Prevent automated attacks. Monitor for suspicious activity. Strengthen user credentials. Scan for vulnerable plugins/themes. Block bad bots and reduce spam!
Security Help has Arrived with the Solid Security Pro and Basic Plugins!
Solid Security Review 

— What are the Differences Between the Paid Solid Security Pro Plugin & the Solid Security Basic Plugin Versions?

The paid Solid Security Pro plugin version includes all the free Solid Security Basicplugin version features, but the paid plugin version also has the following features: Security Dashboard, Two-Factor Authentication, Trusted Devices, reCAPTCHA, Version Management, User Security Check and User Logging, Settings Import and Export, Privilege Escalation, Passwordless Login, Malware Scan Scheduling, and Magic Links.
How Do You Use the Solid Security Basic Plugin or the Paid Solid Security Pro Plugin?
Download and install the Solid Security Basic plugin or Solid Security Pro plugin. Then activate it. 

After activation, you will see a new Security option in the panel on the left. Select the Security option to run the initial security check on your site. During the security check, the plugin will enable various modules to protect your site. 

Click the Secure Site button to start this process.


About the Solid Security Pro Plugin
Solid Security Pro is a security plugin for WordPress which has many built-in features and smart defaults to help secure your site. 
Please note that Solid Security Pro requires WordPress 5.7 and PHP 7.0 or later. After the plugin is installed and activated it will add a new menu called Security in your WordPress Admin Panel.
Solid Security Pro Review
Solid Security Pro now includes setup options to make things even easier to manage. These options will help you get Solid Security Pro optimally configured in under 10 minutes.
Select the security site template that best fits your site and then run through the straightforward setup steps.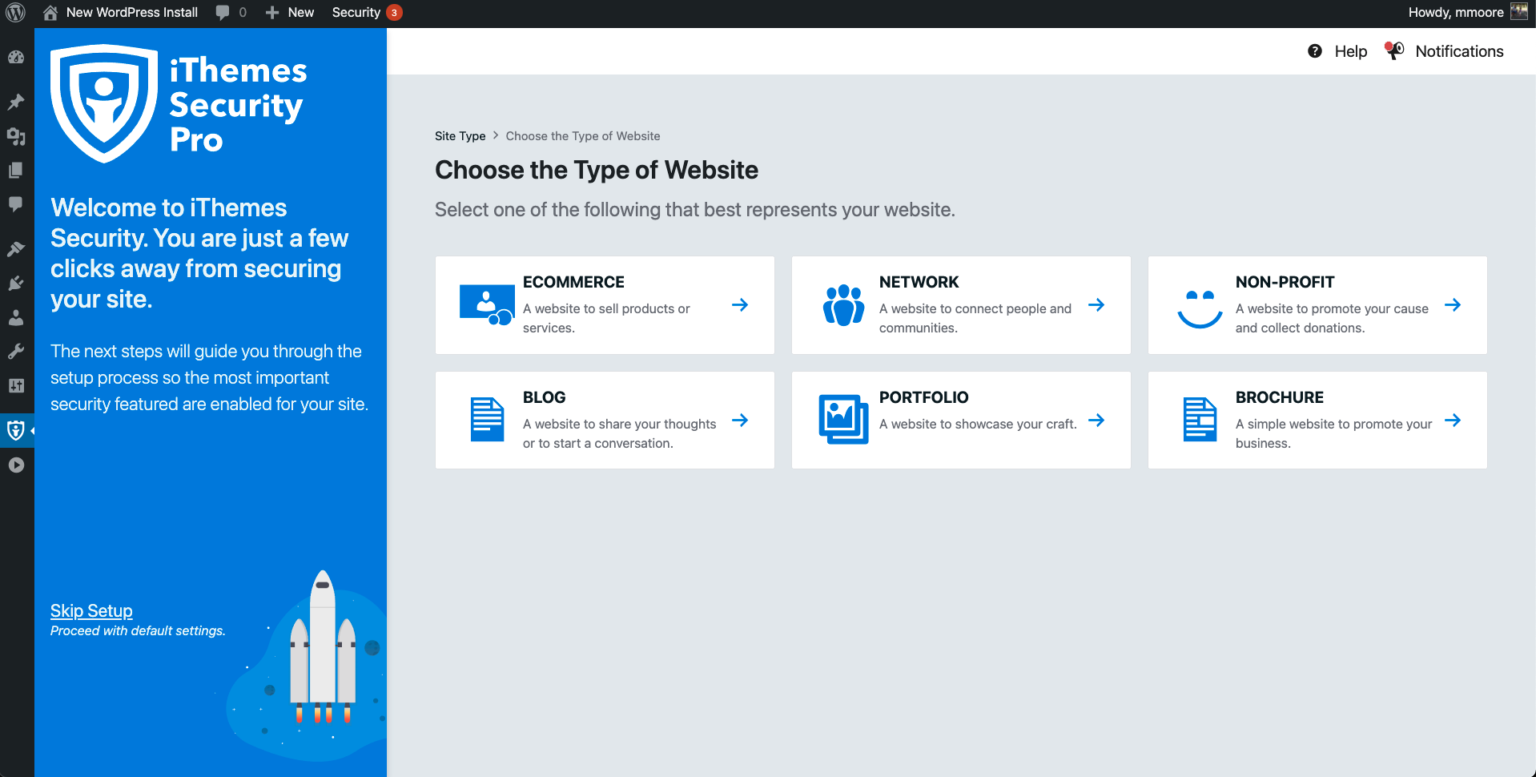 Solid Security Pro Plugin
You can click through each of the steps Solid Security Pro to see what the current settings are. You can also read through the Solid Security Pro Settings Checklist documentation to learn more about each setting and what they do. Once implemented and configured, the Solid Security Pro plugin will protect your site in the following areas:
Stopping automated attacks
Monitoring for suspicious activity
Strengthening user credentials
Scanning for vulnerable plugins and themes
Blocking bad bots
Reducing spam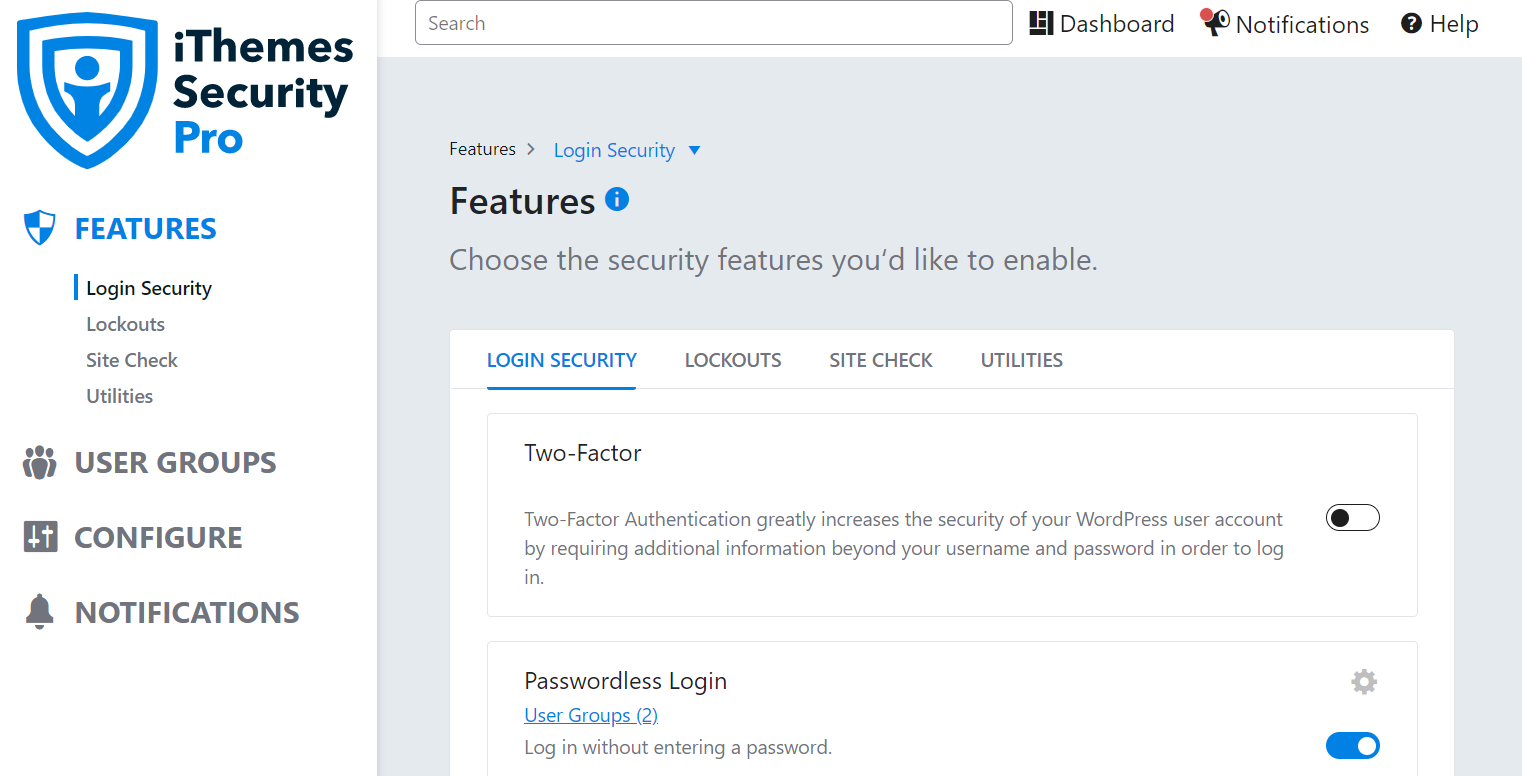 The Solid Security Pro paid version has a number of advanced features that are not available in the free version.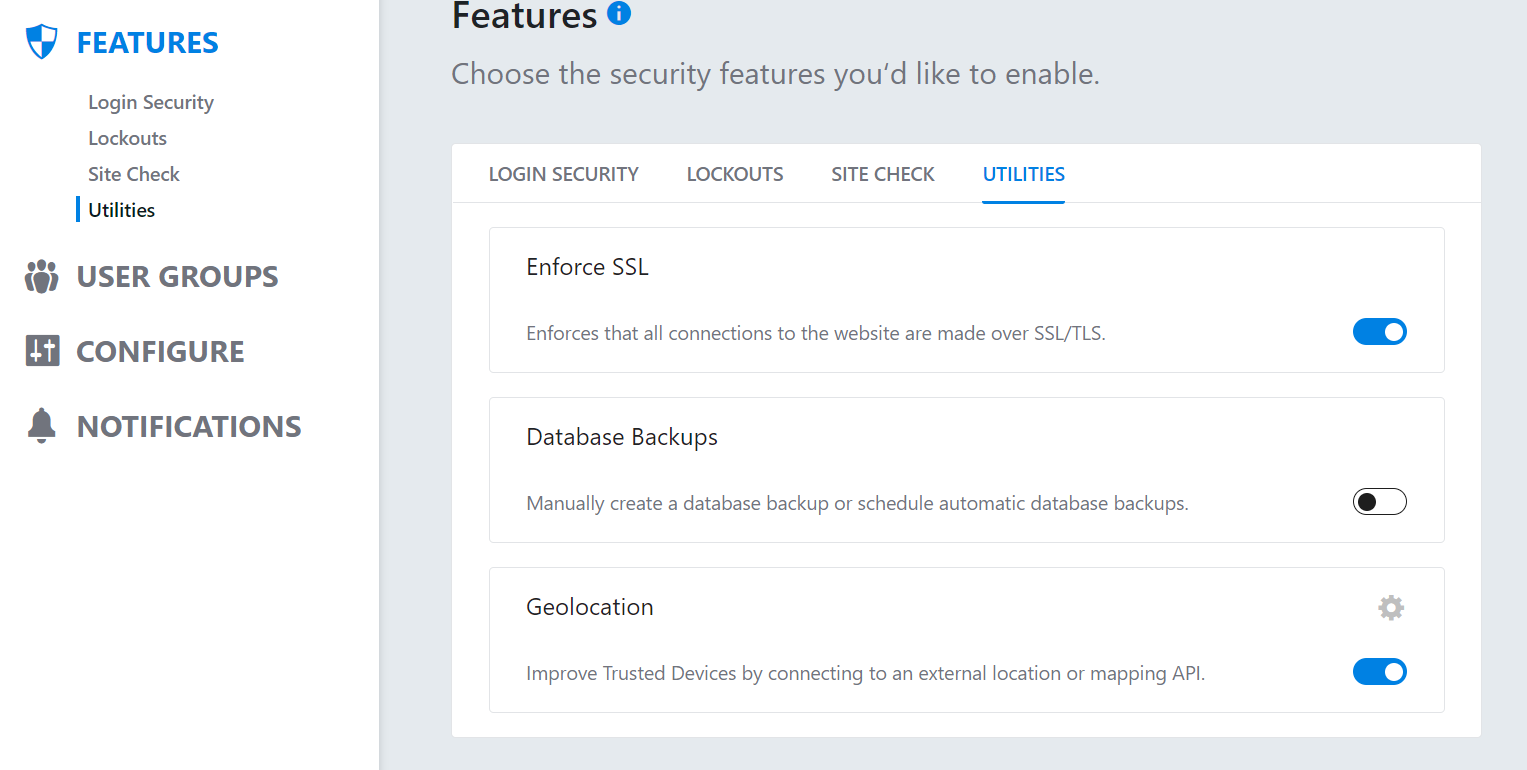 How 

Solid Security Pro Works

 
Solid Security Pro will write out security settings to the .htaccess file on the site's server and will make minor changes to the site's wp-config.php file.
Solid Security Pro includes a number of WordPress security tweaks that the site admin should remember to test these since they might cause plugin or theme issues on your site. Once you are happy with your Solid Security Pro plugin settings, make sure to save them. Then, you can rest easy knowing your site is protected by both Nexcess and Solid Security Pro.
Consider Hosting with Nexcess
In search of a decent hosting company? Try the best-in-industry hosting! Check out our Fully Managed WordPress Plans! Here at Nexcess, we provide the best WordPress and WooCommerce hosting, fully optimized for speed and performance. 
On top of that, we offer automatic WordPress core and plugin updates, free SSL certificates, and an unsurpassed support team. Additionally, 30-day backups included in every plan will ensure the safety and integrity of your data.
Hosting optimized for the industry's leading platforms, including Managed WordPress Hosting, Managed WooCommerce Hosting, and Managed Magento Hosting:


Build Better Sites and Stores With Fully Managed Hosting from Nexcess 

Faster Speeds, Stronger Security, Inherent Scalability and Trusted Support.


Our range of hosting plans caters to any business scale. We do all the heavy lifting for you to focus on growing your business. In addition, we automatically update ore components and plugins to the latest version and ensure your hosting environment is properly optimized, secured, and updated.
Nexcess infrastructure was specially designed to keep up the best speed and performance in the industry. No traffic surge can threaten your website to go down thanks to our autoscaling technology which adds more resources to your server to handle the load. In addition, we offer always-on security monitoring and support from web hosting experts 24/7/365 and a built-in CDN with 22 locations and advanced caching for ultra-fast loading.

All hosting plans include The Nexcess 30-Day Web Hosting Money Back Guarantee.
Need a No-Code Website Building Solution? 
Are you on an accelerated schedule and already ready to move forward? If you need to get started with your Nexcess StoreBuilder Solution sooner rather than later, check out these resources:
Next Steps with a Nexcess Cloud Hosting Solution?
Read more about the Fully Managed Cloud Environment by Nexcess and its benefits for your business.


A Cloud Hosting Solution That Lets You Do Business Your Way 

We believe in the promise of cloud: scalability, security, performance, and ease of use. Together with our team, clients, and partners, we've built something better.


Choose From Multiple Applications 

Whether you're a small business or a high-traffic eCommerce store, our cloud hosting solutions are designed around your needs: auto scaling, PCI compliance, and comprehensive development tools provide you with maximum dynamic flexibility in a fully managed cloud environment.


We make applications easy with environment optimizations for:
And there are many more!
We also have a variety of Nexcess support articles about how best to implement our product offerings housed in the Nexcess Knowledge Base, including how to get your site going with a number of different configuration options. These resources include a great article on setting this up for Migrating to Nexcess with managed WordPress and managed WooCommerce hosting. 
24-Hour Assistance
If you need any assistance with the above-mentioned, don't hesitate to reach out. For 24-hour assistance any day of the year, Nexcess customers can contact our Support Team by email or through your Client Portal.
Why Choose Nexcess?
Because we're different! Chris Lema captures "the why" in his passionate and stirring recount of a Nexcess support-related story.
Useful YouTube > Nexcess Channel Links
Resources for More Information
Need more help? The Applications, WooCommerce, and WordPress sections within the Nexcess Knowledge Base are important resources for those seeking additional knowledge. 

The Applications section also contains valuable insights for those seeking additional knowledge about our other various hosted applications and platforms. Check out our related video playlists and articles below:
New Customers: Fully Managed Hosting Solutions
Not a Nexcess customer yet? Check out our fully managed hosting solutions. The option to chat with an expert is also available.
Related Articles