WEB APPLICATION SECURITY AND PERFORMANCE
Fight common application vulnerabilities and protect performance integrity for only $5/mo with Nexcess Performance Shield.
A web application security solution
that does it all
One-click setup
Performance Shield is pre-configured out of the box, so you're instantly protected and optimized
Instant mitigation
Activate enterprise-level DDoS protection, web application firewalls (WAF), and threat detection in seconds
Smart routing
Give every user a first-class pass. Performance Shield can bypass network congestion and find the fastest route for content delivery.
Safer ecommerce
Deter credit card skimmers with effortless dependency tracking and code behavior monitoring
Image optimization
Convert your images to WebP and minify CSS and JavaScript assets automatically. No plugins needed!
Faster speeds
Boost performance with extra Edge caching and Brotli compression on an ultra-private network
Elevate SEO
Make your site more trustworthy and elevate Core Web Vitals with a variety of Google-friendly optimizations
24/7 support
Our skilled experts are here around the clock to help you get the most out of your Performance Shield solution
Get started with Performance Shield now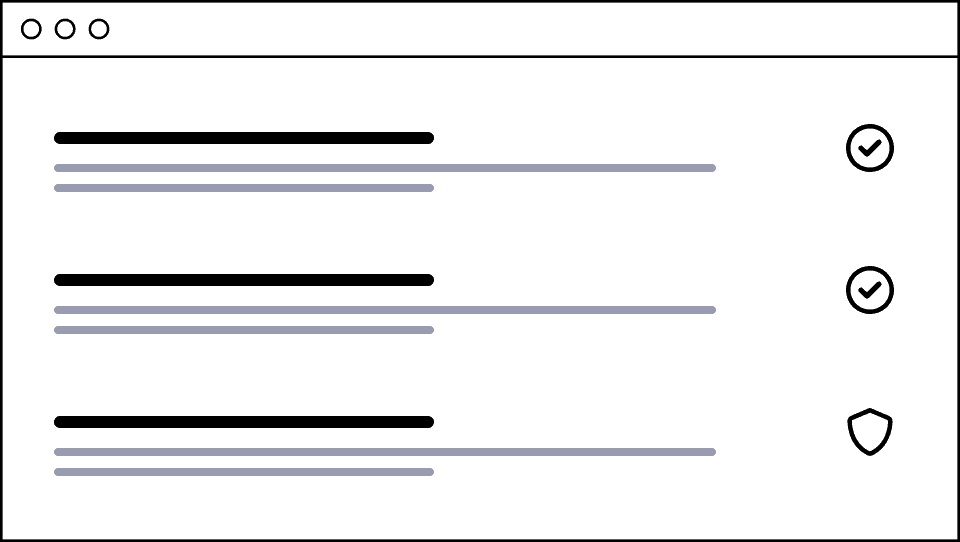 Stop spammers in their tracks
Performance Shield runs 24/7/365, always ready to fight common (and less-common) web application security attacks. Automated features challenge and fight off threatening IPs and spam using Project Honeypot's IP database.
Need a custom setup? Easily adjust your optimizations and security by toggling features on and off in your Nexcess portal.
Web application security FAQ
Web application security is the continuous implementation of best practices and cybersecurity hardening to protect an application from bad actors. Web application security for a website typically involves secure coding, encryption, WAF, monitoring, updating software, and audits.
Cyber threats are constantly growing and changing in our increasingly digital world. Because web applications are prone to certain vulnerabilities, it is best to implement an added layer of protection as cyber attacks evolve. A web application security service stays ahead of the latest threats for you, so you can worry less about sudden attacks and data breaches.
Website security does more than protect your data from thieves, it protects your site's performance integrity. Even a small bot attack can significantly slow down your website, costing you traffic, revenue, and customer trust. Website security can prevent performance interruptions and improve the user experience.
Any PHP-based application hosted at Nexcess can add Performance Shield to their managed hosting, including WordPress, WooCommerce, Magento, and cloud plans.
Yes! You can purchase Performance Shield for every site.
Performance Shield takes the Nexcess Edge CDN to the enterprise level. In addition to a robust Edge CDN network, you receive a wide variety of automated security and performance optimizations.
Expect more security from your host with Nexcess