WEB HOSTING FOR NONPROFITS
Hosting made for your mission
Inspire change with hosting uniquely tuned for the needs and budgets of nonprofits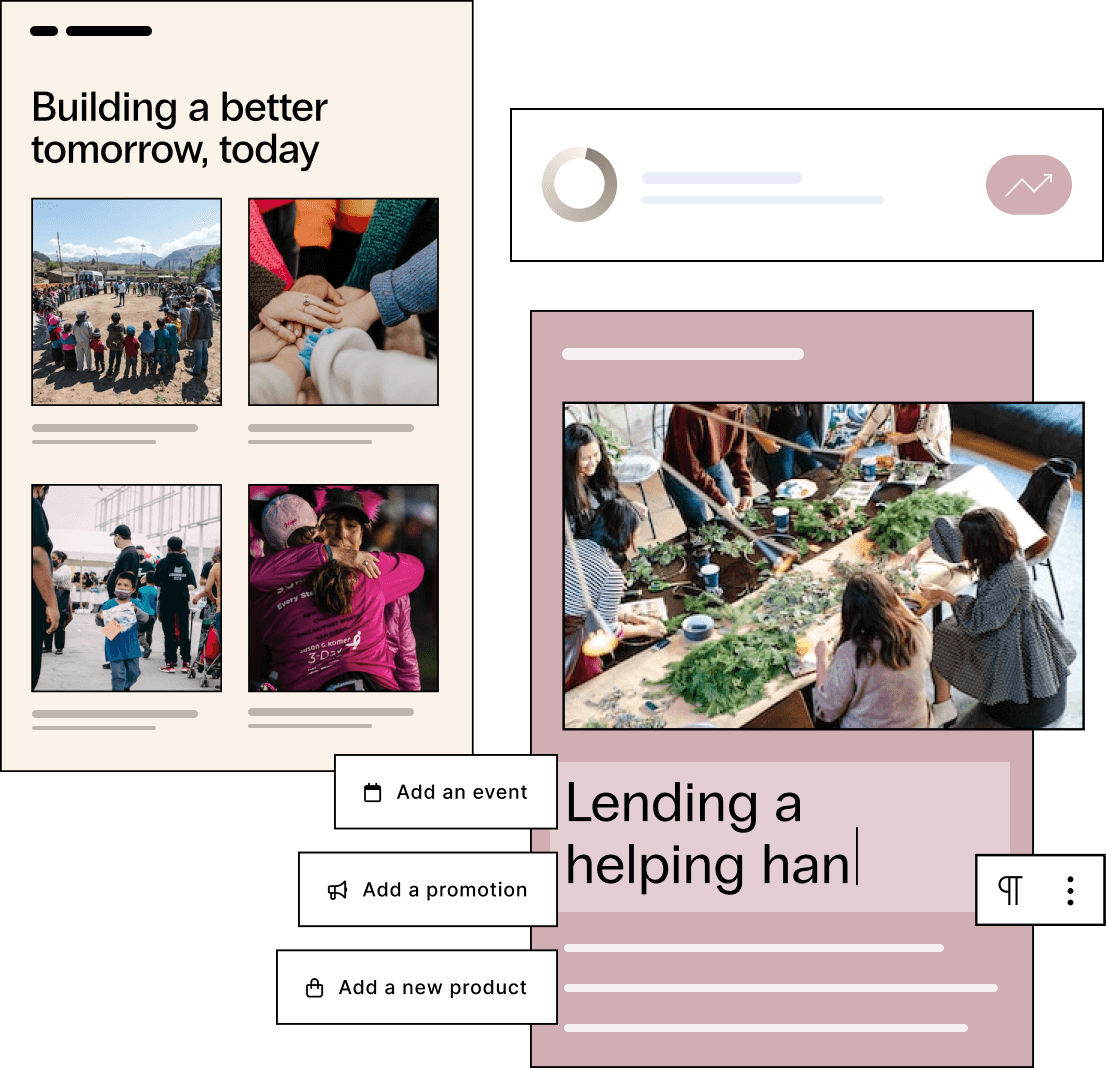 Why do nonprofits need web hosting?
A high-quality web host is critical to inspiring action. For nonprofits and 501(c)(3) entities, that means driving donations, spreading your message, and building awareness online.
Nexcess, a nonprofit cloud host, helps you fight for your cause without sacrificing security, speed, or budget.
Cost-effective
Nexcess saves you money by bundling premium hosting, plugins, and tools into a single solution
Done-for-you IT
Nexcess manages your hosting for you, so you don't have to hire out or worry about servers
Hands-on support
Nexcess supports you like you support your community. We do anything we can to help 24/7.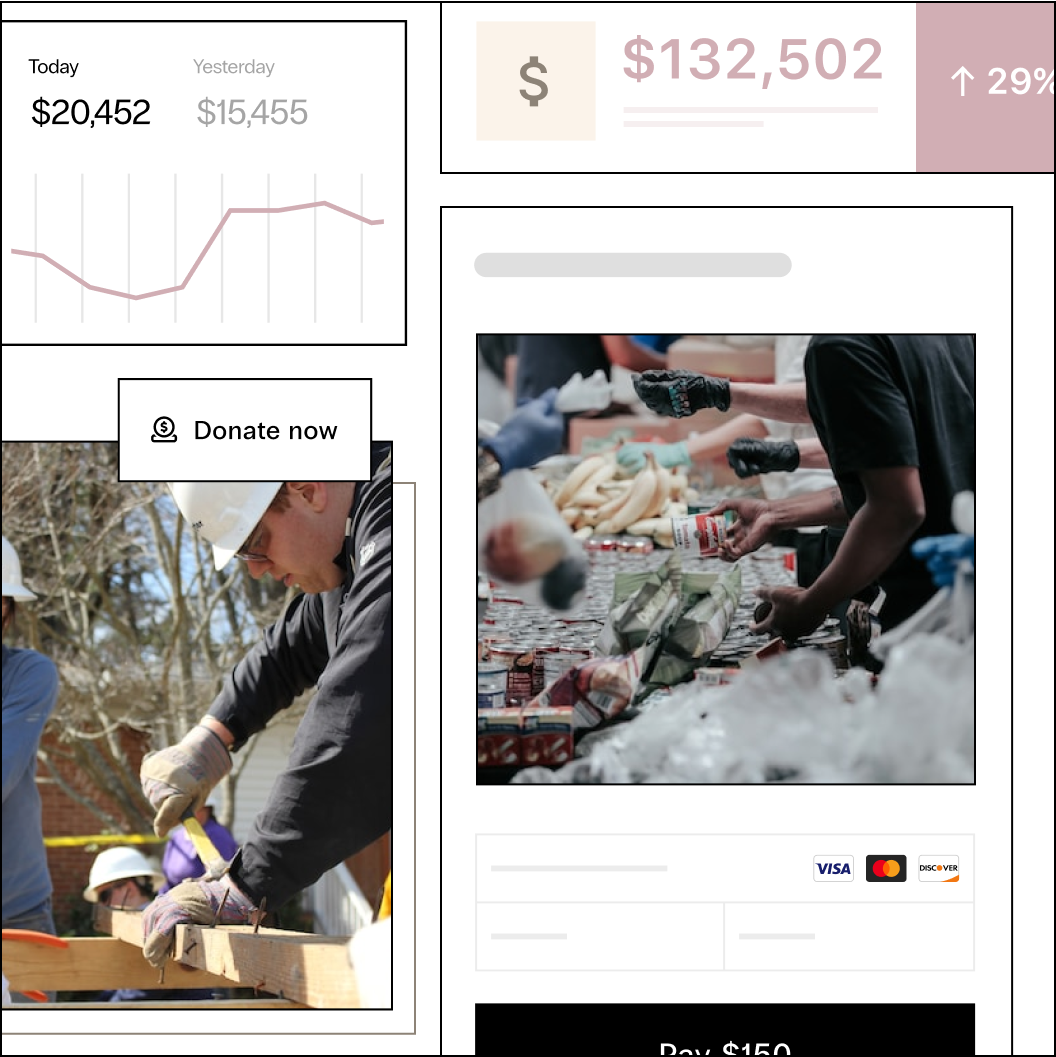 Noble work deserves quality hosting
Make donation campaigns a success with PCI-compliant hosting optimized for fast transactions. No setup required!
Noble work deserves quality hosting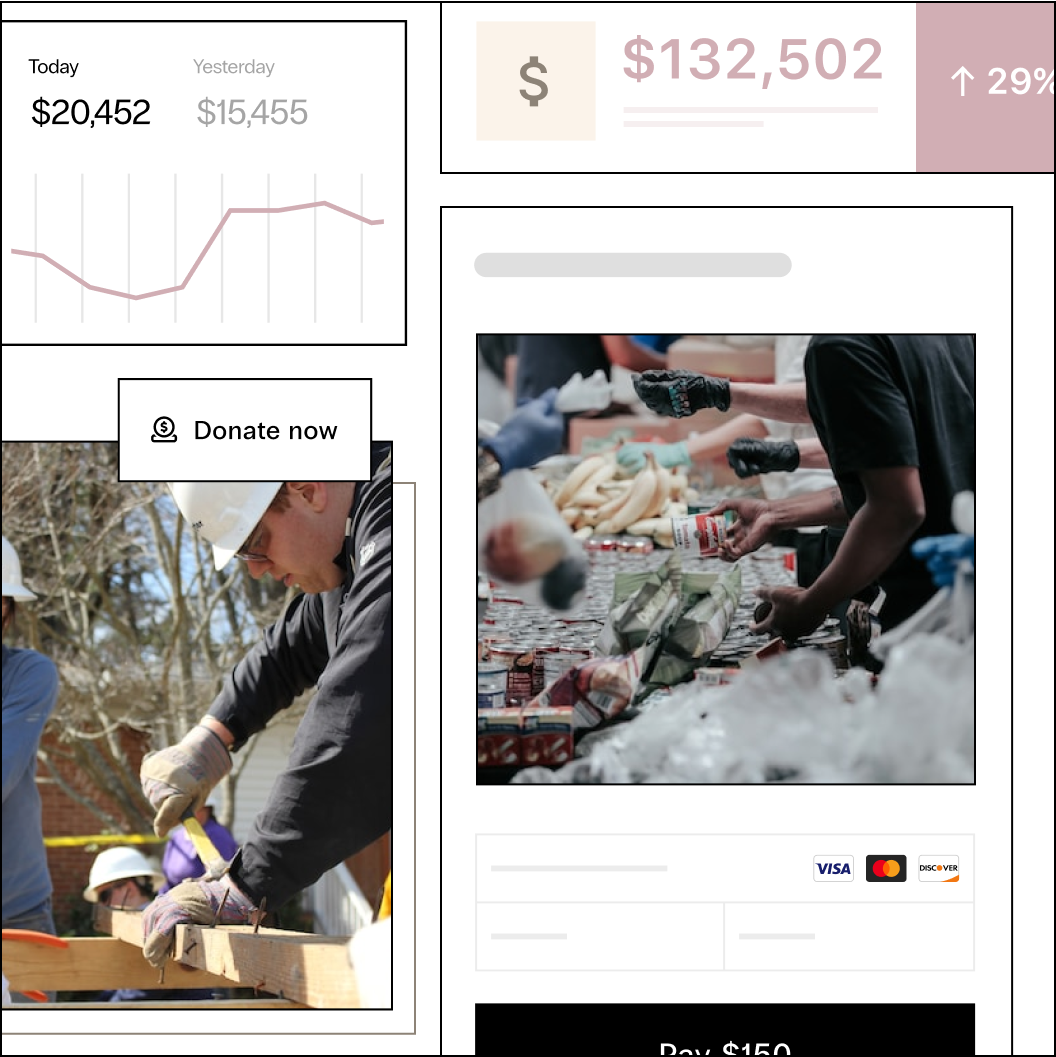 Accept donations
Make donation campaigns a success with PCI-compliant hosting optimized for fast transactions. No setup required!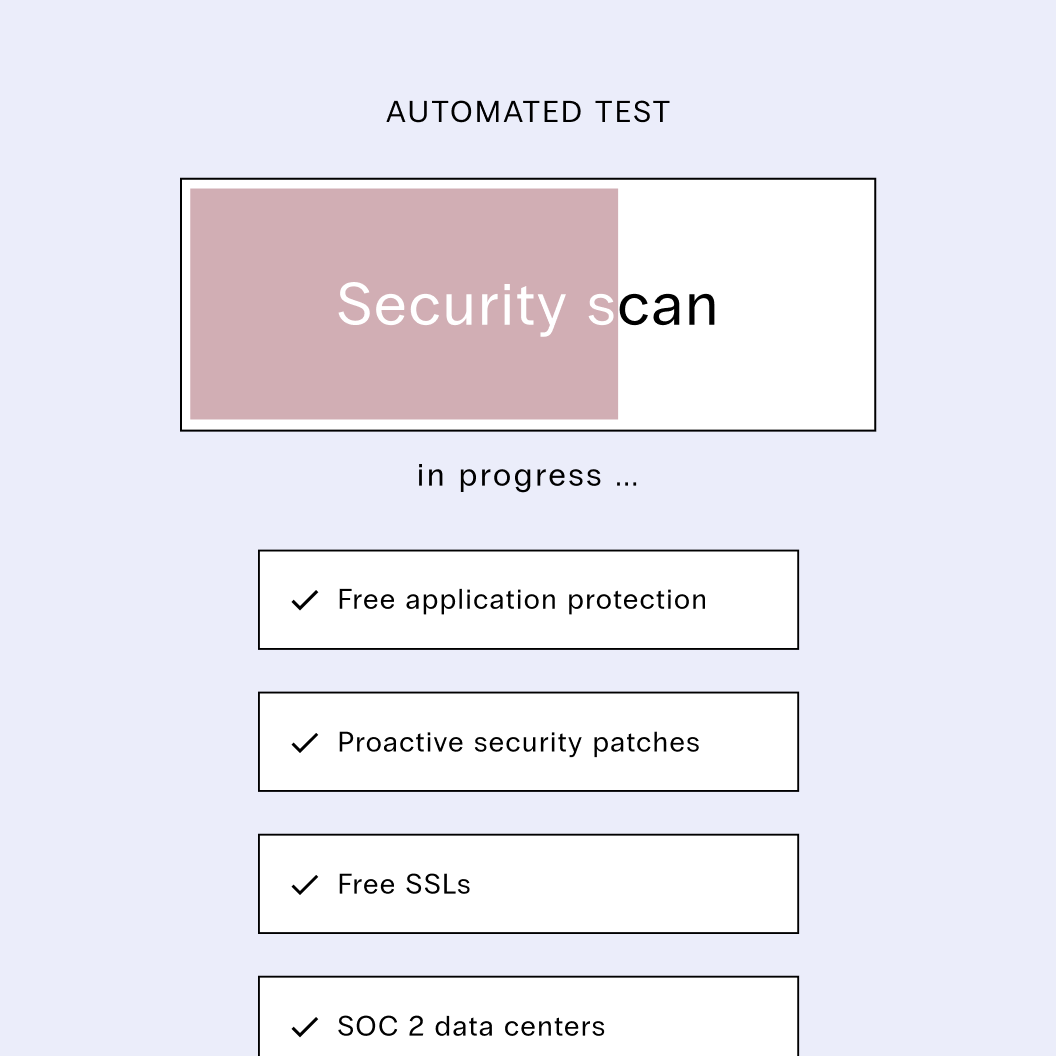 First-class privacy
We protect your site with free SSLs and SOC 2 data centers. Plus, free application protection (a $140 value!).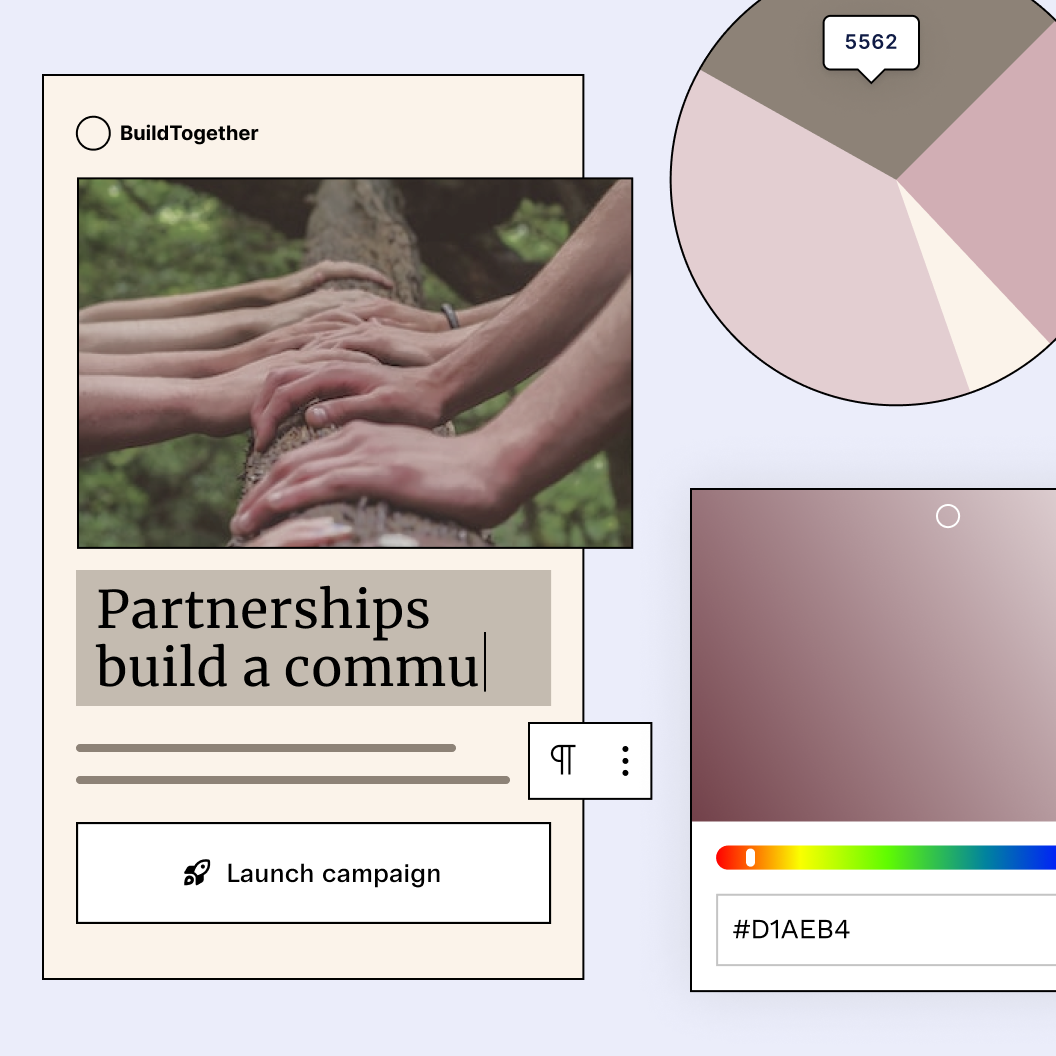 Create campaigns, launch fast
Save time building pages with reusable stencils and free staging. Or, use free, premium no-code plugins.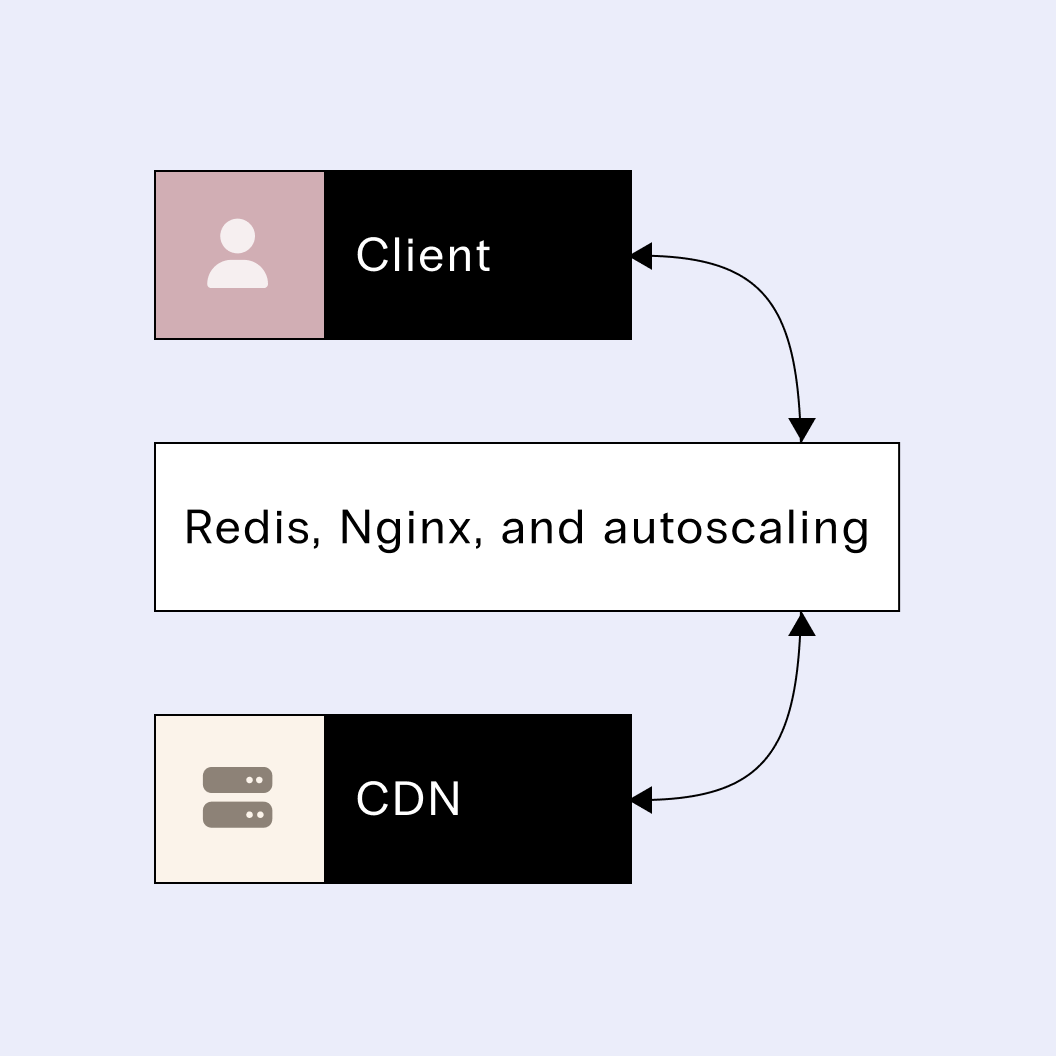 Reliable speed, instant scale
We keep costs low in traffic surges with built-in Redis, Nginx, and autoscaling. That means fewer overages and plan upgrades.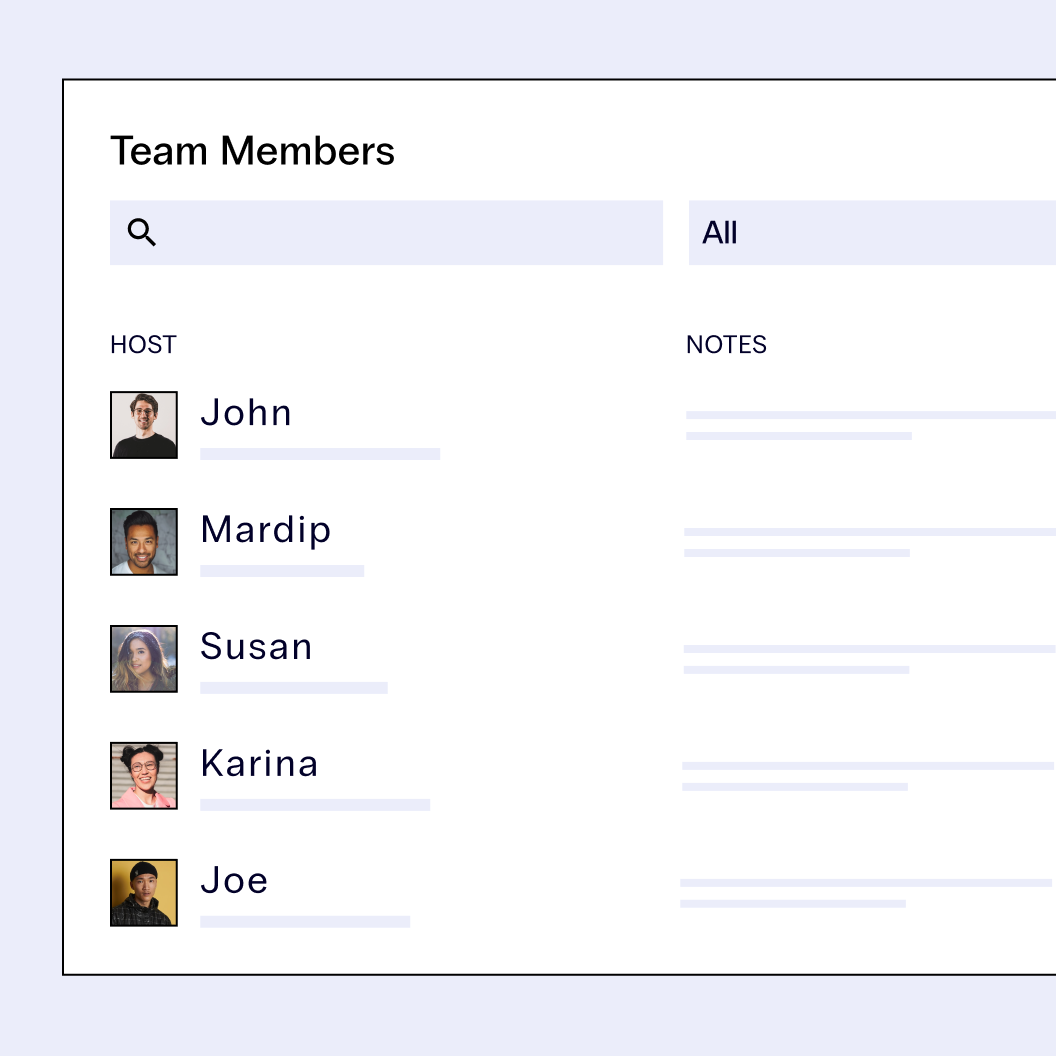 Teamwork is welcome
Delegate tasks without sharing login credentials. Add team members or volunteers in a few clicks.
Find the right nonprofit hosting plan
Buy at no obligation with our 30-day money-back guarantee
25GB storage
2.5TB bandwidth
15 PHP workers per site
25 autoscaled PHP workers per site
Can handle up to 3 sites
Billed at $79 $43.45 for 3 months and then $79/mo
40GB storage
3TB bandwidth
20 PHP workers per site
30 autoscaled PHP workers per site
Can handle up to 5 sites
Billed at $109 $49.05 for 3 months and then $109/mo
60GB storage
4TB bandwidth
20 PHP workers per site
30 autoscaled PHP workers per site
Can handle up to 10 sites
Join the ranks of our satisfied customers
Take a look at what real customers have to say about how we've helped them
Fabulous tech support at a bargainWhen I started building a website for my Emeriti association, I wanted a completely separate account which would eventually be managed by others. The price was great and the Nexcess division of Liquid Web provides the same level of support with phone pickup generally less than a minute. For Wordpress sites, it's the best.
- W. Prothero
on Trustpilot
I will absolutely be using Nexcess in…I will absolutely be using Nexcess in the future as my website begins to grow. I'm simply at the low end of the budget scale and need to learn the ropes myself to help my career in IT.
Absolutely fast and responsive…Absolutely fast and responsive WordPress hosting at a very affordable rate. Every customer service interaction has been incredible.
- Hal Grunwell
on Trustpilot
Nexcess is awesome!We grew and had to change plans, but it was a breeze. Nexcess handled the bulk of the transition, and we had no issues. We currently are a semi-small website, as far as traffic and bandwidth needs, but we can grow knowing Nexcess can also grow with our needs.
The bestIt never stops working, it never fails and the price is still the same as started. I have only good words to say about the work, integrity and service of this company, which is very rare today when everyone looks only for profit.
Confidence established that good support servicesVery cordial support representative in giving confidence that Nexcess will be the most relied upon hosting services that ever will be needed to grow enterprises.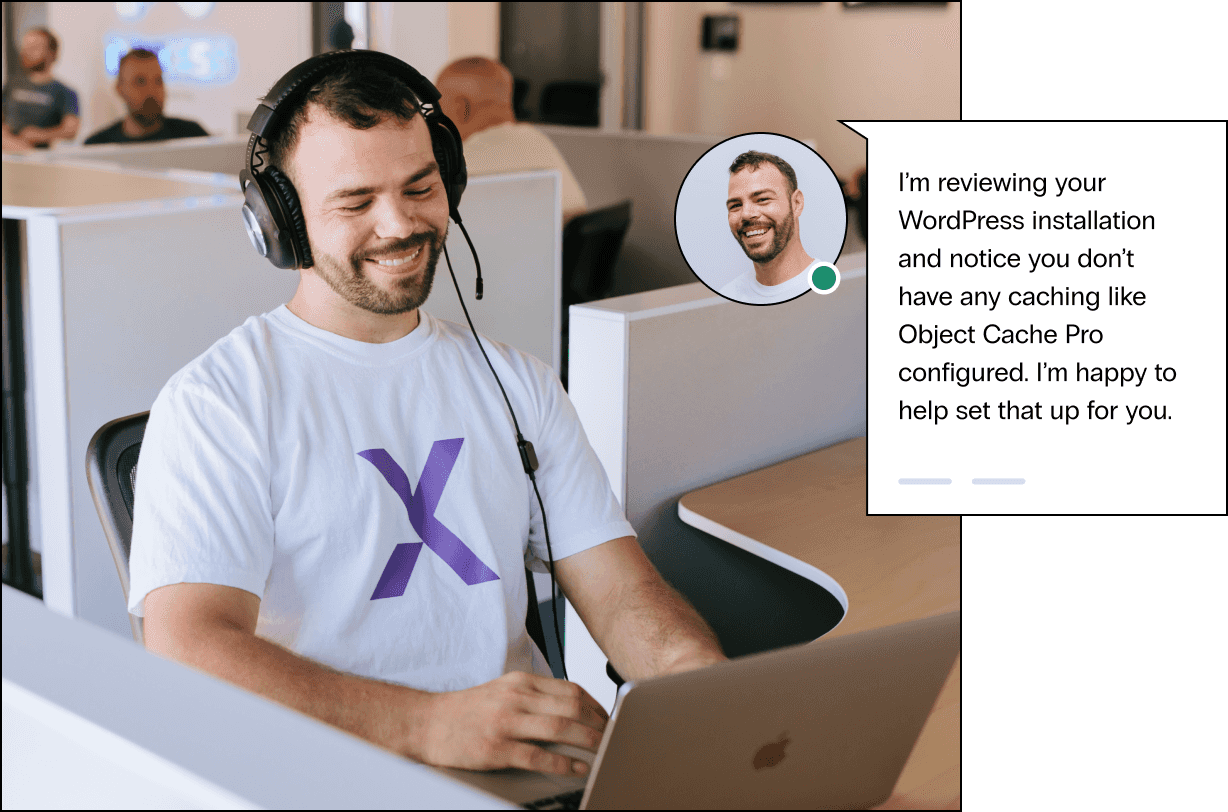 We know what it means to make a difference
At Nexcess, we know that progress comes from the hard work of everyday people. That's why we help our customers before anything else.
Ask us anything
Experience the industry's widest scope of support. We help with roadblocks, troubleshooting, plugins, and so much more.
Standing by 24/7/365
Nexcess experts are available around the clock to resolve questions and concerns. Contact us by phone, chat, or ticket.
Nonprofit knowledge
With decades of active nonprofit involvement and 500,000+ sites hosted, we know what nonprofits need from their web hosting
Our trained, in-house specialists migrate your site for you, so you don't worry about data loss or troubleshooting.
Every site migration is free at Nexcess. Expect premium service and detailed care.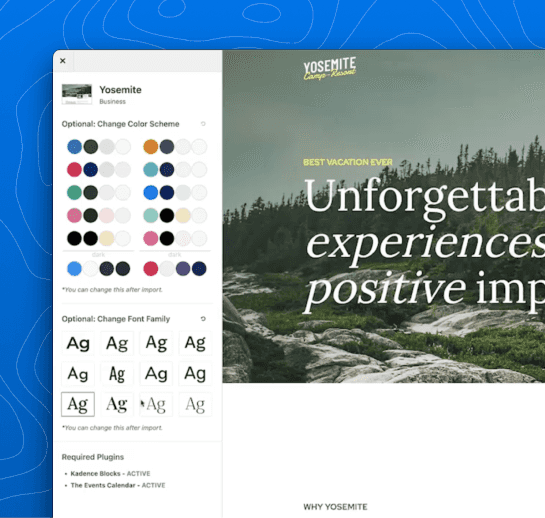 Recommended plugins for 501(c)(3) teams
Create your nonprofit site with a beautiful template from . Motivate donors with gorgeous, conversion-driven forms from .
Protect your donors with automatic monitoring from or inspire with easy-to-create courses from .
Build community bonds and invite awareness by organizing fundraisers with .
Nonprofit web hosting FAQ
A nonprofit web host makes your website available on the internet so users can find, interact with, and donate to your 501(c)(3) organization online.
There are free nonprofit hosting services, but they are more unreliable than paid solutions. Free options offer bare-minimum resources on
shared servers
, which can result in site crashes, slow load times, and security breaches. If an organization is extremely small, free hosting may be the initial solution, but most nonprofits will eventually upgrade to a paid plan to accommodate traffic and donations.
Yes! Managed hosting takes the headaches out of keeping your nonprofit website online and optimized. Because your hosting company is taking care of server maintenance, speed, security, and scalability, you can focus on making a difference. And unlike free hosting, a managed host provides a higher quality of support when you hit a snag.
Unlike website builders like
Wix and Squarespace
, WordPress has more customization options for nonprofit websites. More than a website builder, WordPress is a tool that can reach your community in the best possible way and it's 100% free to use. You can do anything with your site, from blogging to webinars to
online charity auctions
to donation campaigns. It's easy to
build a nonprofit website
with a huge variety of page-building plugins.
GiveWP
is the most-downloaded and best-rated plugin for nonprofit websites. This is because it is highly customizable. GiveWP has a free version and add-ons that cost extra. GiveWP's free version packs in more features and optimizations than any other WordPress donation plugin.
Absolutely! You can
register a domain here
. Simply use the dropdown menu to choose ".org," select a domain name, and purchase.
501(c)(3) organizations serve people in need, so website uptime is critical. Your host should keep your website online at all times, with redundancies in place to mitigate downtime. Scalable resource limits and right-sized plans are also critical, this will help with cost control and limit overage fees. If a website is accepting donations or has members with login credentials, it is vital that the host is
PCI compliant
and maintains strong security measures. Nexcess maintains 99.99% uptime for nonprofit websites and includes more resources, more features, and more security to save you money.
We certainly are! Together with
our Family of Brands
, we do our part to create a better, stronger future for our communities. Our Dewy Awards donate $1,000 to an employee's nonprofit of choice, along with a blog and a social media post. We have sponsored
Big Orange Heart
events, an organization that promotes positive well-being and mental health for remote workers. All proceeds from
the Nexcess swag shop
go to
the Trevor Project
. We regularly hold
Extra Life gaming events
to fundraise for hospitals. We are also part of No Kid Hungry, a campaign of
Share Our Strength
, which is an organization committed to ending hunger and poverty. Nexcess has helped connect kids with 376,300+ meals since March 2020.
Nexcess does not offer discounts for nonprofits at this time, but we do offer regular sales with discounted pricing. If you are currently with another host, we also offer a
hosting buyout program
.
Expect more from your hosting with Nexcess