Enterprise hosting
Enterprise hosting for large businesses
Simplify performance and IT management with Nexcess server clusters. Agile, flexible, and backed by 24/7/365 expert support.
Fully managed enterprise hosting
Nexcess personally engineers your servers for scalability and growth
Custom architecture
Fast, flexible, and purpose-built — Nexcess makes life easier for your teams
Instant cloud servers
Accelerate build time with an instant cloud solution. Contact us to learn more.
Robust compliance
Environments are PCI compliant, GDPR compliant, and SOC 2 type II-audited.
100% network uptime
Redundancies, failsafes, and onsite monitoring keep your servers online and working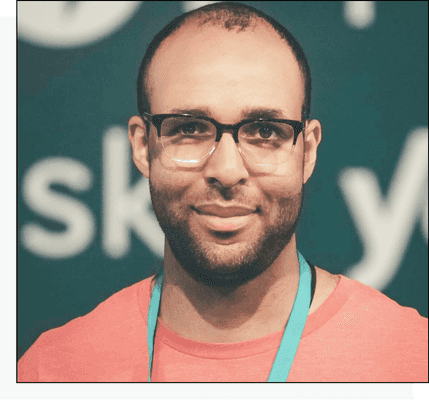 Featured customer
Nexcess is the high-performance platform you need if you're running a serious WooCommerce shop. Their managed WooCommerce hosting scales for $5M+ online stores.

Joe Howard, Founder & CEO, WP Buffs

Featured customer
Nexcess is the high-performance platform you need if you're running a serious WooCommerce shop. Their managed WooCommerce hosting scales for $5M+ online stores.

Joe Howard
Founder & CEO, WP Buffs
Proactive IT management
Nexcess operates ten independent data centers worldwide with biometric authentication, video monitoring systems, and intrusion detection. We monitor your servers on the ground and in the cloud.
Uninterruptible power supplies
Your servers stay online if there is an unexpected power outage
N+1 redundant networks
Maintain high availability in the rare case of component failure
Flood and fire prevention
When extreme weather hits, Nexcess is prepared to protect your enterprise servers
Customer payment data stays private and secure
Daily server backups
Enterprise site data is stored for 30 days with one-click restore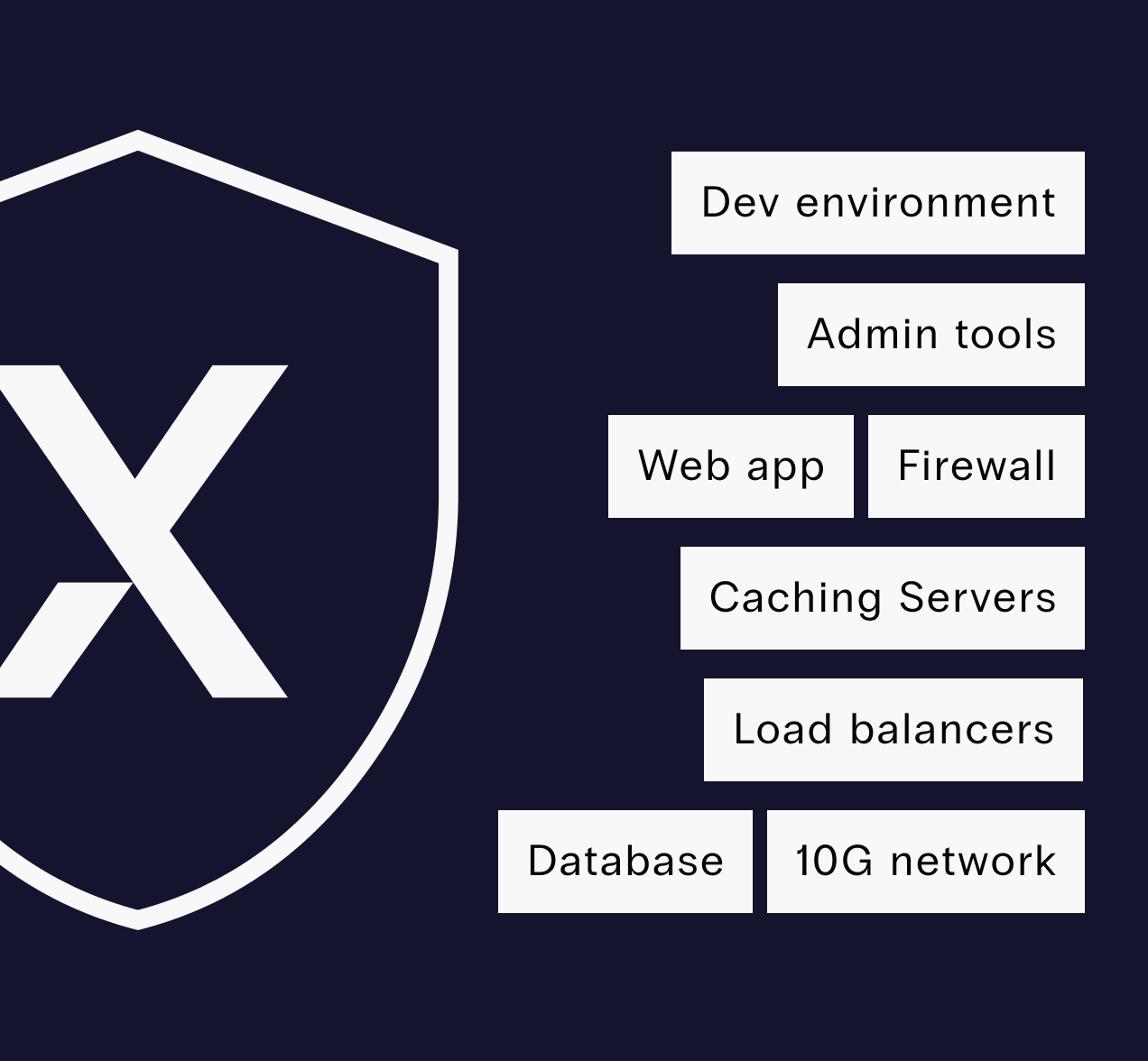 Explore enterprise hosting
Choose from cluster, bare metal, and cloud server types and customize your resources. Your servers are uniquely tuned and load balanced for your requirements.
Lower your overhead with built-in features
Frictionless white-glove migrations
If you're coming from unmanaged infrastructure, or your last migration was awful, Nexcess has you covered. Our migration veterans keep your settings, data, and files intact with minimal downtime.
Made-to-order enterprise hosting
Nexcess builds your infrastructure using the best-quality hardware. Our enterprise architects squeeze out every optimization to keep your website running like a dream.
Scale traffic instantly
Stay fast during sales, new releases, and viral moments. Nexcess tailors your PHP workers for peak usage and concurrency. Close monitoring and server tuning keep your mind at ease.
Not sure where to start?
Contact us now for a proposal exclusively tailored to your enterprise needs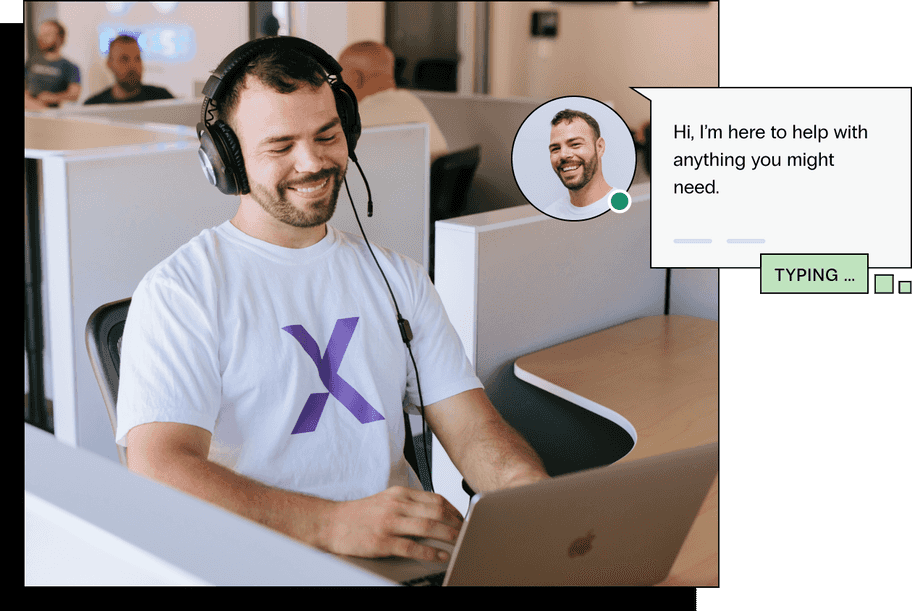 Best-in-class enterprise support
From the moment your service starts with Nexcess, your organization receives white-glove service from our Enterprise Support Group (ESG)
Support standing by
Call or email an expert who knows you and your enterprise by name 24/7/365 for personalized guidance and resolutions
Elite technicianss
Experienced professionals handle your initial migration and address any concerns for the life of your service
Resource planning
Planning a high-traffic event? ESG adjusts your resources to maximize performance.
Proactive security
Enterprise server monitoring, automatic OS updates, firewalls, optional F5 threat detection, and full server backups keep your mind at ease
Fast response
Nexcess responds to your concerns immediately. Expect a quick reply from our support team day or night.
Innovative engineering
Nexcess creates custom solutions as you grow, anticipating future challenges so you don't have to
Customer success manager
Your dedicated expert manages your resource stability, availability, performance, and growth
Enterprise hosting FAQ
What is enterprise hosting?
Enterprise hosting is online infrastructure for web-dependent organizations. An enterprise hosting provider handles an organization's tech needs, like software, servers, data migration, site maintenance, network configuration, and development support.
What are enterprise clusters?
Enterprise clustered hosting is a group of interconnected servers that distribute resources for high-traffic sites and large organizations under the same IP and host address.
What is fully managed enterprise hosting?
Fully managed enterprise hosting means we don't just help you to create the server, we also help with the day-to-day maintenance and management. This can include software updates, security patches, support, and more. Fully managed means we keep your infrastructure secure and fast, so you can focus on running your business.
What size solution should I choose?
Our enterprise architects will guide you through the selection process and size you according to your needs. In some cases, we will incorporate your projected growth in this assessment.
What applications can I use?
You can use any web application compatible with our systems, as long as you hold the appropriate licenses and authorizations. Our ESG team will help you to load the application onto your cluster at no additional cost. Bear in mind, we have optimized our servers for certain applications. Get in touch with our cluster architects to see what that may mean for you.
Is enterprise hosting right for a small business?
It's not unusual for a small business to opt for enterprise-grade hosting! to determine if our enterprise packages are the right fit for your business.
Can you configure hosting and help my developers?
Yes. Unlike other providers, Nexcess is happy to work with your developers on technical maintenance and application troubleshooting.
Do you offer cloud for enterprise?
Yes, indeed. Nexcess offers a virtual server cloud if you're not interested in hardware. No other enterprise cloud hosting provider has our rock-solid redundancy.
Is Nexcess a "black box" platform?
No. Nexcess maintains 100% transparency at all times with data, pricing, reporting, and performance. We maintain communication with your team and schedule regular ERP check-ins.
Will my site be fully compliant?
We ensure your infrastructure and back end are 100% PCI compliant for the life of your service. We also assist with any false positives and flags on your end to keep business moving.
Will my site be fully optimized?
Whether you use multiple applications or just one, your enterprise solution is completely optimized for performance. If there are performance concerns, ESG can help identify bottlenecks and advise accordingly.
What is the Enterprise Support Group (ESG)?
Your ESG support team is responsible for fine-tuning infrastructure, assisting with ecommerce ERP, troubleshooting technical issues, and reviewing performance. Nexcess enterprise support goes beyond industry standards — we specialize in your application, handle migrations for you, support your DevOps team, and we're here 24/7/365 with a faster response time than AWS. There are no "enterprise tiers" at Nexcess, you are always our top priority.
What level of support will I receive with an enterprise solution?
You receive our highest concentration of expertise. ESG is staffed by top-notch technicians with in-depth knowledge of enterprise infrastructure and applications. They can assist with questions, challenges, enterprise resource planning, and so much more 24/7/365.
How can I migrate my site to Nexcess?
Enterprise site migrations are 100% free and done for you. Cluster migrations are carefully managed by ESG; our team is by your side every step of the way with clear communication.
What is the onboarding process?
When you share critical metrics and site data with our Nexcess enterprise experts, they will create a proposal with details on hardware, capacity, and performance improvements. If you decide to choose Nexcess for your enterprise hosting, we will custom-build your hardware, migrate your sites, configure your network, and work with your developers for an easy transition.
What server hardware do you offer?
Nexcess can create bare metal servers, clusters, nodes, headless nodes, and more. Server types include web application, admin, cron, caching, file, database, staging, development, search, and load balancers. Enterprise servers are housed in our independent SSAE-18 and PCI-compliant data centers, located worldwide. for more server hardware information.
Do I need a load balancer?
A load balancer helps your cluster to run and manage resources appropriately. It is an integral part of enterprise cluster solutions with multiple web application servers. Most Nexcess enterprise solutions are load-balanced clusters (LBC), which means load balancing is built-in.
How big can my cluster become?
Theoretically, as large as you need. Talk to our cluster architects to see what size is right for you.
What happens if hardware fails?
We have implemented numerous redundancies to minimize disruptions to your service.
What PHP version can I run?
You can select the PHP version right for you. We currently support up to PHP 8.2.
What is the Nexcess deployment process?
We let you use your own deployment process; whether you choose to use Git, SSH, or something else.
Are enterprise servers dedicated?
Yes, your network is completely private.
How much do your enterprise servers cost?
Servers are priced based on size, which depends on your unique needs. Every enterprise hosting solution is custom-made, but we work with you to find the best solution for your budget.
What is the difference between managed and VPS enterprise hosting?
Nexcess managed enterprise hosting supplies the same capabilities and flexibility of generic VPS hosting, but you receive expert application support, technical support, careful server monitoring, no outages, and more precise performance.
Get better results
Been loving every single minute
We recently switched over to Nexcess for our WordPress hosting and have loved every minute! Our web speed has improved and their support team is ALWAYS helpful and friendly.
- Carol
Patient support, excellent service
When I started with Nexcess Hosting a few years ago, I was inexperienced. I utilize their Woo and WP optimized hosting and not only did I learn so much from their Knowledge Base, I also received excellent and patient replies when making direct inquiries- solutions to my issues were always addressed and rectified quickly.
- Fredric
13 years and still a fan
They are always willing to go the extra mile. When we migrated to BigCommerce I was encouraged by an outside party to switch hosting, but because of how amazing Nexcess has been I decided to stay. Nexcess excels and shines at being.
- Zoe
With fully managed hosting from Nexcess, better is built in