Ecommerce Enterprise Solutions
Scalable enterprise WooCommerce servers
Custom-tuned speed and scalability for dynamic, demanding WooCommerce websites. Nexcess solves complex requirements with proven engineering and expertise.
Fully managed ecommerce enterprise solutions
Nexcess delivers unmatched flexibility and performance to WooCommerce websites worldwide
Scalable
100% network uptime, custom PHP workers, and fine-tuned servers keep dynamic pages fast
Expert support
Administrators and technicians are available 24/7/365 to support your servers and application
Personalized
Our server architects custom-build your cluster based on SKUs, peak traffic times, your revenue goals, and more
Make WooCommerce work harder
Contact us for an enterprise ecommerce solution that scales as you grow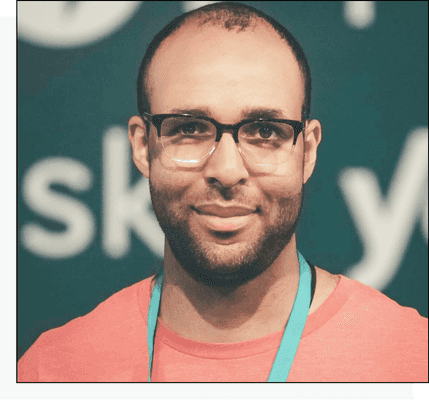 Featured customer
Nexcess is the high-performance platform you need if you're running a serious WooCommerce shop. Their managed WooCommerce hosting scales for $5M+ online stores.

Joe Howard, Founder & CEO, WP Buffs

Featured customer
Nexcess is the high-performance platform you need if you're running a serious WooCommerce shop. Their managed WooCommerce hosting scales for $5M+ online stores.

Joe Howard
Founder & CEO, WP Buffs
Secure ecommerce infrastructure
Our SSAE-18 and SOC 2 type II data centers are Nexcess-staffed for your security
Vulnerability protection
Automatic OS and software updates, daily malware scanning, firewalls, and security hardening keep your data safe
Access security
Your enterprise infrastructure includes multi-factor authentication, an encrypted PIN, and custom user roles
Data privacy
Nexcess maintains rigorous cybersecurity protocols, including PCI compliance, for retaining and managing confidential information
Risk mitigation
Redundant networks and uninterruptible power supplies keep you online. Disaster prevention keeps servers cool and dry.
Onsite security
Our data centers use biometric authentication, intrusion detection, multi-level access, and video monitoring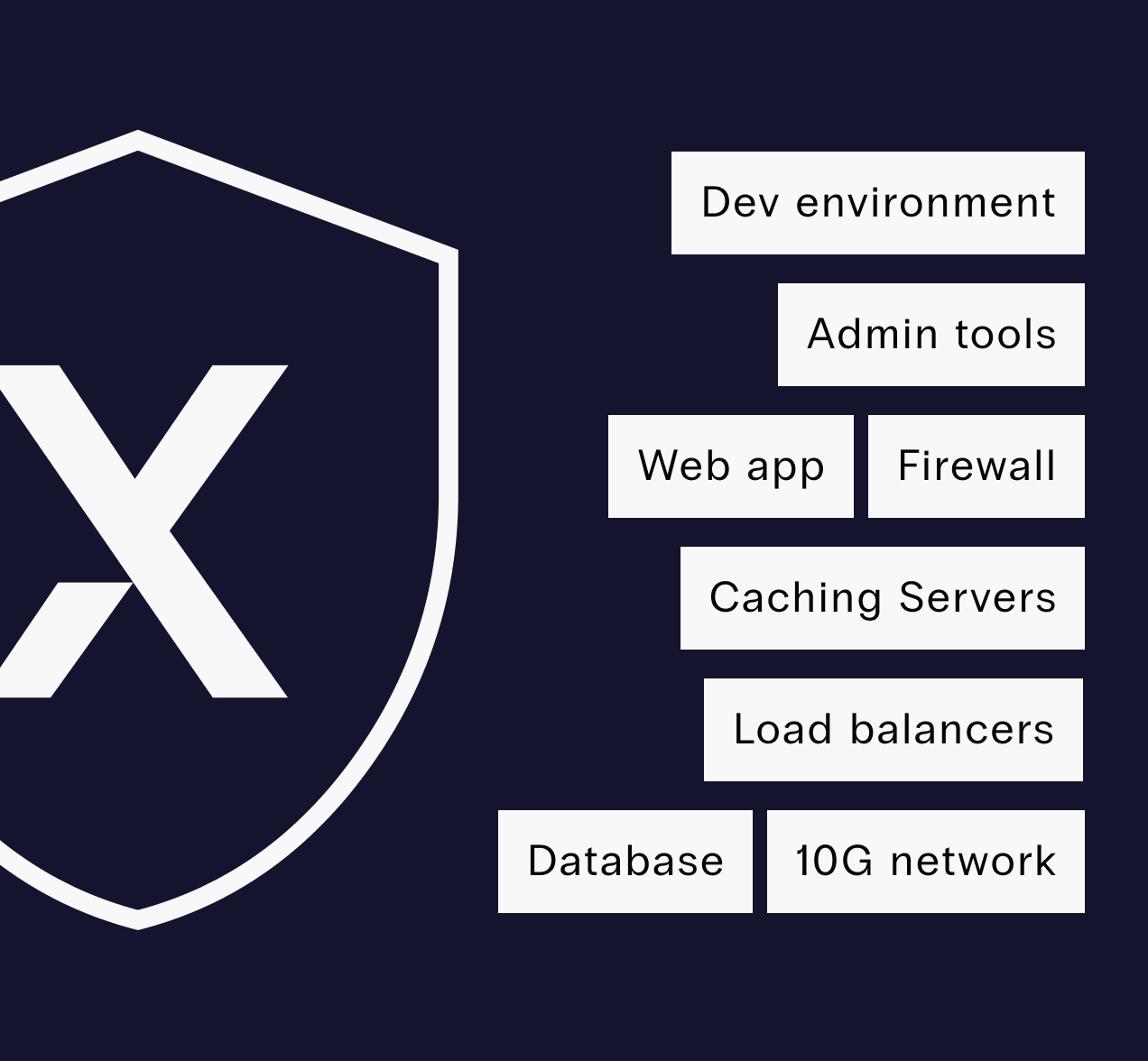 Explore enterprise ecommerce
Choose from cloud, bare-metal, and load-balanced clusters. Each is purpose-built for databases, caching, files, search, web applications, and more.
First-class enterprise ecommerce hosting
Seamless WooCommerce migrations
Customer data stays secure when you migrate your website to Nexcess. Our experienced specialists handle the whole process for you with minimal downtime.
Custom-tailored infrastructure
At Nexcess, every enterprise ecommerce solution is unique. Our architects build cores, PHP workers, RAM, and bandwidth based on your performance needs.
Extended developer support
Nexcess helps you innovate and troubleshoot. Tap into our code and platform knowledge to bring big ideas to life.
Scalable WooCommerce
Leverage our enterprise-class application stack for custom caching, flexible server-side scripting, and so much more.
Not sure what you need?
Contact our WooCommerce enterprise professionals now for a personalized recommendation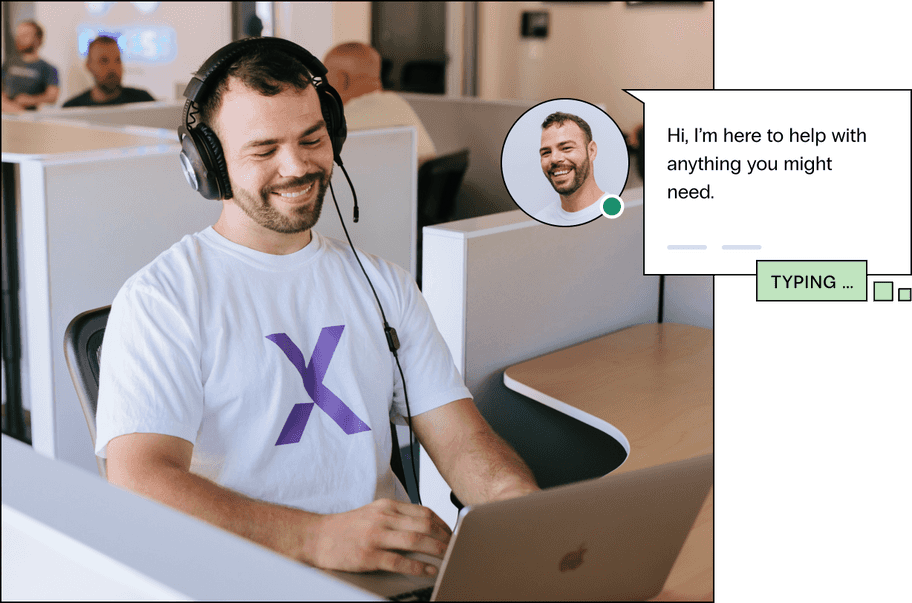 Personalized enterprise support
Nexcess goes above and beyond standard customer support. Our Enterprise Support Group (ESG) is here to help you scale and grow.
The perfect fit
Your customer success manager knows your industry and applications
Available 24/7/365
Call or email ESG at any time with questions or concerns
Veteran system administrators
Our elite WooCommerce engineers build and fine-tune your cluster
Resource planning
ESG works with you to prepare for flash sales and seasonal traffic surges
Fast response
Our ESG team gets back to you right away, no matter what time it is
Clear communication
We remain 100% transparent with you at all times. Honesty is our policy.
Enterprise ecommerce solutions FAQ
What is enterprise WooCommerce hosting?
Enterprise WooCommerce hosting is a ecommerce server solution for high-traffic online stores. Enterprise WooCommerce hosting provides a stable, highly available, ultra-private environment that allows ecommerce sites to be fast, scalable, and powerful.
What is enterprise in ecommerce?
Enterprise is a level of ecommerce capabilities and hosting power. Enterprise ecommerce requires more IT resources (PHP workers, servers, RAM, bandwidth, cores) in order to drive profit. Enterprise ecommerce websites have more complex setups, mission-critical IT, and significant annual revenue.
Do you offer ecommerce cloud servers?
Yes. Contact our enterprise hosting specialists now for more information on our ecommerce cloud clusters.
Why choose a managed ecommerce enterprise platform?
Unmanaged ecommerce enterprise platforms like AWS can't provide application support. This means if your WooCommerce site goes down, you spend hours finding the source of the problem. With a managed ecommerce enterprise host like Nexcess, you save countless hours. We take care of your servers, your WooCommerce application, and your support needs so you can use your valuable time effectively.
Is WooCommerce good for enterprise business?
What is ecommerce server architecture?
It is a clustered server system that supplies speed, performance, and IT resources to ecommerce websites. With other providers, your hosting is space on a rack, or you're paying an expensive bill for things you don't need. Nexcess provides more flexibility and fine-tuning than any other ecommerce enterprise hosting provider, so you maximize your monthly return.
Do you support international ecommerce?
Yes. Nexcess owns and operates 10 global data centers. Wherever you are located, Nexcess delivers speed and performance capabilities you can depend on.
Can you work with my WooCommerce developers?
Get better results
Been loving every single minute
We recently switched over to Nexcess for our WordPress hosting and have loved every minute! Our web speed has improved and their support team is ALWAYS helpful and friendly.
- Carol
Patient support, excellent service
When I started with Nexcess Hosting a few years ago, I was inexperienced. I utilize their Woo and WP optimized hosting and not only did I learn so much from their Knowledge Base, I also received excellent and patient replies when making direct inquiries- solutions to my issues were always addressed and rectified quickly.
- Fredric
13 years and still a fan
They are always willing to go the extra mile. When we migrated to BigCommerce I was encouraged by an outside party to switch hosting, but because of how amazing Nexcess has been I decided to stay. Nexcess excels and shines at being.
- Zoe
With fully managed hosting from Nexcess, better is built in