Autoscaling
Smart automation for
peak performance
Keep costs low and resources lean with complimentary cloud scaling technology
Autoscaling is a feature of cloud computing that automatically allocates resources based on real-time demands and workloads. By automatically scaling resources up or down, performance is consistently responsive, resilient, and budget-friendly.
Autoscaling monitors your website and triggers a scaling event whenever traffic begins to exceed concurrent user capacity. The scaling event dynamically adjusts cloud resources to meet the increased demand.
Learn more about PHP processes
.
Autoscaling helps you save money on resource costs and maintain top performance hassle-free. It works when you need it to work, allowing you to drive more traffic, gather more data, and focus on
creating a successful website
.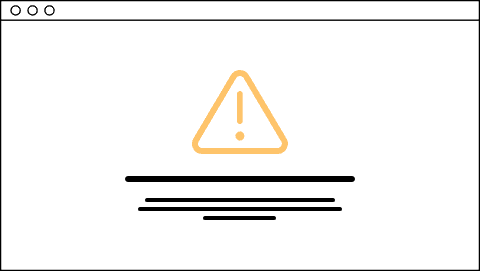 Avoid 502 errors
If you're with a host that doesn't offer autoscaling, concurrent users, workloads, or requests can slow down or crash your site. The host may even suspend your service until you upgrade to a more expensive plan.
By dynamically adding more server resources to handle those requests, autoscaling ensures your site stays fast and effective, eliminating the risk of abandonment by potential customers.
Free autoscaling services
Every site on cloud hosting plans receives 24 hours per month of autoscaling for free. You'll be notified of your usage when you start, when you hit 12 hours, and then 24 hours. Your account will be reset to zero on the first of the next month. And if at any point you decide you don't want it automated, you can easily disable it in your Client Portal.
Autoscaling FAQ
Autoscaling is the automatic scaling of cloud resources. Think of it this way … we all know what it's like to sit in bumper-to-bumper traffic - what could be a simple 15-minute drive turns into a 30-minute (or more) nightmare. The same traffic jams happen to your web server when everyone visits your site at the same time. While significant website traffic is a good problem to have, if you're not prepared for it, your customer experience can take a turn for the worse. Autoscaling is like having an HOV lane open up for every car in the traffic jam.
Popular use cases include ecommerce websites that run flash sales and promotions, sites that unexpectedly go viral, and even small business websites. If you're planning to grow, or expecting 5-10X your standard traffic, autoscaling makes sure your site can handle anything that comes its way.
If you've gone over the 24-hour threshold (and autoscaling is enabled), you'll be billed $.10/minute in 30-minute increments, with a $3 minimum charge.
At Nexcess you can autoscale resources for almost any PHP-based application, including WordPress, WooCommerce, and Magento.
Autoscaling comes to the rescue when your traffic surges to maintain speed, security, and a good customer experience. Because it speeds up the requests and PHP processes your hosting can handle, it allows your business to grow and mature without worrying about expenses.
Nexcess customers love to scale
My previous supplier was "culling my website traffic.I moved to Nexcess when I started to have speed problems with my previous supplier, my site had grown, and unlike Nexcess who scale, they simply were "culling" my website traffic. The transfer process was simple … I have not had a single issue with everything running quickly and smoothly.
- Mark Selby
on Trustpilot
UnmatchedI host a site on Nexcess with an annual visitor rate of 1.5 million users and the service and quality is unmatched. I love that I can call at any time and get highly informed and caring support.
Nexcess is awesome!Nexcess is the host for our eCommerce website, which currently carries over 100 items. We started with Nexcess hosting our site, which was Magento at the time. We have since switched to WordPress and stayed with Nexcess. Even then, we stayed with the same hosting plan for a while, and it worked well.
Get started with free autoscaling now