WEBSITE MALWARE REMOVAL SERVICES
Complete malware removal

for Nexcess customers

Repair your website with experts you know and trust. For a one-time fee, Nexcess can clean up even the most sophisticated malware attacks.

Open ticket now
77.72% of hacks are malware
And once a vulnerability is detected, malware can take control of your site in less than one hour
Source: Sucuri
96.2% attack WordPress and WooCommerce
Because WordPress is the most popular CMS platform in the world, it is also the most hacked
Source: Sucuri
SMBs are targeted more often
43% of all attacks target small businesses, with long-term costs ranging from $826 to $600,000
Source: Small Business Trends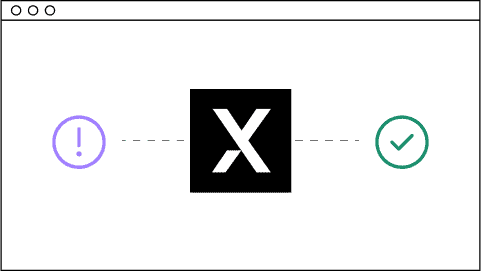 If you've been hacked, don't wait
Pay a one-time fee of $200 for comprehensive malware cleanup. Contact our support team to start your remediation within 24 hours.
Expect more than site repair
Our experts isolate malware, remove it, and help you avoid future exploits
Open a ticket
Full backups
Security hardening
Malicious code removal
Infected plugin removal
Updated themes and plugins
Updated WordPress core
New passwords
Proactive scans and quarantine
Updated salts
Admin audit and removal
Best-practice guidance
Final restoration
Nexcess keeps websites secure
My website was hackedMy website was hacked, and Nexcess daily malware scans first warned me, and when checked I noticed my WooCommerce website had been modified probably to steal my users info. Their developer team are the best, restored my old backup, thanks to their 30 days backup policy. Then scanned the whole website once more. And let me know in every step. Thanks for the great help. Really happy working with Nexcess.
Thank you Nexcess!Recently, our email was getting rejected as spam. We sorted it out and determined that some bad actor(s) were spoofing our web-address and sending emails with malicious content. We needed our DKIM and SPF records set up. Called our rep at Nexcess and they got right on it. Their mitigation propagated globally and we're good again. :-)
Outstanding customer serviceNexcess has been my go to hosting company for my company websites and clients for the last 10 years. Outstanding customer service and great security, speed and scalability. Highly recommend them
- Elan multimedia
on Trustpilot
Malware website removal FAQ
Malware website removal is a service that deletes, cleans up, and improves security for a website that has installed malicious software (malware). Instead of identifying and removing malware yourself, the service will perform all actions necessary to return your website to its normal state.
Yes! If your website is found to have additional malware within 14 days of your initial malware cleanup, Nexcess will remediate again at no cost. This guarantee extends to 30 days if you have followed our recommended security practices.
Malware is designed to steal sensitive information and your online reputation, which is is devastating for SMBs and ecommerce websites. Even a small attack can decrease revenue, blacklist your site, impact SEO, and suspend business operations. Most consumers will not return to an unsecured site, and even loyal customers may go elsewhere.
Always keep your CMS, plugins, and themes up to date,
generate strong passwords
for every account, monitor your website, and use an ultra-secure host. At Nexcess, we include a robust security toolset to keep your website malware-free, including a web application firewall (WAF), SSL certificates, daily scanning, iThemes Security Pro, and anti-spam measures. Many security experts offer
weekly WordPress vulnerability reports
that deliver a full, comprehensive picture of current security concerns.
Currently our malware removal services are only available for WordPress and WooCommerce hosting customers. We hope to expand it to Magento customers in the future.
We get started within 24 hours. Cleanup time varies based on severity. In most cases, we're able to complete your malware removal within 24 to 48 hours.
Get started with malware removal now