Domain Registration And Search
This
domain

has your name all over it
Private and secure
WHOIS privacy and infrastructure firewalls protect you from hackers, hijackers, and spam.
Maintenance-free
We register and configure your domain for you. No third-party logins, no extra passwords to remember.
Watch it all come together
Nexcess is your all-in-one platform for getting your site off the ground. We manage your website's critical needs, so you can build a profitable business.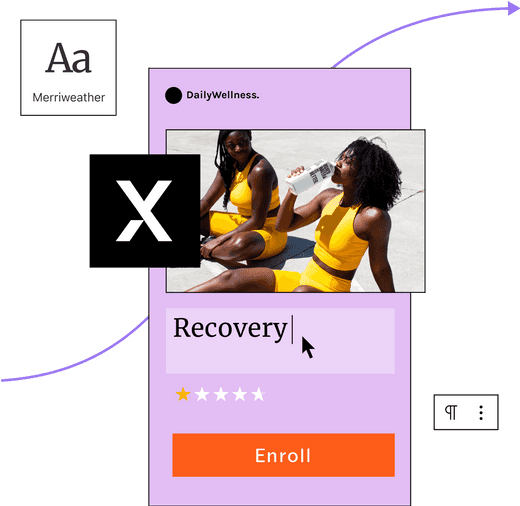 Domain registration
without

price hikes

Some domain providers charge you more than triple after the first year. We don't do that. Your domain cost remains the same every year, no matter what.
Domain registration FAQ
A domain name is the address you type into the browser bar when trying to visit a website. Normally domains include a combination of words or abbreviations with a domain suffix (.com, .org, .site). Our domain name is
nexcess.net
.
Yes, Nexcess does not service hateful or abusive domain names. Also, if you are choosing a region-specific domain, such as .in or .eu, you may be asked to verify your residence.
You don't need a domain to go live with Nexcess, but it is recommended if you're planning to draw traffic and business. A memorable domain makes it easy for users to find your site in seconds, and it helps with visibility in Google search results.
Managed domain hosting is when a hosting provider purchases, configures, connects, and sets up your domain name for you. You buy and it works automatically. Simple as that.
We don't use fine print or deceptive pricing.
Other providers like GoDaddy
will tell you your domain is free, but then raise the price after you sign up or if you migrate away from their hosting. Also, GoDaddy might charge you hundreds or thousands upon domain registration renewal if your URL is considered "premium."
Our domains are registered with OpenSRS, the second-largest domain resource in the world.
Your domain needs to be confirmed via email. The validation process is a 15-day period where you need to click the link in an email sent by OpenSRS.
WHOIS privacy makes your personal information private in the long list of domains on the internet. This protects things like addresses, phone numbers, and names from thieves and hackers. Nexcess domain registrations are authenticated, encrypted, and use a decoy address via WHOIS privacy.
DNS configurations, nameserver cutovers, domain forwarding, and all other domain services are available to Nexcess customers at no cost. If you have any issues along the way, our support team gets you back on track fast.
Domain names can be your business name, products you sell, locations – anything you want. It is recommended you choose words that are short, easy to spell, and relate to your site's content. Try to avoid hyphens and doubled letters. Also, be open-minded to different suffixes. There's more to the web than .com!
Yes. If you are not ready to buy a domain, we offer temporary .io domains with our managed hosting products.
Oh yes. Domain names are like real estate, they accrue value over time. You can buy a domain name from Nexcess to resell it later. We migrate domains at no cost.
With fully managed hosting from Nexcess, better is built in