MANAGED SHOPWARE HOSTING
Sell more, configure less
Officially recommended by Shopware, Nexcess offers the best speed, support, and value for your online store and application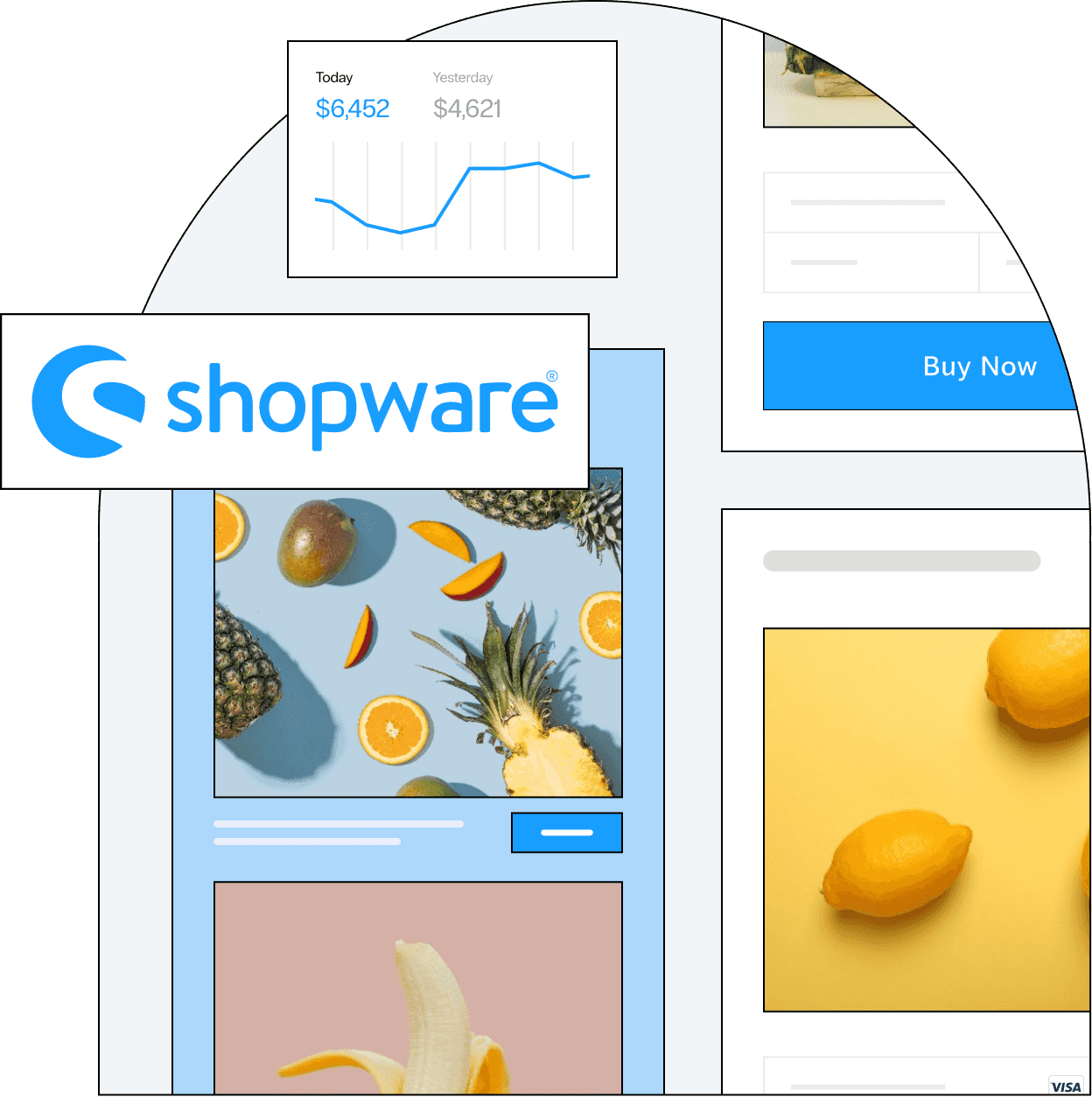 Reliable Shopware hosting solutions
Fully managed infrastructure, configurations, and security
Blazing-fast speeds tuned for Shopware requirements
Massively scalable with no traffic limits, throttling, or usage caps
Global data centers, plus an Edge CDN with 280+ points of presence
24/7/365 support for any experience level
Shopware cloud hosting pricing
Up to 30 domains
400GB storage
5TB bandwidth
100 PHP workers per site
125 autoscaled PHP workers per site
80 concurrent users
Up to 40 domains
600GB storage
8TB bandwidth
125 PHP workers per site
150 autoscaled PHP workers per site
100 concurrent users
Up to 50 domains
800GB storage
10TB bandwidth
150 PHP workers per site
175 autoscaled PHP workers per site
120 concurrent users
Plentiful
features

and

benefits
Shopware data protection
Enjoy automatic GDPR, SOC 2, and PCI-DSS back-end compliance on independently-owned infrastructure
Premium 24/7 support
Our experts prioritize your request, addressing a range of Shopware hosting concerns by phone, ticket, or chat
Battle-tested security
Expect SSL certificates, malware scans, a fully integrated firewall, bot protection, offsite backups, disaster recovery, and more
Agile scalability
Free monthly autoscaling and dynamic RAM scales traffic without sacrificing performance. No manual effort needed!
Pre-configured caching
Products load instantly with several caching technologies, including Nginx microcaching and Redis
Intuitive control panel
Customize permissions, fetch API tokens, generate SSH keys, and access logs in a few clicks
Bring your tools
Develop while preserving your workflow. Integrate almost any CI/CD tool, such as GitLab and Ansible.
Optimized stack
We layer open source components on Apache servers for unstoppable application speed and stability
Compare all Shopware packages
Free Shopware installation
Disaster recovery assistance
Malware scans and quarantine
Free Shopware installation
Disaster recovery assistance
Malware scans and quarantine
Free Shopware installation
Disaster recovery assistance
Malware scans and quarantine
Customize further with affordable add-ons
Enhanced application security
Protect your business from vulnerabilities and network disruptions with Performance Shield, powered by Cloudflare
Development sites
Safely test store changes in a secure, scrubbed environment. Available in a variety of storage and bandwidth sizes
We'll migrate your store for free
No plugins or automation. Our in-house experts migrate your hosting for you, ensuring every detail remains intact.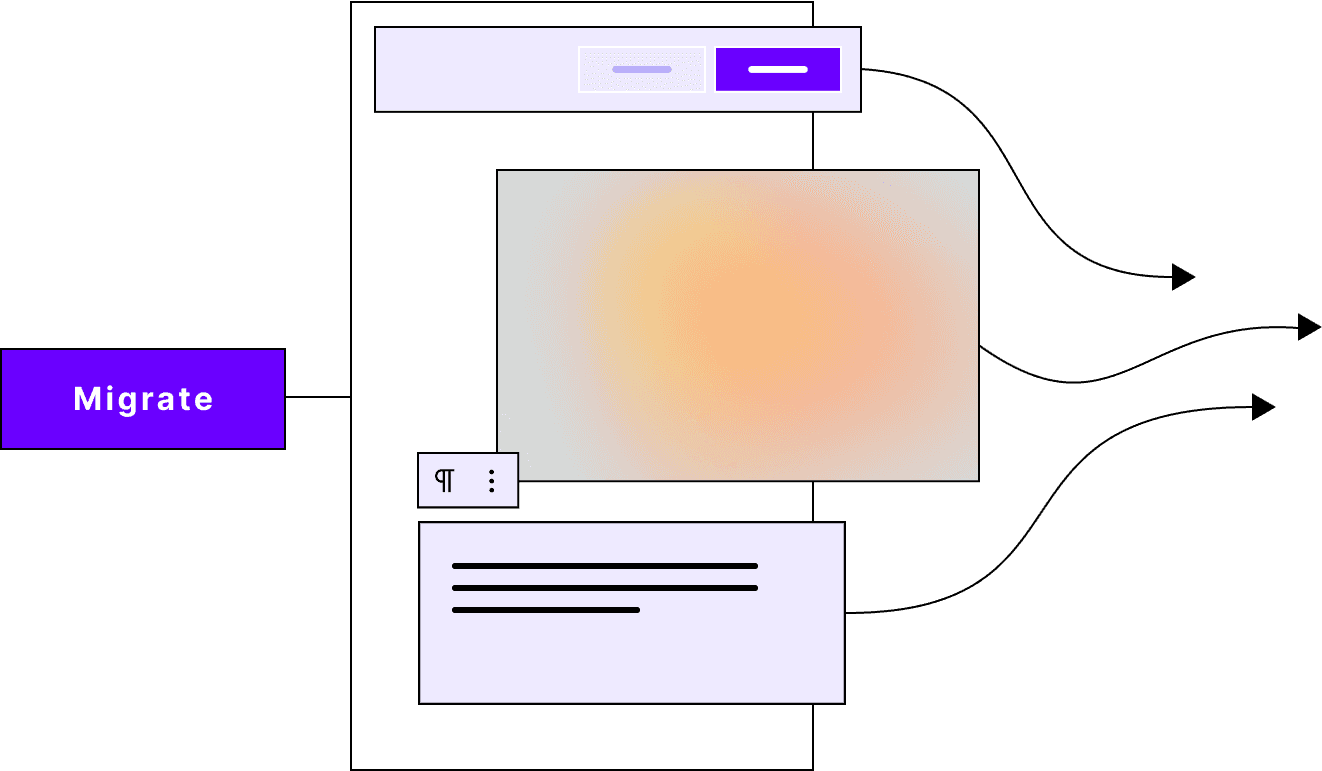 What our customers are saying
Fantastic customer service
Fantastic customer service, rapid replies, and extremely helpful. They go out of their way to resolve any issues, and I feel like they're part of our website team.
Unmatched
I host a site on Nexcess with an annual visitor rate of 1.5 million users and the service and quality is unmatched. I love that I can call at any time and get highly informed and caring support.
Proactive on keeping my service running…
They proactively on keeping my service running when I was running out of disk space and didn't know it. Gave me time in a higher tier for free while I deleted files, to keep performance up. and helped me delete directories for me - all within a day. thank you!
Managed Shopware hosting FAQ
Shopware is an open-source, API-first ecommerce platform that allows businesses to create and manage online stores. It is based on Symfony and Vue.js frameworks and includes in-platform features such as product and order management, storefront customization, payment and shipping integrations, and SEO tools. Currently, there are approximately 37,576 live Shopware stores.
Shopware is privately owned and operated in Germany by brothers Stefan Hamaan and Sebastian Hamaan. It has been privately owned since its launch in 2003.
Shopware managed hosting is a service offered for Shopware customers that choose a self-hosted solution, instead of the Shopware's SaaS or PaaS hosting options. Self-hosted Shopware is often less expensive and offers greater flexibility in regards to performance, development, and scalability.
We can install any version of Shopware, including Shopware 6. Because we are a Shopware Partner, your installation will match your chosen Shopware solution, whether that's the Shopware Community Edition (CE), Professional Edition (now called Rise), Professional Plus Edition (now called Evolve), or Enterprise Edition (now called Beyond).
Nexcess operates
10 global hosting data centers
, strategically located for optimum performance. Locations include Surrey, UK, Sussex, UK, West Amsterdam, NL, Sydney, AU, and multiple regions in North America.
Yes! If you are using Magento, WooCommerce, or another ecommerce platform, our experts assist with your hosting transition. You can also use Shopware's platform
migration assistant tool
.
With fully managed hosting from Nexcess, better is built in