ExpressionEngine enterprise hosting
Custom, high-performance clusters
Experience unrivaled stability and performance control
Managed ExpressionEngine enterprise hosting
Nexcess delivers consistent performance to 500,000+ sites and stores worldwide
100% network uptime
Your infrastructure is online and working every day without interruption
Supreme scalability
Cluster environments are custom-engineered to scale alongside your business
Ultra secure
Our robust WAF and daily backups keep data safe and your servers secure
24/7/365 support
Call or email our Enterprise Support Group (ESG) at any time for expert help
Get started with ExpressionEngine's #1 host
Contact us now for a custom ExpressionEngine server quote
ExpressionEngine server cluster management
Your infrastructure lives in Nexcess-staffed hosting data centers, closely monitored by certified personnel
Uninterruptible power supplies
Performance stays strong and fast with built-in redundancies and backup generators
Secure facilities
Multi-level access, intrusion alerts, and biometric passcodes are only the beginning
Disaster preparedness
We've planned for climate change with fire, flood, wind, and snow safeguards
Daily backups
Your servers are backed up daily with access for 30 days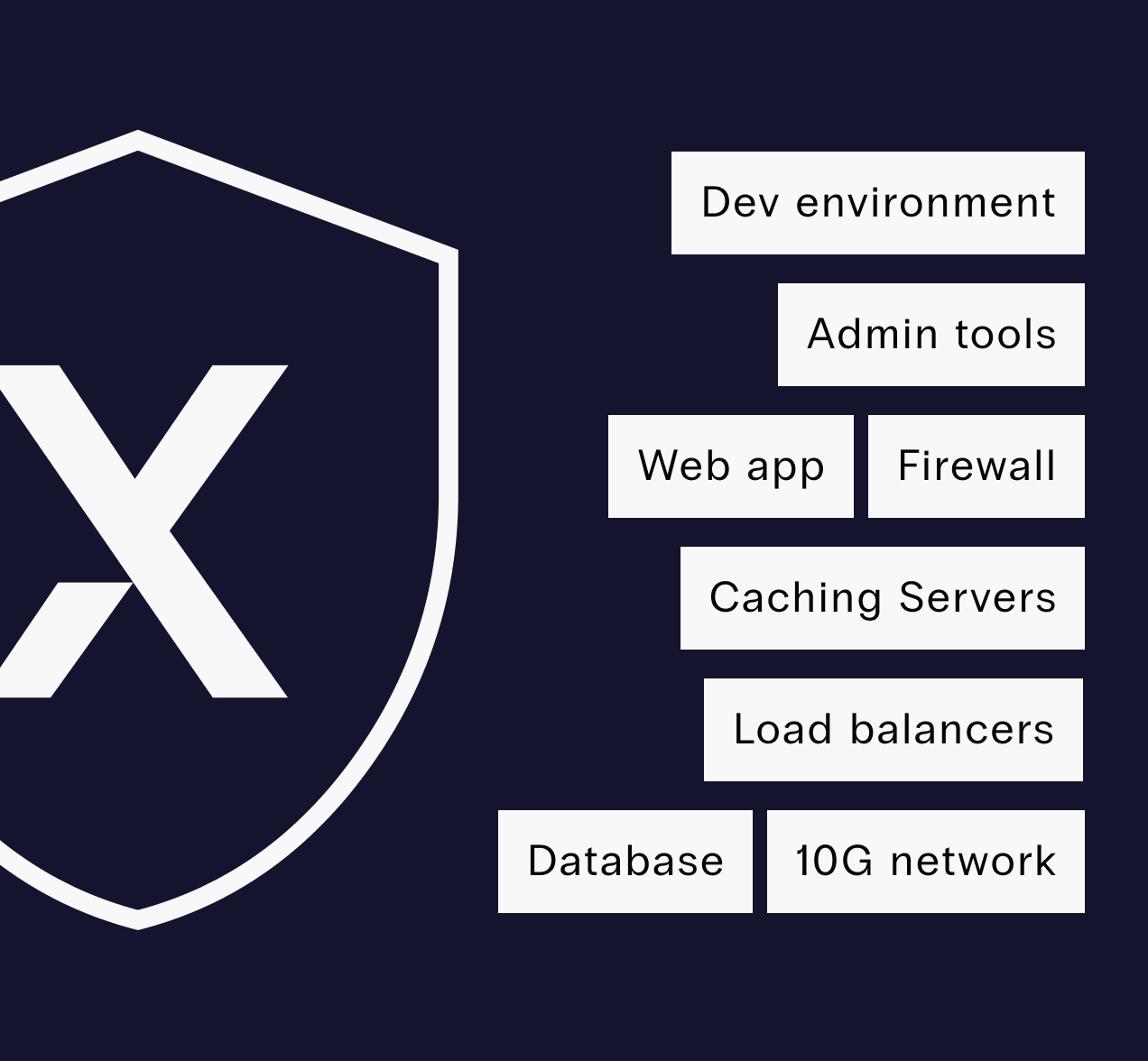 Explore ExpressionEngine enterprise hosting
ExpressionEngine cloud, bare metal, and cluster servers are purpose-built for databases, cron, caching, files, search, applications, and more
Managed ExpressionEngine enterprise hosting
Faster, smarter performance
Custom-engineered infrastructure boosts load times and customer experience worldwide. Integrate our global DNS service for even more power.
Scalability that works
Your ExpressionEngine server clusters are perfectly tuned to handle heavy traffic. And with custom PHP workers, you'll be 100% prepared for any surge.
Hassle-free migrations
We'll handle your website migration, so you can focus on your business. Nexcess enterprise specialists move your ExpressionEngine site with care and precision, no matter how complex.
Customize your stack
Power your enterprise with a premium application stack that makes building faster and easier
Have specific ExpressionEngine needs?
Speak to a Nexcess enterprise specialist now to learn how we can help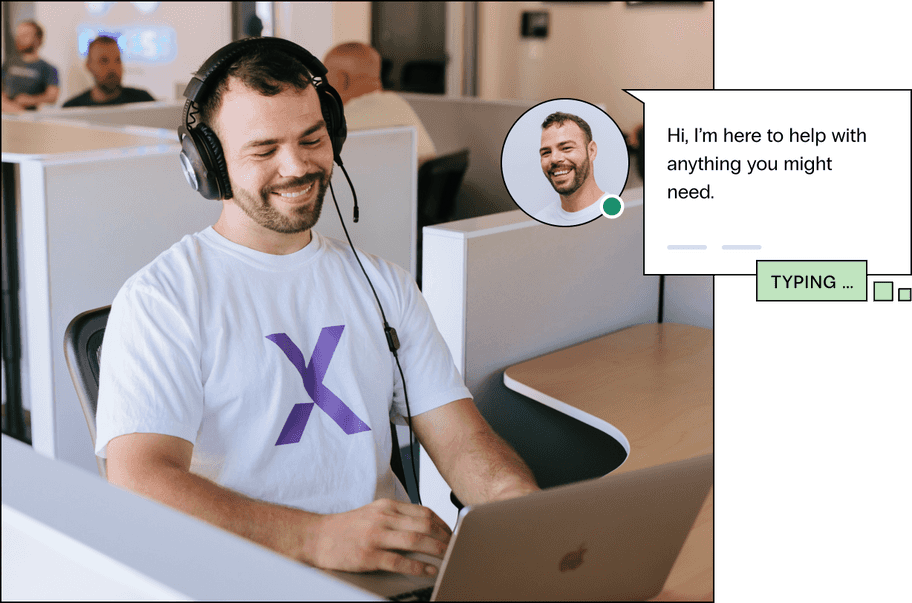 24/7/365 knowledgeable support
The Nexcess Enterprise Support Group (ESG) is home to industry experts who support your organization's success
Personalized for you
Your customer success manager is dedicated to your needs and goals
Experienced techs
From migration to fine-tuning, our elite administrators keep your cluster on track
Proactive monitoring
We take care of vulnerabilities, quarantines, server monitoring, and OS updates
Engineered for growth
ESG can easily add nodes, re-tune, and upgrade your solution
24/7/365 availability
Call or email ESG at any time for quick assistance
Honest communication
No rigamarole. We provide honest, clear answers to your questions the first time.
ExpressionEngine enterprise hosting FAQ
What is ExpressionEngine enterprise hosting?
ExpressionEngine enterprise hosting is digital infrastructure that supports websites using ExpressionEngine as a CMS. Nexcess enterprise hosting supplies optimized infrastructure, industry-leading support, performance tuning, security, and speed.
Is ExpressionEngine a content management system?
Yes, ExpressionEngine is an open-source content management system. It uses a modular framework and containerized approach that makes building a website easy.
Who uses ExpressionEngine?
ExpressionEngine is used by small businesses with static sites or large organizations with heavy content. While it is less popular than WordPress, many education institutions, banks, museums, and online businesses use ExpressionEngine.
Why use ExpressionEngine?
ExpressionEngine doesn't require technical knowledge, but it is highly collaborative. Its greatest strength is flexibility; businesses can customize the CMS to align with their own production process. It is considered a usable CMS for agency clients.
Can you work with my ExpressionEngine developers?
Yes, we'd love that! Nexcess can help with all of your site needs, including headless ExpressionEngine, complex permissions, debugging, and PHP. We can also recommend ExpressionEngine developers.
Is ExpressionEngine a headless CMS?
Which is better, ExpressionEngine or WordPress?
What is the latest ExpressionEngine version?
ExpressionEngine 7 is the latest version, released in August of 2022. It is a Long Term Support (LTS) release, which means that it is designed for security longevity. Minor releases occur two to three times per month.
Get better results
Been loving every single minute
We recently switched over to Nexcess for our WordPress hosting and have loved every minute! Our web speed has improved and their support team is ALWAYS helpful and friendly.
- Carol
Patient support, excellent service
When I started with Nexcess Hosting a few years ago, I was inexperienced. I utilize their Woo and WP optimized hosting and not only did I learn so much from their Knowledge Base, I also received excellent and patient replies when making direct inquiries- solutions to my issues were always addressed and rectified quickly.
- Fredric
13 years and still a fan
They are always willing to go the extra mile. When we migrated to BigCommerce I was encouraged by an outside party to switch hosting, but because of how amazing Nexcess has been I decided to stay. Nexcess excels and shines at being.
- Zoe
With fully managed hosting from Nexcess, better is built in