Magento enterprise hosting
The #1 enterprise platform for Magento
Accelerate your revenue with the industry's most trusted Magento host. Nexcess custom-tailors your cluster to your requirements and supports your teams with 24/7/365 expertise.
Magento enterprise hosting built to perform
Nexcess is the platform of choice for large businesses worldwide
Custom agility
Enjoy instant scalability and flexible architecture, backed by redundancies, failovers, and 100% network availability
Full Magento support
Your dedicated team includes Magento SMEs and system administrators, available 24/7/365 for fast assistance
PCI-compliant hosting
Nexcess guarantees PCI hosting compliance. We also provide PCI audit and monitoring assistance.
Enterprise on cloud
Get your server up and running faster with a Nexcess cloud-based cluster. Contact us to learn more.
Magento was built on Nexcess servers
Magento was born in Nexcess data centers, which is why we know it better than any other provider. Our global infrastructure is uniquely engineered to make Magento better to build on.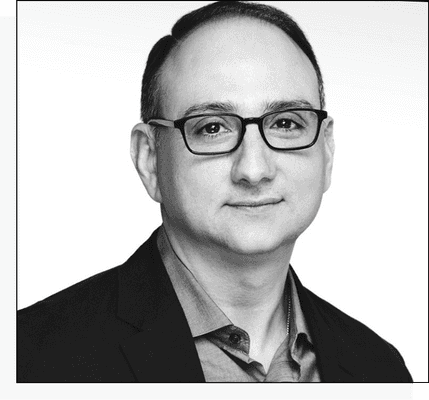 Featured customer
Nexcess goes beyond .... The result has been a support team that consistently generates value as opposed to finger-pointing, not to mention quicker resolutions.

Tom Di Domenico, iFuel

Featured customer
Nexcess goes beyond .... The result has been a support team that consistently generates value as opposed to finger-pointing, not to mention quicker resolutions.

Ultra-secure Magento clusters
Your ecommerce architecture is protected by biometric passcodes, video monitoring systems, and intrusion detection for your peace of mind
Uninterruptible power
UPSs with backup generators maintain power 24/7/365
Multiple redundancies
N+1 redundancies keeps you online when the unexpected strikes
Disaster prevention
We are prepared to keep your servers safe in extreme weather events
We independently operate global SOC 2 type II audited data centers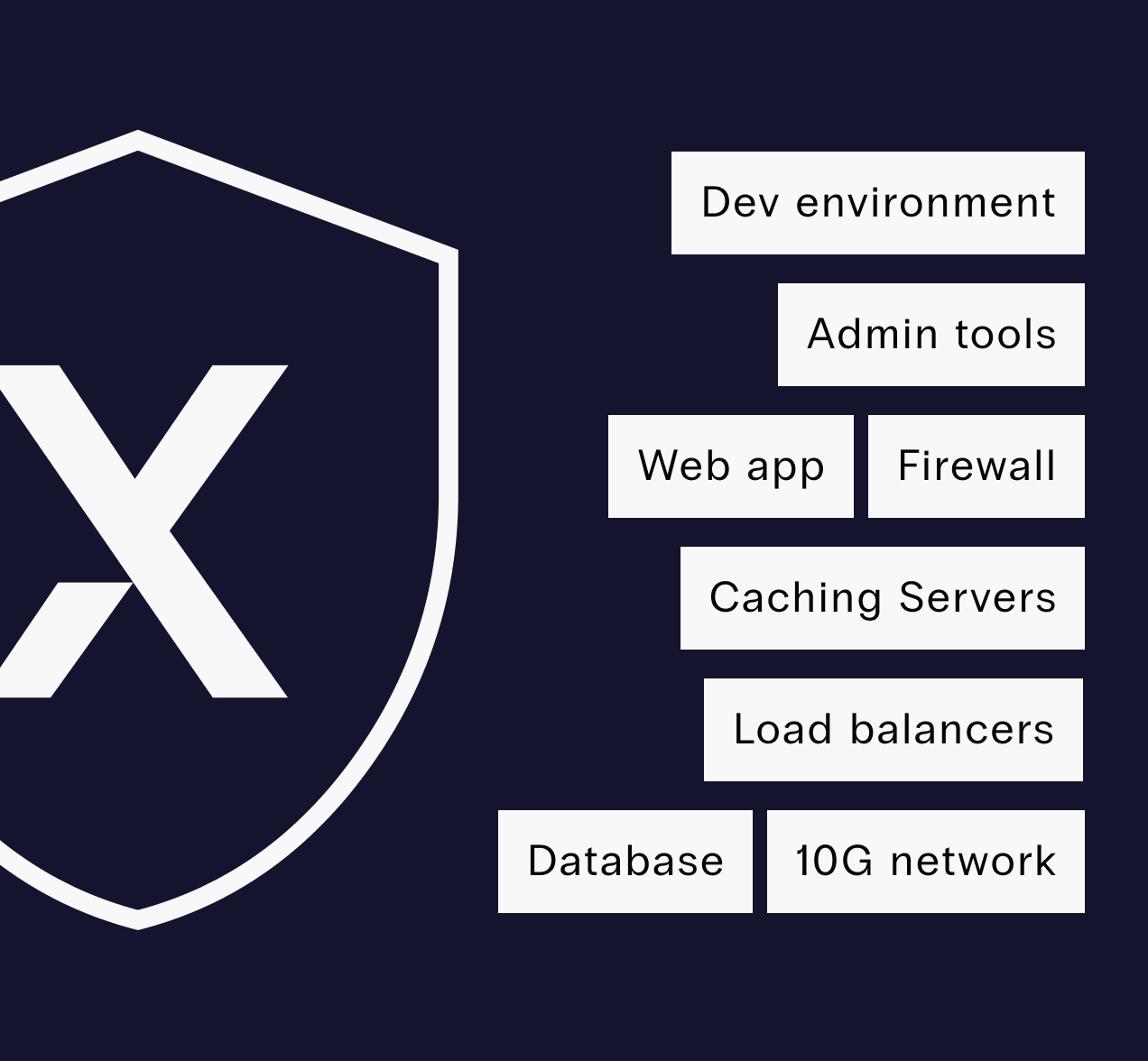 Explore Magento clusters
Cloud, bare-metal, and load-balanced clusters are fitted to your requirements. Server types include cron, database, web application, caching, development, and search.
Flexible Magento enterprise hosting
Expert Magento migrations
No migration is too large or complicated for Nexcess. Our in-house Magento enterprise professionals transition your site smoothly, with minimal downtime, and keep all settings intact.
Developer-friendly platform
Enterprise-grade DevOps support, straight from the CLI. We work with your developers, providing flexible environments that support any workflow and deployment.
Custom-engineered hardware
Magento dedicated hosting server clusters are designed, built, and configured by Nexcess engineers. Our elite technicians custom-tune your resources to deliver maximum impact.
Activate a fully optimized stack
Simplify speed and scale with our lightweight, custom-installed application stack. Want to run your own stack? You can do that too.
Apache
HAProxy
HTTP/2
RabbitMQ
Redis
MariaDB
Elasticsearch
Varnish
F5 Distributed Cloud AIP add-on
And more
Not sure what your Magento enterprise needs?
Contact us now to learn how we support even the most challenging Magento stores at a reasonable price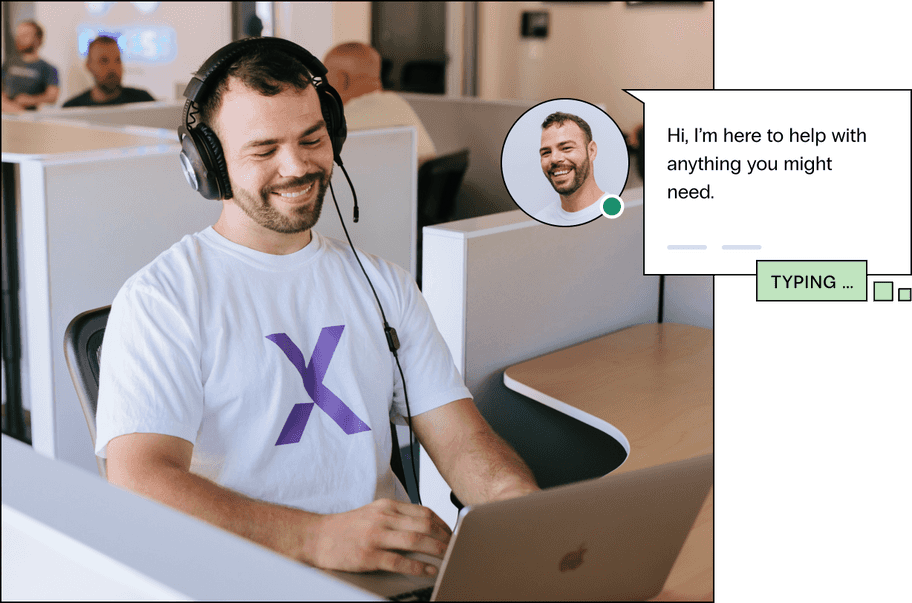 24/7/365 Magento enterprise support
The Enterprise Support Group (ESG) is our team of top-tier Magento hosting experts, determined to solve problems quickly and achieve your performance goals
Dedicated support
Your customer success manager anticipates your needs and optimizes your capabilities
Always available
Call or email ESG 24/7/365 for immediate, accurate support
Wide scope
From dev projects to M2 migration to ERP, our experts help you navigate
Elite administrators
Work with Magento enterprise architects with deep expertise in SKUs, order volume, products, and traffic
Performance planning
Your Magento store stays fast and functional during high-traffic events
Total flexibility
Easily add nodes, downsize, fine-tune, and re-configure your servers
Magento enterprise hosting FAQ
What is Magento enterprise hosting?
Magento enterprise hosting is web hosting specifically tailored to high-revenue Magento stores. It includes infrastructure to support site speed, security, scalability, internal data retrieval, and ecommerce site management. At Nexcess, we add unbeatable Magento support from industry experts and customizable performance to your Magento enterprise hosting solution.
Does your enterprise solution work for Magento agencies?
Yes, we work with many agency clients. Because our solutions are custom-tailored, we can support your agency with precision. We are happy to work as an extension of your team to increase ecommerce revenue, help you save money on IT, and collaborate with your development team on minor issues or major changes.
What is a Magento platform?
A Magento ecommerce platform specializes in the Magento application. It is a gateway to hosting environments, IT infrastructure, technical support, resource management, and everything necessary to run a Magento store. Nexcess is a managed Magento platform. We manage your IT architecture, web hosting support, security, speed, and performance, so you spend less time on administrative website tasks.
Does Magento offer enterprise hosting?
The Magento application does not include hosting, but Nexcess provides fully managed Magento enterprise hosting to power your store. Our custom-built infrastructure, on top of our built-in scalability, keeps your business online and running fast 24/7/365.
Which server is best for Magento 2?
Server recommendations depend on your Magento store's setup and history. Some stores may need two databases, some may need development servers. Contact our enterprise specialists for a quote and server recommendation.
I use Magento 1, can I still get enterprise hosting?
Yes! Nexcess is the only enterprise hosting provider that has end-of-life (EOL) protection for Magento 1. Our SafeHarbor™ program keeps high-traffic M1 stores safe and secure.
Do you offer Magento Enterprise Edition with your hosting?
Nexcess Magento enterprise hosting is compatible with Magento Enterprise Edition and Magento Community Edition. Simply provide the package and we will pre-load what you're comfortable with.
How much are Magento servers?
Pricing is a fixed fee, payable monthly or annually. Nexcess is not a usage-based enterprise hosting provider. We offer the same capabilities as Adobe Commerce, AWS, Webscale, and JetRails at a more affordable cost. Magento enterprise pricing is dependent on your store's unique needs and goals.
Which Magento version is included?
Can you help me migrate my enterprise to M2?
Yes. Our enterprise experts supply recommendations and guidance as you migrate to Magento 2. With over a decade of Magento expertise, Nexcess provides extensive support for planning, transitioning, and launch.
Is my site too small for managed Magento enterprise hosting?
Absolutely not. Because we custom-build our Magento clusters, there is huge flexibility. Our enterprise hosting is for any size store, no matter the size or complexity. If you are looking for a smaller solution, check out our managed Magento hosting plans.
I work with more applications than Magento, can you help?
Yes, Nexcess can create an optimized cluster solution for multiple applications, including hybrid environments. Contact us for more information about hosting multiple applications.
Can my cluster include multiple Magento enterprise websites?
Yes, of course! Our flexible resources accommodate your entire fleet, offering the same power and speed for every ecommerce experience. We optimize your Magento enterprise servers to squeeze out every optimization and fully manage the IT architecture.
How can you help my Magento developers?
Our Magento technicians have experience with numerous programming languages, so your developers are always receiving knowledgeable support. Whether you need to troubleshoot PHP or you're moving to headless architecture, we are here to help.
Get better results
Been loving every single minute
We recently switched over to Nexcess for our WordPress hosting and have loved every minute! Our web speed has improved and their support team is ALWAYS helpful and friendly.
- Carol
Patient support, excellent service
When I started with Nexcess Hosting a few years ago, I was inexperienced. I utilize their Woo and WP optimized hosting and not only did I learn so much from their Knowledge Base, I also received excellent and patient replies when making direct inquiries- solutions to my issues were always addressed and rectified quickly.
- Fredric
13 years and still a fan
They are always willing to go the extra mile. When we migrated to BigCommerce I was encouraged by an outside party to switch hosting, but because of how amazing Nexcess has been I decided to stay. Nexcess excels and shines at being.
- Zoe
With fully managed hosting from Nexcess, better is built in