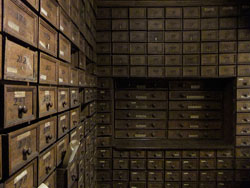 There are two Magento editions that those planning to start an eCommerce store can choose from: The Magento Community Edition and the Magento Enterprise Edition.
The Magento Community Edition is a powerful and flexible eCommerce platform. It is available for free, so anyone with hosting can download the code and set up their own eCommerce store. Additionally, the Magento community of developers has created a wide variety of plugins that add almost any functionality a retailer might wish for. So, the question often arises: "Is Magento Enterprise Edition better than running the Community edition plus a set of extensions that provide Enterprise-level functionality?"
In some cases, it's not worth the extra expense. If you are running a micro-business with very few products, are familiar with Magento and eCommerce, have some development experience, and are prepared to rely on the community for support, then the Magento Community Edition is perfectly adequate. However, for larger eCommerce ventures, there are some distinct advantages to paying for an Enterprise Edition License.
Support And SLA
If you're a user of the Magento Community Edition you have two options when it comes to support: you can pay for a Magento professional to provide it, or you can use the Magento community.
Users of the Magento Enterprise Edition receive a comprehensive support package with a Support Level Agreement from the creators of the software that includes email and telephone support. Having a direct line to the most qualified Magento experts is a huge advantage for Magento users.
The Magento community forums are a wonderful resource, but for businesses that depend on their store for revenue, it's important to realize that no one in the community has any obligation to offer support. In most cases, community support is not the best option for complex and time-sensitive issues. The alternative of paying for third-party Magento support is the best option for Community Edition users, but it can be fraught with difficulties. While there are awesome Magento developers, consultancies, and eCommerce experts out there for the hiring, most of them don't offer the same quality of Support Level Agreement as the Magento Enterprise support packages and nor do they have the same level of input or insight into the Magento development process.
Premium Features
There is a range of advanced features in the Enterprise Edition that aren't part of the Community edition. Among them are the Rich Merchandising Suite, dynamic rule based product relations, persistent shopping, and return management authorization. These premium features are very useful for marketing and managing a busy eCommerce store. They aren't essential, but they are important for maximizing revenue and reducing the time you and your staff spend on administrative tasks.
A Cohesive Feature Set
Many of the advanced features can be cobbled together with extensions from MagentoConnect, but the advantage of Magento Enterprise Edition is that its premium features are developed by the same team that produces the core functionality. They are created, in consultation with the Magento Enterprise customers, to create a consistent and unified experience.
While the Magento Community Edition is a powerful platform for small business eCommerce, the Magento Enterprise Edition is better suited to businesses that require support level agreements and advanced eCommerce and marketing tools integrated deeply with the core software