Nexcess Cloud Hosting: Start your new website with a Nexcess Cloud Account! Bring your online presence to life with the power and flexibility of the cloud!
How to Create Nexcess Cloud Accounts
How Nexcess Cloud Clients Can Create New Magento, WordPress, or WooCommerice Nexcess Cloud Accounts
What You Need
Your 

Client Portal login credentials. If you cannot locate them, please use the "Forgot Password?" feature on the login page.


Valid Credit Card.
Billing Information
Upon creating a new Nexcess Cloud Account, the system will charge the credit card you used at the checkout. Each Nexcess Cloud Account has its own billing cycle, so the credit card will be charged a full monthly fee regardless of other Nexcess Cloud Accounts in your portal, if any.
Step 1: Logging In
Navigate to your Client Portal and use your credentials to log into your account: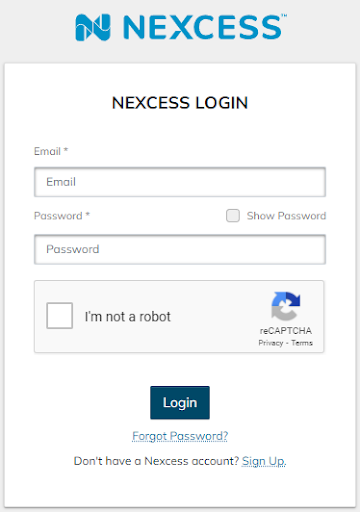 New clients can use the "Sign Up" feature to create a new Nexcess account.
Step 2: Navigating to the "Plans" section
This section can be found inside your Client Portal on the left-side menu: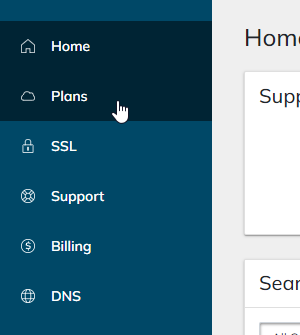 Once you have navigated to this section, click on the "Create Plan" button:



Step 3: Selecting Application
The next page will offer you a few of the major applications to choose from: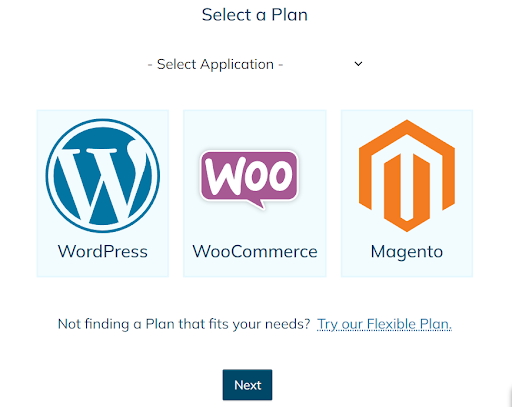 Flexible Cloud Plans are also available by clicking on the "Try Our Flexible Plans" link. The full list can be found by clicking on the "Select Application" dropdown menu: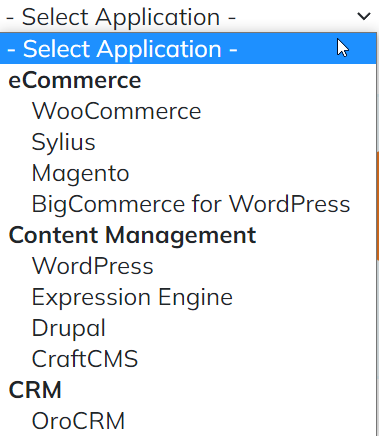 Next, you can select the desired option by clicking "Select" under it: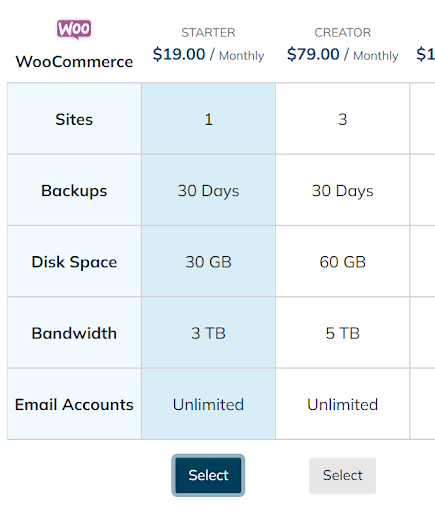 Note: Managed WordPress and WooCommerce cloud accounts have annual billing plans, which can save up over 15% compared to monthly. No additional discount coupons can be added to annual plans. Monthly and annual pricing can be seen by switching the options as shown below:




After choosing the plan and billing model, you can click "Next" under the plans table to proceed to the checkout.


Step 4: Completing the Checkout
On this page, you will be able to review your order and account details before creating a cloud account:


Plan Terms: As mentioned above, Managed WordPress and WooCommerce cloud accounts have annual billing plans, so it is possible to opt for annual or monthly pricing at this point as well. Other cloud account types do not have this section.
Account Information: Shows the account you are currently logged in for. Clicking on "Login with another account" will log you out and populate fields to create a new account. Logging into another account is possible by clicking on "Login" at the bottom of this section.
Billing Information: Shows your current billing address and credit card. It is possible to modify it before completing the purchase. The order may not be placed if an invalid credit card is used.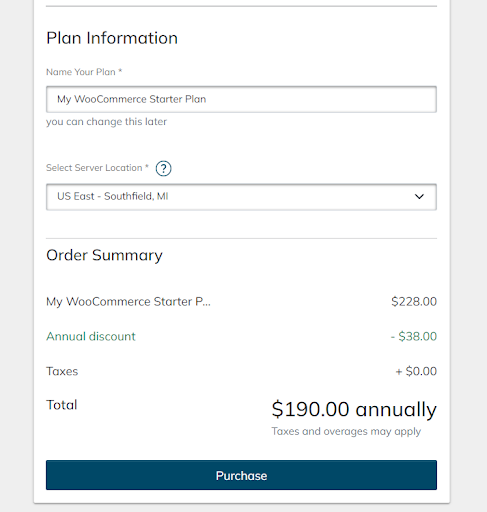 Plan Information: Allows you to name your plan and select the Nexcess data center for your plan. All sites created under this plan will be hosted in the same facility.
Note: Some applications (Sylius, Magento, BigCommerce, Expression Engine, Drupal, CraftCMS, and OroCRM) also have a checkbox for auto-installation, which is checked by default.




As seen above, Magento 2.4 and up also requires ElasticSearch to be added to the installation.
Order Summary: Shows the total for your order and all the applicable discounts (in case you chose an annual plan or inputted a coupon code at the Cart Summary).
After verifying all the details, you can click on the "Purchase" button at the bottom of the page to complete the checkout.


Step 5: Post-order Verification
It takes about 15 minutes to provision your plan. Once it is ready, you will see the following notification, and the plan will be visible in the "Plans" section.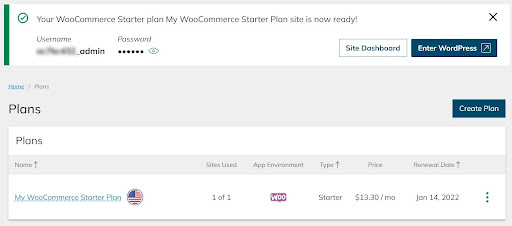 24-Hour Assistance
If you need any assistance with the above-mentioned, don't hesitate to reach out. For 24-hour assistance any day of the year, Nexcess customers can contact our support team by email or through your Client Portal.
Useful YouTube > Nexcess Channel Links
Resources for More Information
Need more help? The Control Panel Tools and Client Portal sections within the Nexcess Knowledge Base are important resources for those seeking additional knowledge. Or, check out our related articles below.
New Customers: Fully Managed Hosting Solutions
Not a Nexcess customer yet? Check out our fully managed hosting solutions. The option to chat with an expert is also available.


Related Articles