Elasticsearch hosting, simplified
Improve your site's search feature with pre-configured Elasticsearch solutions. Powerful out-of-the-box functionality, available on all Nexcess plans.
What is Elasticsearch hosting?
Elasticsearch hosting provides cloud and server infrastructure to run the Elasticsearch analytics engine. If the hosting is managed, Elasticsearch is pre-configured and readily deployed for the customer.
Why use Elasticsearch?
Elasticsearch provides an easy, fast, and scalable alternative for merchants looking to improve product search. It quickly indexes your store's entire catalog to provide fast and accurate search experiences.
Get Elasticsearch at the best value
Most providers will make you pay $70 for Elasticsearch functionality, even though
it's required for Magento 2.4+
. Nexcess delivers Elasticsearch
at only $10
for all new Magento 2.4+ plans.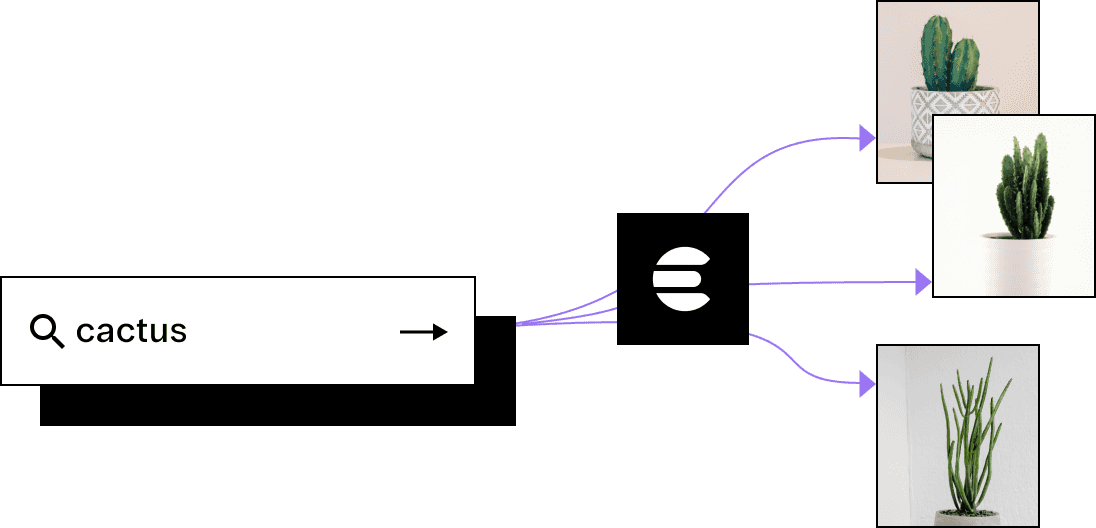 Affordable monthly pricing
Why your store needs Elasticsearch hosting
Benefits you can see
Good ecommerce stores keep
the buyer's journey
simple. Elasticsearch lets you unleash the power of your store with quick and advanced product search. With powerful autocomplete, weighted attributes, and scalable management, you're able to deliver more relevant, more accurate results to any query your customers can think of.
Out-of-the-box scalability
Easy to set up and easier to manage. Elasticsearch requires minimal configuration, providing an accurate, performant, and scalable search engine for stores by default. By converting raw data into internal documents and storing them in a structure similar to a JSON object, multiple data types can be found and isolated quickly and efficiently. This process takes place automatically once Elasticsearch has been enabled and configured with your application.
Full performance optimization
Our Elasticsearch solution is perfect for stores using
Magento
,
WordPress
, and
WooCommerce
. Seamless integration, server-side optimizations, and automatic indexing mean an even better search experience. Plus, as a containerized solution, your Elasticsearch instance won't use core server resources to run. This means you won't see performance issues as a result of Elasticsearch processes.
Elasticsearch deployment options
Activate Elasticsearch with one click in your client portal and quick configuration in your admin panel. All indexing is automatic, allowing your customers near-instant access to the benefits of improved search.
Learn how to activate Elasticsearch
Elasticsearch hosting FAQ
Elasticsearch is an open source, broadly distributed search engine capable of improving the speed and scalability of search for ecommerce websites. Elasticsearch makes it possible to show information-rich search results. It was built on the core of Apache Lucene, a Java-based indexing platform created in 1999.
Elasticsearch seamlessly integrates with many content management systems, including WordPress, Magento, WooCommerce, and Craft CMS.
No, Nexcess takes care of the licensing for you. Because our Elasticsearch hosting is an independent containerized solution, you can add Elasticsearch functionality without taking any resources from your Nexcess plan.
Applications like Netflix and Slack use Elasticsearch to power user experience, and ecommerce websites like Walmart use Elasticsearch to make shopping easier. Any website that requires storing searchable volumes of data can benefit from Elasticsearch.
Yes! We can set up a search server for you equipped with high availability.
Contact our sales team now
for more information and Elasticsearch server pricing.
With fully managed hosting from Nexcess, better is built in