In this Google Analytics 4 Guide you will get an overview of the important GA4 features to help you make the transition from the previous version smoothly. 
A Guide to Google Analytics 4 Features
When Will Google Analytics 3 (GA3) Also Known as Universal Analytics (UA) & Google Analytics 360 (GA360) Stop Tracking Hits?

Google Analytics 3 (GA3 or Universal Analytics) will stop tracking hits on July 1, 2023, and the newer premium, enterprise edition Google Analytics 360 (GA360) will stop tracking hits on October 1, 2023. 

See the following answer from Google for more details:

https://support.google.com/analytics/answer/11583528?hl=en


When Should You Start Using Google Analytics 4 (GA4)?

Experts advise that you start using Google Analytics 4 (GA4) by July 1, 2022, so that you have one full year's worth of data in the completely new GA4 platform by July 1, 2023.

The phased out GA3/GA360 platform's data model was based on sessions and pageviews. The new GA4 platform's data model is based on events and parameters. 

See the following answer from Google for more details:

https://support.google.com/analytics/answer/9964640?hl=en#zippy=%2Cin-this-article


About the Google Analytics Platform Transition
On July 1, 2023, Google will switch to their new version of their analytics service — Google Analytics 4. Since Google Analytics is the world's most popular analytics tool, chances are your site is using it. In this Google Analytics 4 Guide, you will get an overview of the critical Google Analytics 4 features to help you transition from the previous version. You will also find a glossary of all the essential terms to help you fully utilize all the Google Analytics 4 features.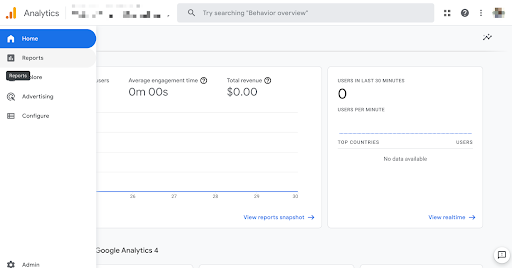 Overview of the New Google Analytics 4 Features
There are lots of new features that are available with Google Analytics 4. The new features revolve around three main improvements with Google Analytics 4 compared to previous versions:


Improved Cross-Platform Integration

Privacy Centric Design

Powerful Custom Reporting Capabilities
True Universal Tracking — Cross-Platform Integration
This feature is perhaps one of the biggest Google Analytics 4 benefits compared to Universal Analytics (Google Analytics 3 — GA3). Before Google Analytics 4, businesses were required to integrate analytics in their app and websites separately. Unfortunately, this also meant the information was analyzed independently on two different Google Analytics properties.
With Google Analytics 4, businesses can now see the visitors' full information whether they use the app or the website allowing for more complete and accurate decision making.
One area where this cross-platform integration shines is within Google Ads. Customers who use a website on multiple platforms will not be inundated with ads as the new analytics tool will be able to see their entire customer journey.
Another significant benefit of the new Google Analytics 4 features is the availability of Google Artificial Intelligence and Google Machine Learning tools. With Google Analytics 4, you cannot just see what has happened on the website, but Google Analytics 4 will also predict what may happen. 
Increased Privacy
Since the emergence of General Data Protection Regulation (GDPR) and its requirements, it is more important now than ever to ensure all the tools you use are compliant. Google Analytics 4 is designed with privacy at its core, so you can rest assured it complies with the latest rules and regulations relating to consumer privacy. This aspect is a vital feature that is a big part of the Google Analytics 4 benefits simply because of the legal implications around GDPR.
Powerful Reporting: Get the Information You Need
With prior versions of Google Analytics, most data revolved around page views and sessions. As part of the Google Analytics 4 features, the data revolve around various events.
What are Events in Google Analytics?
Within Google Analytics, any interaction with your website is called an "Event" per se. For example, a visit, a button click, or a purchase are all events. These are all different events that happen on your website.
Events have been part of Google Analytics for some time, but they were not as easy to use. With Google Analytics 4, events have become an integral part of the system and allow marketers to utilize the full power of events without having to rely on developers for integration. 
Customized Reports & Dashboard View
With Google Analytics 4, you can now customize the dashboard to view the information that is important to you. Together with this and the increased event tracking, this may be the most immediate benefit of the new Google Analytics 4 features.
You can now much more easily create custom segments that allow you to view detailed and particular data related to a subset of your users. For example, you can create a segment of only your US audience to make sure the decisions you make are relevant according to the region of your audience.
Google Analytics 4 Guide
With the new version of Google Analytics, there are several new terminologies that you will want to be familiar with. Here is a guide to all the new important terms that will help you maximize the benefits of Google Analytics 4.
Analysis Hub
With Google Analytics 4, you now have the Analysis Hub that gives you complete control over how you want to visualize your data. This feature allows you to uncover deeper trends and insights to help you make better marketing decisions or areas where you can improve your technical SEO.
The Analysis Hub replaces the previous canned reports, which were much more limited in how you could customize them. Using Analysis Hub, you can segment your audience, compare different data side by side, apply various visualization styles, and, best of all — you can easily export the data to use within other platforms.
Once you get familiar with the new Analysis Hub, one of the best new Google Analytics features, you will be glad you made the switch to Google Analytics 4.
Attribution
In Google Analytics 4, you can choose how to credit a specific action or event on your site. In the past, all events were automatically attributed to the last step before the conversion (for example, the last seen ad before the user clicked on the conversion action).
The Google Analytics team defines attribution as:
"Attribution is the act of assigning credit for conversions to different ads, clicks, and factors along a user's path to completing a conversion. An attribution model can be a rule, a set of rules, or a data-driven algorithm that determines how credit for conversions is assigned to touchpoints on conversion paths."
This attribution model is useful if you want to extract information about what leads to specific actions/events on your website or app.
Automatically Collected Events
Since Google Analytics 4 is heavily reliant on events rather than views and sessions, several events will automatically be collected. These are what Google considers basic actions on your website or app. For your website, here are the events that are automatically collected:
page_view

scroll

session_start

user_engagement

video_complete

video_progress

video_start

view_search_results
All of the above events are automatically tracked, and you do not need to do any additional work to collect these events. This fact is a significant advantage of Google Analytics 4 compared to Universal Analytics.
Audiences
While Audiences is not new to Google Analytics, you can now create your segmented Audiences for more accurate reporting. You can segment by various metrics, including custom events. For example, you can segment audiences by year, country, or specific purchase habits.
Average Engagement Time
Average Engagement Time replaces the average time spent metric used in Universal Analytics. Keep in mind is that it only counts the amount of time the website or app is visible. It does not matter the time a tab is hidden or if a browser is minimized.
Data Streams
Data Streams are the sources of data between your website or application and the Google Analytics platform. In general, each tracking code that you put into your website is a unique Data Stream. Data Streams are also separated by type: Web, Android, and iOS.
Debug View
The Debug View new feature within Google Analytics 4 that allows you to test conversions and monitor events in real time. This feature is super helpful to confirm if your setup is working as intended.
Engaged Sessions
To make the data within Google Analytics 4 more meaningful, Google now focuses on Engaged Sessions rather than all sessions. Many of the reports will use this metric. By default, users are considered Engaged if they spend at least 10 seconds on your website or app. User are also considered Engaged if they trigger an event or view two or more pages.
Enhanced Measurement
This new Google Analytics 4 feature allows you to enable many Enhanced Measurement Events to be included in your existing data streams. These events include following:
Once you have these enabled, you can begin to utilize them in the Analysis Hub and generate your reports.
Events
Events are an integral part of Google Analytics 4. While they are not new and have always been part of Google Analytics, events are now used practically for everything within Google Analytics 4. For example, a view is now an event. If you are new to Google Analytics, an event is a term used within Google Analytics that allows you to see unique user interactions on your website or app. For example, a website view is an Event, so is clicking a link.

Event Parameters
Event Parameters are additional information that you collect in regards to specific events. They help add context to the events. With Google Analytics 4, you can send up to 25 custom event parameters for each event. Since events are an integral part of Google Analytics 4, it is critical to utilize the Event Parameters to make the data meaningful.
Explore
This new Google Analytics 4 feature is where you can create customized tables and graphs to visualize their data.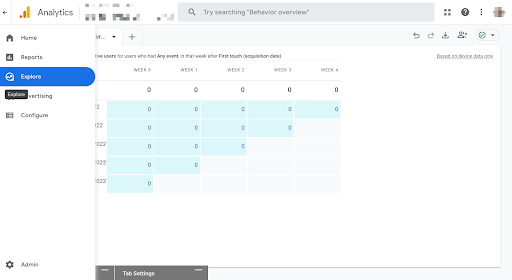 Within the Explore Tab, you can see various ready-to-go templates that you can choose, and refer back to previous reports. This new section is the go-to page to view and analyze your traffic data.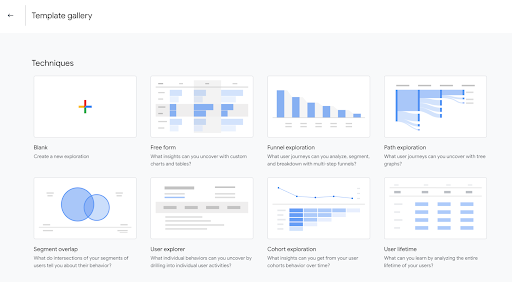 Life Cycle
The new Life Cycle section of Google Analytics 4 lets your team see exactly where the customer is within your overall purchase journey. You can further find details on how the user was acquired, how engaged the user is, and more.
Measurement ID
Measurement ID is the new Google Analytics Tracking ID. Each data stream that you create will have its unique Measurement ID. Some apps may require you to enter this to integrate Google Analytics 4 into their platform.
Monetization
Monetization is a new report in Google Analytics 4 that makes it easier to analyze your ecommerce data within Google Analytics, such as purchase activity, product promotions, etc. This report replaces the Ecommerce Report that was part of Universal Analytics.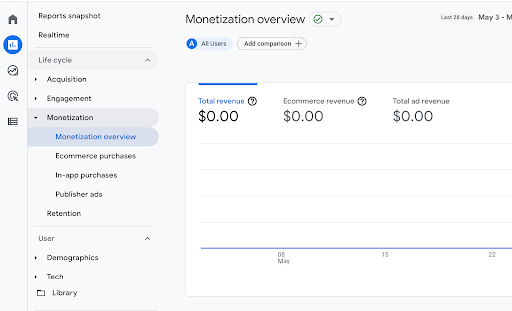 Tech
The new Tech section is where you can find technical statistics such as platform information, operating system, app version, screen resolution, and more. These data points used to be part of the default audience report but now has a separate section.
User Snapshot
The User Snapshot feature allows you to see key metrics for individual users quickly. This feature enables you to extract more profound insights into specific behavior that might allow you to find more prominent trends. The snapshot will include: 
Device Information

App Version

Location

Top Events for the User

Additional User Properties
Conclusion & The Future with Google Analytics 4

The time to switch over to Google Analytics 4 is coming close or has arrived by the time you read this article! We recommend you make the switch as soon as possible and begin utilizing all the new Google Analytics 4 features. Change can be difficult, but in this case, it's worth it because of all the Google Analytics 4 benefits, such as increased privacy, reporting flexibility, and the ability to see information that is important to you.
One of the most important metrics you will uncover is your website performance and overall load time. If you want to stop worrying about website performance, consider Nexcess Managed Hosting.
Consider Managed Hosting with Nexcess
Do you already have a store, but it's slow, or you're afraid of the traffic that might come with all the potential customers crashing your site? Check out our WooCommerce plans with built-in cloud autoscaling, CDN, and 24/7/365 heroic support. As a result, you'll be able to reach and handle more customers with ultra-fast loading, regardless of where they might be.
Want to Get Online in Minutes Using a Store Creation Wizard? Consider StoreBuilder by Nexcess!
Want to build an ecommerce site, but have no software development or coding background? 
We have a solution for you as well! StoreBuilder allows you to create a 100% unique store in mere minutes! So don't wait! Get started building your online store today!
Are you on an accelerated schedule and already ready to move forward? If you need to get started with your Nexcess StoreBuilder Solution sooner rather than later, check out these resources:


Other Hosting Options from Nexcess
Hosting optimized for the industry's leading platforms, including Managed WordPress Hosting, Managed WooCommerce Hosting, and Managed Magento Hosting:


Build Better Sites and Stores With Fully Managed Hosting from Nexcess 

Faster Speeds, Stronger Security, Inherent Scalability and Trusted Support.


Our range of hosting plans caters to any business scale. We do all the heavy lifting for you to focus on growing your business. In addition, we automatically update ore components and plugins to the latest version and ensure your hosting environment is properly optimized, secured, and updated.
Nexcess infrastructure was specially designed to keep up the best speed and performance in the industry. No traffic surge can threaten your website to go down thanks to our autoscaling technology which adds more resources to your server to handle the load. In addition, we offer always-on security monitoring and support from web hosting experts 24/7/365 and a built-in CDN with 22 locations and advanced caching for ultra-fast loading.

All hosting plans include The Nexcess 30-Day Web Hosting Money Back Guarantee.

Next Steps with a Nexcess Cloud Hosting Solution?
Read more about the Fully Managed Cloud Environment by Nexcess and its benefits for your business.


A Cloud Hosting Solution That Lets You Do Business Your Way 

We believe in the promise of cloud: scalability, security, performance, and ease of use. Together with our team, clients, and partners, we've built something better.


Choose From Multiple Applications 

Whether you're a small business or a high-traffic eCommerce store, our cloud hosting solutions are designed around your needs: auto scaling, PCI compliance, and comprehensive development tools provide you with maximum dynamic flexibility in a fully managed cloud environment.


We make applications easy with environment optimizations for:
And there are many more!
Next Steps with Fully Managed WordPress Hosting?
Read more about the Fully Managed WordPress Hosting and its benefits for your business.
Build Better Websites with Fully Managed WordPress Hosting 

It's hosting optimized for WordPress. That means a faster, more secure and scalable website. Smart monitoring tools are built-in to help you keep it that way. 

It's why WordPress Users Trust Nexcess Hosting.
We also have a variety of Nexcess support articles about WordPress, including how to get your site going with a number of different configuration options. These resources include a great article on setting this up for migrating to Nexcess with managed WordPress and managed WooCommerce hosting. 
24-Hour Assistance
If you need any assistance with the above-mentioned, don't hesitate to reach out. For 24-hour assistance any day of the year, Nexcess customers can contact our support team by email or through your Client Portal.
Why Choose Nexcess?
Because we're different! Chris Lema captures "the why" in his passionate and stirring recount of a Nexcess support-related story.
Useful YouTube > Nexcess Channel Links
Resources for More Information
Need more help? The Applications, WooCommerce, and WordPress sections within the Nexcess Knowledge Base are important resources for those seeking additional knowledge. 

The Applications section also contains valuable insights for those seeking additional knowledge about our other various hosted applications and platforms. Check out our related video playlists and articles below:


New Customers: Fully Managed Hosting Solutions
Not a Nexcess customer yet? Check out our fully managed hosting solutions. The option to chat with an expert is also available.
Related Articles