Editing code in a site-specific plugin or in the child theme being used on the site is a pretty common task to perform. The common files that you would normally need to edit on your WordPress site would be the style.css file and functions.php file.
The code editors that are covered in this help article are cross-platform and will work on macOS, Windows, and Linux operating systems.
Visual Studio Code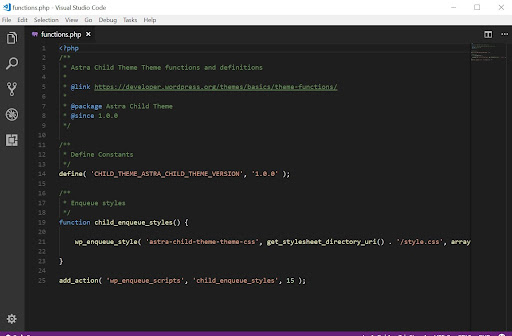 The Visual Studio Code code editor is well used by developers and designers who also do development work. The code editor has a very clean UI which makes dealing with the application a pleasant experience. You can use Visual Studio Code editor with GitHub which means you can use your favorite parts of GitHub without having to leave the code editor. The application is free to use.
Features
Get started with Visual Studio Code:
https://code.visualstudio.com/download
https://code.visualstudio.com/docs
PhpStorm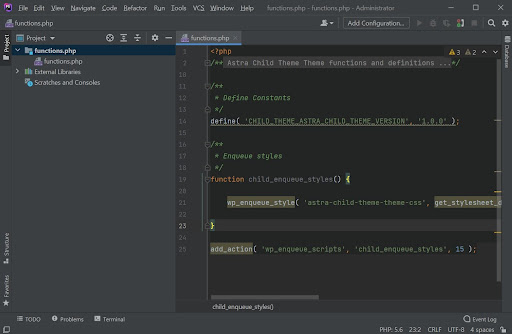 The phpStorm IDE application is feature complete and includes a massive range of built-in useful tools and features. You can test out phpStorm with a 30-day trial where a license key is included when you download the application and find out if it is the right solution for you. Pricing is very reasonable and they have monthly plans which are $8.90 per month for the first year or yearly billing which is $89 for the first year.
Features
Intelligent coding assistant
Smart PHP code editor
Code quality analysis
Plugins
Get started with PhpStorm:
https://www.jetbrains.com/phpstorm/download/
https://www.jetbrains.com/phpstorm/documentation/
Sublime Text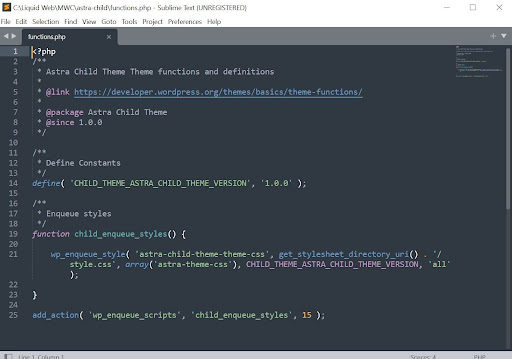 The Sublime Text code editor application is $99 for an individual license which includes updates for three years.
Features
GPU rendering
Tab multi-select
Context-aware auto-complete
Refreshed UI
Extensions
Get started with Sublime Text:
https://www.sublimetext.com/download
https://www.sublimetext.com/docs/index.html
Summing Up
Using either Visual Studio Code, phpStorm, or Sublime Text code editors will help to make code changes on your WordPress studio easy to deal with. You can test out all of the applications before you decide which of the code editor applications is the solution you enjoy using the most.
For 24-hour assistance any day of the year, contact our support team by email or through your Client Portal.