One of the benefits available to Nexcess customers is the ability to upgrade from our freely available webmail options to the Premium Business Email solution offered by our sister company, Liquid Web.  
While our free email is perfect for transactional emails or automated emails from your site, Liquid Web's Premium Business Email is ideal for mailboxes that mean business. 
Premium Business Email from Liquid Web is offered with deep discounts that are only available for existing customers.  If you're an existing Nexcess customer, you are eligible to purchase Premium Business Email via Liquid Web.  
How To Order
Unless you are already an existing customer on LiquidWeb.com, you will need to sign up using our Nexcess customer checkout. Please reach out to your business development representative or our support team and we will give you a special link to purchase your Premium Business Email solution directly from Liquid Web. If you are already an existing Liquid Web customers, you can add Premium Business email through my.liquidweb.com.
As a new customer for LiquidWeb.com, you will go through the steps to set up the account, adding in your billing and contact details.  
If you are already a Liquid Web customer, you can simply log into your account and bypass this step. 
The final step of the checkout should look like this: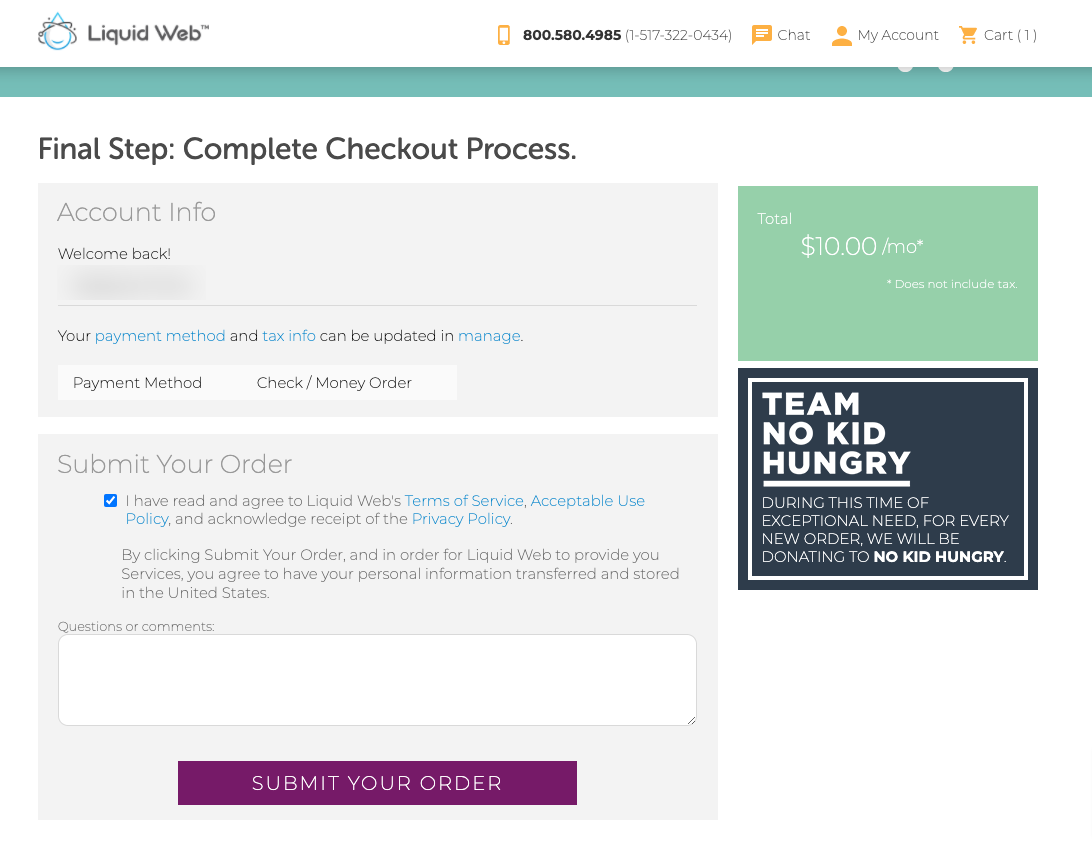 Once the purchase is complete, you will see a confirmation page that looks like this: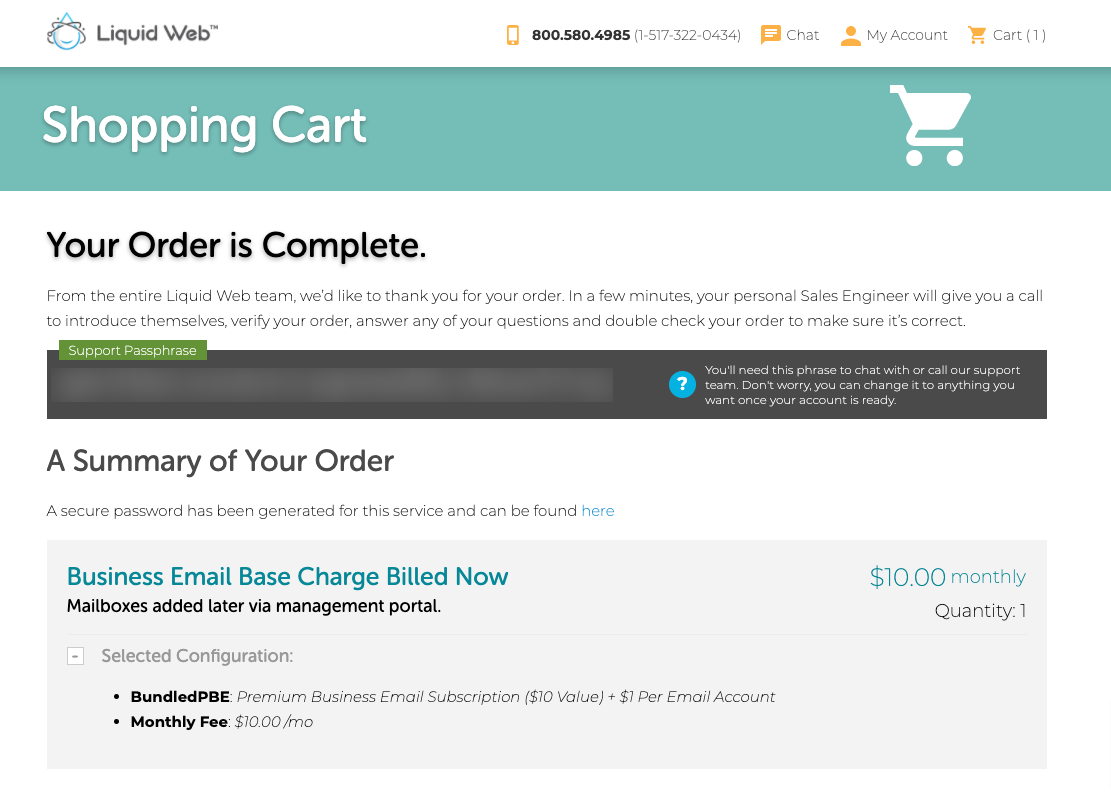 Please note that this checkout is only for the base charge. You will set up the individual email boxes in the steps to come. 
Logging In To Your Liquid Web Account
You can now log into your my.liquidweb.com account using the username and password set up during your checkout. If you have forgotten your username, an order confirmation email will be sent to you within a few minutes of your purchase that includes your username. 
You will now see a page that looks like this: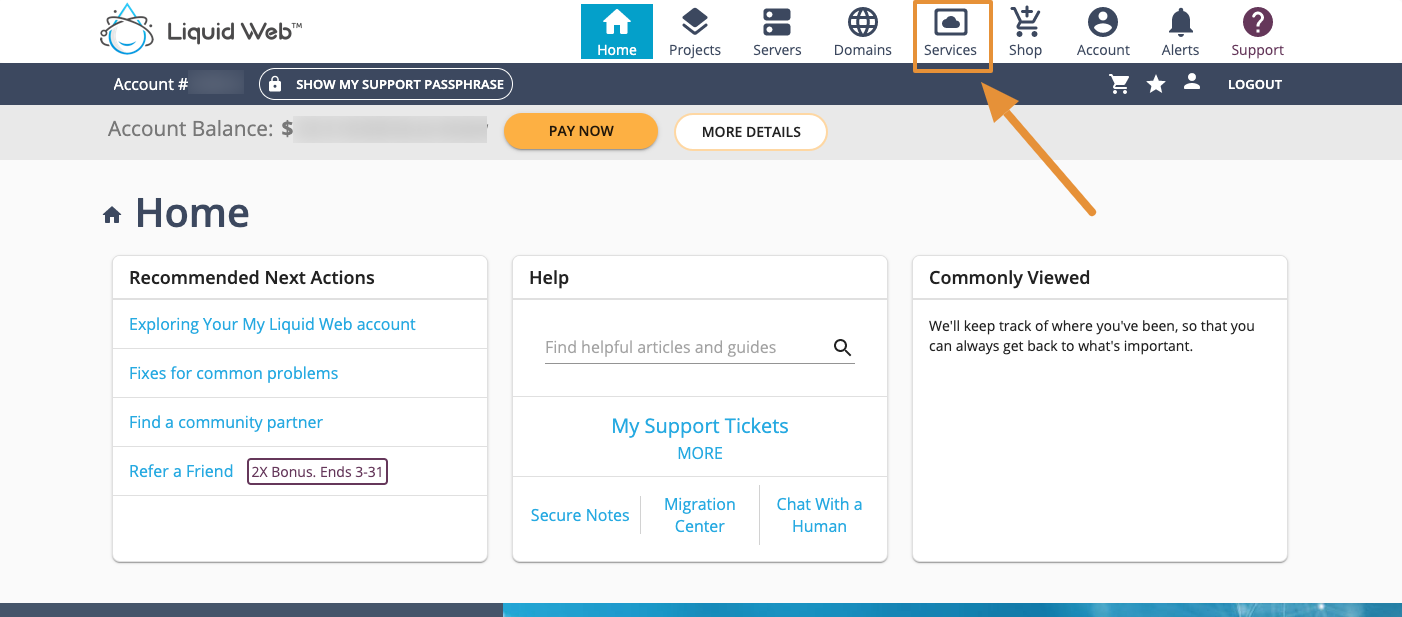 Click the "Services" option in the top menu. Then select "Premium Business Email" to proceed to the setup page.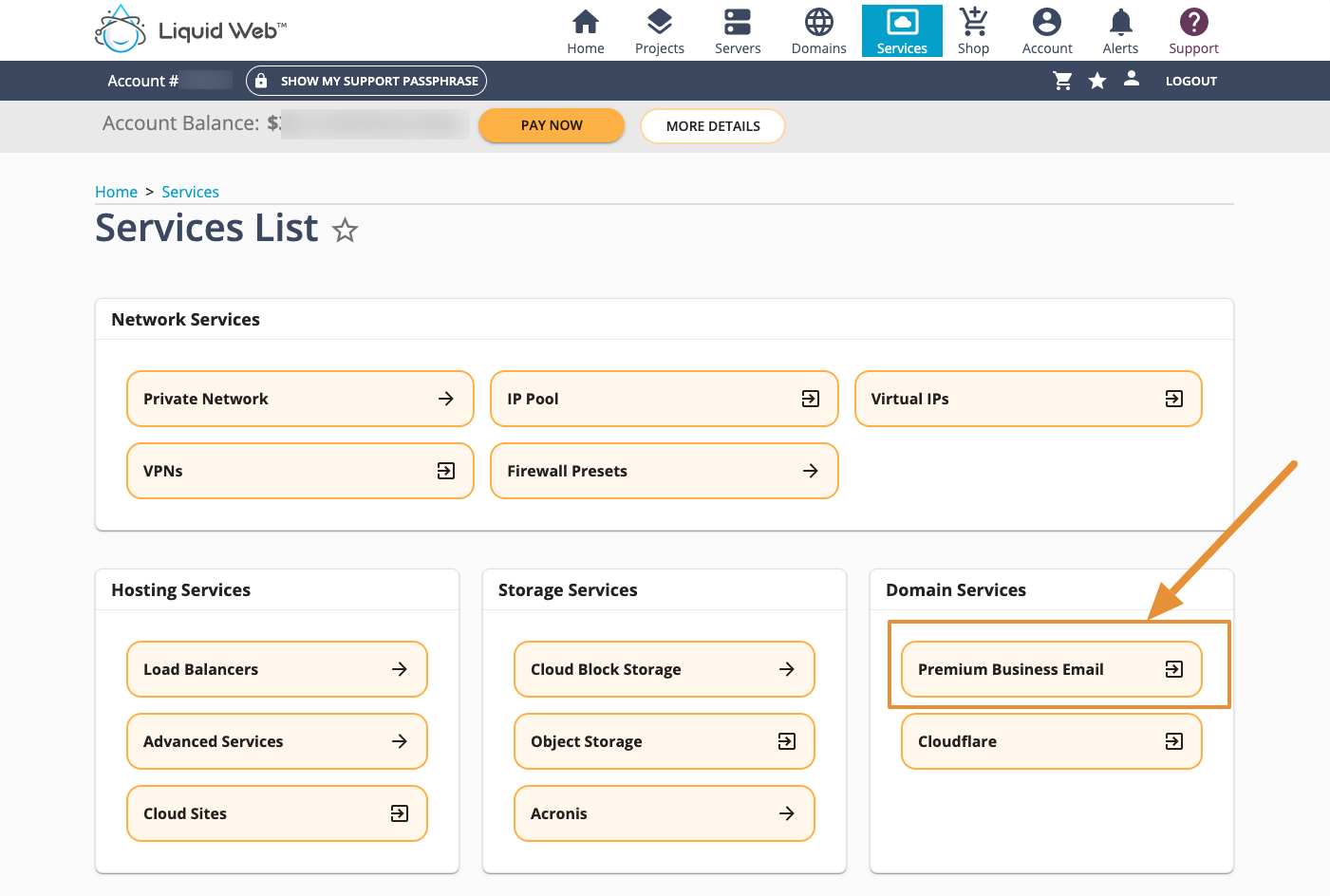 You will now be redirected to your manage.liquidweb.com portal, where you can set up your mailboxes. You can always bypass your my.liquidweb.com portal and go directly to manage.liquidweb.com should you so choose.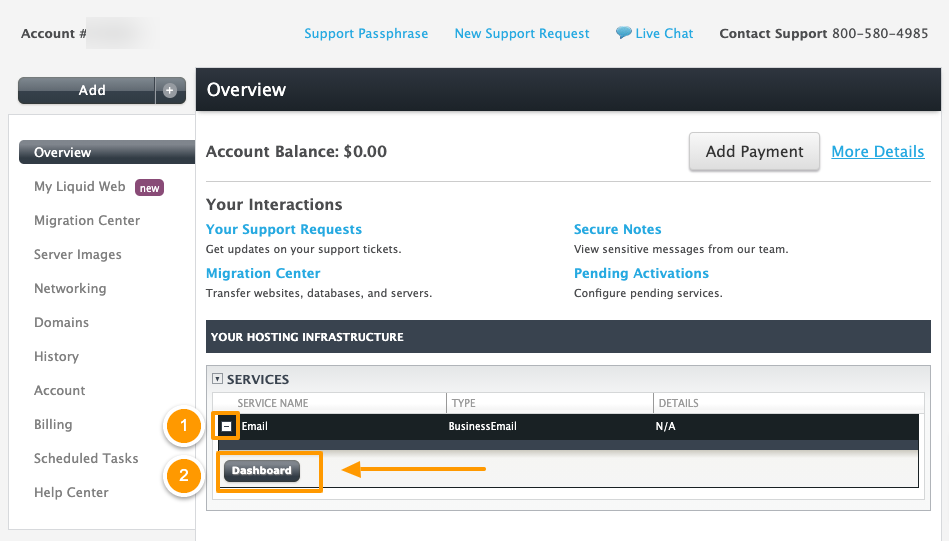 Setting Up Your Email 
Getting started with our Premium Business Email is easy! See how to get started here:
Migrating Your Data?
If you're coming to us from another web host, it's time to start migrating your old email into the new Premium Business Email client. We have an easy-to-use self-migration tool available for you. 
Just follow the easy instructions in our article here: Using the Self-Service Email Migration Tool for Premium Business Email and Hosted Exchange. 
If you'd prefer to self-migrate using IMAP to IMAP, you can follow those instructions here: Using an Email Client to Migrate Email Data (IMAP to IMAP).
Need Help? 
If you have any questions about your Premium Business Email, our Liquid Web Support team is ready to help you 855-348-9060 (+1-210-276-2245) or via email at heretohelp@liquidweb.com.  24x7x365. 
You are also welcome to access Liquid Web's Help Center to find FAQ's, How-To's and resources to help you manage your email.