How can I convey my Ideas & Suggestions to the Nexcess Team?
Would you like to leave us feedback about how we can improve our products and services so that we can make more informed development decisions? The feedback section in your customer Portal -- powered by canny.io -- allows you to submit ideas and suggestions directly to our development team. It also allows you to see ideas submitted by other users and voice your opinion toward their implementation.
What you need...
Your Client Portal login credentials. If you cannot locate them, click Forgot Password? on the login page.
Step 1: Go to https://my.nexcess.net/feedback/ideas/
You'll be asked to sign-in.

After signing-in, you'll see a User Menu at the top right hand side of the Nexcess portal.
Log into portal > User Menu > Feedback

Step 2: Suggest an Idea
Tell us what's on your mind starting with a title and a brief description about it
Add a title

Provide details about your suggestion

Add a Screenshot (optional)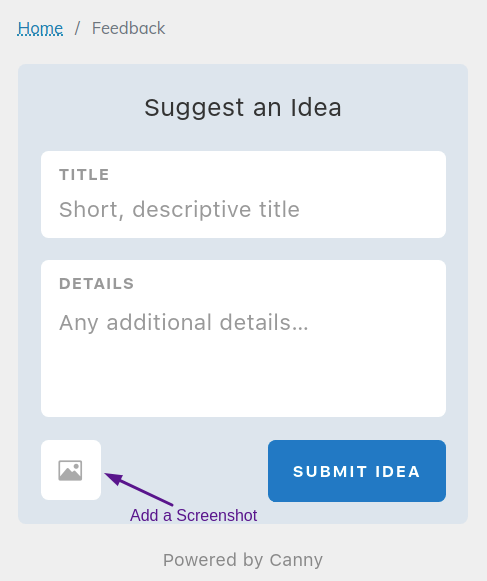 Submit Idea
On the feedback page, you can also view, upvote, and comment on ideas submitted by other users.
How to View and Upvote:
Just beside the feedback box, you can find posts added by others. You may also upvote a post to support an idea submitted by another user.

How to comment on another user's idea/post:
Click on the post and add your comments in the box as shown below.