Weglot is one of the leading WordPress multilingual plugins available and makes adding multiple languages to your site simple and fast.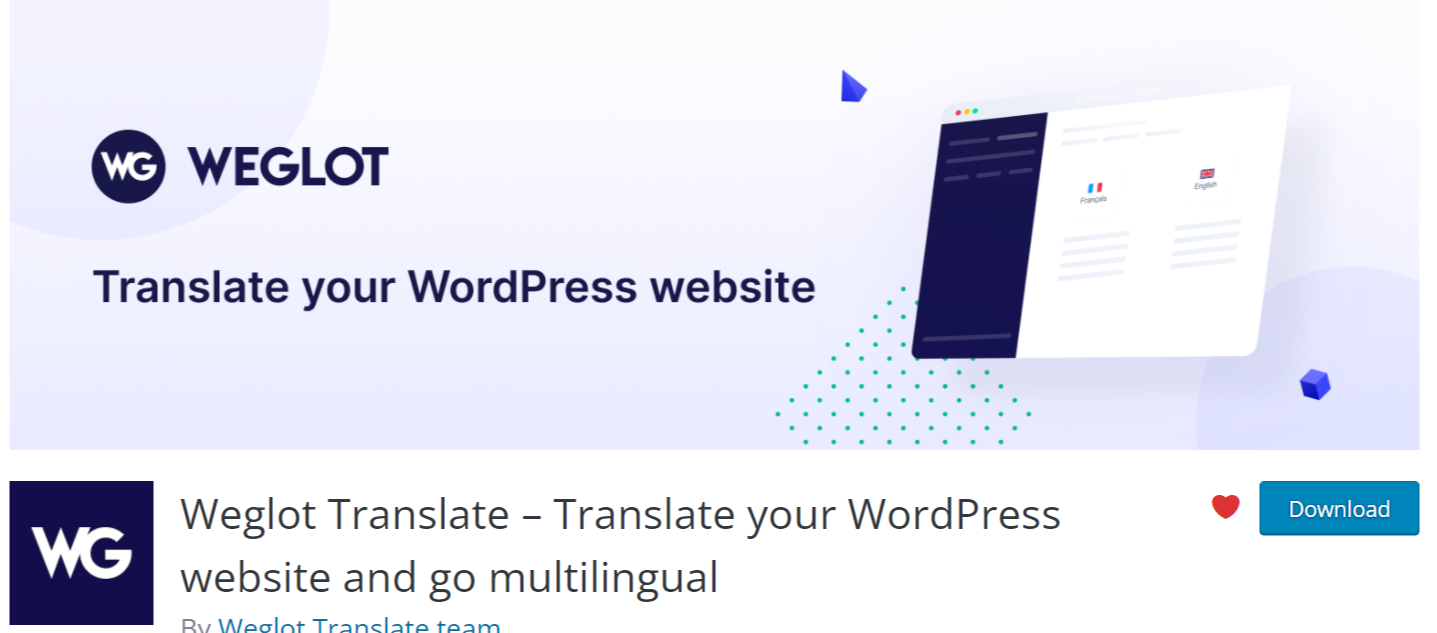 With Weglot's translation plugin you can have a multilingual WordPress website up and running instantly. In just 5 minutes, install the Weglot plugin on your site and get a multilingual website, without the need for a developer. With an automatically added front-end language switcher, your website visitors can switch between their language of choice. 
Weglot works by detecting, translating, and displaying 100% of the content of your WordPress website, giving you a layer of machine translation to use as you choose. Keep your website 100% machine translated, or make use of Weglot's translation editing features available in your Weglot Dashboard. Here you can make manual edits, add teammates, or even order professional translators. 
What's more, Weglot also incorporates multilingual SEO within its plugin - a key part of getting more visitors from international audiences. With it, you'll get language-specific subdirectories, translated metadata, and automatically added hreflang tags.  
How to install the Weglot translation plugin on your WordPress website 
Step 1:
 Install, and active the Weglot translate plugin
If you are using Managed WordPress or Managed WooCommerce then you can easily install and activate the Weglot plugin using the Nexcess installer in wp-admin on your site.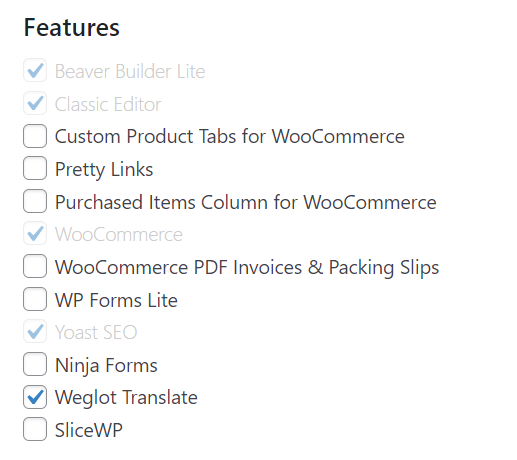 The plugin can also be installed in your WordPress Dashboard, head to the 'Plugins' tab and 'Add New'. Using the search bar type Weglot. We'll be the first option that comes up, simply click 'Install Now' and then 'Activate'. 

You'll now see a Weglot tab has appeared in your WordPress Dashboard. Click on the tab to finalize translating your website. 
Step 2: Create a Weglot account 

To finalize the process you'll need to create a Weglot account. This is where you'll manage all your translations. Once you've signed up, you'll get a unique API key to paste into the Weglot tab in the WordPress admin.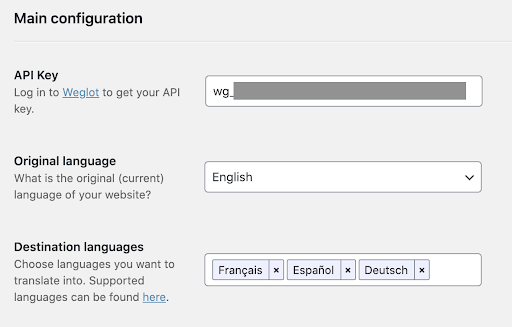 Next, add the original language of your website, and then in the third box, add the languages you want to translate your WordPress website into.  
Choose from 100+ or create a custom language. Finally, make sure you click 'Save Changes'.  
Step 3: Your WordPress website is now multilingual!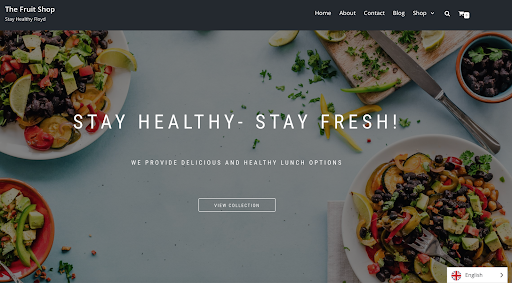 Your multilingual WordPress website has now been translated. If you navigate to your WordPress website you'll see a front-end language switcher has been added and when you switch between languages, your website will automatically translate. 
Easily edit your translations through your Weglot Dashboard to set your translation quality and get access to numerous translation features, including in-context editing. 
Try Weglot for free for 10 days. For 24-hour assistance any day of the year, contact our support team by email or through your Client Portal.