HubSpot is an all-in-one CRM and marketing platform that adds a ton of value for WordPress users in their free plugin. 
With HubSpot's WordPress plugin, you can add live chat, chatbots, and forms to your pages to better capture leads on your website. Automatically sync those leads to the HubSpot CRM & easily manage your contacts, segment them into lists, and see every interaction they've had with your website (page views, live chat conversations, form submissions, etc). 
Follow up with email marketing campaigns and see analytics on your performance, all from within the familiarity of your WordPress dashboard. 
Nexcess has partnered with HubSpot to make getting started a breeze. Here is the step-by-step guide on how to get started with HubSpot:
Step 1: Install and activate the HubSpot plugin
In order to use HubSpot on your store, you will need to activate the plugin in wp-admin. 
In wp-admin, on the plugins screen, search for HubSpot. We have pre-installed the plugin, you will need to activate it: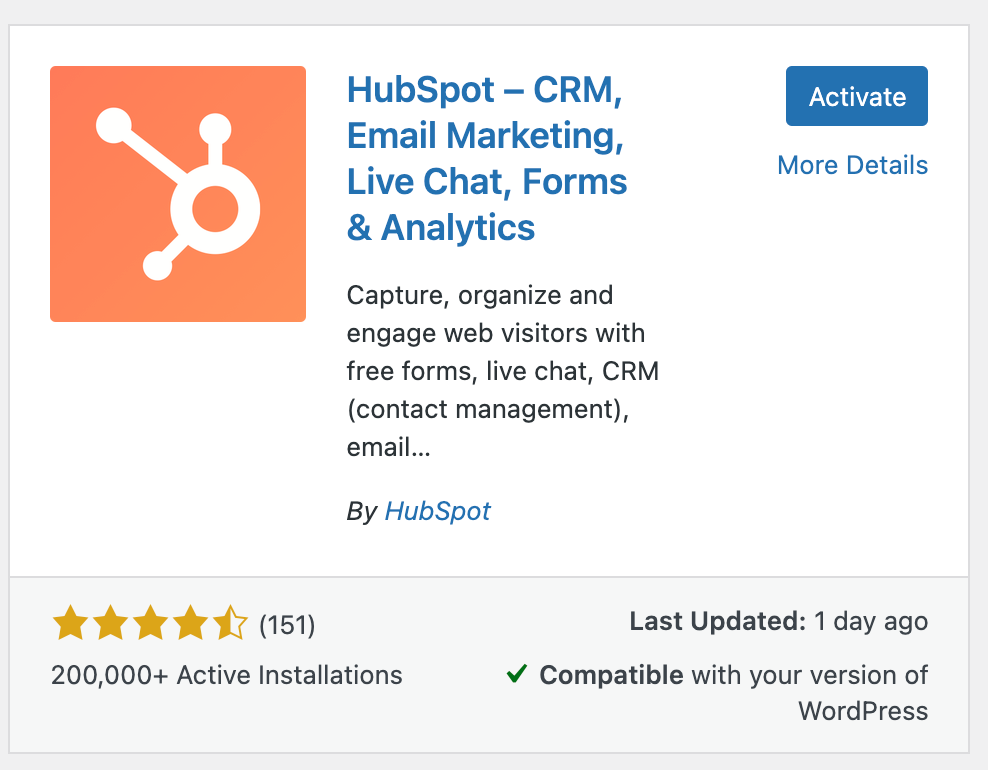 Step 2: If necessary, expand your menu
If you're using certain Nexcess products, like Store Builder, you may not see the HubSpot plugin in the sidebar. Click Show Full Menu to see a sidebar with HubSpot included:

Step 3: Create your free HubSpot account or log into your existing account
Once you've activated the plugin, inside the HubSpot plugin, you'll be prompted to create a free HubSpot account or log into your existing account.
If creating a new account, you can signup with Google or with your email address. The plugin will walk you through confirming your email address and creating a new HubSpot account: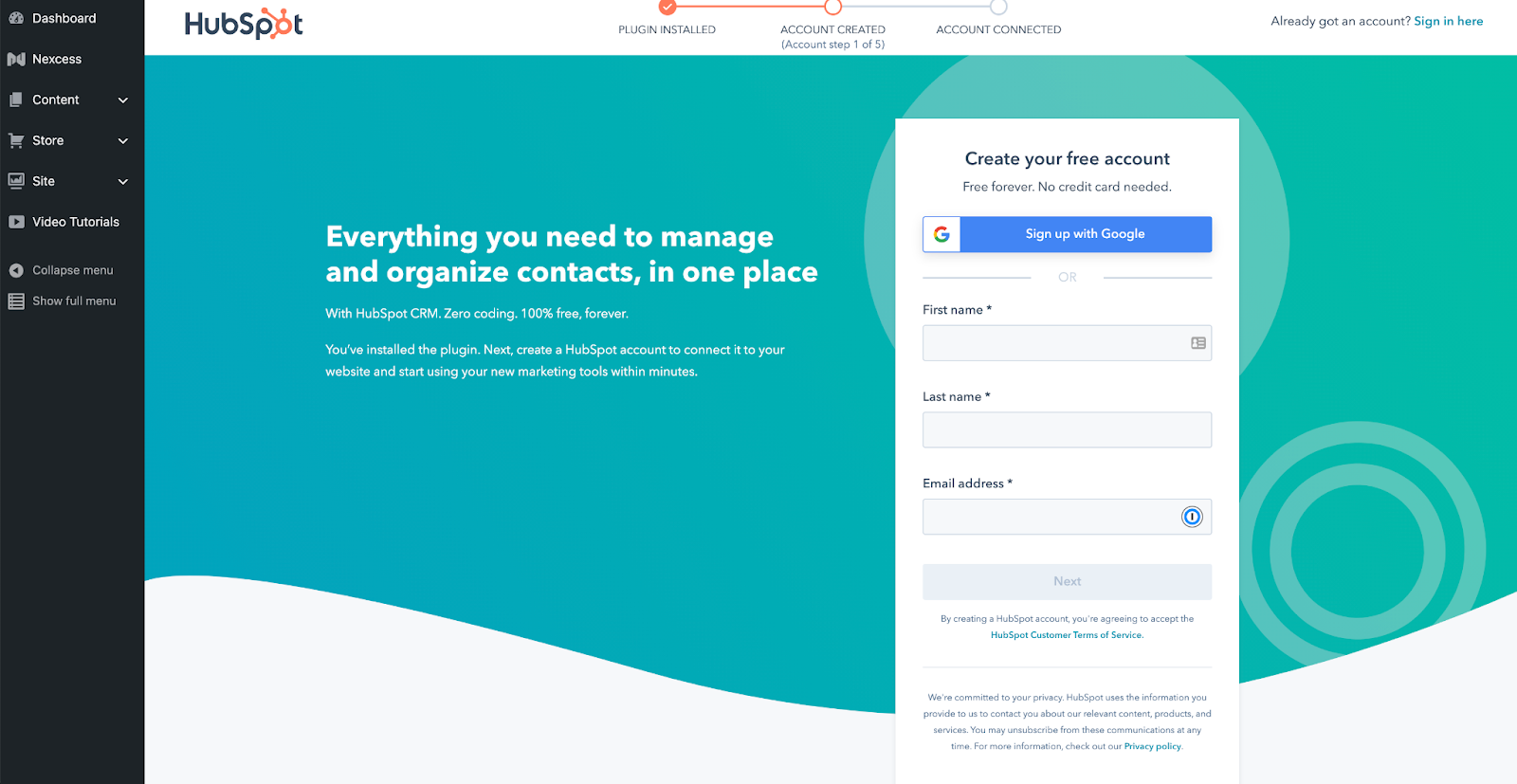 Step 4: Connect your WordPress website and HubSpot
After logging in or creating an account, you'll need to confirm that you want to connect your WordPress website and HubSpot. 
Click the connect website button like in the image below: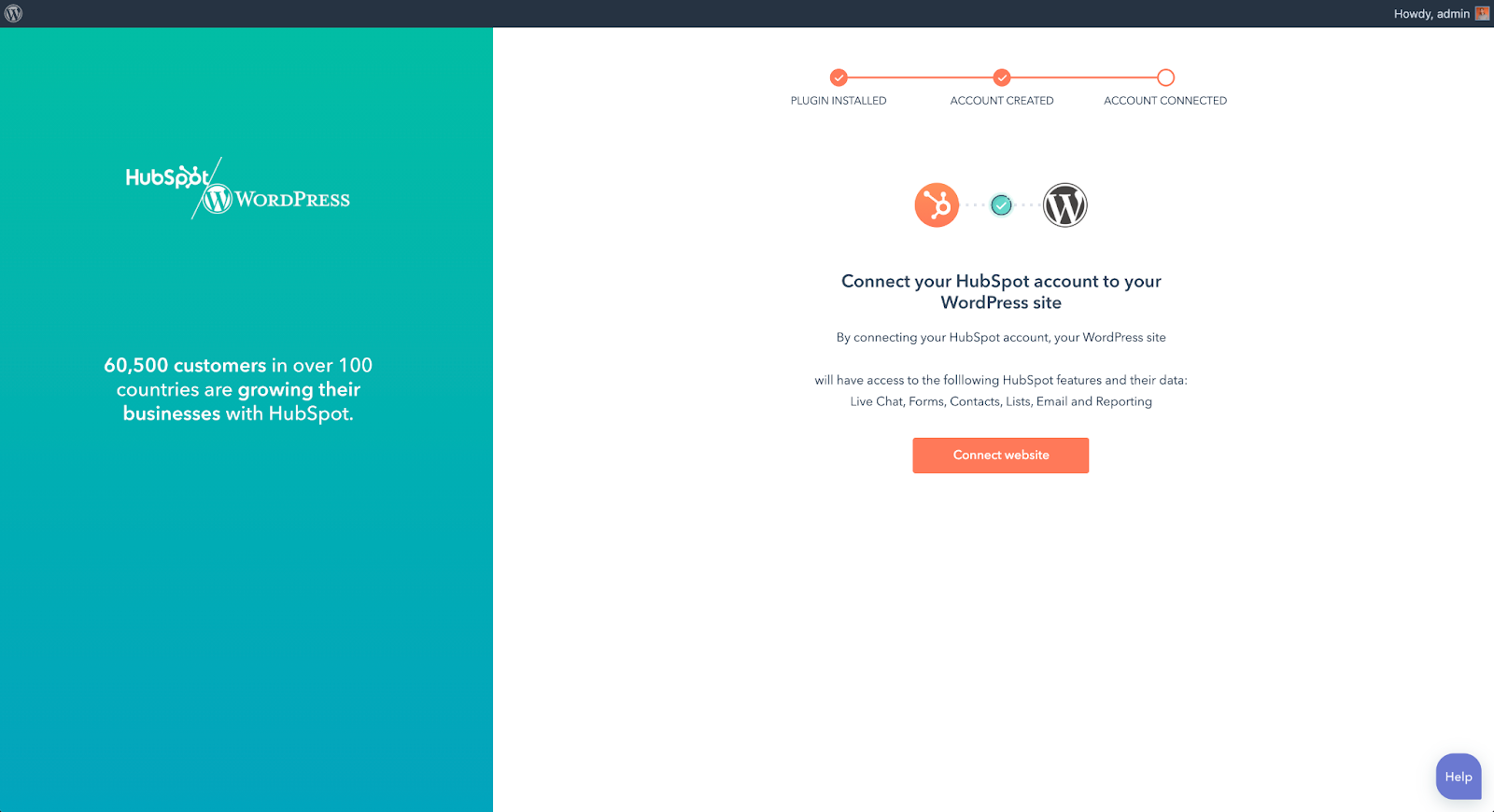 Step 5: Explore the User Guide tab to get started with HubSpot
Once you've connected your website, you're ready to get started with the plugin. 
Explore the user guide to get an overview of HubSpot's various free features in the plugin — live chat, forms, contacts, lists, email, and reporting.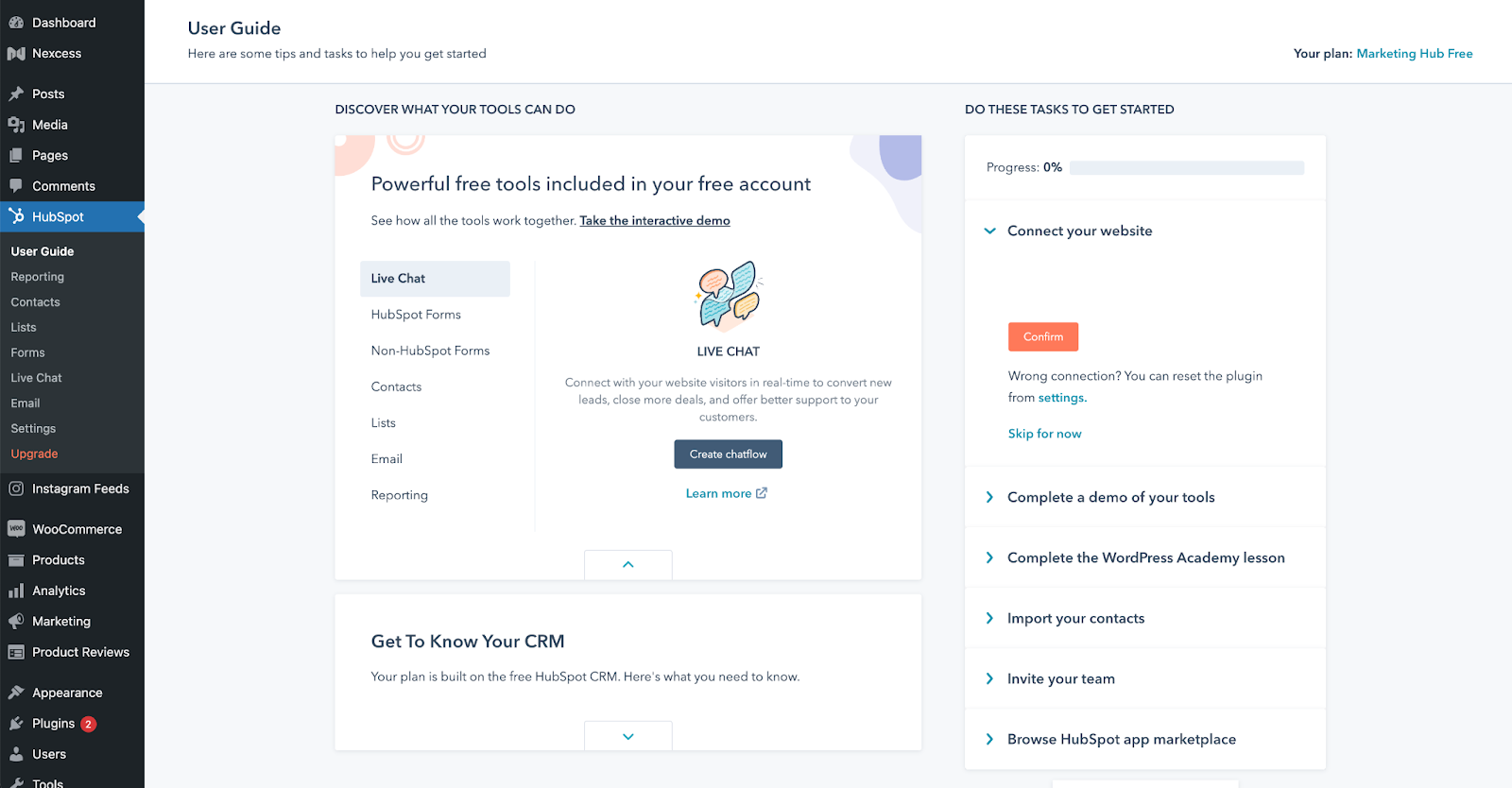 If it's your first time using HubSpot, you may also want to follow the get started tasks on the right hand column of your HubSpot dashboard or go through the Get To Know Your CRM section.
And that's it! You're up & running with a powerful CRM that will help you grow your business better.
Are you a WooCommerce site owner? You also may be interested in the HubSpot for WooCommerce plugin. Easily connect your WooCommerce store data into the HubSpot CRM. 

For 24-hour assistance any day of the year, contact our support team by email or through your Client Portal.