Outdated plugins can be one of the most common causes of sites being infected with malware which is why it is worth making sure that plugins being used on your site are being kept updated.
Manually Updating Plugins in wp-admin
You will notice plugins which out are updated on your site in the plugin list screen in your WordPress dashboard.
Plugins > Updates Available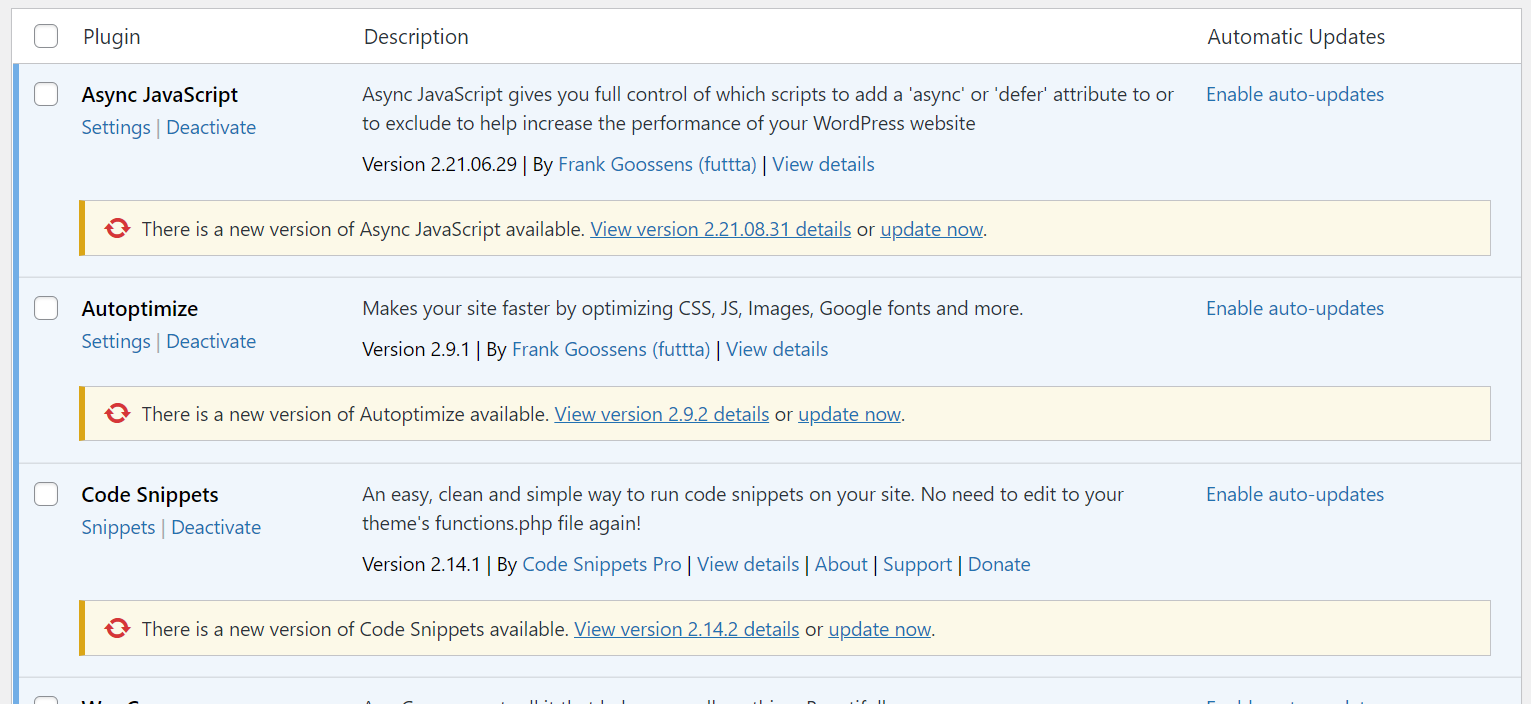 To update the plugin click on the update now section and then the plugin will be updated all directly within wp-admin.

How to keep plugins updated using the auto-updates feature
It is recommended to keep your active plugins updated on your site using the auto-update feature that is included in WordPress core.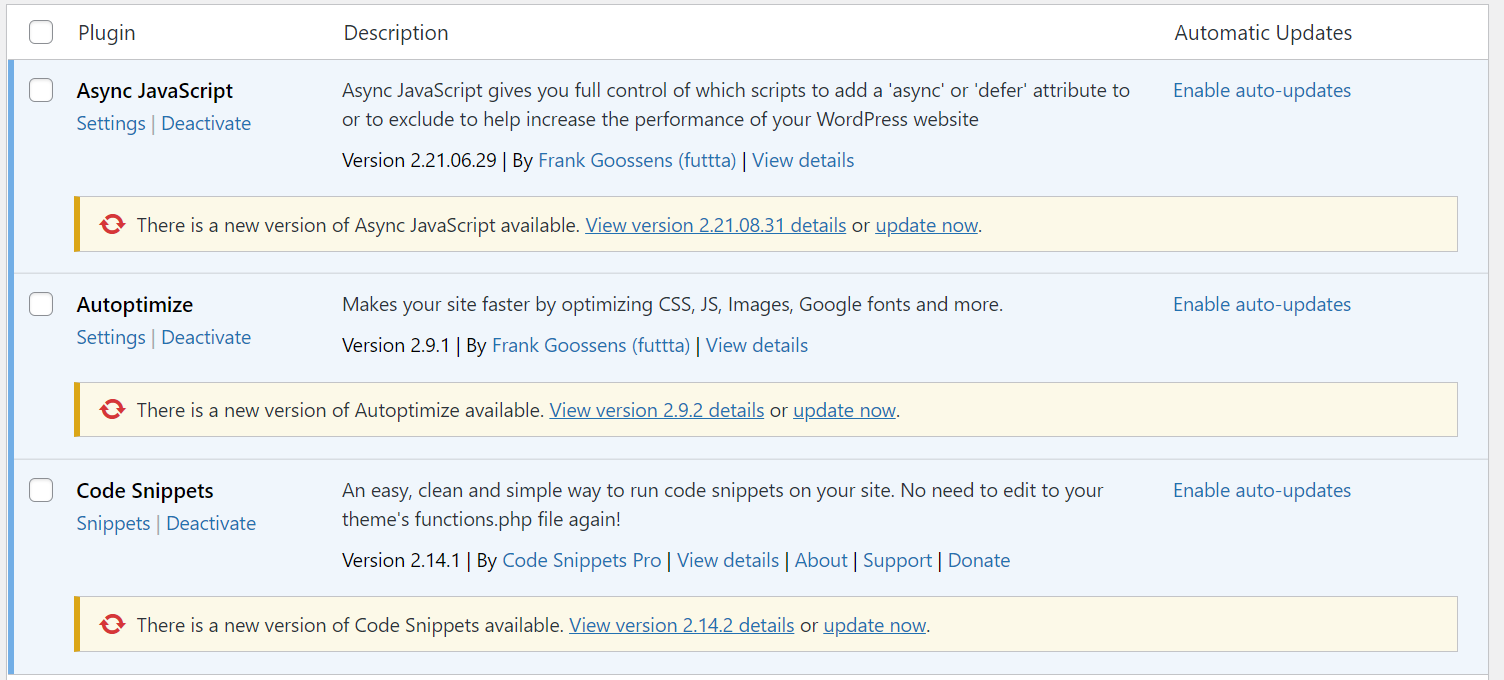 To set those plugins to be automatically updated click on the Enable auto-updates section.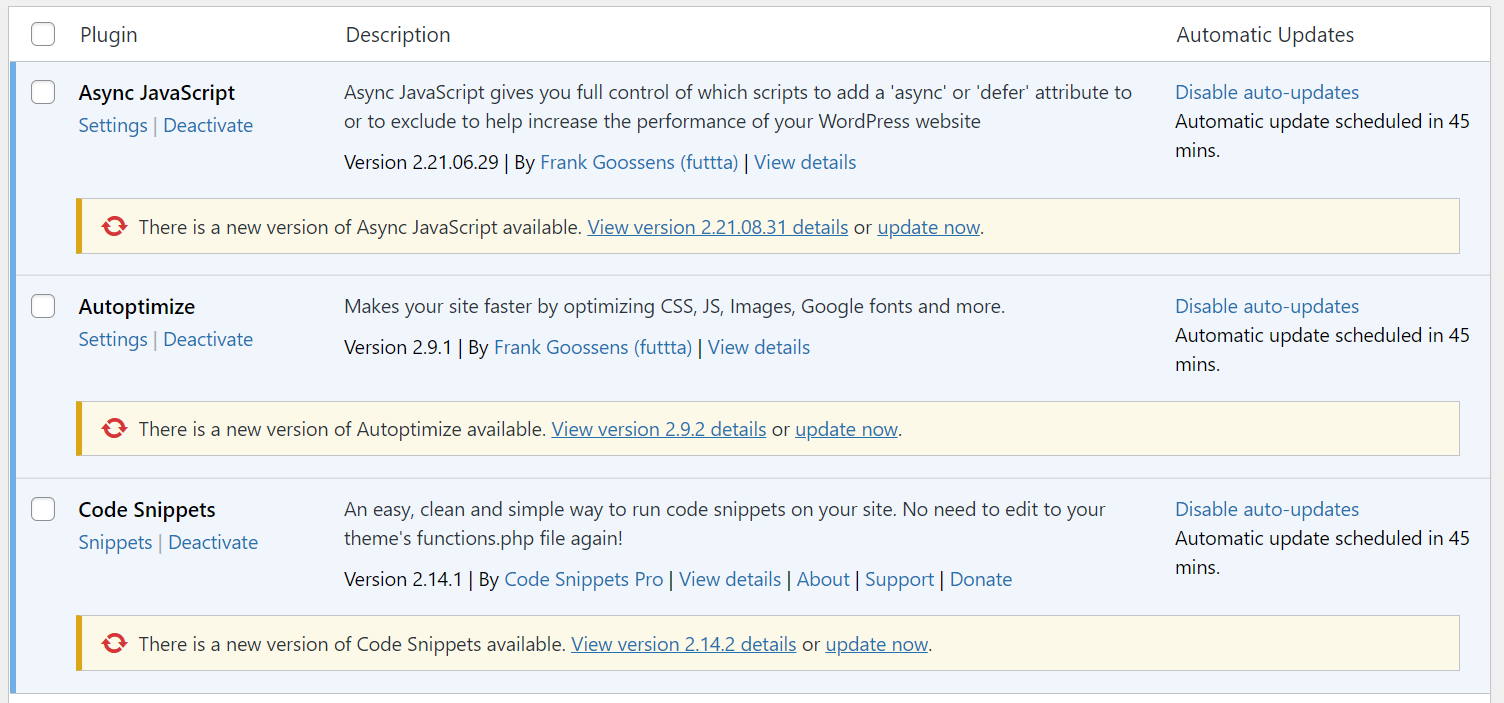 Updating plugins using Solid Central
In order to be able to use Solid Central will need to have connected your site to the Solid Central dashboard. Plugins with updates will show in the Updates section of the Solid Central dashboard.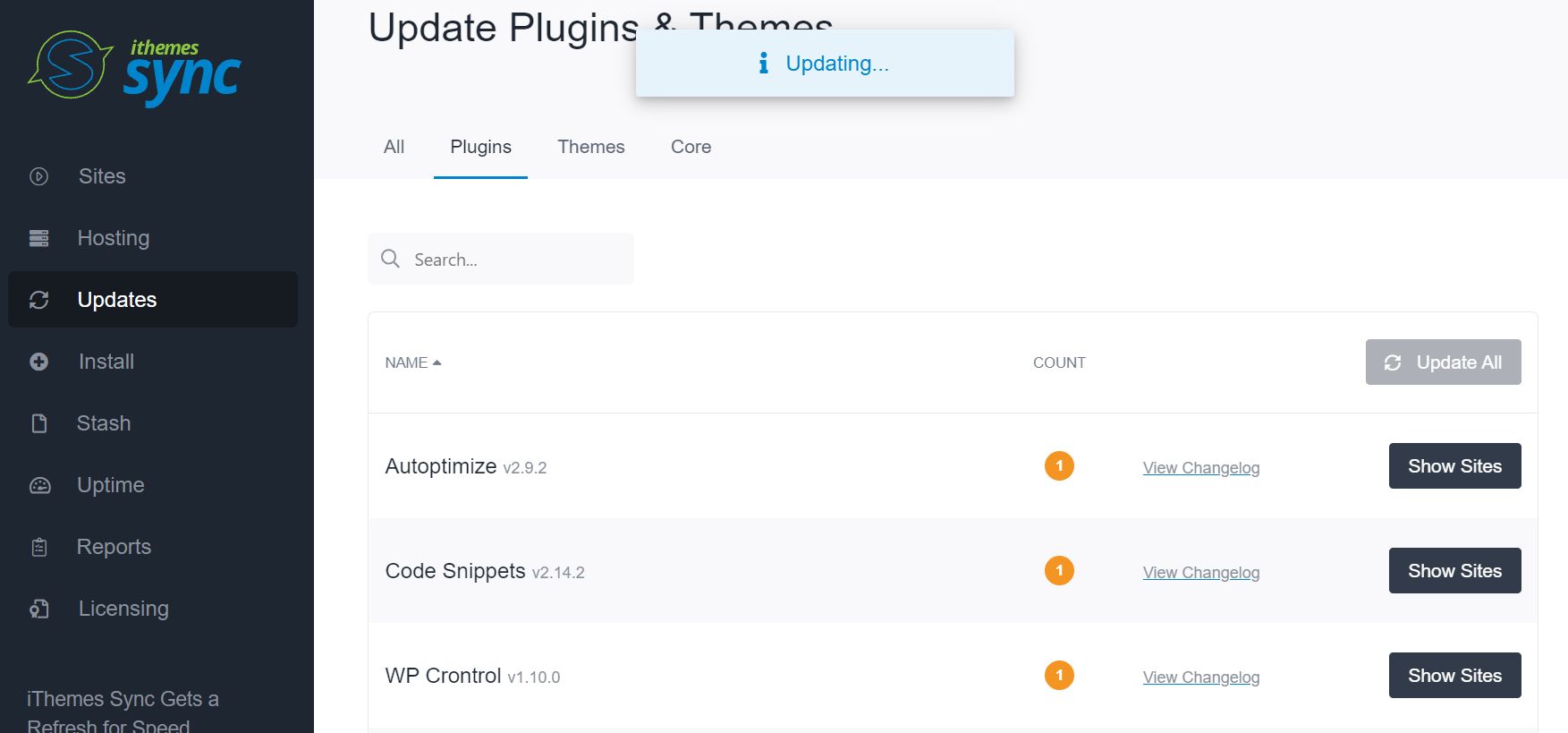 Click on the Update All button to update all of the plugins with updates.

Updating plugins using the option in wp-admin which is the WordPress dashboard, using the auto-update feature in WordPress core, or using Solid Central if you want to manage multiple sites using one dashboard are all very easy ways to make sure the plugins on your site are updated.
For 24-hour assistance any day of the year, contact our support team by email or through your Client Portal.
Useful links
https://help.nexcess.net/74095-wordpress/setting-up-a-staging-site-in-managed-wordpress-and-managed-woocommerce-hosting
https://help.nexcess.net/74095-wordpress/how-to-enable-auto-updates-for-plugins-and-themes
https://wpastra.com/docs/update-plugin-manually-wordpress-backend/