Nexcess already updates your plugins for you with a visual compare feature to ensure updates are successful. WordPress 5.5 includes a new feature to be able to automatically update plugins and themes. The auto-updates feature for plugins & themes needs to be manually opted-in.
We recommend you use our feature with the visual compare feature but if you want to use the default feature follow these steps.
In order to be able to see the UI for the auto-updates in wp-admin you will need to disable visual compare in the portal of your site.
In the Environment tab of your sites portal, you will see the Plugin Upgrades button to enable or disable them.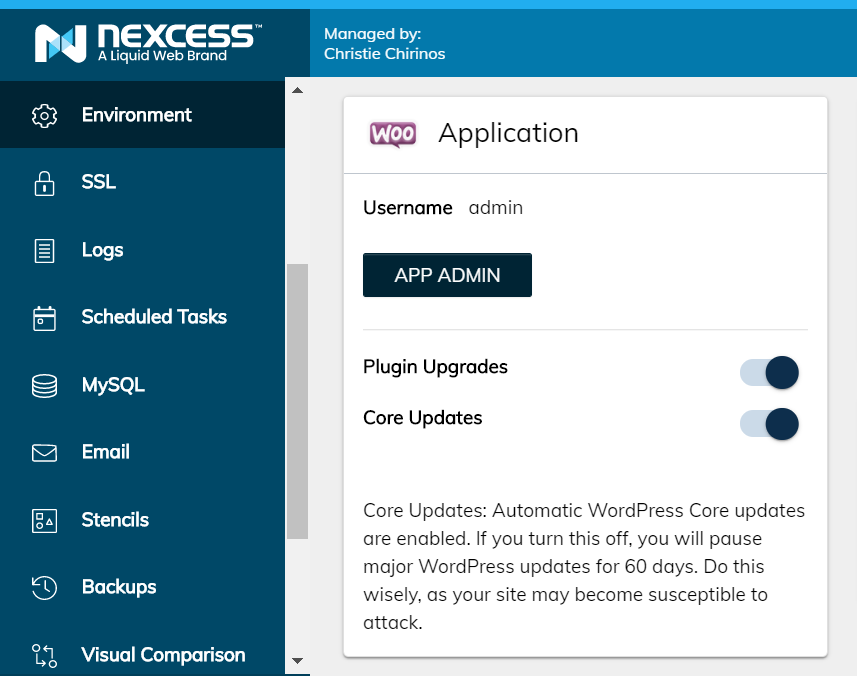 Click the slider button next to Plugin Upgrades on and change it to Plugin Upgrades off.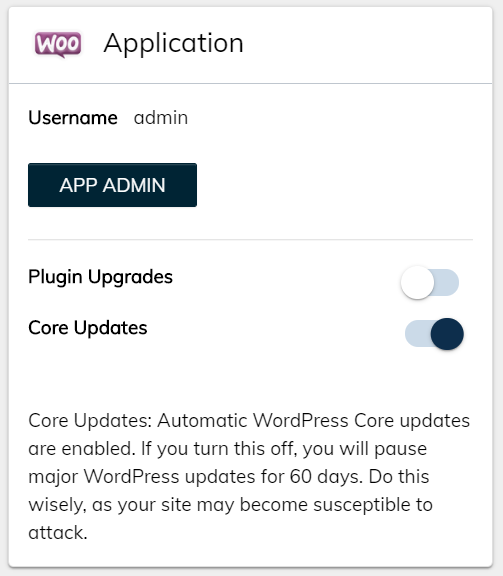 A pop-up will appear to confirm that plugin upgrades have been disabled. Once you disable the service, it will not automatically update plugins until you turn it back on unless you are using the auto-updates feature in WordPress 5.5.

When you log in on the plugin list in wp-admin you will notice an Auto-updates Disabled column.
Plugins > Installed Plugins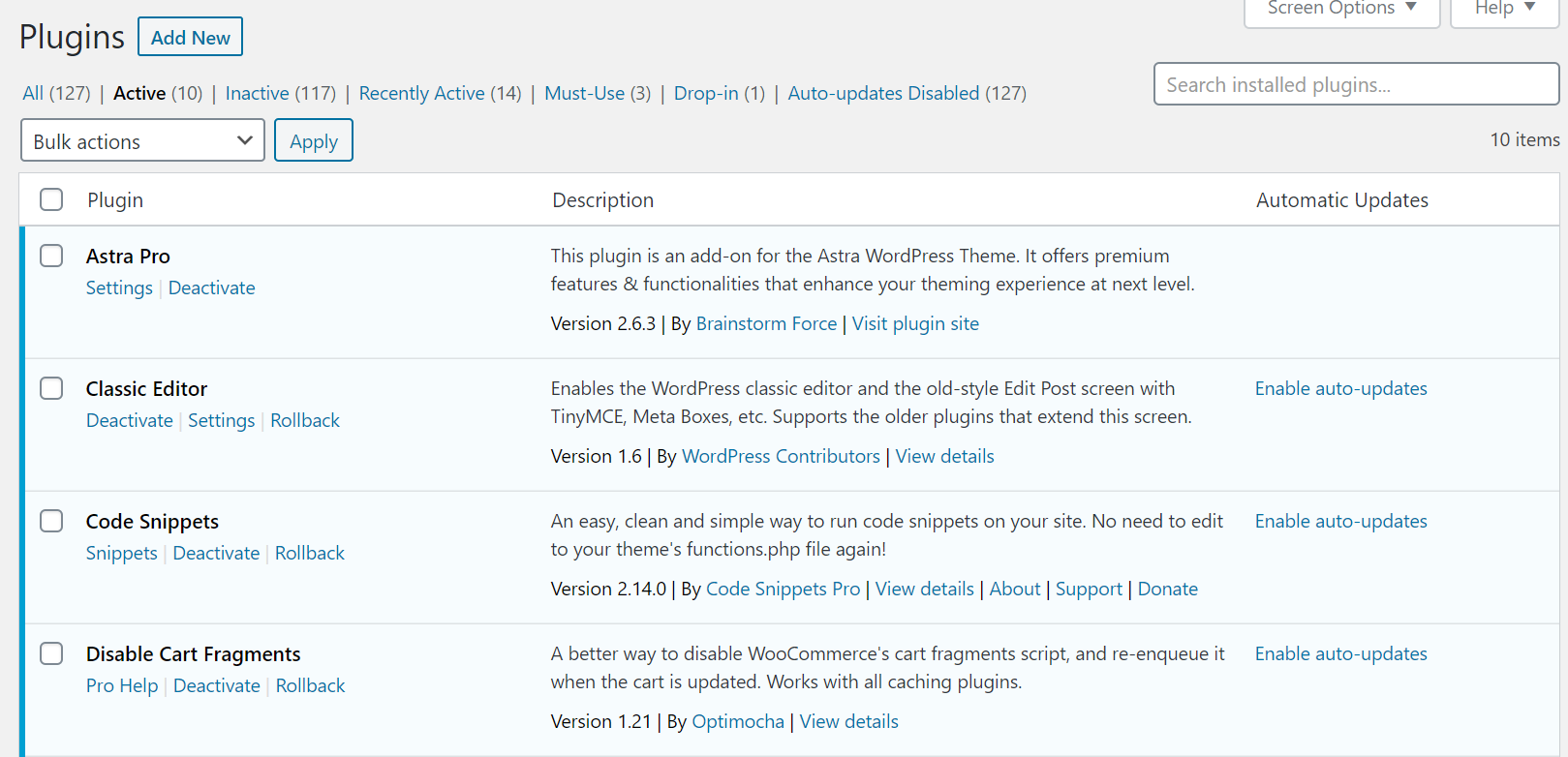 If you wanted to select all of your active plugins to auto-update then select all of those plugins then select the bulk action for Enable Auto-updates.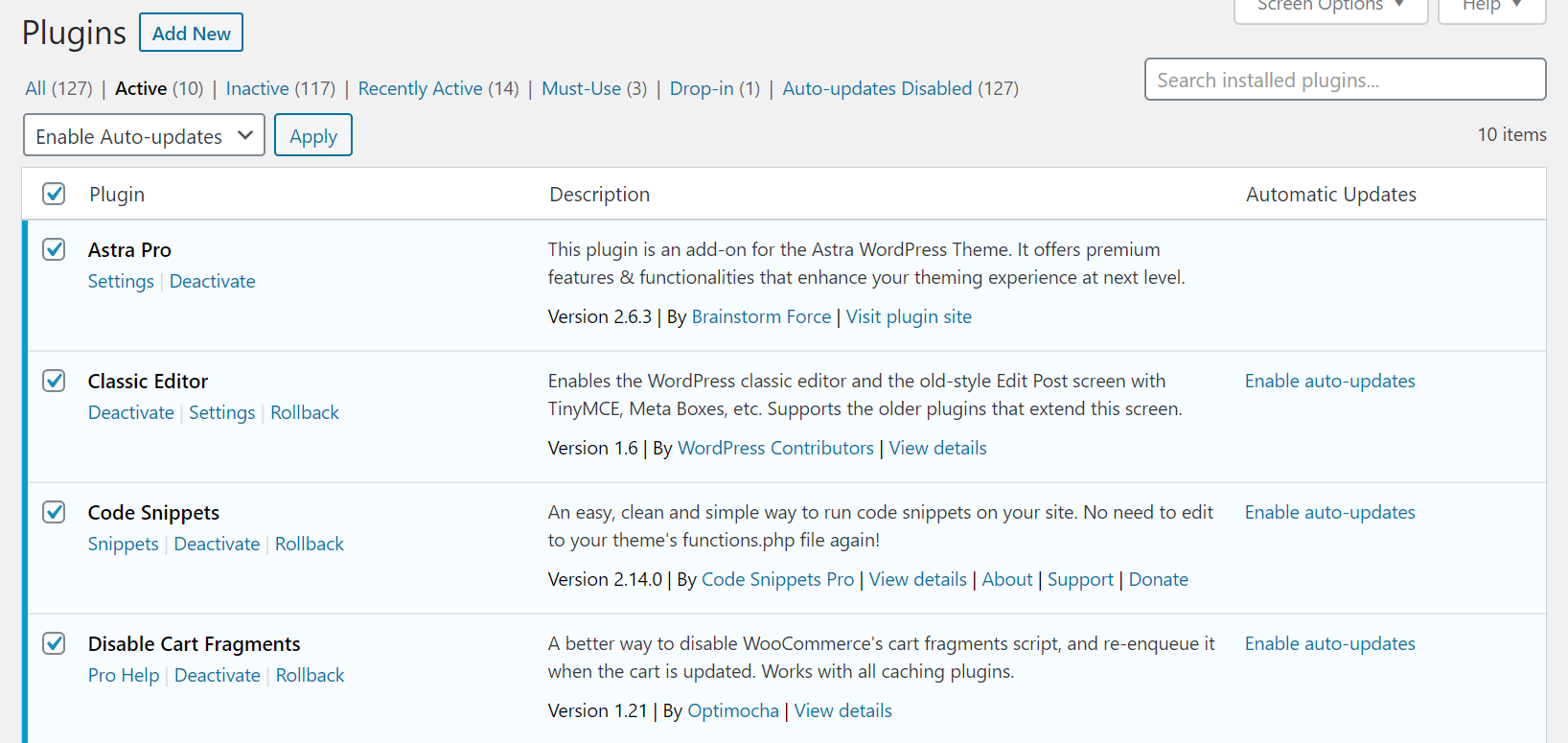 When you now look at the plugin list it will show an Auto-updated Enabled column.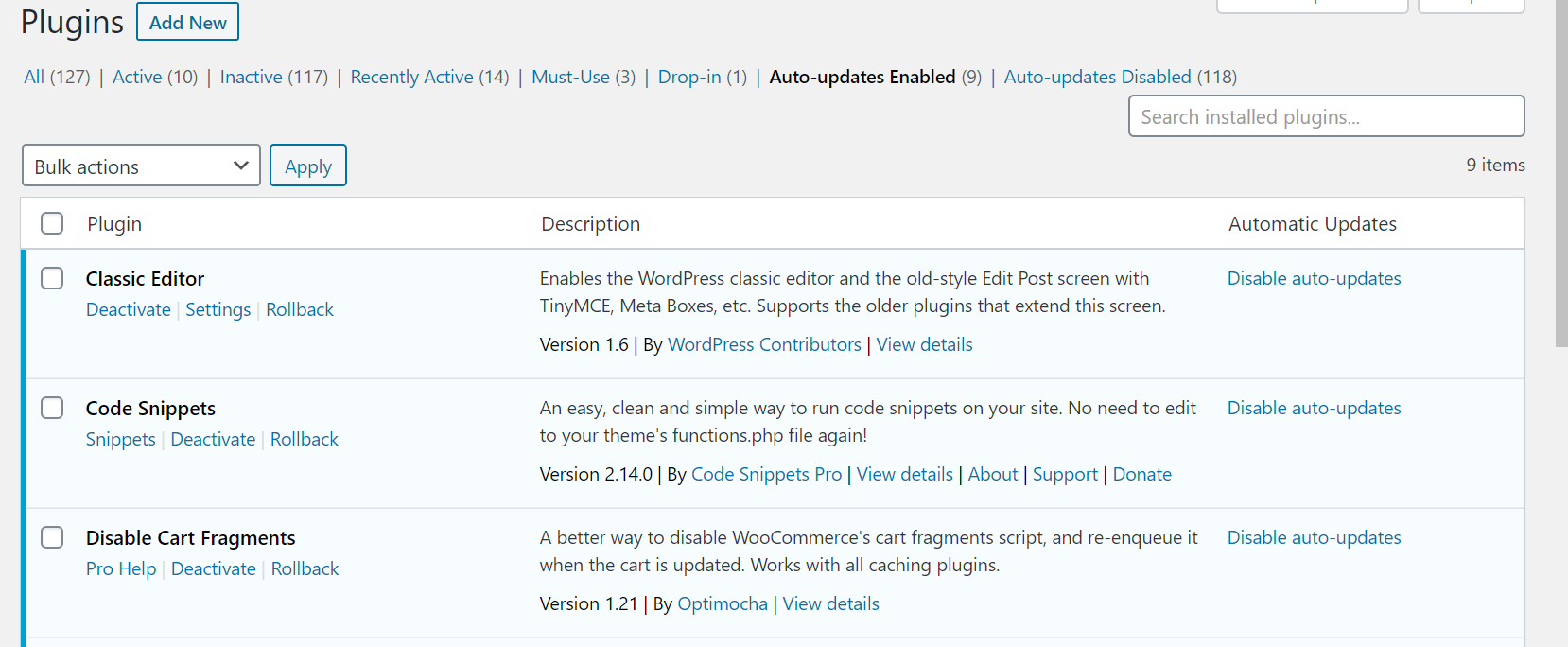 This means that the plugins with auto-updates enabled will be updated automatically if there is an update on WordPress.org every six hours.
If there are specific active plugins that you do not want to have automatically updated then you can select those not to be auto-updated.

You can use either the bulk actions or you can click on the Disable auto-updates button.

The plugin that you selected as not to update automatically will show that it is not enabled.

Themes that are on WordPress.org can also be set to auto-update as well in wp-admin go to;
Appearance > Themes
Then select the theme you want to have automatically updated.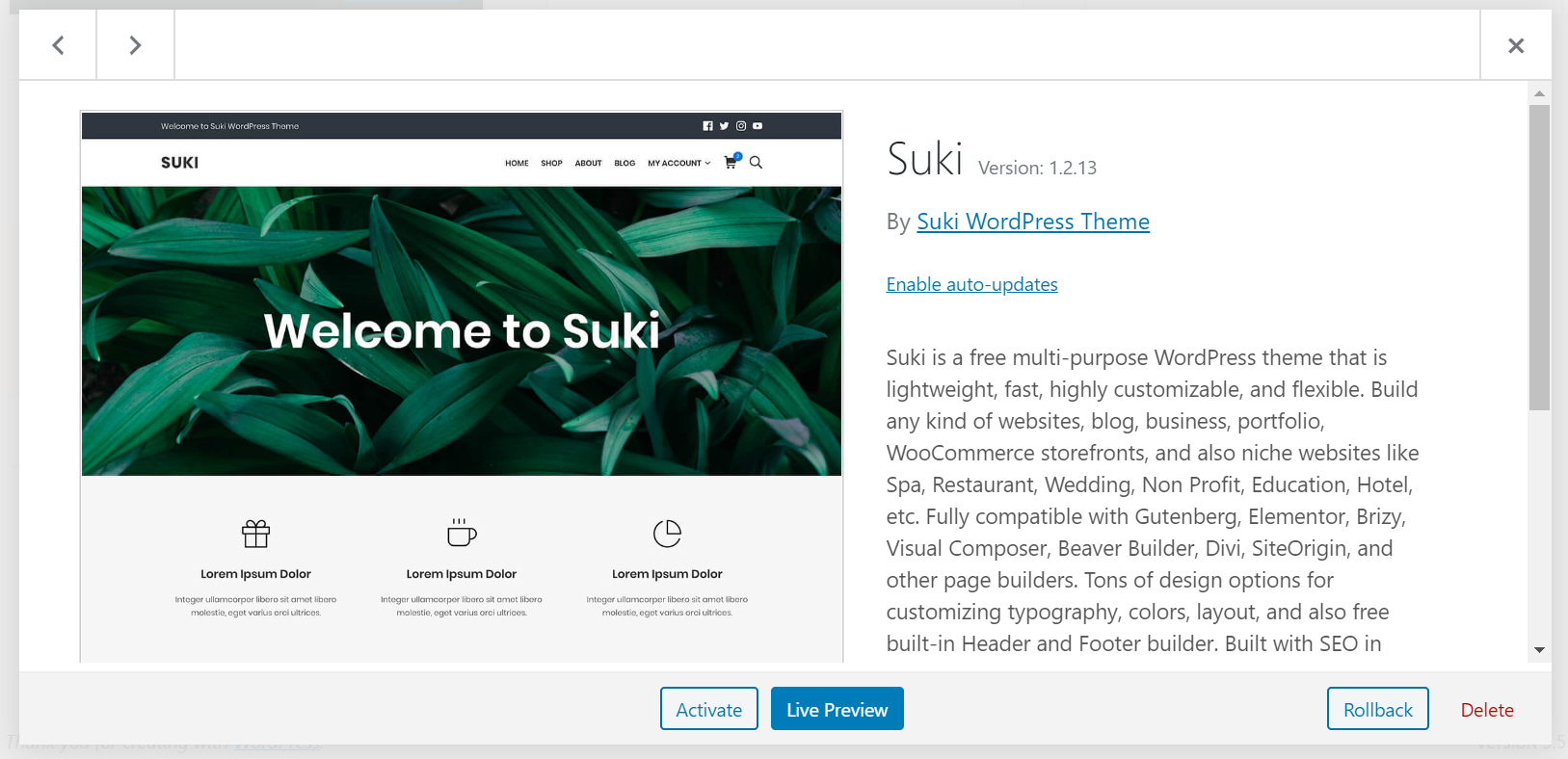 Click on the Enable auto-updates button.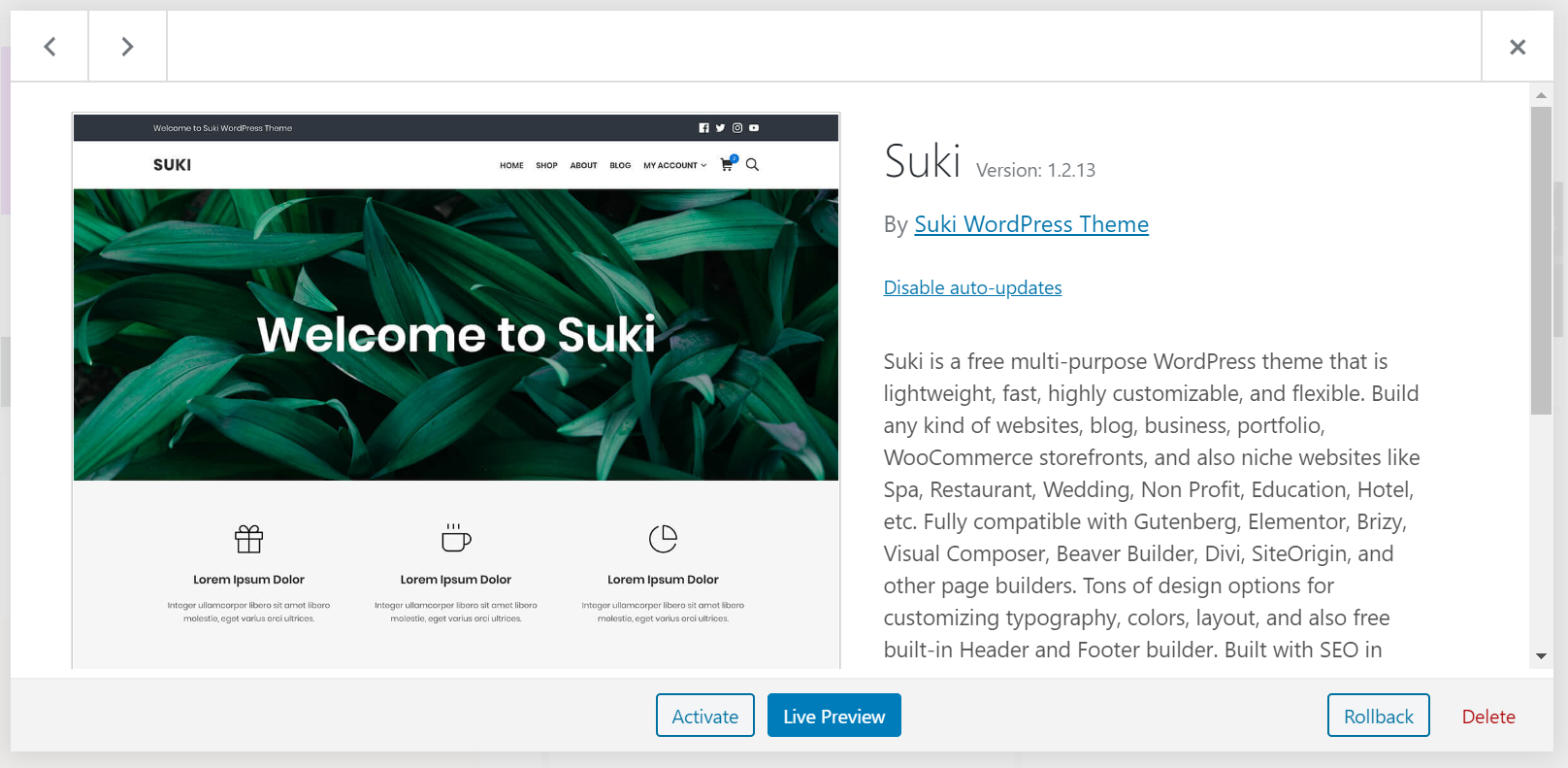 The auto-updates feature introduced in WordPress 5.5 is very easy and supports plugins and themes that are on WordPress.org. It makes it simple to keep your site updated.
For 24-hour assistance any day of the year, contact our support team by email or through your Client Portal.
Useful Links
https://make.wordpress.org/core/2020/07/15/controlling-plugin-and-theme-auto-updates-ui-in-wordpress-5-5/