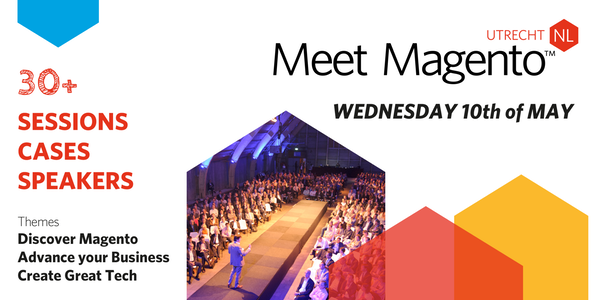 For a second year in a row, Nexcess will be Platinum sponsor of Meet Magento NL! Even better, several of our Magento hosting experts will also be speaking at the event and interacting with members of the eCommerce community.
One of our favorite parts of actively working with the Magento eCommerce community is meeting merchants, developers, and other Magento service providers. As one of the biggest and most vibrant community gatherings in Europe, Meet Magento Netherlands gives us the opportunity to hear about all the incredible projects being worked on across the continent.
On May 10, Meet Magento NL begins at a new venue in DeFabrique Industriële, in Utrecht. We're excited for the new venue – Utrecht itself is a leading center of European commerce and will showcase how the industrial and digital worlds unite with the Magento community. We're also planning to dive into the city's long history and check its breathtaking landscape of canals and townhouses.
Meet Magento is about helping people connect and mine one another's expertise. The conference includes talks on topics like eCommerce security, content marketing, development, and the app economy, among others.
Our own community developer Miguel Balparda will participate at this event for the first time. Miguel will present Making your life easier with the Magento 2 CLI, as well as field any and all questions from other Magento devotees. Returning for his second consecutive year, Jerry Eadeh, Vice-president of Channel Sales, will demonstrate some the latest Nexcess Cloud technology.
As always, our team will be stoked to talk to MMNL attendees about how our performance-optimized Magento hosting platform can help eCommerce merchants build fast, secure stores.
Interested? We're offering a 20% discount to Meet Magento Netherlands! Use coupon code NEXCESSMM17NL.