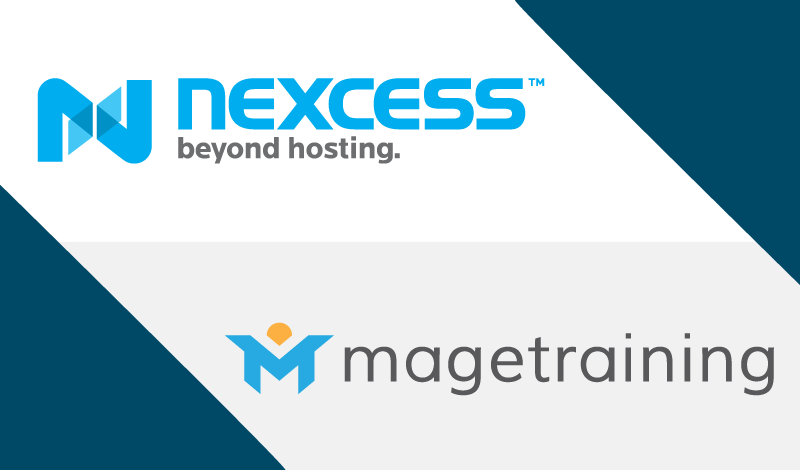 We're happy to announce that we're bringing MageTraining's incredible Magento 2 Admin Boot Camp to our Southfield, Michigan headquarters. The three-day Boot Camp covers all aspects of Magento administration and aims to give Magento hosting clients the skills they need to confidently manage their eCommerce store.
The Boot Camp, which is co-sponsored by Magento development agency Human Element, will take place between August 22–24. Courses run from 9:30 AM to 4:30 PM on each of the three days.
If that sounds good to you, be sure to buy your ticket immediately. We're offering a client discount code, which gives early birds who buy before August 11 a 35% discount.
To benefit from the discount, enter the discount code "Nexcess" when you check out.
Nexcess clients will get a smaller discount if they order after the early bird offer expires, but places are limited and we expect the tickets to sell out quickly.
MageTraining's Boot Camps are designed to give Magento users the skills they need to manage an eCommerce store without making constant calls to a Magento developer or service provider. You'll learn about the Magento catalogue, product creation, attribute sets, order processing, system configuration, the Magento marketplace, Magento's in-built marketing and sales tools, and much more.
You can see a full breakdown of classes on the Magento 2 eCommerce Manager Boot Camp registration page.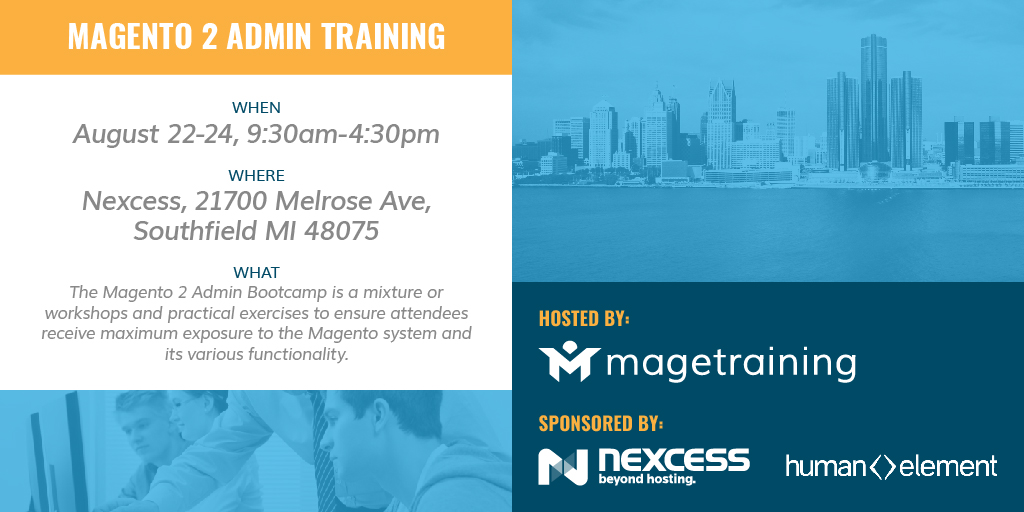 The MageTraining Boot Camp is the perfect opportunity for merchants, administrators, and eCommerce managers to level-up their skills with an experienced instructor. Matt Harrington, who will lead the course, is a Magento Certified Solution Specialist and US operations co-ordinator for MageTraining. He has many years of practical experience managing sales and promotions for Magento retail businesses and as a project manager for a Magento-focused web development agency.
Matt will oversee a mixture of workshops and practical exercises with Magento demo stores, ensuring that attendees leave with practical skills they can apply to their retail business immediately.
It should be noted that you don't need any development experience to take advantage of this opportunity, but some knowledge of Magento is assumed. If you only have experience with Magento 1, this is a great opportunity to transition your knowledge to Magento 2. Courses will cover the differences between Magento 1 and Magento 2, discussing what's different and what's new in Magento 2.
he Boot Camp will focus on Magento Community Edition, but much of the knowledge is easily transferable to a Magento Enterprise Edition store.