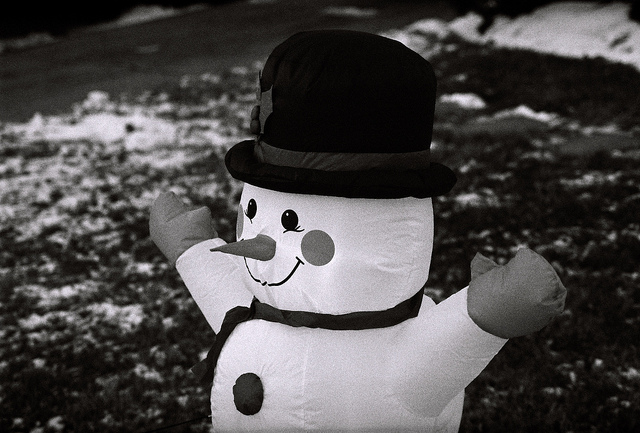 Christmas is on the way, and that means sites all over the web will be cutesifying themselves in an attempt to catch some of the season's goodwill. To be honest, I have mixed feelings about the sledging Santas and falling snow that is soon going to adorn my favorite sites.
On the one hand, for about five minutes it's adorable; on the other hand, it quickly gets old and excessive "Christmas spirit" ends up just getting in the way of what I want to do. But, I'm willing to bet that most of the visitors to your WordPress site won't be quite so Scrooge-like as I am, and many will appreciate just a touch of seasonal decoration.
To that end, I'm going to point you in the direction of the best Christmas-focused plugins available for sprinkling a bit of seasonal magic over our favorite content management system.
Let It Snow
A subtle snowfall can help warm the cockles of readers and shoppers everywhere, so long as it doesn't turn into a blizzard that obscures the site's content. There are almost as many snow plugins available for WordPress as presents in Santa's sleigh — I think it's one of those things that newbie developers do as a learning exercise — but there are a couple that stand out from the crowd.
Simply Snow — Install it, activate it, and you're good to go. This is a bare bones plugin without any options for those of you who feel compelled to accede to Christmas goodwill but don't want to spend any time playing with the velocity and quantity of the virtual snowflakes.

WP Super Snow(Pictured) — On the other hand, this plugin will let you tweak to your heart's content, everything including the number of flakes, their size, and their transparency can be configured. It's also possible to set the snow to appear only under certain conditions — e.g., on particular post and pages or not on mobile sites. If you like you can even design your own snowflake images to use instead of the defaults.

Xmas Lights — If you want to avoid the snow and go for something less likely to get between your readers and the content, this plugin adds a string of blinking festive lights to the top of your posts and pages.
Mark The Occasion
It's probably a bit late to get on board with this one, but keep it in mind for next year. The Advent Calendar plugin might actually be useful for encouraging engagement and traffic around the Christmas period. It allows WordPress users to schedule 24 pieces of content to be published on the relevant day and includes a shortcode that will display a calendar, each day of which is activated as the appropriate post is automatically published.
If you prefer a more subtle marking of the occasion, Christmas Countdown Clock allows WordPress users to implement an animated clock counting down the days to gift opening time.
Make Something Special
They say it's the thought that matters, and installing a standard plugin that will be used by hundreds of other sites doesn't involve much thought at all, so if you've got the design and coding chops, you may want to come up with something original. WP Scheduled Styles is a simple plugin that allows you to schedule additional CSS to be applied for a specified period.
Going overboard with the seasonal stylings can hurt your site and annoy your visitors, but a little touch of Christmas, subtly done, is an excellent way to enter into the spirit of the occasion.