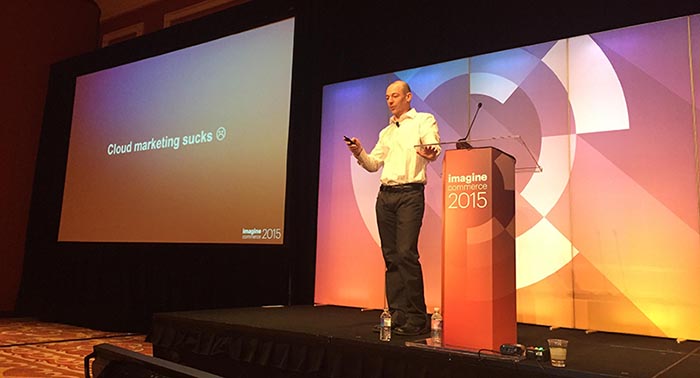 Another Magento Imagine has come and gone, but the excitement surrounding Magento 2 will last all year. We were honored to have the opportunity to once again be a presenting sponsor at the greatest eCommerce conference around. The entire Nexcess team was in esteemed company among so many talented and knowledgeable members of the Magento community in Las Vegas. It was amazing to catch up with all our friends and partners, both at our booth during the days and for a drink in the evenings. And the presentations. Top notch as usual. And we're not just saying that because we had a few opportunities to get on stage 🙂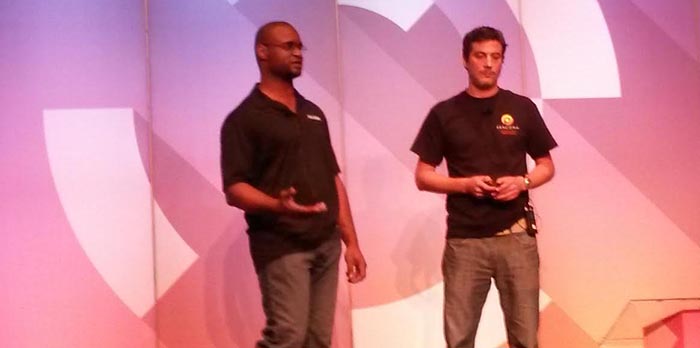 They say "what happens in Vegas, stays in Vegas," but that doesn't really apply to relevant industry knowledge that would be helpful to the community at large. So knowing that not everyone was able to make it to Vegas for Imagine Commerce, or you may have just missed us while you were at another awesome session, we've put slides from our talks online. First up is our CEO Chris Wells' breakout session: Leveraging the Cloud for eCommerce.

Additionally, Nexcess SysAdmin Eugene had the opportunity to present along with our friends at Percona. Here is their presentation: Aspirin For Your MySQL Headaches.

And we obviously can't forget to give a big thanks to Magento for putting on such an epic production. Until next year!