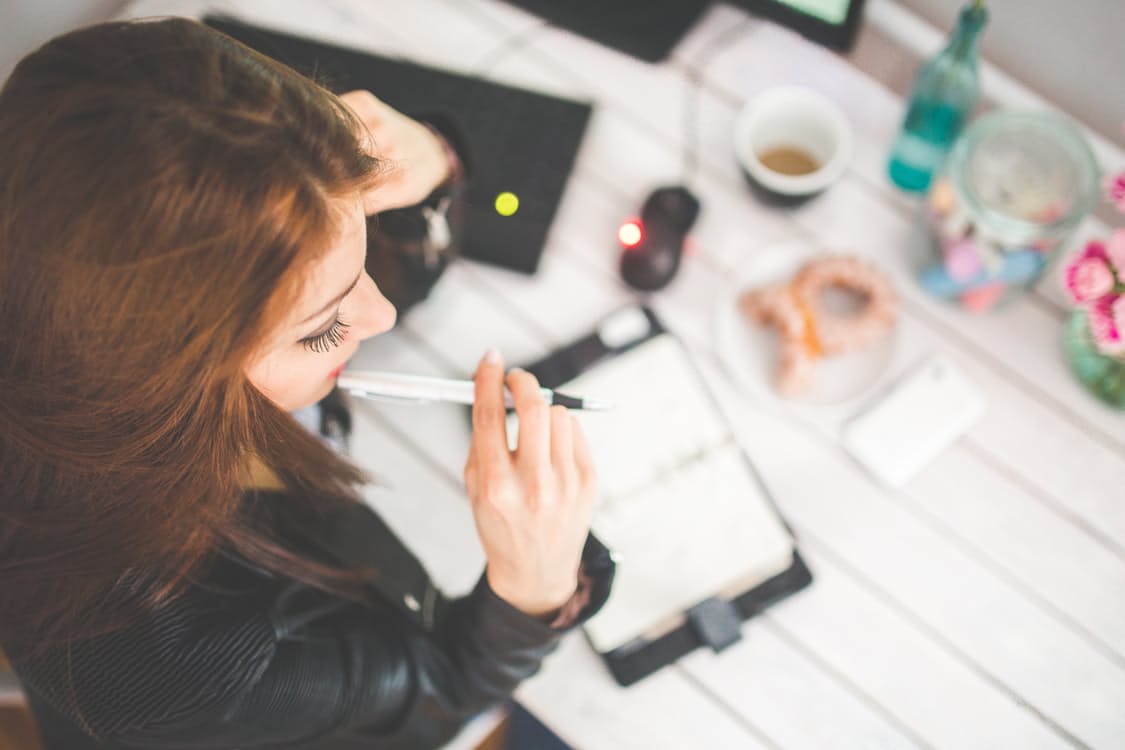 A popular blog can make a big difference to your bottom line. It will increase traffic to your site, and, if the content is targeted properly, much of that traffic will make a purchase or promote your business.
But business blogging is not as easy as it might seem. If you aren't careful, your business blog could prove more of a liability than a benefit.
It's all too easy to do and say the wrong thing if running a website and writing content isn't your forte. I've experienced hundreds of small business blogs in my capacity as a content marketer, and I've seen the same mistakes repeated over and over again.
Your Site Isn't Accessible
Millions of consumers rely on keyboard navigation or a screen reader. If your website makes life difficult for people with accessibility issues, it excludes them from accessing your business' services and content. That's bad for users and for the reputation of your business.
Some accessibility problems are easy to fix. A typical example I often see is poor contrast between text and background. Poor contrast ratios — light grey on white seems popular for some reason — make reading unpleasant for some and impossible for others.
If you aren't sure how to improve the accessibility of your site, the WP Tota11y plugin will analyze it and report any problems.
In an ideal world, WordPress themes would be designed with accessibility in mind, but many aren't. The WP Accessibility plugin will fix some — but not all — of the accessibility problems caused by poor theme design.
What's Copyright?
Many small business owners seem to think grabbing a random picture from Google Images to publish on their blog is a good idea. It isn't. Infringing the copyright of a photographer, designer, or writer can be an expensive mistake.
There are questions business bloggers should ask themselves before using content from the web:
Did I create the content?
Did I pay the copyright owner to use the content?
Does the content have a license — like several of the Creative Commons licenses — that allows me to use it?
If the answer is "yes" to one of these questions, you can use the content. In all other circumstances, exercise extreme caution. Don't be tempted to Google for a nice image to put in your blog article: you didn't create it, you haven't paid for it, and you probably have no idea what the license is.
If you need free images for your blog, take a look at sites like Unsplash, Pexels, and Pixabay.
But I Think That's Hilarious!
If you think you've devised a brilliantly funny joke to publish on your blog, get a second opinion. Written humor is hard to get right, and there's a risk of causing offense. Your readers don't know you personally. They don't make allowances for your risqué, sarcastic, challenging, satirical, political or otherwise-likely-to-be-misinterpreted wit.
Clickbait's Great For BuzzFeed, But Not For Your Business
BuzzFeed has one goal: attract eyeballs to advertising. Clickbait's great for that. Business blogs measure success differently: content has to instill trust and influence people to spend money. You probably could increase traffic with "I told a joke on my business blog … you won't believe what happened next," but that traffic is unlikely to be beneficial to the business.
There is a theory that any publicity is good publicity, but that's a dangerous game to play. Headlines should be optimized for relevance and to grab attention, but if you step over the line, your business' reputation will suffer.
People Will Wait For The Good Stuff
Finally, if you publish the most brilliant content on a website that takes half a minute to load a page, you won't benefit from the investment. People simply won't wait around while your content loads.
There a many reasons a website might be slow, but, in my experience, the number-one cause of slow business blogs is cheap shared hosting. If you want to offer users a positive experience, spring for a decent managed WordPress hosting package.