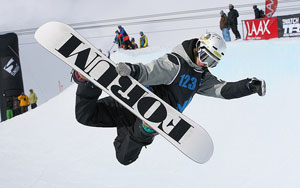 WordPress is perfectly capable of providing a standard ticketing system for customer support, but adding a forum brings a number of benefits that a ticketing system does not.
Community Involvement – Your customers and clients are often your business's best advocates and they can provide free support to other members of the community. As users of your products, they have experienced it in the real world, and are frequently quite happy to share that knowledge for free.

SEO – A well-moderated forum provides a great source of fresh, keyword-rich content that captures exactly the search queries that are relevant to your product or service's users. It's far better that users end up back on your site when they search for queries related to your product than on a third party site or social media.

Free Content – User-generated content requires a lower investment than any other SEO-aware content, including blog articles.

User Engagement – Providing a place for a community to gather around your business can help increase user engagement, brand awareness, and loyalty.
We're going to have a look at three ways that you can implement a forum on your WordPress site.
Simple:Press is a full-featured forum plugin that integrates nicely with WordPress. It uses templates and themes and so can be easily modified to blend in with a site's design and has numerous plugins available to extend its functionality.
Mingle Forum is very easy to set up and yet it certainly isn't lacking in features. It will integrate well with most themes and provides media embedding, user levels, moderation, email notifications for replies and new topics, and CAPTCHA verification to help fight spam.
bbPress is probably the most popular WordPress forum plugin available. It's developed by the same company that is behind WordPress and is fully integrated with the WordPress dashboard.
One of best features of bbPress is that it has Akismet support built-in. Akismet, also from Automattic, is the spam filtering software that you probably already have deployed on your site to stop spam comments. Additionally, bbPress has a large selection of plugins so that it can be configured to provide any additional functionality that you might require, including social media integrations and logins, moderation addons, language specific customizations, and customer relationship management tools.
There are many forum plugins for WordPress, and we've shared three that we think are among the best, but we'd love to hear what your experiences with these plugins are and any other suggestions your might have.