Go beyond standard ecommerce templates.
Your business is as unique as you are. Customize and create an online store that's equal parts personal and functional with StoreBuilder.
Start with an ecommerce template.
Begin your online store journey with a starter ecommerce website template that's ready to sell your products and evolve with your business needs.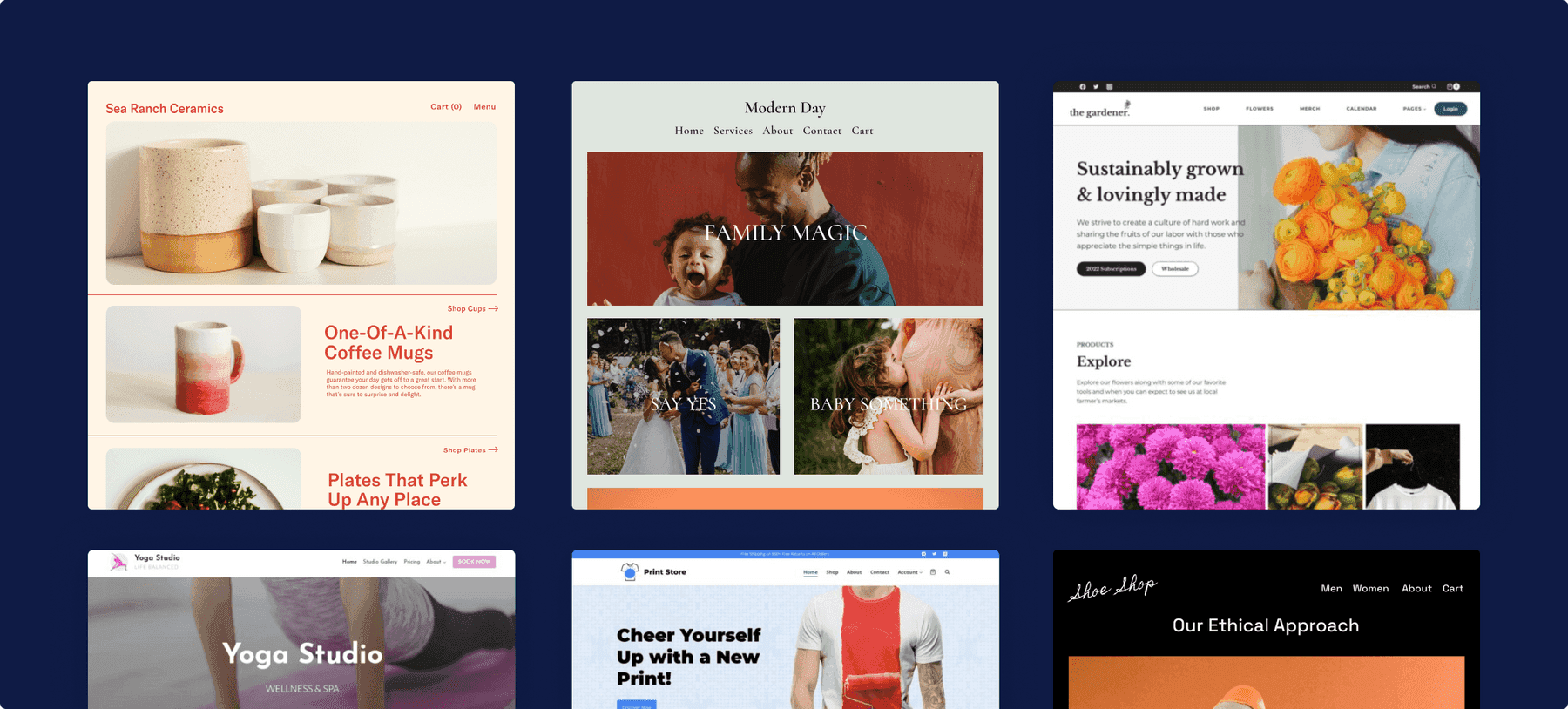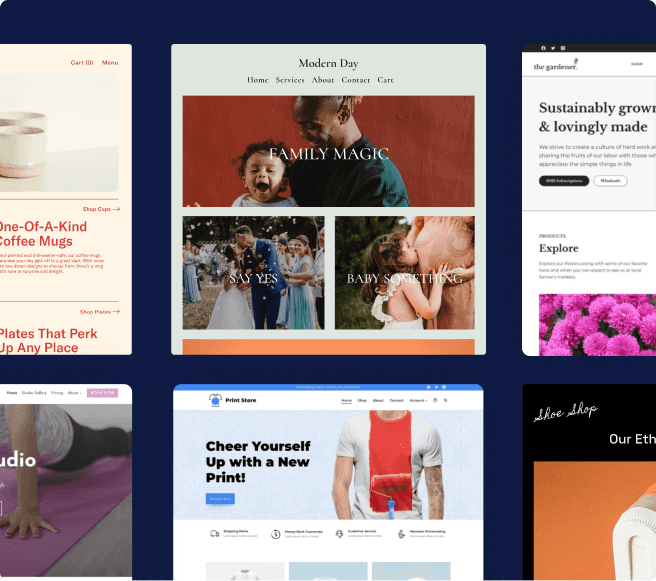 Make your mark
Use our ecommerce website designer to choose custom color palettes that pop, and modern fonts that bounce right off the page.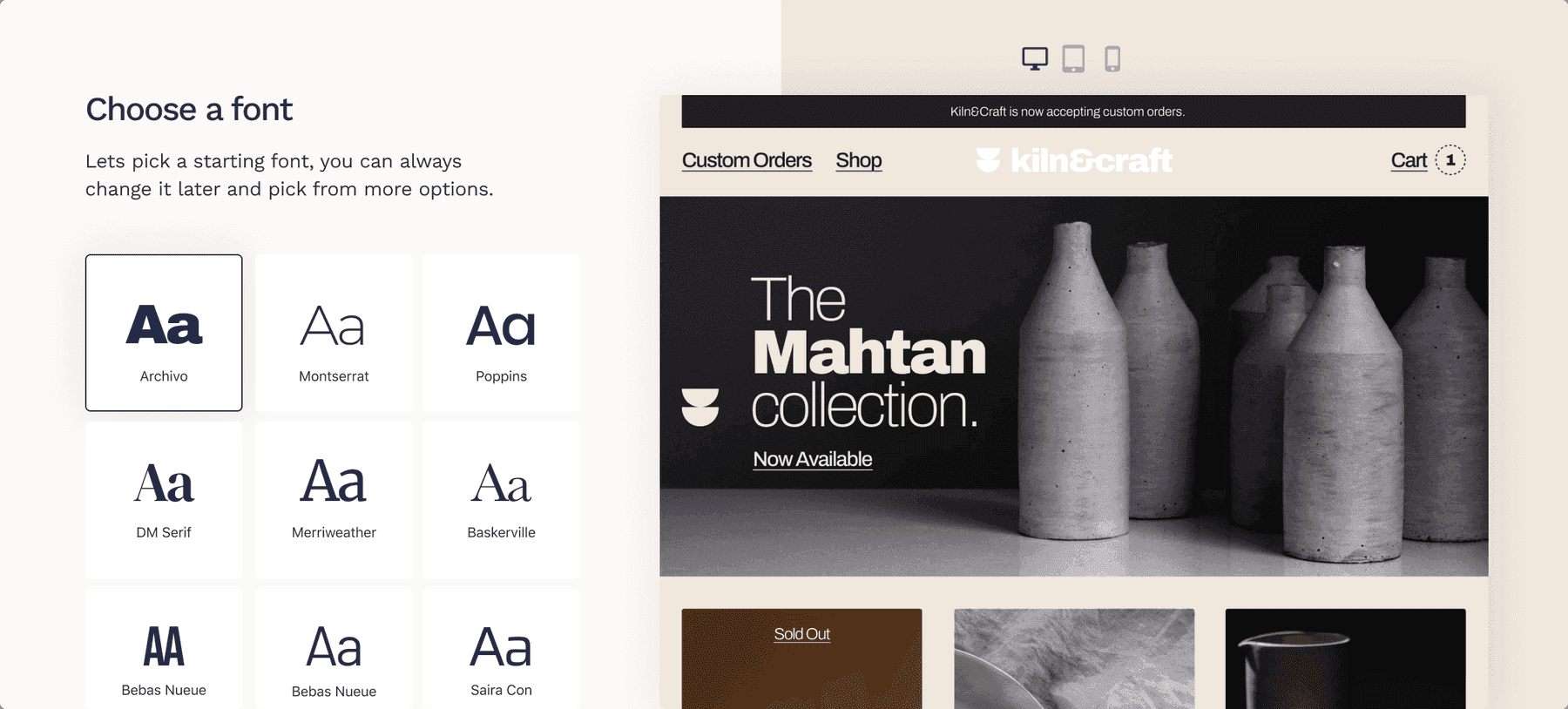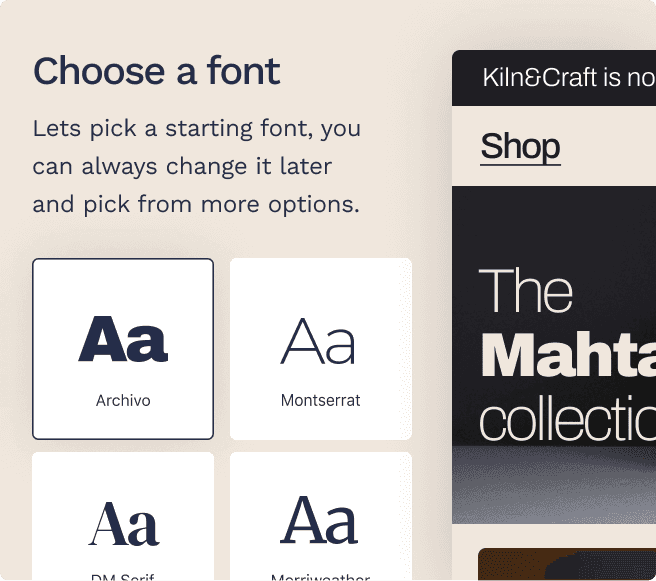 Inspire action with words
Motivate shoppers to buy with easy-to-use creative styling that tells a cohesive product story.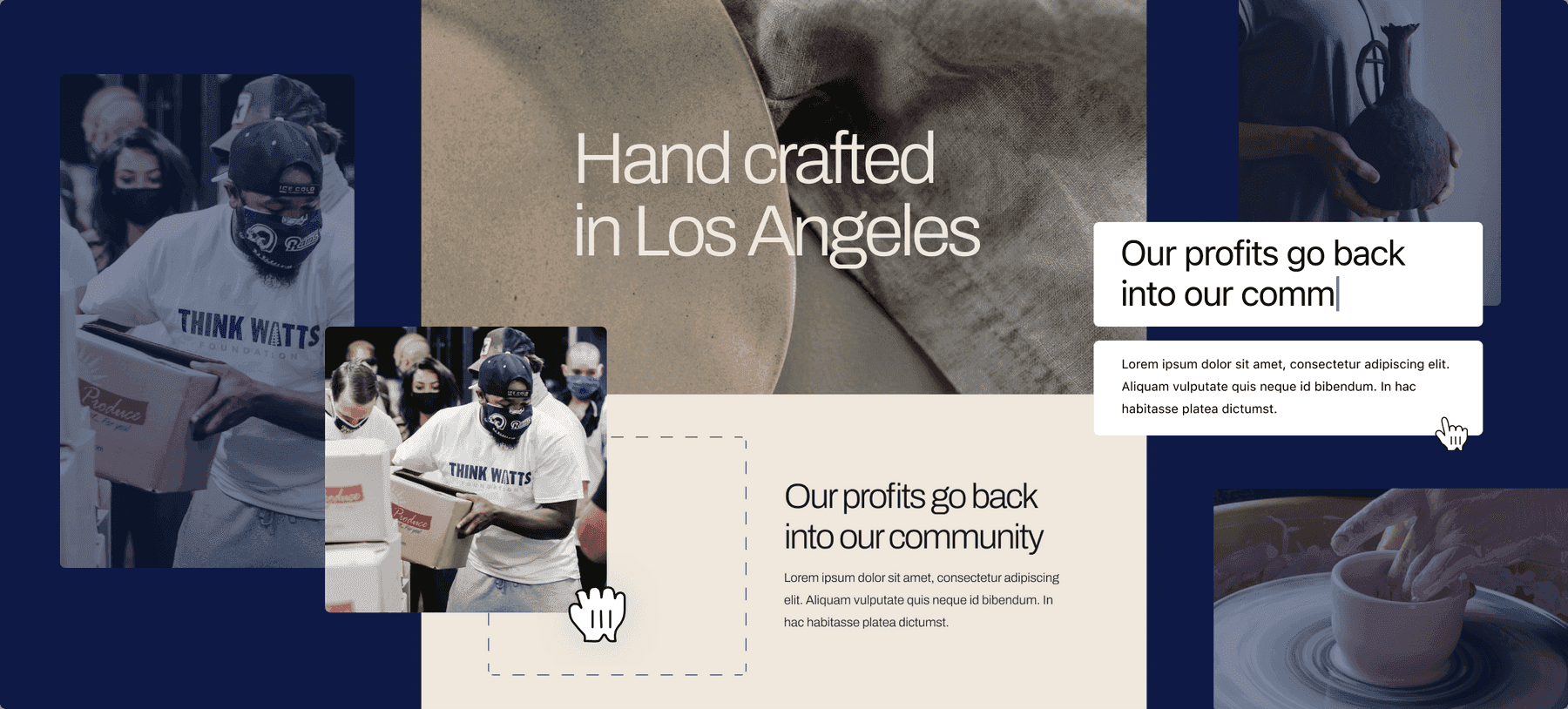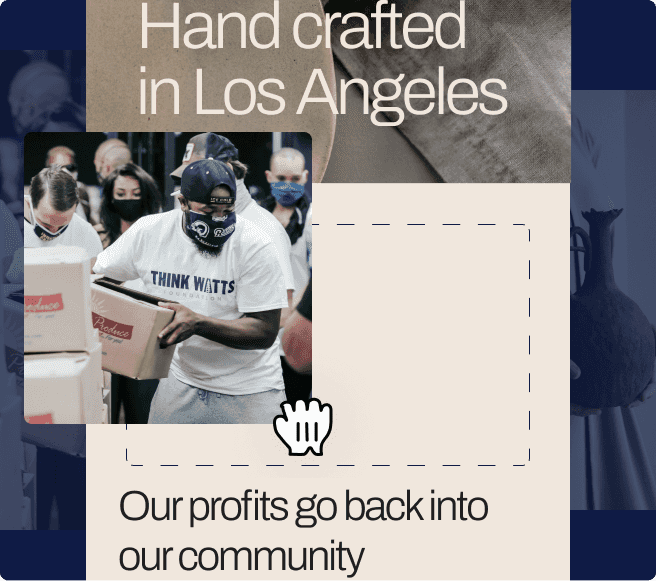 Let your ecommerce products shine
Show your customers what they've been missing and turn your products into must-haves with feature-rich product pages.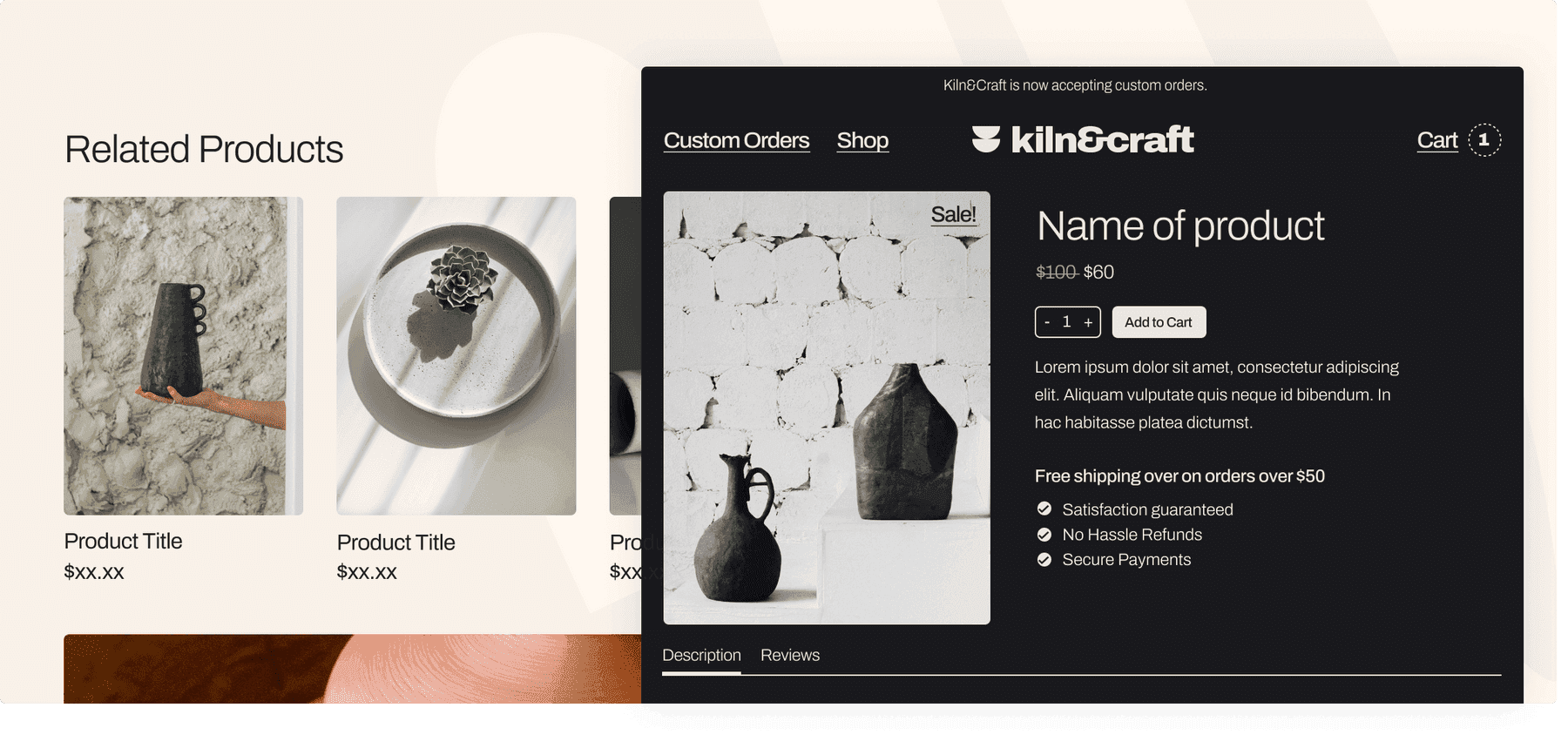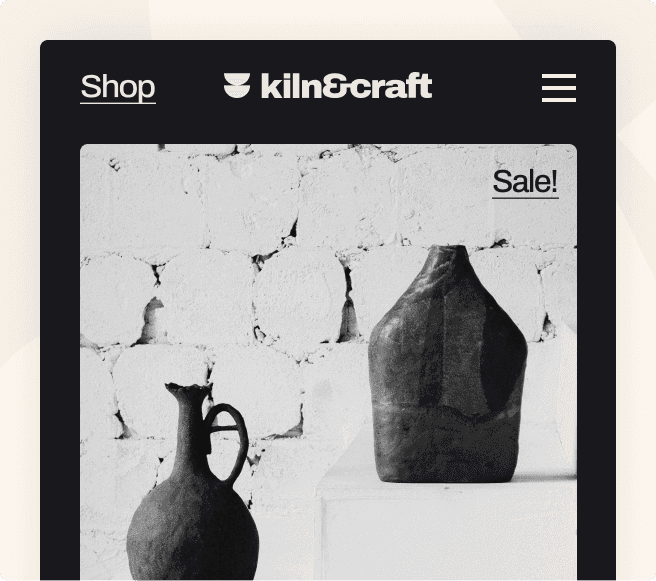 Complete design freedom. If you need it.
StoreBuilder
unlocks your inner creative genius. Drag, drop and create the online store you deserve.
Ecommerce Website Templates FAQs