Ecommerce stores can reduce transaction costs in the overhead of running a business. But transaction costs still have enough of a presence to chip away at your profits.
Transaction costs traditionally refer to any cost incurred by an entity that maintains or processes the exchange of currency for goods and services. It is not necessarily synonymous with business overhead, defined as the sum of all expenses attached to the day-to-day operations of your business, though transaction costs contribute to it. 
What is Transaction Cost in Ecommerce?
The big pro of ecommerce is reduced transaction costs and overhead for both merchants and consumers. Merchants without a physical storefront need not bother with cashiers, warehousing, rent, or the limitations of their geographic location. Consumers, too, enjoy less overhead because online purchases require less time spent browsing and no need to bother with crowds, traffic, or gas. 

Interested in an affordable, easy-to-use ecommerce platform? Check out our WooCommerce solutions.
However, ecommerce stores are not immune to overhead, and a sizeable portion of this overhead comes from transaction costs. 
In online stores, transaction costs include fees and expenses associated with the following :
Credit cards

Payment gateways

Ecommerce platforms

Returns and exchanges

Shipping
Let's take a closer look at each.
Credit Cards
Credit cards are a creature of convenience for many consumers, which is why merchants accept the fees. In theory, the cost of not providing a credit card payment option—lost revenue—exceeds the cost of processing fees.
These fees represent the cost of the infrastructure making such transactions possible, and involve numerous parties. The credit card processor, credit card association and the issuing bank all look to get paid for the effort.
These fees are determined by your risk profile, interchange rates, and various other factors. You pay a percentage of each transaction, a per-transaction dollar amount, or a combination of both (for example, 1.80% + $0.10). In addition, some cards may incur a flat monthly charge. 
Typical Cost Breakdown by Card Type
| | |
| --- | --- |
| Card type | Per-transaction fee |
| American Express | 2.5% to 3.5% |
| Discover | 1.5% to 2.3 % |
| Mastercard | 1.5% to 2.6% |
| Visa | 1.43% to 2.4% |
Many online retailers accept these fees as part of the cost of doing business, but some choose to disallow credit cards in their stores and avoid the fee. 
Payment Gateways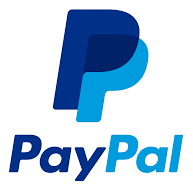 PayPal, Stripe, Square, Authorize.net, and the like are payment gateways that handle your customers' credit card payments. For a fee, they transmit the card data from their payment portal to the credit card processor.
It is somewhat less convenient than a credit card because it requires the customer to 1) create an account for that payment gateway if they don't already have one, and 2) log in to that account during checkout. Both prolong the process, and long checkout times tend to produce abandoned shopping carts. These represent a constant source of irritation in an industry where the worldwide cart abandonment rate in 2018 was at 75 percent (Statista). 
Multiple Payment Gateways: Are There Advantages For Your Ecommerce Business?
PayPal, a popular choice, is one of the more expensive options. PayPal charges a flat base rate of 2.9% plus $0.30 per transaction (4.4% plus fixed fee for international). While numerous other options are available, PayPal offers brand recognition that other options may not. As with credit cards, payment gateways charge a mix of percentage, per-transaction flat rates, and monthly fees.
Ecommerce Platforms
Ecommerce platforms are the lowest-hanging fruit of store-creation. Relatively simple to deploy and customize, they remove multiple barriers to entry that would otherwise require a developer. Inventory tracking, payment, coupons, shipping, and countless other features are easily made available to your shoppers.
As you might expect, Shopify, BigCommerce, WooCommerce, and other platforms want to get paid, and these fees are in addition to fees incurred by credit cards and payment gateways.
| | | | |
| --- | --- | --- | --- |
|   | WooCommerce | Shopify | BigCommerce |
| Transaction fees | None | 0.5% to 2% unless using Shopify Payments | None |
| Account fees | Free, plus hosting (upwards of $7 per month) | $29 to $299 per month | $29.95 to $249.95 per month |
| Payment Options | Many | Many | Many |
| Customization | Unlimited themes; may require dev assistance | 10 free themes; others require $ | 7 free themes; others require $ |
Returns and Exchanges
Although this is outside of the initial transaction, the threat of chargebacks involves the same payment entities and therefore warrants inclusion.
Return Policy Template Examples for Small eCommerce Businesses >>
A refund is a voluntary return agreement between the customer and the merchant. A chargeback occurs after a customer asks a bank or payment processor to forcibly undo the purchase. If that bank or processor investigates the complaint and deems it valid, they forcibly withdraw money from the merchant's account.
It is designed as a fail-safe against dishonest merchants, but any customer dissatisfied with your product and return policy can make use of it. Merchants can dispute the claim, but if the claim sticks, they often pay an additional and expensive fee.
Shipping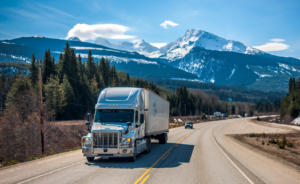 Although shipping falls outside of the direct purview of "payment processors," it's essential enough for ecommerce to be considered a transaction cost. Complicating the matter is the general expectation of rapid time-to-delivery. Gone are the days of "please allow 6 to 8 weeks of shipping, and good riddance. 
You may be tempted to simply pass these costs along to your customers, but exercise caution. Most customers expect to pay shipping, if reasonable. Even so, if you can find a way to offer free shipping, it will encourage customers to spend more at your store.
How to Reduce Transaction Costs
While transaction costs are unavoidable, here are some measures to take beyond just throwing up your hands and taking your lumps.
Know your needs, then shop around for non-credit card payment providers
As noted above, you have multiple options. The time you spend learning about your options will save you money. If your store uses a specific application like Magento, WooCommerce, or something similar, engage the community, and even consider attending a larger expo like MagentoLive or WordCamp. If your store does considerable volume, you also may be able to negotiate lower rates with banks and credit card companies.
Look for options, but remember the cheapest service may not be the best solution. Investigate the service's reputation for support, security, and reliability before committing.
Once again, however, removing the in-store option to pay via credit card will likely irritate some customers. 

Reduce advertising costs by improving your ecommerce SEO with our complete guide.
Pay respect to customer service
Brand loyalty lives and dies on the hill of customer service. Taking extra steps to keep your customers happy. It will helpprevent costly chargebacks and provide the organic, cost-free marketing otherwise known as positive word-of-mouth.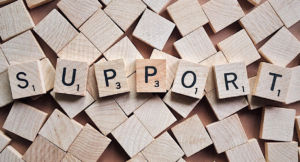 The definition of "good customer" service has risen in the age of ecommerce. It need not necessarily be "24/7/365," but most customers expect:
A prompt response, usually within 1 business day

A response that doesn't sound like a script

An honest effort to remedy the issue

An apology in some shape or form

Reasonable transparency
Four Ways Small eCommerce Merchants Can Take Customer Service To The Next Level >>
If you're unable to consistently provide all of the above, it may be time to hire someone that can. It's a "symptom" of growth and a good problem to have. Embrace it. Resist the urge to outsource the cheapest option available, as you want your representatives to know your product and the fundamentals of customer service.
And if you're unwilling to provide all of the above… good luck. You're gonna need it.
Ship smart
Shipping is arguably the biggest cause of transaction cost in ecommerce, as every transaction demands it. As noted earlier, free shipping is a powerful incentive. Even reduced shipping will help your conversion rate. Try some of these tactics to reduce shipping for yourself and your customers:
Negotiate with your carrier

. The more you ship, the more you save.

 
Use third party insurance

. Carriers generally charge first-rate prices for second-rate coverage. Stick with third party insurance companies, who tend to provide much better value.

 
Watch for fees. Don't let yourself be surprised by charges for Saturday delivery, delivery signature, and fuel surcharges. Know before you ship.
Use online shipping. Order and print your postage online and it's almost always cheaper and quicker than doing it all over the counter.
Use size-appropriate packaging. Use the smallest you can without compromising the integrity of the product.
Buy shipping supplies in bulk. Buy in bulk online. That one-time expense translates to long-term savings.
Power Your Store With WooCommerce Hosting
Get your store setup, stocked, and open for business with WooCommerce and select a host that will keep your store up and running on the backend — regardless of traffic fluctuations.
Nexcess offers fully managed hosting for WooCommerce designed for fast, high-performing stores. Nexcess also:
Offers high performance and site speed.
Dynamically scales and optimizes.
Secures your store with always-on monitoring.
See why we have a 4.6 out of 5 star rating on TrustPilot.