Anyone who has organized even a simple social event like a party knows that getting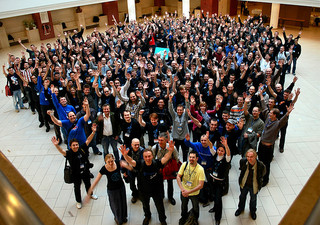 everyone together in the same place at the same time takes a lot of effort.
The planning and coordination of larger events like conferences, conventions, or music festivals are orders of magnitude more complex. There is an entire industry dedicated to managing events, but often outsourcing event management isn't desirable.

WordPress, with the addition of some extensions, is an excellent platform for organizing all types of events, from an office party to a large corporate convention.
Event planning software will need to have at least the following features:
Registration management
Ticketing
Payments
Calendaring
Venue and speaker management
Email notifications
Easy-to-use information entry forms
There are many extensions that will handle some of these aspects, and some that cover everything an event coordinator could need. We're going to have a look at some of the best, including both free and paid-for extensions.
Event Espresso is the big fish in the WordPress event planning pond. It offers a comprehensive solution, so much so that it might be overkill for smaller events.
Event Espresso is a modular system, with plugins available to extend its core functionality.
Available features include:
Payment processing and invoicing
Ticketing
Customizable event designs
Staff management
Promotions and discounting
Integration with MailChimp
Waiting lists
Attendance management
Seating charts
Social media integration
Groupon integration
Event Espresso isn't free, and the price depends on which features and how many sites are needed. As we said, for some people, the full range of features might be overwhelming. If you only need basic event planning, then Event Espresso Lite, which is free, will probably be more than sufficient.
Events Made Easy is an excellent, and free, event management extension. It lacks some of the more powerful features of Event Espresso, but it's certainly up to the task of helping manage smaller and less complex events.
Features include:
Location management
Recurring Events
Calendaring
RSVPs
Maps with geocoding
Reservations
RSS and ICAL Feeds
Payments with PayPal
It can be easily integrated into an existing site using sidebar widgets and shortcodes.
All-in-One Event Calendar from Timely
The simplest of the three extensions here, All-in-One Event Calendar is best suited to displaying and promoting events on a site, rather than full-scale event management.
It provides several attractive calendar options for displaying events on a WordPress page, with sharing to other calendar services including Google Calendar, Apple iCal, Outlook and others. It also features embeddable Google Maps and Facebook Integration.
Feel free to share your experiences of event planning with WordPress in the comments. Have you used any of the extensions we've mentioned? How did they work out for you?