BEST SHOPIFY OPEN SOURCE ALTERNATIVE
Is it time to drop Shopify?
Trying to decide between Shopify and open source? Explore the drawbacks of Shopify and the benefits of managed Magento hosting.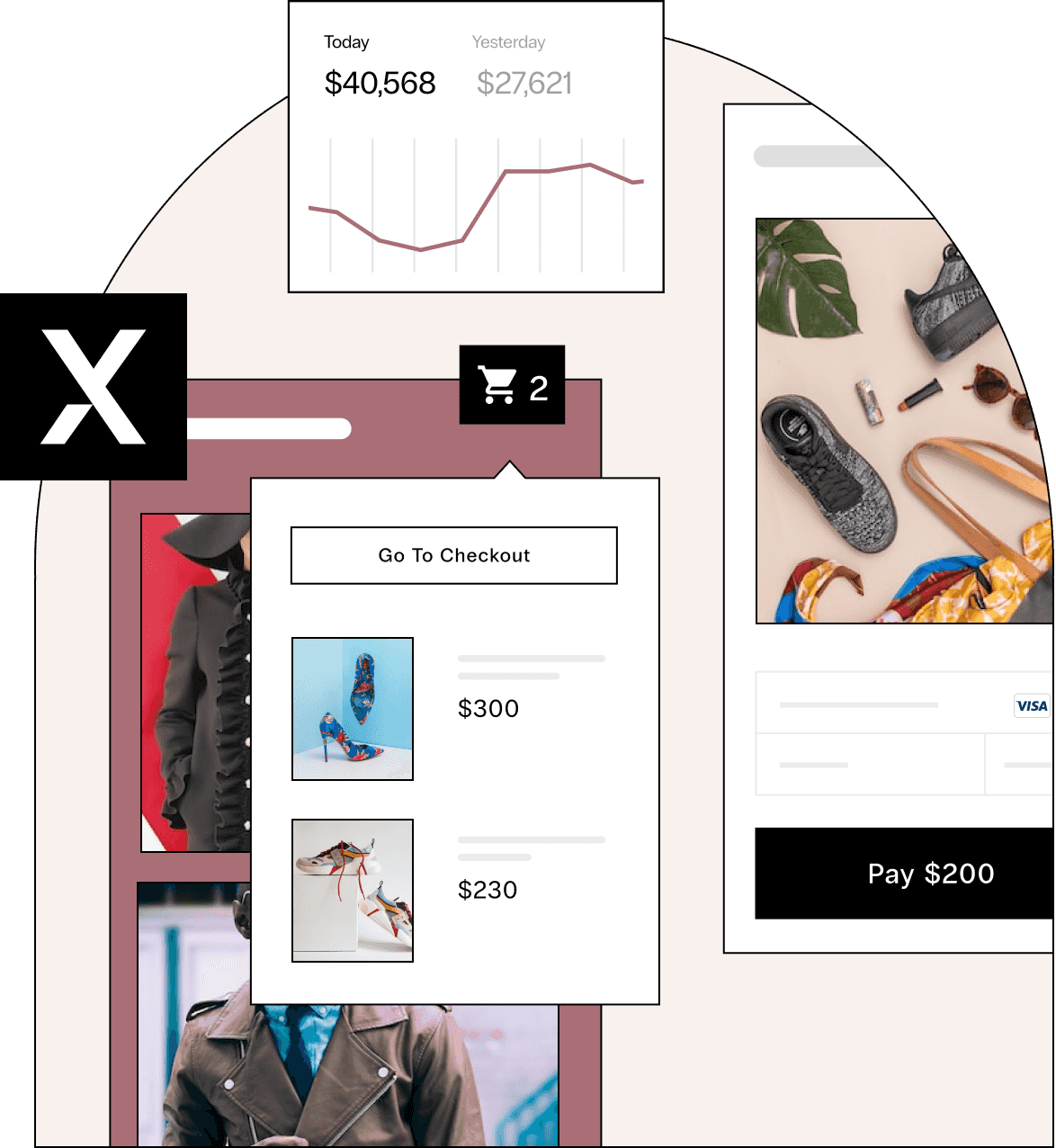 Why Shopify is losing to open source
Compare ecommerce features and benefits
See the difference between Shopify and open source managed Magento hosting
Transparent infrastructure
Custom checkout experience
Complete design customization
Dedicated hosting options
$250 each after 10 stores
Transparent infrastructure
Custom checkout experience
$2,000/mo
Complete design customization
$2,000/mo
Dedicated hosting options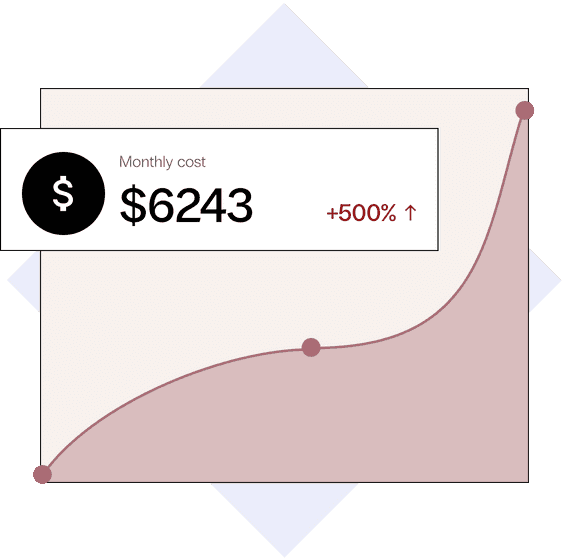 Shopify's nickel and dime strategy
As the third-largest ecommerce platform, Shopify has plenty to offer. But, there are hidden fees — especially if you sell more than 100 products.
Paid apps can balloon to $6,000/mo. Customizable themes cost up to $350. If you sell in one of the 172 countries Shopify Payments doesn't support, there's an extra 2% transaction fee.
With managed Magento hosting, you control your operating costs. Thousands of free themes and global payment extensions are at your fingertips, so you spend less and sell more.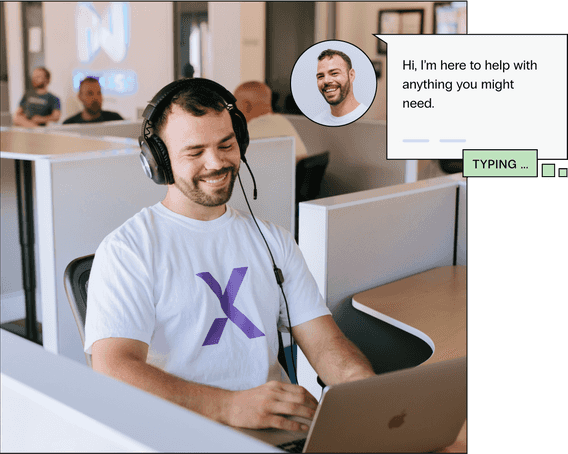 When you need them most, they outsource
Shopify support often starts with a chatbot. If you want to talk to a human, you have to keep pushing until your request is escalated.
For a complex problem, they will suggest a Shopify Expert. These third-party developers and agencies charge by the hour — even if fixing your site takes two minutes.
At Nexcess, Magento experts are standing by 24/7/365 by phone, email, and chat to resolve problems fast. Always free, always human, never automated.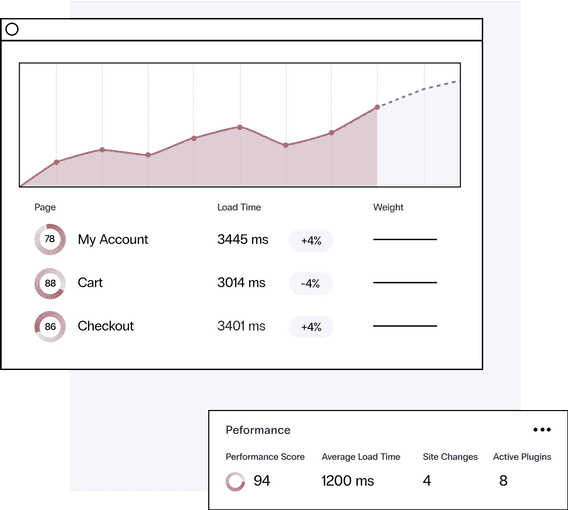 They don't advertise their limits
Shopify touts unlimited bandwidth, storage, and concurrent users. That's not true. They actually limit API requests and queries per second.
Ecommerce generates a higher number of queries and requests due to cart, checkout, and product pages. When limited, the result is slow speeds and unnecessary upgrades.
There are no query or request limits at Nexcess. PHP workers auto-scale with traffic to keep ecommerce experiences fast, so you don't have to upgrade.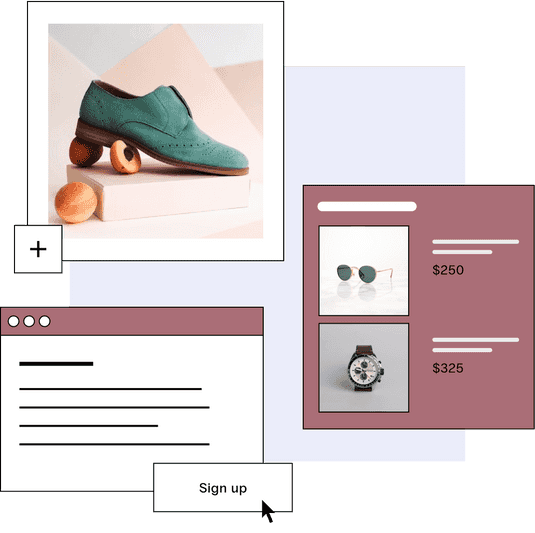 Shopify + your store = forever
Because Shopify is proprietary software, you don't own 100% of your store. Your design, code, and settings belong to them.
If you move to another ecommerce platform, you have to rebuild. Depending on your store, this can take days, weeks, or even months.
With managed Magento, you migrate to almost any host without the risk of losing it all. Because you own your site, you can customize and optimize without limits.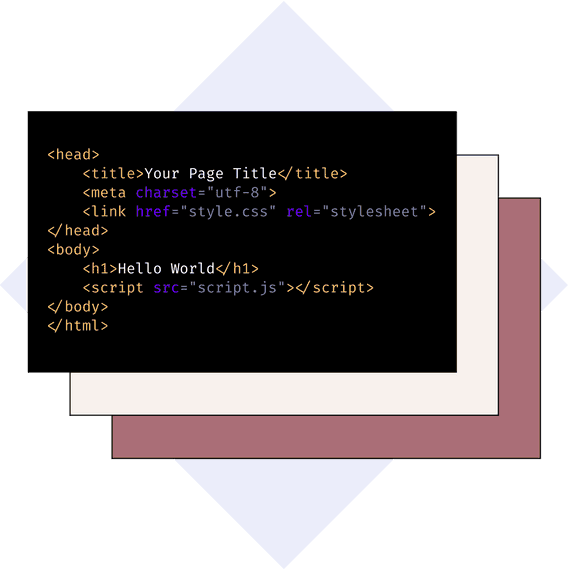 Developer roadblocks at every turn
Shopify is a solid choice for beginners. But for those with development expertise, Shopify's language and frameworks are restrictive.
You run code their way, even if your way is better. You sacrifice workflow and deployment control. Basic features like effective staging, backups, and API dependencies aren't automatic.
Managed Magento hosting offers unmatched flexibility for developers. Run your code your way, use any framework, and keep your workflow. No guardrails, no runaround.
Shopify doesn't want you to see these
I am so over Shopify
I am so over Shopify. This is not a first bad experience but like the 15th. Their customer service is terrible. It takes forever and they know less than you do. If you can google, you can find an answer better than they can. The company nickel and dimes you for everything. There is no way to move your data from another platform to Shopify without spending hundreds of dollars on an app. What the heck?
We decided to close our Shopify store
We decided to close our Shopify store. Apparently, it's not possible to cancel your subscription cycle without talking to a customer service rep. Cancelling a subscription should be as easy as signing up for it. But Shopify makes you jump through hoops. The rep deactivated our store, which was not what we wanted. We'd hoped to use the rest of our current billing cycle to transition our store closure. Instead, what we got was an instant closure, which is not going to reflect well with our customers. Just a truly onerous and nonsensical experience.
- Rob Stemmler
on Trustpilot
poor support. more expensive than you think.
I use Shopify but in hindsight I would steer clear. They do have great ideas. Shopify pay etc. inbuilt checkout. very convenient but they constantly make changes that totally mess with your website. its all the time. I'm constantly being told by a customer that my website is down always because of something they have done. I've probably lost thousands. They made a large update to there theme editor. My theme is no longer supported apparently (No Warning) so the £2000 I spent on one of their Shopify Experts was pointless. there response was just pay another one. Nice idea but the cost of running a website with these guys is far too much in both hassle and currency.
- Matthew Felton
on Trustpilot
Shopify open source alternative FAQ
Shopify is not an open-source platform.
An open-source platform
makes source code available to every user — Shopify does not share their source code. This means that you can't customize, troubleshoot, or modify platform code in a way that improves your store. While they have their template language they share with users, there are still strict limitations on what you can do with it. And you cannot use that code on any other platform except Shopify.
For the top one million ecommerce sites online in 2023, Shopify's biggest competitors include
WooCommerce
(23% of stores),
Magento
(7% of stores), Wix (5% of stores), and Squarespace (0.69% of stores). Shopify commands 20% of the top one million ecommerce stores.
Shopify does not disclose their architecture or server details, but Shopify is built with Ruby on Rails. Each customer's store is housed in virtual pods with rails logic. They use MySQL for databases, memcached for memory caching, and Redis for background tasks and queues. Nginx, Lua, and OpenResty powers Shopify's load balancing. Nexcess, by contrast, is 100% transparent about our
application stack
and server architecture. The latest technology services are built into your hosting plan for maximum speed and scale.
The most popular complaints about Shopify are inventory management and customer support. Tasks like adding products, fulfilling orders, and updating databases are time-consuming because Shopify limits bulk editing. Another universal complaint is Shopify's customer service. Users report shops being locked without warning, revenue funds being withheld, and support lacking ecommerce knowledge.
They are certified PCI DSS compliant, but Shopify does not disclose their security methods publicly.
A 2022 study
determined Shopify's password policy was not strong enough to deter hackers. In 2020, Shopify had a security breach that resulted in multiple lawsuits.
Once you decide to leave Shopify, you will be able to export your store data, orders, and similar information. You will have to rebuild your store on your new open source platform, which will take time. But once it's built, it will stay built. You can continue to host your store on Shopify while you rebuild, and when you're ready to go live on your open source platform, Nexcess can host your site.
Learn more about hosting on an open source platform