Our WordPress maintenance package → total peace of mind
Whether you're new to WordPress or simply don't have time to manage your website, a WordPress maintenance service delivers the peace of mind you deserve. Nexcess SiteKeep takes care of everything from software updates to technical maintenance to monitoring your website for any potential issues.
WordPress maintenance experts
Our skilled professionals take care of critical updates and troubleshoot any software issues for you. Expect your WordPress site to be up to date, secure, and running like a dream.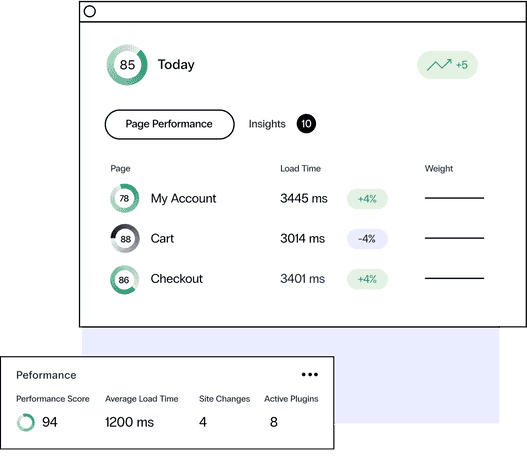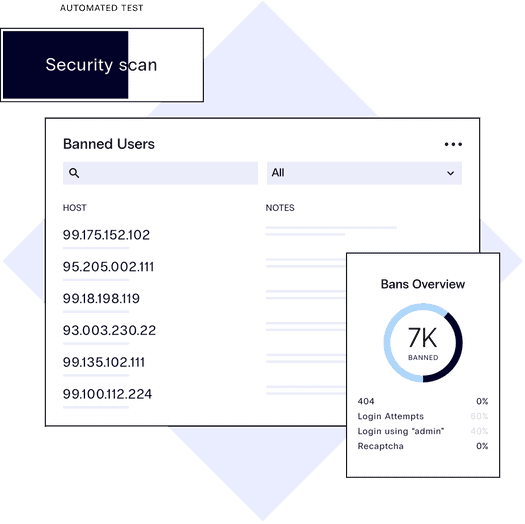 We keep watch, so you can relax
We do more than monitor your website — we fix any issues fast. SiteKeep notifies you immediately if any malicious code or technical issues are detected. Rest easy knowing your site is in good hands 24/7.
Track your success every month
Watch your website grow with detailed monthly reports send to your inbox. Nexcess SiteKeep includes a monthly account of traffic, updates, and optimizations we've made on your behalf.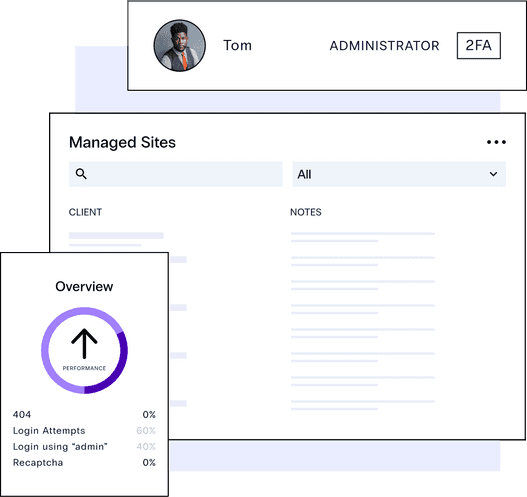 The team has helped me with many questions related to WooCommerce/WordPress. Their technical support and sales support is really top notch, knowledgeable, friendly, and professional. Senior management respond personally.
Karen Johnson
Trustpilot
Affordable WordPress maintenance packages
Choose from three budget-friendly service plans with a 30-day money-back guarantee.
Support
WordPress maintenance package FAQ
Everything you need to know about Nexcess SiteKeep
A WordPress maintenance service is a professional service that helps website owners keep their WordPress websites running smoothly. The service provider takes care of the core aspects of an optimized, high-performance website, like software updates, backups, security monitoring, content additions, site bugs or errors, and technical support.
WordPress is the most popular website creator in the world, which means it's also the most hacked. Fortunately, keeping your site updated, protected, and monitored helps mitigate those risks. Also, having a smooth-running site is what online visitors expect … and love!
No, Nexcess SiteKeep is a one-time monthly fee that covers all WordPress maintenance — no matter how long it takes. Many developers will charge you on an hourly basis, but that can lead to unexpectedly high bills. At Nexcess, your maintenance package is the same price every month, guaranteed.
Yes! However, each website will require an separate WordPress maintenance package.
SiteKeep content and design changes can include a variety of tasks. We can update or optimize content on blogs or pages. We can add new content to your site and help you keep creating with AI prompts. If you want to update the look and feel of your site, our professionals will work with you to find the perfect design to add to your site.
Log in to your Nexcess portal and follow the instructions
in this article
. Or, simply contact our support team and we'll take care of it for you.
No, SiteKeep is only available for WordPress and WooCommerce applications. We do offer extensive resources for maintaining and securing Magento in
our knowledge base
.
Get started with Nexcess SiteKeep now
There is no better time to leave site troubles behind. Contact us now to start your Nexcess SiteKeep service.
Expect more from your host with Nexcess