Nexcess names top 10 rising innovative cities in the US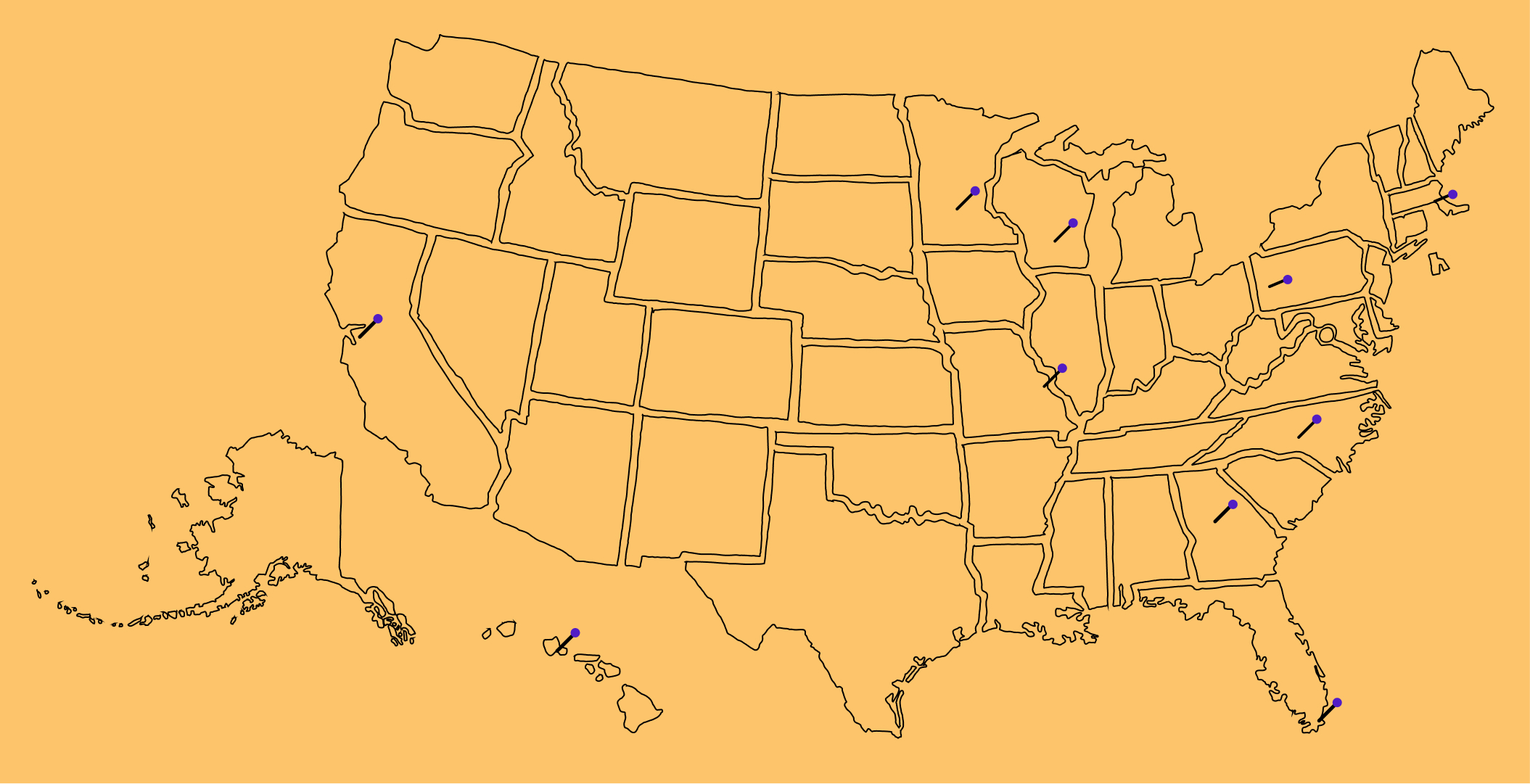 The United States has a rich history of innovation, from Thomas Edison's lightbulb invention to Henry Ford's Model T masterpiece. Across the country are innovation centers specializing in diverse sectors.
To honor this history, we researched a variety of cities throughout the US to find the latest up-and-coming innovative cities that go beyond the obvious. There were a lot of great locations to highlight and some close calls in our rankings, but these are the top 10 rising innovative cities:
Miami, Florida
Pittsburgh, Pennsylvania
Madison, Wisconsin
Honolulu, Hawaii
St. Louis, Missouri
Oakland, California
Cambridge, Massachusetts
Minneapolis, Minnesota
Raleigh, North Carolina
Atlanta, Georgia
How we measured innovation
While conducting our research, we compiled a list of 60 cities with populations of 500,000 or fewer by analyzing top city lists in the following innovation categories:
Home to Most Innovative Universities
Top Tech Employed
Home to Top Emerging Brands
Home to Most Non-Profits
Top Innovative Infrastructure
Most Innovative Education
Most Innovative Healthcare
Most Livable Cities
Most Sustainable Cities
We gathered the top city lists for these categories from a variety of sources that analyzed and ranked cities of all sizes across the U.S. Then we pulled the cities that met our population requirements and evaluated their rankings across each category to identify the best performing overall.
Below, you'll find a summation of our results.
Top 10 rising innovative cities list
10 – Miami, FL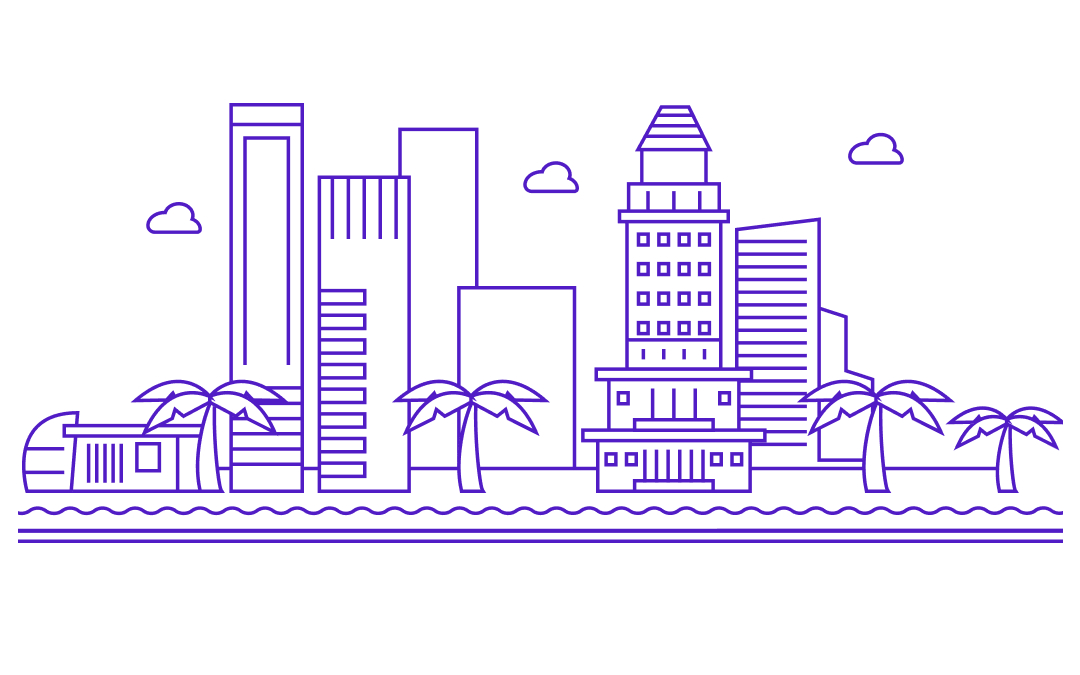 Miami boasts outstanding year-round weather, breathtaking Art Deco architecture, and a thriving entertainment scene, so it's no wonder that it's recognized as one of the most liveable cities in the US.
Nonetheless, Miami is a thriving hub for growing corporations. The city ranked second in the top emerging brands category for being the home of the bedding brand, Sunday Citizen, and CrossNet, an exciting new beach and backyard game.
9 – Pittsburgh, PA
While it may not have the same aesthetic appeal as Miami, Pittsburgh still is recognized for its liveability, as well as its impressive architecture, including Frank Lloyd Wright's Fallingwater.
Pittsburgh is also home to an underrated art scene with popular spots such as the Andy Warhol Museum. The city also has a legacy of legendary sports teams, from the Pittsburgh Pirates to the Pittsburgh Steelers.
However, the most interesting statistic from this metropolis is its 10.8% employment rate for high-tech sectors. In fact, Pittsburgh is tied 19th out of 25th of the most top-tech employed cities in the US. The city boasts a high concentration in growing companies and enterprises, which make up 3.2% of its workforce. This is nearly 2 times the national average. Tech companies in Pittsburgh include Duolingo, Ansys, and Argo AI.
8 – Madison, WI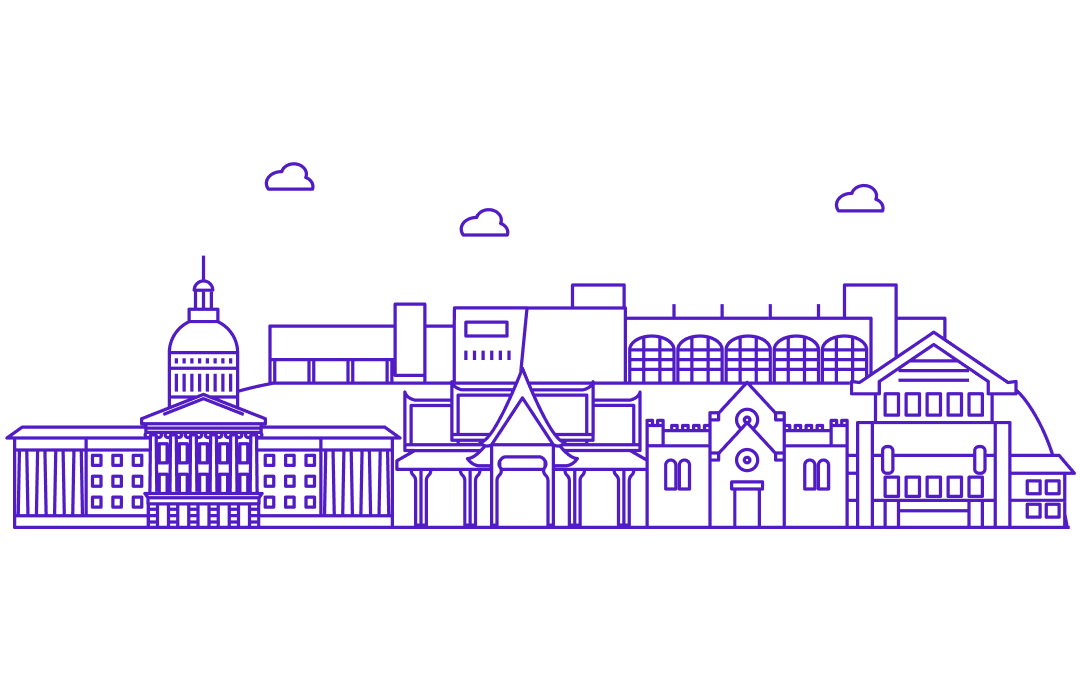 Madison is known for being one of the most highly liveable cities in the US. Reasons for this ranking include its beloved art museums, impressive collection of Frank Lloyd Wright architecture, and delicious craft brewing scene.
Unlike the previous entries on this list, Madison isn't known for its thriving tech scene — although it is home to tech giant Epic Systems, along with Datex-Ohmeda and Optum.
Instead, the city is focusing on increasing sustainability through stand-out projects around solar power education for underemployed and unemployed citizens to boost installations. Madison has also been steadily ramping up efforts to increase widespread community involvement in these initiatives.
7 – Honolulu, HI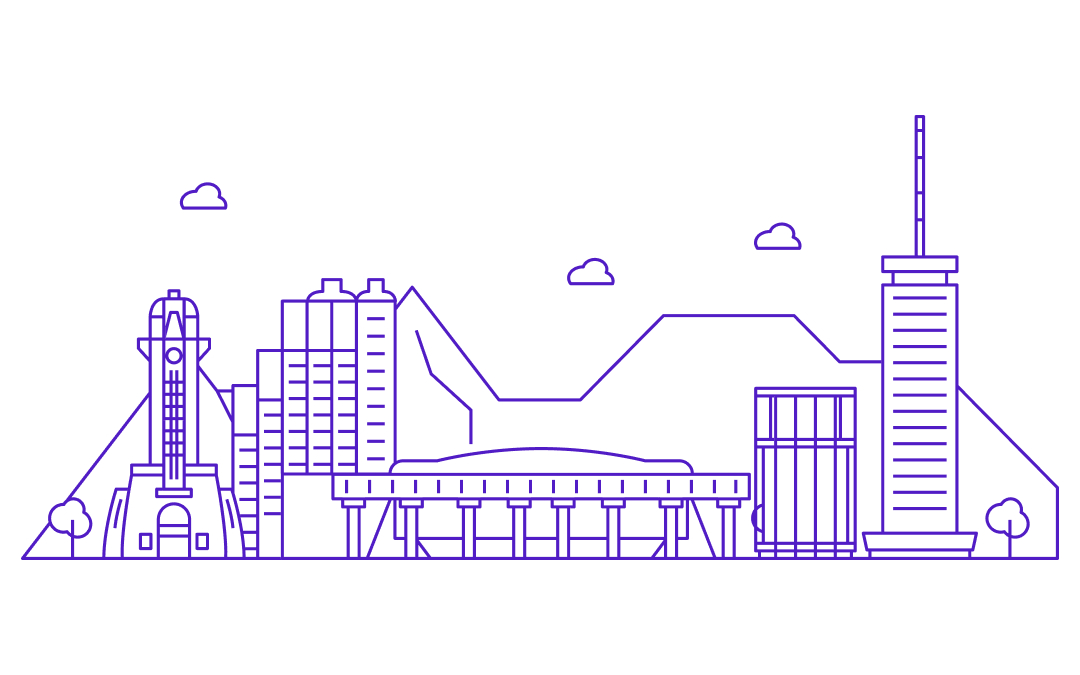 This booming vacation destination is highly liveable for obvious reasons. The first reason being the marvelous beauty of the Aloha State and its thriving entertainment industry. The city also ranked high for safety and has some incredible history that includes Pearl Harbor and indigenous tribes.
Honolulu is the only city on our list to be recognized as most sustainable. The city has worked hard to increase its carbon-free transportation options through a bikeshare program and electric vehicles. Also, Honolulu has created its Aloha+ Challenge to meet the United Nations Sustainable Development Goals (SDGs) by 2030. Innovative companies in Honolulu include Navatek Alternative Energy Technologies and RealGreen Power.
6 – St. Louis, MO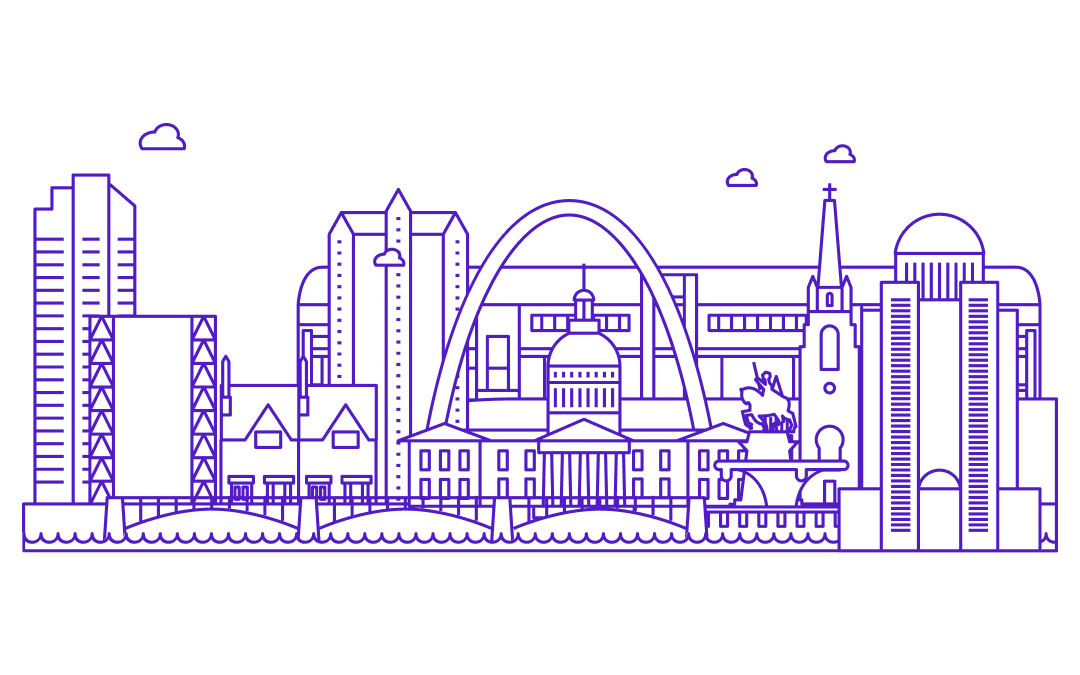 St. Louis is an innovative and highly liveable city with its robust brewery scene, beloved baseball team, and live-music venues. The city has also been making its presence known in the field of philanthropy.
St. Louis ranked 8th for the total amount of nonprofit assets, which total $134,265,599,560 from 14,966 nonprofit organizations. That's not all — St. Louis boasts one of the most tech-employed populaces. Approximately 10.5% of the city's workforce is employed in the high-tech sector, with a high concentration in aerospace product manufacturing, including organizations such as Boeing and Ball Aerospace.
5 – Oakland, CA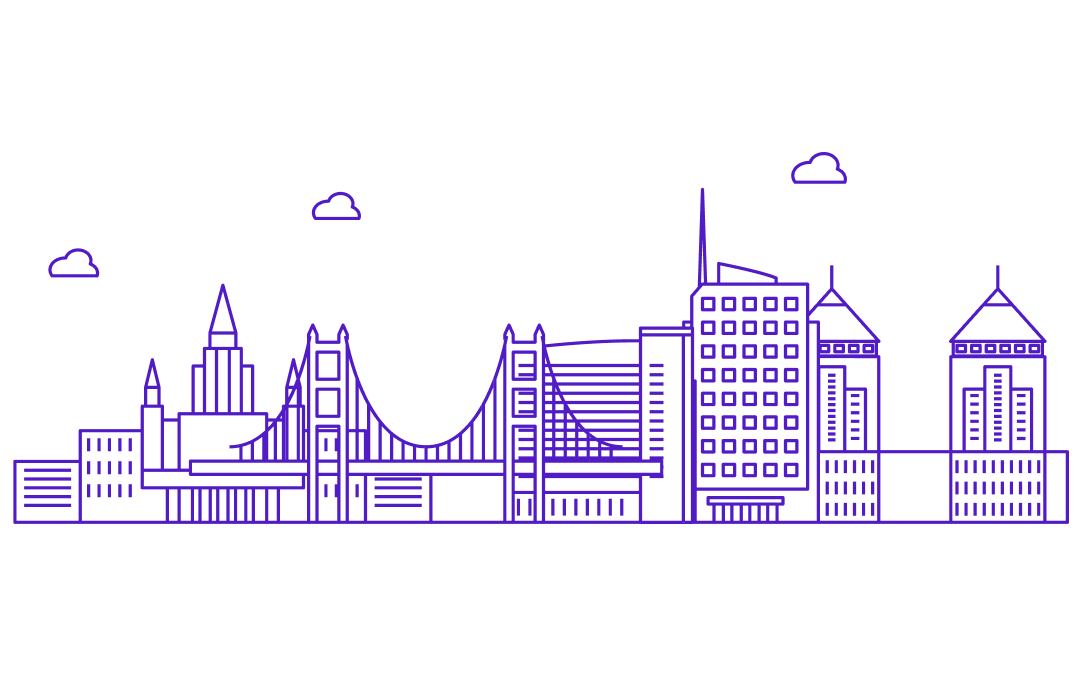 Like St. Louis, Oakland ranked high in nonprofit assets, holding approximately $106,303,882,757 from 5,461 organizations.
The city is also the only one of our list to be both recognized for innovation and education. Oakland continually receives high marks for social justice and EdTech in its communities through blended learning strategies and the use of Schoolzilla, a data management platform designed by Aspire Public Schools.
Oakland is also one of the top cities for growing, innovative brands. Particularly, the city is the headquarters for Olipop, a plant-based, prebiotic alternative to soda that supports your digestive health. The company has quickly become one of the fastest-growing soda brands in the country.
4 – Cambridge, MA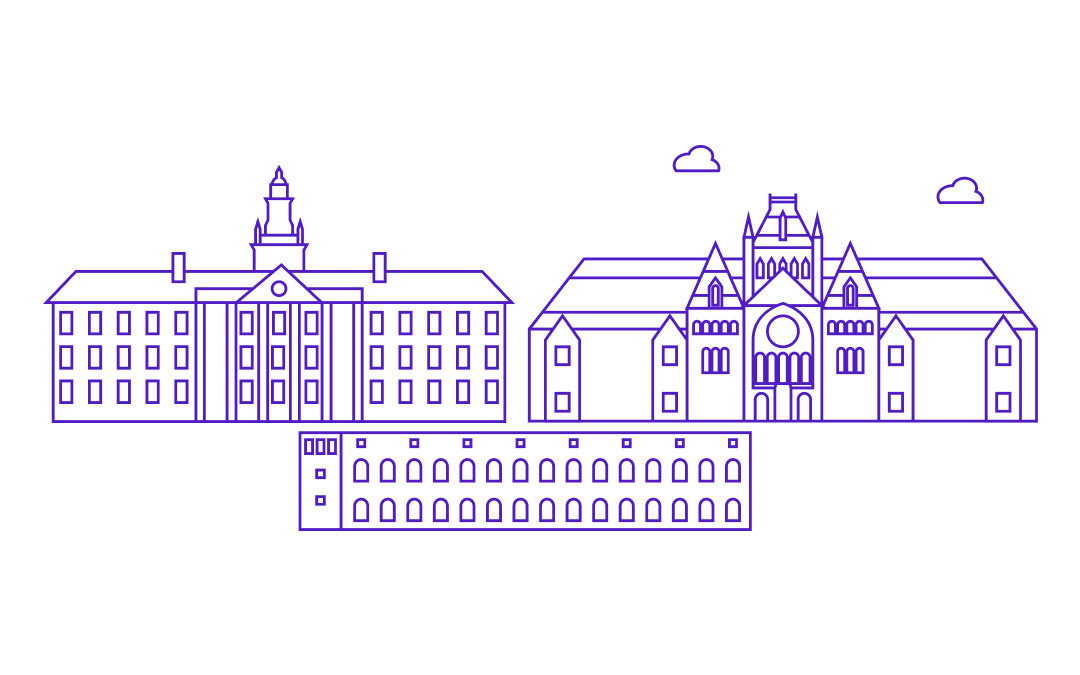 It comes as no surprise why Cambridge ranks so highly here. The city is home to two of the most influential institutions in the world: Harvard and MIT.
In addition, Cambridge is home to a growing sector of nonprofit organizations, holding assets totaling $129,310,553,222 from 2,355 nonprofits.
The city is also the top for headquartering new brands, such as BEAM Organics, a company selling all-natural organic CBD supplements.
3 – Minneapolis, MN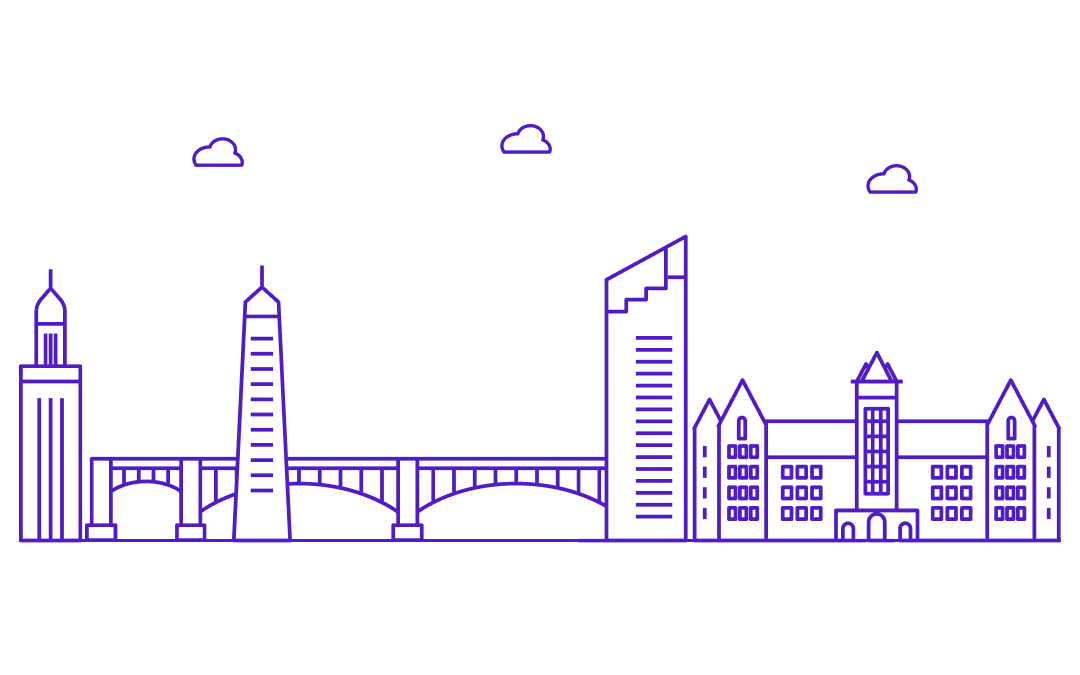 Next up on our list of most innovative cities is Minneapolis. It's a highly liveable city with a diverse population of immigrants and an eclectic mix of old and modern architecture.
What's more is that 12.8% of the city's population is employed in high-tech centers, specifically in electronic instrument manufacturing (1.4% of workforce, which is 4.5 times the national share).
Minneapolis also was the only city in our list to rank high in healthcare innovation. The metropolis has more companies in dental care, mental health, psychology, and health and data analysis than any other US city. Finally, Minneapolis holds $173,193,105,874 in nonprofit assets. Innovative companies in Minneapolis include 3M, IBM, and Medtronic.
2 – Raleigh, NC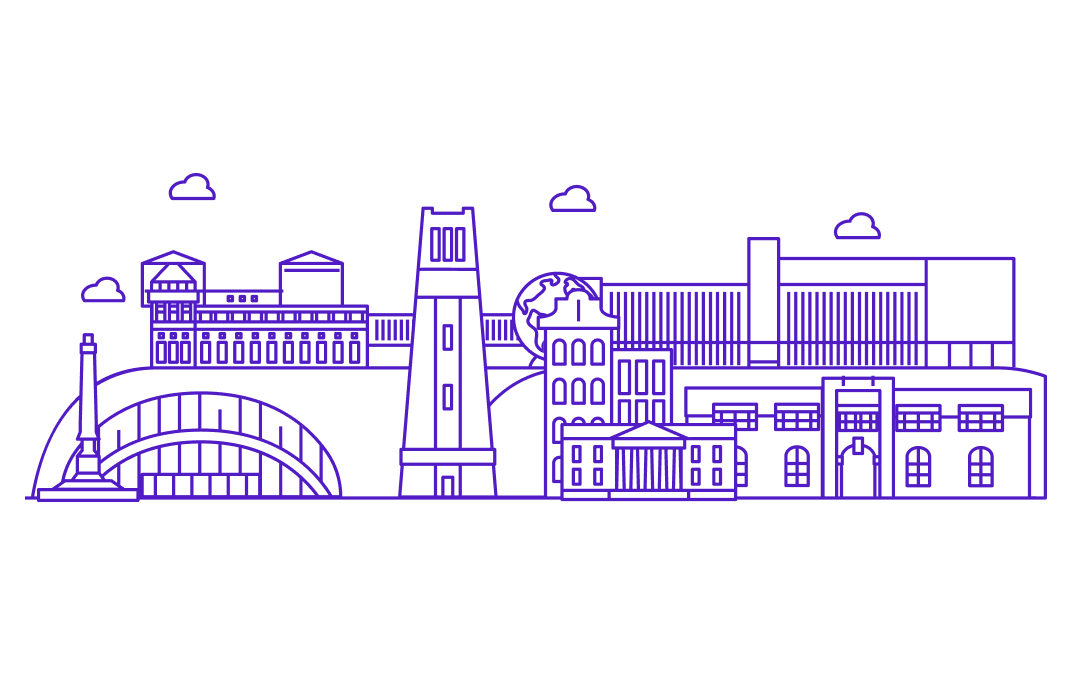 Coming in at number two is Raleigh. It's a highly liveable city thanks to its thriving nightlife, diverse food scene, and reasonable cost of living.
The city boasts strong nonprofit assets with $67,965,824,963 from 13,202 organizations.
Additionally, Raleigh has some of the most citizens employed in high-tech sectors (10.3% of the workforce). The workforce in Raleigh is concentrated mostly in architectural and engineering services (2.1% of the workforce, 2.0 times the national share). Innovative companies in Raleigh include CentOS, Red Hat, and Siemens.
1 – Atlanta, GA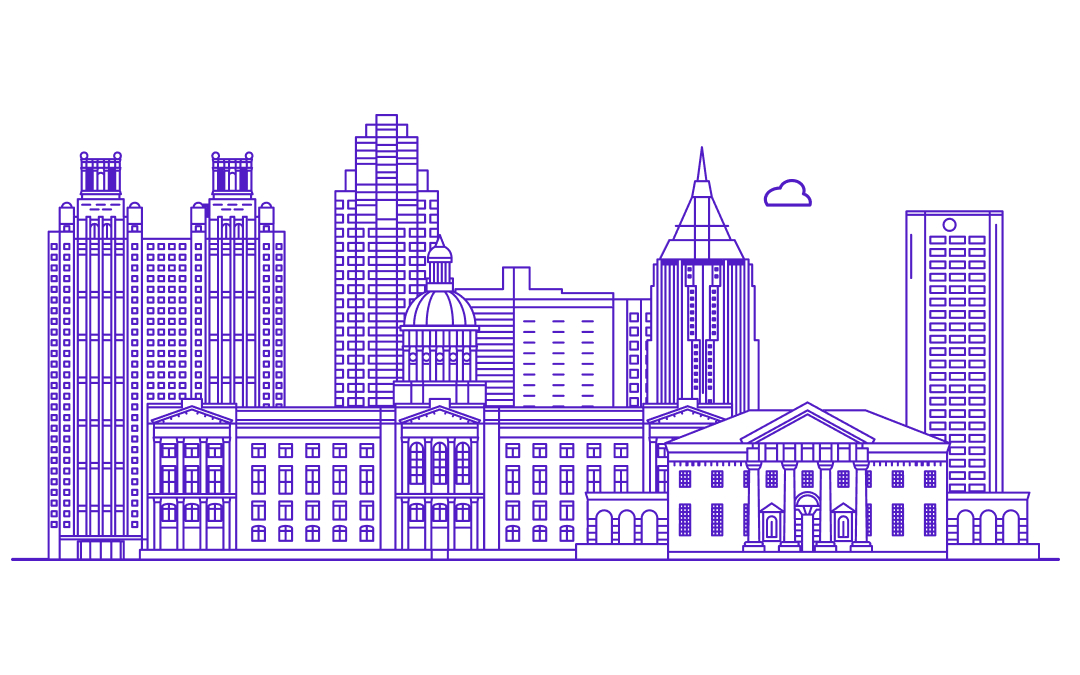 Topping the list is Atlanta, Georgia. The city ranks high because of its proficiency in so many categories. The city is home to a bustling nightlife and food scene, as well as the Centennial Olympic Park, the Georgia Aquarium, the National Center for Civil and Human Rights, and the Jimmy Carter Presidential Library.
Next, 11.6% of Atlanta's workplace is in high-tech sectors, which mostly include the management of companies and enterprises. Notable companies include Global Payments, iMedX, and NCR.
Atlanta holds approximately $101,915,457,366 in nonprofit assets from 16,762 organizations and strives to improve innovation in transportation. City officials are encouraging citizens to decrease the number of cars out on the roads through biking and walking, which include providing grants to make these initiatives possible.
Atlanta is also focused on improving city-wide safety by adding smart streetlights and a gunshot detection system to keep pedestrians safe. Lastly, Atlanta is recognized as home to some of the most innovative universities thanks to Georgia State and the University of Georgia.
Ranking factors
Home to Most Innovative Universities
Top Tech Employed
Home to Top Emerging Brands
Home to Most Non-Profits
Top Innovative Infrastructure
Most Innovative Education

Utilized Getting Smart's study on the 10 Smartest Cities: Leading on Innovation

Most Innovative Healthcare
Most Livable Cities
Most Sustainable Cities
Tell us what makes your city innovative
That wraps up our list of the most innovative cities in the US. But, the conversation doesn't stop here. Let us know what makes your city innovative and different from the cities on our list.
At Nexcess, we support innovative businesses by helping our clients build and host dynamic and modern websites to make their wildest dreams possible.
For nearly 23 years, we've been providing simplified, high performance, secure, curated solutions to accelerate SMBs and their creators getting, staying, and growing online.
With
StoreBuilder
and our wide array of digital commerce products, we're making it even easier for you to launch your ecommerce store, dream big, and do more online.
Explore our plans to get started today.
With Fully Managed Hosting from Nexcess Better is Built In