Turning an Idea Into Innovation
Learn how one web development agency helped their client merge their favorite features from Magento and WordPress to launch an unrivaled solution.
I built the module to allow seamless integration of Magento and WordPress. To customers and search engines it should look and feel like one application. It's great to see Netalico/Nexcess taking advantage of this and building a great site
- Ben Tideswall, Creator of Fishpig module
Audio Advice had a vision: deliver a customizable, fully-featured ecommerce site, as well as best-in-class blogging functionality to drive organic traffic. They knew that Magento was the most configurable ecommerce platform and WordPress was great for content marketing. They wanted everything to live on the same domain. Their question was how to get the best of both worlds.
Some solution architects combine applications by using multiple subdomains such as blog.theirwebsite.com or store.theirwebsite.com. This approach keeps apps separate but also creates complexity for tracking and reporting - plus it's easy to misconfigure SEO settings and lose gains from your content marketing strategy.
Audio Advice was determined to create a hybrid site - and recognized the need for a partner & host with expertise in both platforms who could create a bespoke solution. Enter Netalico + Nexcess.
Most ecommerce stores rely heavily on ads to gain customers. Audio Advice is able to grow organically because of their seamless Magento/WordPress connection and their focus on content marketing.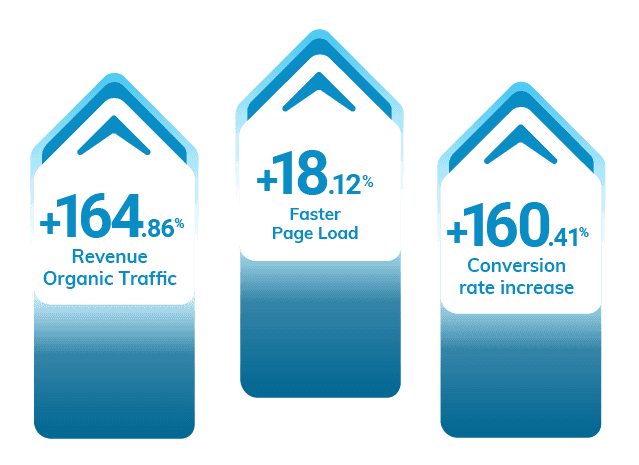 Using the intrinsic customizable nature of both Magento & WordPress, Netalico was able to use the
FishPig
module to seamlessly integrate the apps into a single site (without subdomains) for
Audioadvice.com
.
Nexcess is one of the only hosting companies in the world specializing in both WordPress and Magento. Not only can you combine the apps, but they'll run together smoothly. Should you run into any trouble, we have strong subject matter experts on-hand 24/7/365.
Ready to see results for yourself?
See how Nexcess can help you innovate for your clients.
Learn More
Everyone at Netalico – from our development team, to our design team, and SEO experts – shares a passion for innovation and high-level service to our customers in order to help them run successful businesses online.
As a leading Magento eCommerce website design and development company, our goal is to design and develop high performing, optimized, cloud-based, fully managed eCommerce websites.
Our team is diverse and possesses a wide range of skill sets and backgrounds to help take your eCommerce site to the next level.
Powering Your World Online
Site by Site, Store by Store, Side by Side

From uptime to bandwidth, customization capabilities to reliability, your host is responsible for developing and maintaining the foundation of what you build. Behind all the technology resides people who love to help and know exactly what to do when issues arise.

Count on us as your business partner, powering your site while empowering your team to do the work they love.
Become an Agency Partner