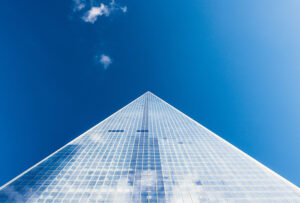 WordPress is often thought of as a great CMS for bloggers, SMEs, and, with WooCommerce, small to medium eCommerce stores. Its popularity is attributed to the fact that it's free, it's easy to use, it has a huge theme and plugin ecosystem, and it's what people know.
But WordPress is also one of the most popular content management systems in the enterprise space, where cost and ease-of-use are less of a concern. Large organizations with the money to spend on any CMS they want and no shortage of developers and content strategists also choose WordPress rather than enterprise content management systems like Sitecore and Adobe Experience Manager.
That's the upshot of a recent report that investigated enterprise CMS use. WordPress and Adobe Experience Manager are neck-and-neck as the most used CMS by enterprise organizations and WordPress is the most used secondary CMS. Enterprise organizations use WordPress for corporate websites, for brand and product websites, and for eCommerce stores.
They choose WordPress because it is scalable, it has a robust ecosystem, provides a quicker time-to-market than competing options, and has better security. Just as important is the number of skilled WordPress professionals available to develop and manage WordPress sites, themes, and plugins.
In spite of last year's multitude of security breaches and data thefts, enterprise organizations take security very seriously, the financial and PR costs of a data loss or hacked website are significant. A properly configured and updated WordPress site is a highly secure foundation for building business critical websites on.
Enterprise organizations have strict requirements and long vetting processes for the technology they deploy. They choose WordPress because it provides the security, performance, and scalability required to build large sites. The huge ecosystem of open source plugins and themes allows enterprise organizations to quickly access the functionality they need. Because WordPress is open source, large companies can verify the code of WordPress and any plugins they use.
In the future, the REST API will also be a major factor in attracting large organizations to WordPress. The API allows WordPress users to build integrations with existing systems and software with a minimum of fuss, making WordPress perfect CMS for businesses with complex content management processes and distribution requirements.
Unlike proprietary content management systems, WordPress helps enterprise users avoid vendor lock-in: there are no licensing fees, long-term support contracts, or platform limitations. Migrating a WordPress site to an alternative hosting platform is more straightforward and less expensive than with proprietary alternatives.
Nexcess is the ideal hosting platform for organizations looking to combine the flexibility of WordPress with the power of enterprise managed WordPress hosting. Get in touch to find out about our custom managed WordPress clusters.