A pricing strategy involves determining the ideal price of a product or service based on the market factors — market condition, customers' purchasing power, market demand, and competitor pricing.
Why is it important?
Price mistakes
can bring down your business.
Setting low prices to attract customers may work initially, but it makes it hard to raise prices down the road. Conversely, high prices give you more profit margins on items but could reduce sales.
What's the solution?
You need to strike a balance between sales and profitability. To do so, you need to choose the right pricing strategy for your business.
Let's look at some popular pricing methods you should consider for your price decisions.
Pricing Methods
1. Penetration Pricing.
2. Price Skimming.
3. Economy Pricing.
4. Dynamic Pricing.
5. Freemium Pricing.
6. Premium Pricing.
7. Cost-Plus Pricing.
8. Bundle Pricing.
9. Psychological Pricing.
Penetration Pricing
In a penetration pricing strategy, companies set the product price point significantly lower than their competitors. It enables new businesses — or new product lines of established businesses — to enter a market and quickly attract many customers.
The price rises once the promotion ends or after the company achieves its desired objectives.
A penetration pricing strategy will help you gain a significant market share with the low selling prices. You can then retain your customers while increasing prices with marketing strategies like occasional product offers.
This method of pricing suits new companies that are looking to break into competitive markets. Once they acquire customers' trust, they can raise the prices.
Price Skimming
Price skimming means setting significantly high prices at the product launch and lowering the price gradually as the product demand decreases and new competitors enter the market.
Price skimming caters to early adopters willing to pay a premium price for the latest product or service. The initial high price helps cover the product development costs, while the later lower costs protect your market position against new competitors.
It complements new products in fashion and technology businesses where the latest products are highly sought after.
Economy Pricing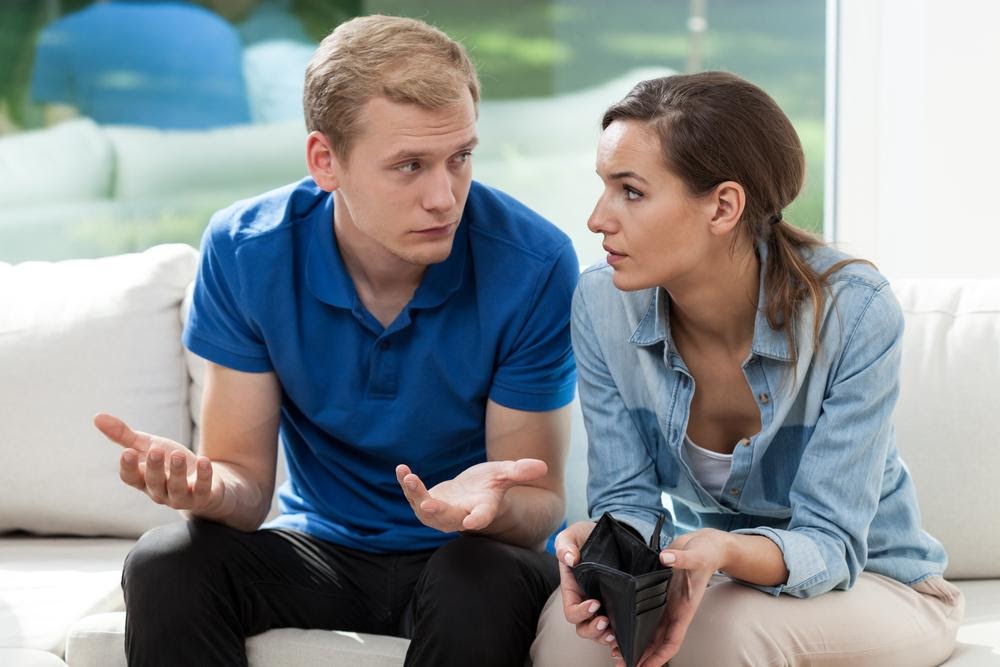 Economy pricing targets the price-sensitive buyer.
You provide products and services at lower prices than the competition, but you also require lower costs of production to attain a reasonable profit margin.
The success of this pricing model depends upon attracting buyers by providing a better offer than they find in the market. Still, it can be risky if you don't get the large sales volumes, and it ends up hurting your profits as a retailer.
Dynamic Pricing
Dynamic pricing, also known as demand pricing, is a flexible pricing method that sets prices based on market and customer demand.
It is commonly used by utility businesses, airlines, and hotels.
Companies vary prices depending on what the customer is willing to pay at that time. For example, the demand and price for event venues are high during festivities, and customers are willing to pay that high price.
Freemium Pricing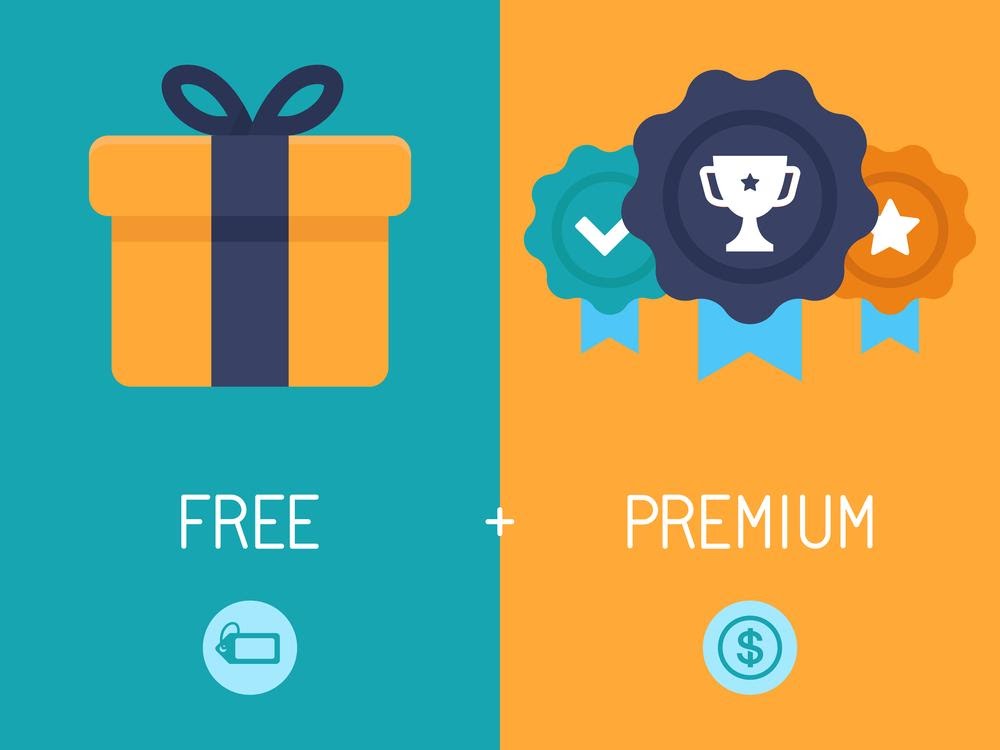 In a freemium pricing method, a company offers a basic form of a product or service for free, hoping that the customer will be willing to upgrade for more features in the future.
This model suits a SaaS or software business.
You can offer customers limited memberships or free trials so they see value in your product and trust you as the provider before committing to an extended partnership.
Also, in exchange for the limited offer, you can get their contact information, including their email address, and use email marketing to nurture prospects into loyal customers.
Premium Pricing
Premium pricing is a strategy that tactically sets higher prices on your products than your close competitors. By this, you give customers the notion that your product is of higher quality — higher perceived value — than others in the market.
If it succeeds, premium pricing secures more profit, improves brand value, and builds your business's general perception.
Cost-Plus Pricing
In a cost-plus pricing strategy, you base your retail price on the cost of production of the product or service.
Ideally, you're setting prices depending on the profit you want to make.You can add a profit margin in percentages — markup percentage — to your production cost for that.
The cost-plus model will only be effective if your closest competitors are also using the same model. If your competitors use a pricing tactic to acquire customers, their prices might be lower, and customers might turn to them.
Bundle Pricing
Bundle pricing is a strategy where you put together more than one product or service and sell them under one package.
Bundling helps your customers buy more products at a reduced price than if they bought them separately.
For the businesses, it attracts more customers and sells products that usually don't move fast.
Psychological Pricing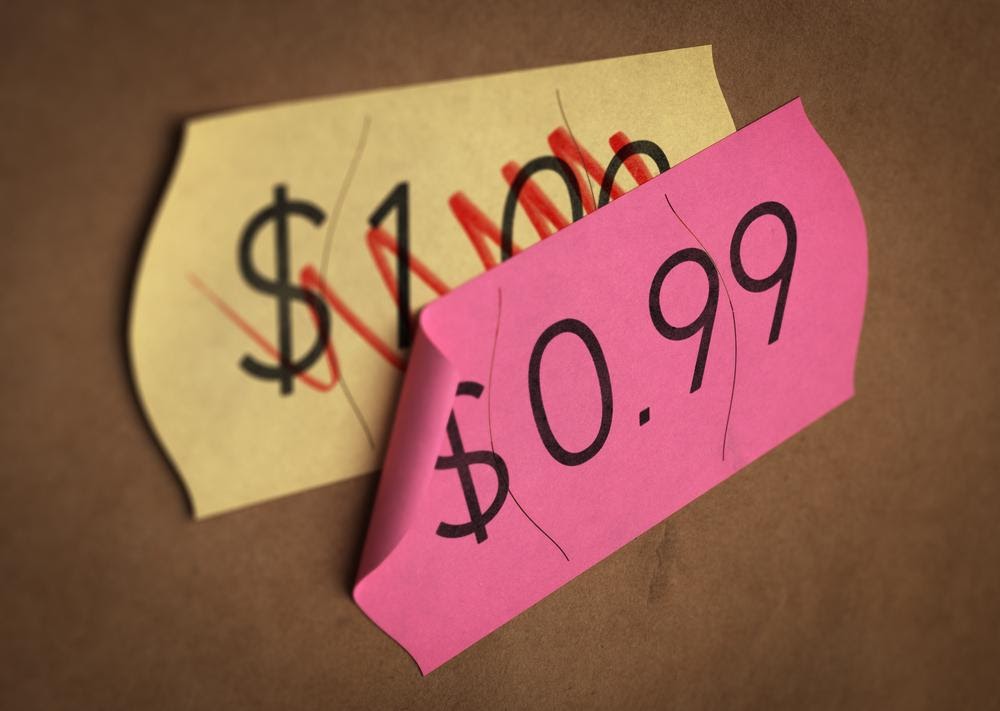 Psychological pricing is an effective pricing strategy that targets human psychology to get more customers.
The most common psychology pricing tactic is the nine-ending price effect, as a product sells better at $599 than at $600.
You also see psychological pricing in action when businesses place a more expensive item next to the one the customer is willing to buy. 'Buy one, get one free' tactic is also another example.
When using this growth hacking strategy, you need to understand your audience. It works best if your customers are typical savers who love discounts and offers.
Final Thoughts: 9 Pricing Strategies To Boost Your Ecommerce Sales
A pricing strategy is a crucial aspect of your ecommerce business marketing plan. It helps you set the right prices and determine your business profit margin.
You can use any of the 9 pricing strategies we have discussed to boost your ecommerce sales and scale your business.
Still, remember that an ecommerce pricing strategy that works for one business might not work for you. Understand your target audience, gauge the market demand, and research your competitor's pricing to see which pricing strategy fits your needs.
As you work hard on pricing and marketing your products, we can handle your ecommerce website. Jumpstart your WooCommerce store with fully managed WooCommerce hosting by Nexcess today.
With Nexcess, better is built in. Experience fully optimized WooCommerce hosting for yourself.
Related Resources