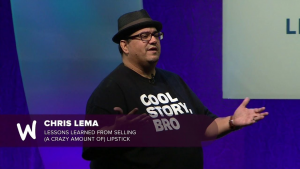 "Shopify doesn't require any work…"
We were sitting outside at a friend's backyard fire pit. The conversation was about work. My buddy was the technology person at a company doing a ridiculous amount of business online. He wasn't part of the technology team. He was it. One guy.
He'd been brought into the company to help them transition away from the legacy Magento eCommerce solution that was breaking almost daily.
As he asked me questions about WooCommerce, he paused to tell me that likely the decision was already made. His boss had already told him, "Shopify doesn't require any work…"
The truth? For his boss, that perspective makes a lot of sense.
WooCommerce from the Executive Perspective
When you think about my buddy's boss, the decision-making is pretty simple. They don't have to find a hosting company. They don't have to pick the right hosting plan at that hosting company. They don't have to find a team of technologists to install WooCommerce, or configure it.
There's nothing to do except to decide and pay. In the business world, that's what we call a low barrier to entry.
WooCommerce, on the other hand, is more work for that executive. When they ask about the price and hear that it's free, it naturally leads to an entire discussion on open source. When they ask about features, they learn about plugins. And everything requires a talented team of developers who can put it all together and make sure it will work.
Notice I'm not saying anything about the actual work of an eCommerce site. I'm simply comparing the executive dynamics between a hosted eCommerce solution like Shopify and a piece of software like WooCommerce.
Hosted eCommerce is Growing
These are names you've likely heard of before:
Shopify
Ecwid
SquareSpace
Volusion
Big Cartel
BigCommerce
In the past three years, we've seen more than 1000% growth, as more and more stores come online on these hosted platforms.
The benefit of these hosted solutions is that you can get started with an online store without worrying about technology at all – a promise that sounds too good to be true, but just enticing enough to get more than a million stores launched.
In the same period, WooCommerce has grown dramatically, despite the challenges of requiring hosting and developer expertise to help it along – adding close to two times the same number of stores as all the above, combined.
Once There Was Managed WordPress…
When I first started using WordPress, the steps were fast but required some pre-existing knowledge. First I would pick a hosting company and get an account spun up. Then I would download the application. Then I would go configure a database to get it ready. From there I would upload the WordPress application, and then configure the settings so that it could connect to that database. Tired yet?
Thankfully, our friends at Pagely decided that a Managed WordPress hosting product would be useful – where all of that work was done for you, automatically. Then came ZippyKid, and finally WP Engine.
And for the last several years, the number of hosting companies that have jumped into Managed WordPress have moved into double digits, including us here at Nexcess.
Given how dependent WooCommerce is on WordPress, it makes sense that most Managed WordPress hosts decided that customers could just upload WooCommerce, configure it, and run their stores on the normal Managed WordPress plans they were offering.
We're announcing Managed WooCommerce Hosting
Of course, getting a WooCommerce store running isn't just a matter of uploading a plugin. The number of help articles written about the different configuration tweaks you need to make, depending on your host, is evidence of that.
That said, all of us in the Managed WordPress hosting space aren't really competing with each other. It's the companies offering hosted eCommerce – the Shopify, SquareSpace and BigCommerce – that should worry us. Because they're focused on providing a solution, not the pieces and parts that you can assemble to make sure your store will work well.
It's what our Managed WooCommerce Hosting product is all about. A total solution, not just a single-click deployment of a plugin.
You'll be able to load test your stores before big campaigns.
You'll see better order performance than normal installations.
You'll get access to a large and realistic data set for testing.
You'll be able to swap between simple and advanced UI.
You'll be on a platform that autoscales for you, based on demand.
This is hosted eCommerce that gives you everything you'd get from other platforms, while also getting everything that you love about WooCommerce: flexibility and control at a price point that you'll love.
Are you a WooCommerce developer?
If you're a WooCommerce developer, you'll be happy to know we worked with the great folks at MindSize to build a new plugin that will create a different data store for orders so that you're not seeing the poor performance that comes from post-meta entries.
And we've published the plugin so that you can test your own extensions with it, so that your extensions are guaranteed to work on our platform.
Built for Store Owners, Appreciated by Devs
When we started developing this product, we spoke with store owners everywhere. They all said the same things:
They wanted a solution that their staff could use easily.
They had an idea they wanted to validate quickly.
They hated the challenges of running stores on shared hosting.
Developers wanted other things:
They wanted an easy way to performance test their sites
They didn't want to get charged overage fees for high traffic
They wanted to know how to scale WooCommerce
Now We're Preparing for the Launch!
For the past couple years, I've had the privilege of speaking at WooConf. It is, without question, one of my favorite conferences ever. And this year was no different – when asked to speak, I agreed immediately.
Then I found out that the date had changed to conflict with my all-time favorite conference, CaboPress (I'm biased because that's the WordPress conference I run in Cabo).
So this year I won't be at WooConf. I'm sure it will be as awesome as ever! But since I couldn't be there, I decided to make the announcement this week, when I could answer questions.
So the form you see below is the interest form. As we get ready to launch our new product, I want to invite you to apply to our invite-only early access Beta.
I'll be reviewing each one and then my team will give you a ring to talk to you about your store.
I can't wait to get you on the new platform and to test out all sorts of stuff we've done to make your stores run better than ever.