Nexcess, the market leader in Open Source Digital Commerce, has launched a new feature designed to keep heavy-trafficked websites stable under strain. Nexcess Advanced Auto Scaling is ideal for agencies & enterprises looking to plan ahead and optimize ecommerce performance during the extreme traffic spikes expected for this year's holiday season.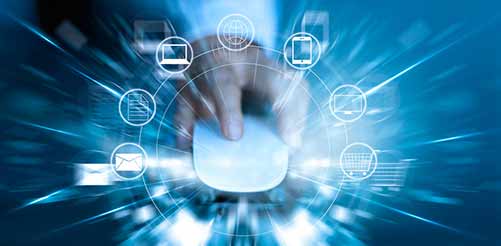 For online stores, having a multitude of website visitors is similar to managing long lines in a brick and mortar store. When many people line up to check out at the same time, new registers will open to ease the flow and keep consumers engaged instead of enraged. Nexcess launched Advanced Auto Scaling as a feature that continuously monitors websites for traffic and dynamically adds resources to accommodate bursts in user concurrency. When a scaling event is triggered and Nexcess Auto Scaling is enabled, product pages and checkouts remain fast and crash-proof,  helping reduce cart abandonment while providing a consistent customer experience.
'While significant traffic is a good problem to have, if you're not prepared to handle it, you may lose a customer for life' says Chris Lema, VP of Product at Nexcess. 'If you're with a host that doesn't offer auto scaling – or they can scale but it's not automated – once your site gets overloaded, you're likely to see delays and even crash. When Nexcess Advanced Auto Scaling is enabled, it is "simply set it and forget it". The magic lies in automation", said Lema.  
Pricing & Availability
Advanced Auto Scaling is available for every Nexcess customer on any of our Managed Magento, Managed WooCommerce and Managed WordPress plans for $99/month. Providing even greater flexibility, if more resources are ever needed, additional containers with 10 PHP workers a piece can be added for $50/day.
At Nexcess, we're focused on delivering a (truly) managed content and commerce platform for SMBs and the Web Professionals who create for them.  Advanced Auto-Scaling comes to the rescue when traffic surges, maintaining speed, security and a great customer experience.   Nexcess customers can promote flash sales, see activity from a post that goes viral, or prepare for seasonal spikes like holiday shopping with no worries that their site can handle success when it comes their way.