If you have ever met anyone on our Managed WordPress team, one thing is glaringly obvious. We really love coffee. I mean, it is something that gets talked about often in our daily calls.
Imagine my excitement when I spoke with one of our most devoted Nexcess customers (he's been with us for 10 years!) recently and he is helping a local coffee company with their national expansion. Not only do they run a WooCommerce shop for coffee bean sales, but Adam and his team at WebWise Solutions have also created an entire franchise information portal through their website.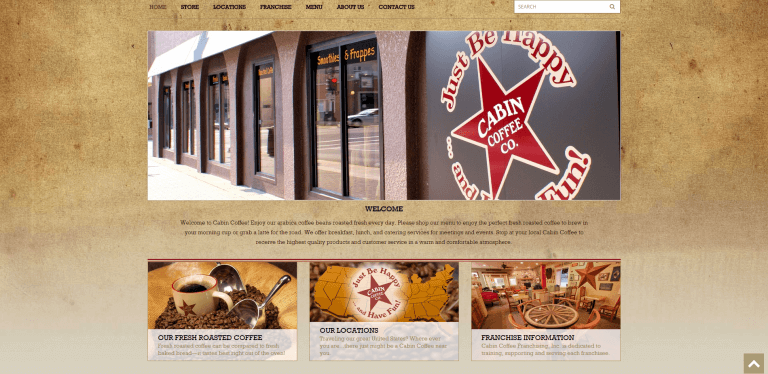 This isn't an easy project, but as Adam explains it is an exciting project that he and his team really wanted to be a part of. He feels like he is able to be a major part of their expansion and success and takes it personally.
Adam's education and early career are in meteorology. He told me it is very similar to his work at WebWise Solutions because "you never know from one day to the next what to expect." The variety is what made meteorology intriguing to Adam and it is what keeps his job fun now.
His background was also helpful when they worked on a project for the National Weather Association. It is a site they are incredibly proud of and one they really showed off their development capabilities.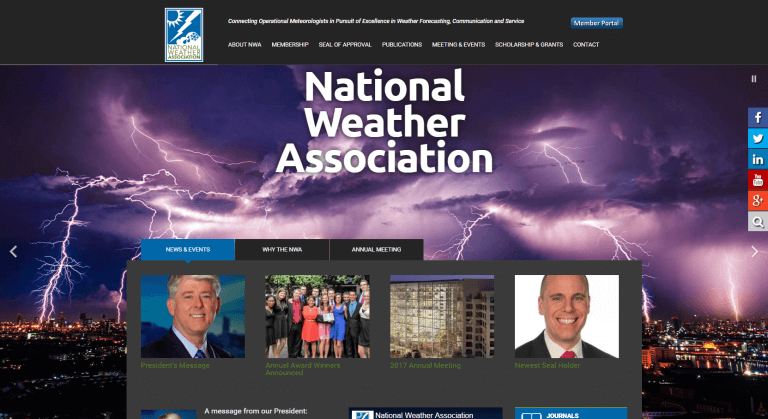 WebWise Solutions is located in a small town in Iowa, however, they have clients all over the country. By utilizing the latest conferencing technologies they can carry out projects of the scope, size, and difficulty of the National Weather Association without ever being in the same room as the client.
It may be a midwestern connection, but Adam was an incredibly genuine guy. Overall he really just "wants a client to be his client because they like him and his work" not because there isn't an alternative. He prizes the referrals he gets and that is now how most of his projects come through the door. Doing good work for good people who then tell others. Plus, he gets to work in Northern Iowa prices. It gives him an edge in his bids on a national scale when competing with larger firms.
"Bottomline is we do high quality work for our clients."
WebWise Solutions focuses on the client first. It was this attitude that led them to a larger local client that really snowballed into other projects for them.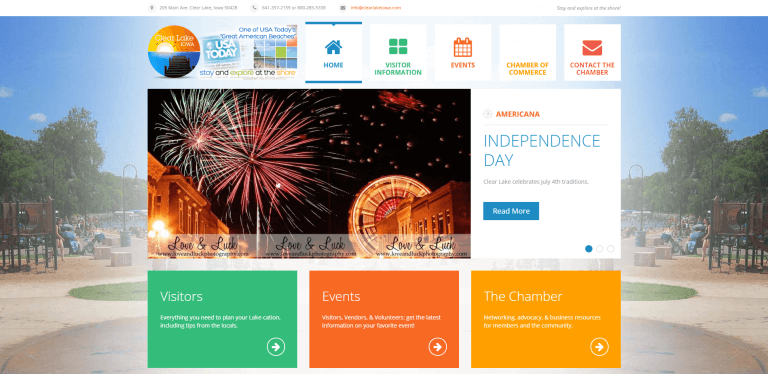 This beautiful website was one of their earlier major victories. The city and area of Clear Lake is a major tourism destination for their area of Iowa. They felt like this was a great way to showcase how beautiful and functional a WordPress site could be. In fact, it was this site, possibly more than any other, that helped them bring in new business.
One thing that Adam left me with was his outlook on hosting. I also stole this explanation and use it myself now! He told me he explains hosting to his clients like this: hosting is like the foundation of a house and no matter how wonderful the house is it all depends on the foundation. It is why he chose Liquid Web 10 years ago and is now utilizing our Managed WordPress platform.
You can find Adam and his team active on Facebook.