Imagine you are on a trip of a lifetime, maybe a safari in Kenya where you are guided along in a private vehicle while exploring an elephant orphanage. Island hopping in the Galapagos, swimming with turtles, spotting iguanas and blue-footed boobies (yes, they really exist). Or even meandering through the countryside of France sampling local wines with 12th-century buildings as your beautiful and historical background.
Now, imagine not having to plan any of these trips. All of these once in a lifetime experiences are at your relaxed fingertips with Jen Hoddevik, The Travel Yogi, at the helm.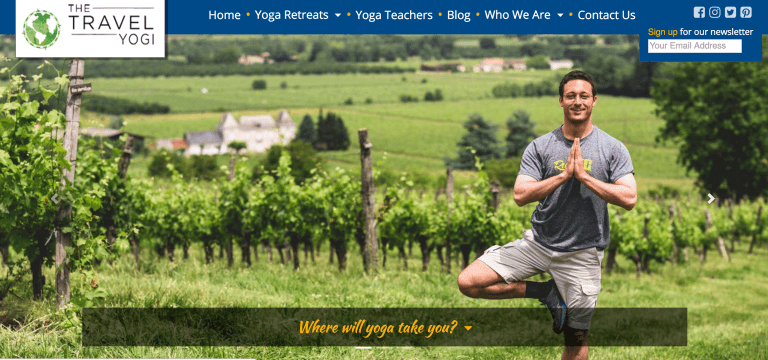 She has created 12 unique retreats in 12 incredible destinations. Each retreat is perfectly crafted for the region and Jen says she really makes sure that her groups are experiencing the culture not just staying on a resort.
If you noticed the name, The Travel Yogi, then you might be wondering if these trips have anything to do with Yoga. The answer to that is, yes.
At the beginning of her business,  Jen says her retreats were all about the yoga. She really wanted to make the yoga practice at the cornerstone of the retreats. Over time it has evolved into amazing experiences that involve yoga, but a lot of other terrific things as well.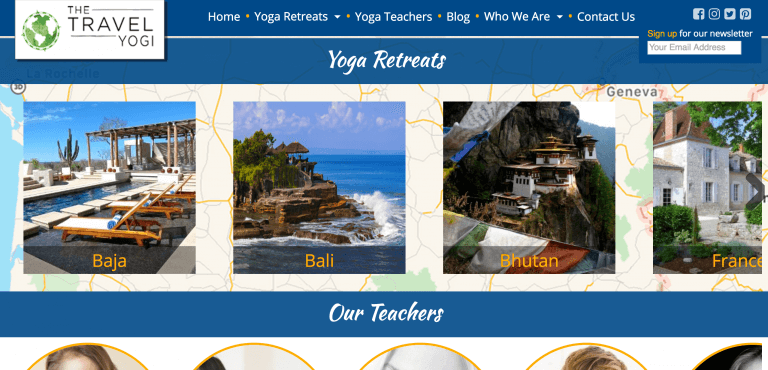 What she really likes about the groups who choose to travel with The Travel Yogi is they are all like-minded in one regard. They might range from beginner yogis to experts, but they all have one desire: to experience an adventure together.
When Jen and I spoke we talked a little about Nexcess and our Managed WordPress, and mostly she doesn't have to think about her hosting. Her site works perfectly and it loads quickly. She is really happy she found Nexcess and can't imagine trusting her business anywhere else.