Talk to anyone starting a blog and I bet most people have a dream that their blog turns into a business. And they hope their business will allow them to work anywhere and live all over the world. The lucky few are the ones that get to make it work. To own a thriving business and get to pack their bags and just go.
Andrew and his wife, Meredith are currently living that dream. I recently had the chance to speak with Andrew from his home in Ireland about their business Love and Lavender. I also chatted about how he and his wife were able to capitalize on each of their skill sets and have huge successes with their online business. Andrew's background is in the Canadian national police force, but he is also a self-taught coder. His wife had an online veil business. When they had the opportunity to expand with Love and Lavender they jumped all in and haven't looked back.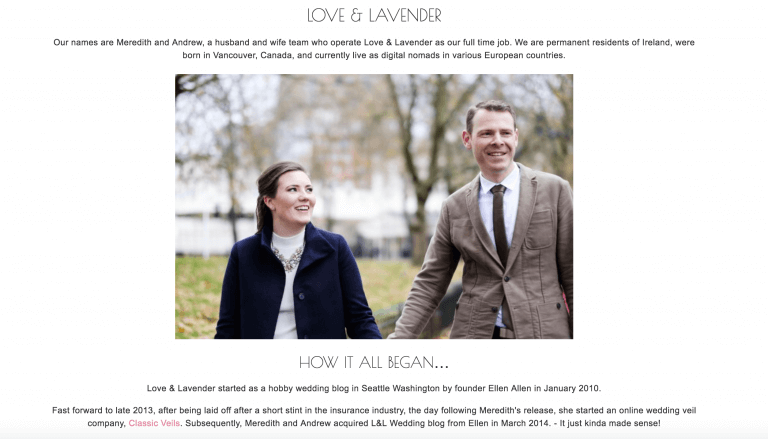 They are now living in Ireland and doing a lot of traveling. Andrew has extensive knowledge of business practices and online marketing and they write many content articles to make sure their site is at top performance. They truly love being able to work on their business from anywhere in the world.
As I was looking at their website I even made a purchase for my friends wedding! Their advice is top notch and they really seem to have their finger to the pulse of the wedding industry.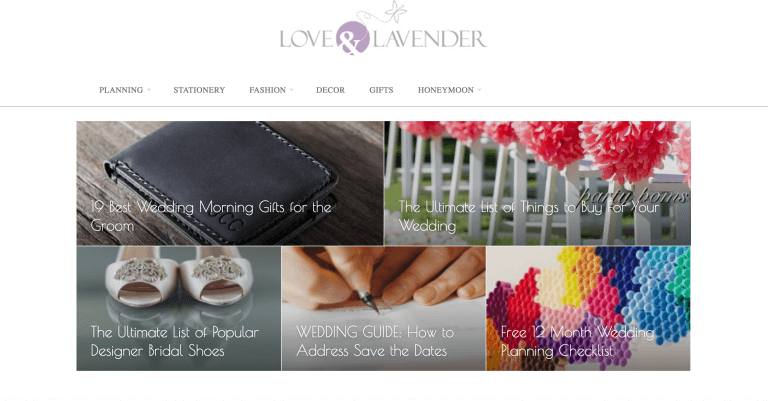 If you thought that owning one site wasn't keeping them busy enough, they also run Classic Veils and Groom Ties to complete their wedding industry offerings. Andrew even gave a teaser that he might be willing to take on client work building websites. And if you look at the three he has created for his own company, you can see why!
All three of these business websites are easy to navigate even though there is a ton of information to dig through. The pictures are perfectly matched to the subject materials and with all of this the design is still streamlined and modern.
When asked about Nexcess and using Managed WordPress, Andrew said, "We are not moving anytime soon."
Andrew loves the ease of managing all of his businesses in one easy to use Managed WordPress portal. He says, "as an online business owner, not having to worrying about downtime of my WordPress site is one reason I switched to Nexcess."
He continued, "and of course, their friendly support team have always been extremely quick to solve any issues. It certainly gives me peace of mind to know I am in skilled technical hands."