WordPress popup plugins are a must for savvy website owners who want to catch visitors' attention quickly. Fortunately, popup plugins are also cheap or even free for users to install on their sites. 
With the large selection of free WordPress popup plugins has to offer us, it can be hard to make the right choice. We're here to spare you the frustration of testing every free WordPress plugin out there — use our list to simplify your research. 
What Is a WordPress Popup Plugin? 
A plugin adds functionality to your WordPress website. Popup plugins allow you to customize, deploy and manage plugins to help with your marketing. 
Many different software publishers have created their own popup plugins and made them available for direct download and installation to your site. 
How Can I Find the Best WordPress Popup Plugin Maker? 
To find the right popup plugin for you, think about how you'll be using popups. Refer to the list below to learn more about some of the free popup plugins available for WordPress and decide on one to try out yourself. 
Sumo

Grow your email list with the free Sumo popup plugin. Create timed plugins and view metrics for your popup's performance from inside Sumo to see how well your marketing is doing and make adjustments. 
Sumo has a free version offering most of the tools you'll need including access to all of the apps inside the platform (as long as your site has less than one million visits per month). If you're interested in premium support, you'll need to pay $20 or more a month for access, depending on your website traffic. Traffic beyond one million visits per month requires an enterprise account. 
For site owners who don't necessarily want premium support and who still want advanced apps and analytics, the free Sumo plugin is tough to beat. 
Popup Maker

Although it's free, Popup Maker offers unlimited popups and includes user targeting via cookies and trigger conditions. This plugin provides startups with many of the same tools and tricks that many people would expect only large enterprise websites to have. For your business, it may give you a helpful edge against your competition. 
The $16 per month Extensions Bundle and $15 a month Individual Extensions accounts offer extras such as use on unlimited websites, advanced integrations with other helpful apps, and more. 
Mailchimp Popups
There are many different types of Mailchimp popup options, so we'll review a few of the more common choices here. 
Mailchimp's Own Popups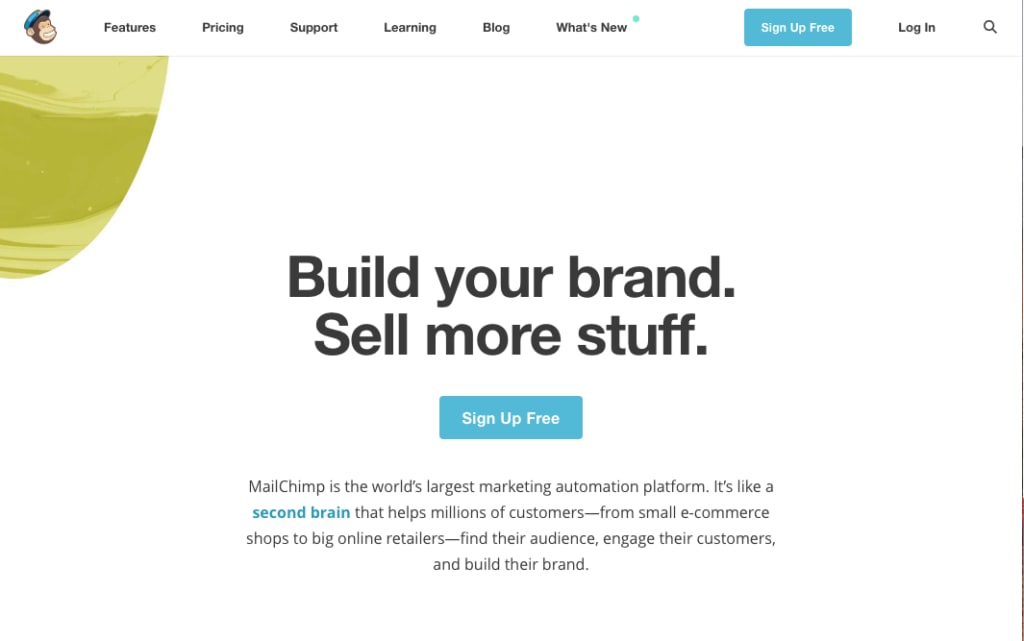 From within the Mailchimp platform, you can create a popup form and have Mailchimp automatically install to your page or you can generate HTML code that you can paste into your WordPress page. Which option you choose may depend on whether or not you want to do this part yourself. 
MC4WP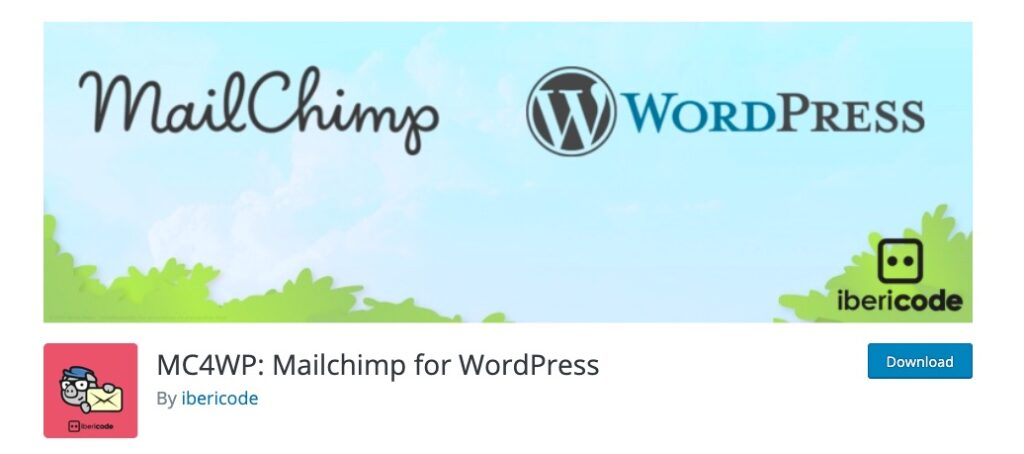 MC4WP allows you to design your own forms and popups or link to existing forms on your site. This plugin gives you a variety of different options for how you use Mailchimp and WordPress together, giving sites more flexibility. You can create an unlimited number of forms and direct visitors anywhere on your site after they respond to your popup. 
MailChimp Forms by Optin Cat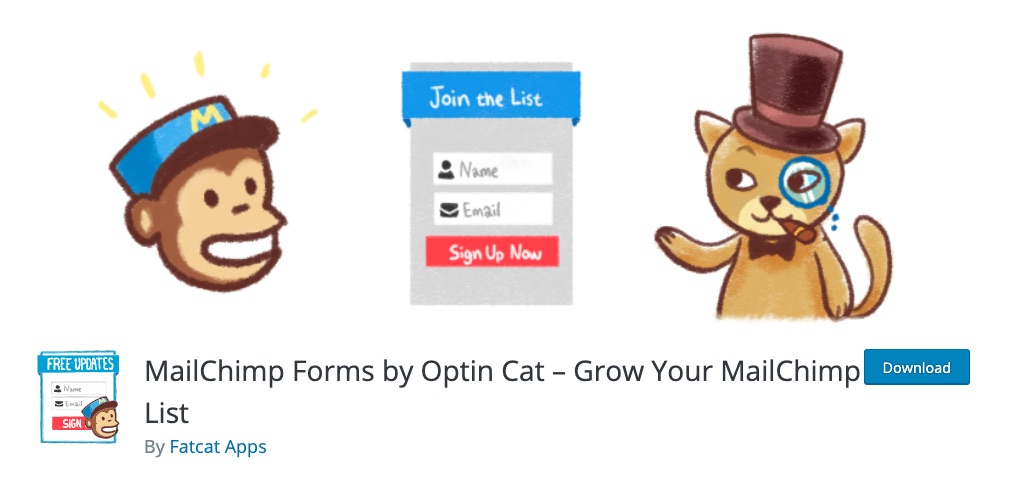 Optin Cat has a free plugin that lets you create and use Mailchimp popups. You can use analytics with the free version, but the premium version allows you to unlock more design choices so you can customize your popup to your site. 
Icegram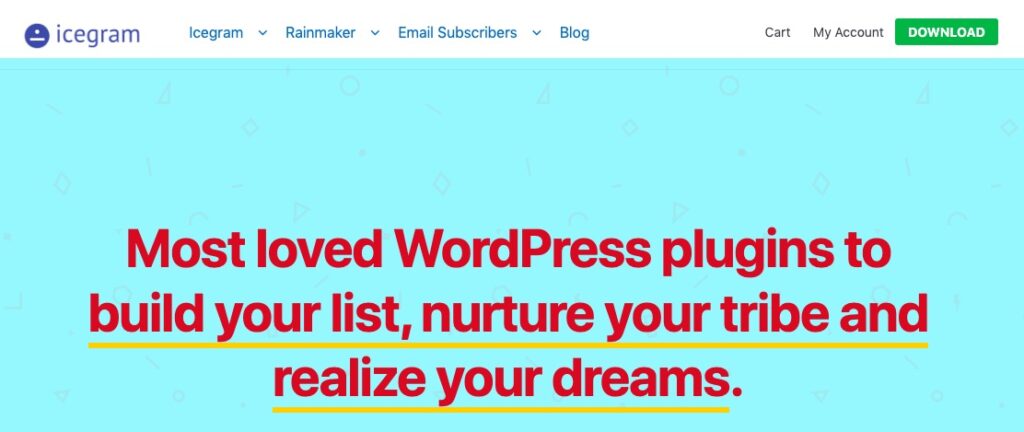 Icegram gives users a lot for free — unlimited campaigns, unlimited popups, and zero branding. This plugin does a lot more than create and manage popups. It has helpful templates and analytics tools to enable you to get the most from your popup marketing. 
From there, Icegram also offers you the tools to collect leads, essentially giving your site a light version of a CRM. For $97 a year, you can upgrade to the Pro version and get additional analytical tools and themes. 
GetSiteControl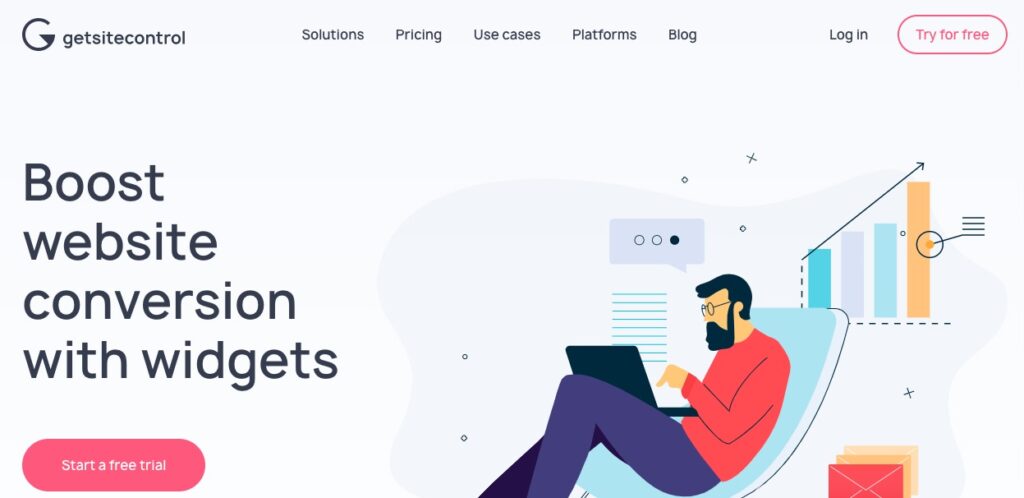 A variety of different popup and widget styles are available with GetSiteControl, making it easy to find a format that will fit your website. 
To unlock the full features of GetSiteControl beyond a free trial, you'll pay $9 and up per month, depending on your website traffic. Many features are available with all of the GetSiteControl plans — in contrast with other popular popup plugins which typically don't include things like exit-intent popups and unlimited users. 
Optin Forms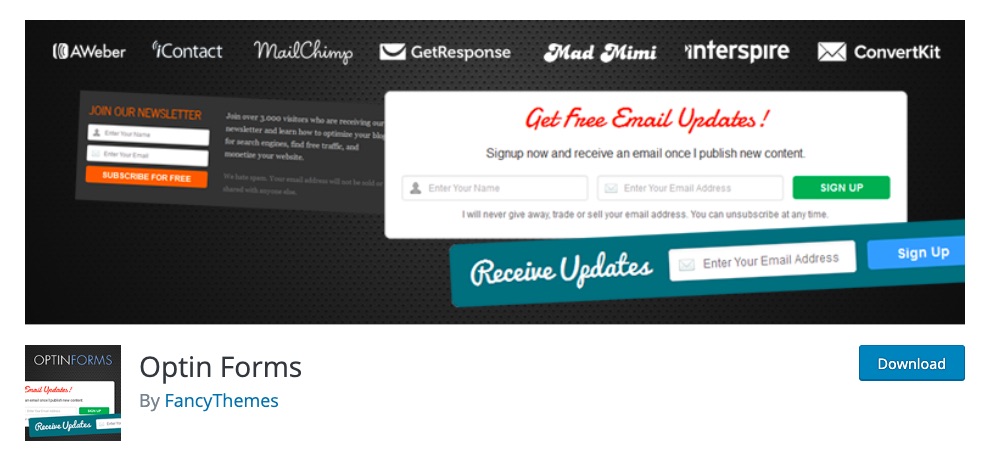 Create, customize, and design popups that integrate with popular email software such as Mailchimp, GetResponse and iContact. When you're ready to post, create a shortcode or have the plugin post your popup form for you. 
The Optin Forms plugin is a good choice if you're creating a popup to help you build your email subscriber list. It's also completely free. 
Hustle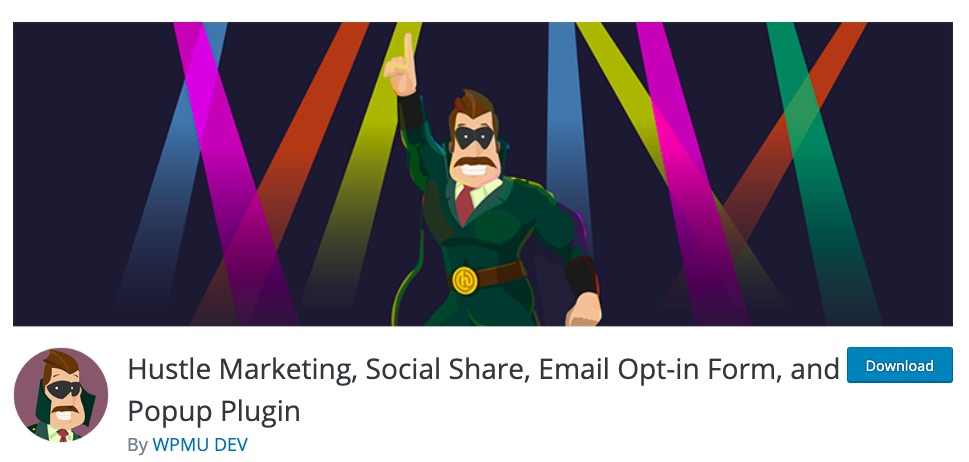 Hustle is a versatile popup plugin that lets you collect leads, build your email list, and target popups to user intent. Even if your visitors are using ad-blocking software, Hustle has popups that can reach your customers.  
The Hustle plugin works without a hosting membership from Hustle's developer, WPMU DEV, but a $49 a month membership unlocks full Hustle features and other apps and bonuses you may use with your website. 
Yeloni Exit Popup
Make widgets and exit popups while still keeping the user experience positive for your visitors. Yeloni has a lot of advanced features (with a low price tag) which let you use unlimited contacts and even receive support from the Yeloni team with the free version. 
Upgraded plans cost $10 a month and up, depending on the version you use and whether you need a license for a large number of sites. 
Layered Popups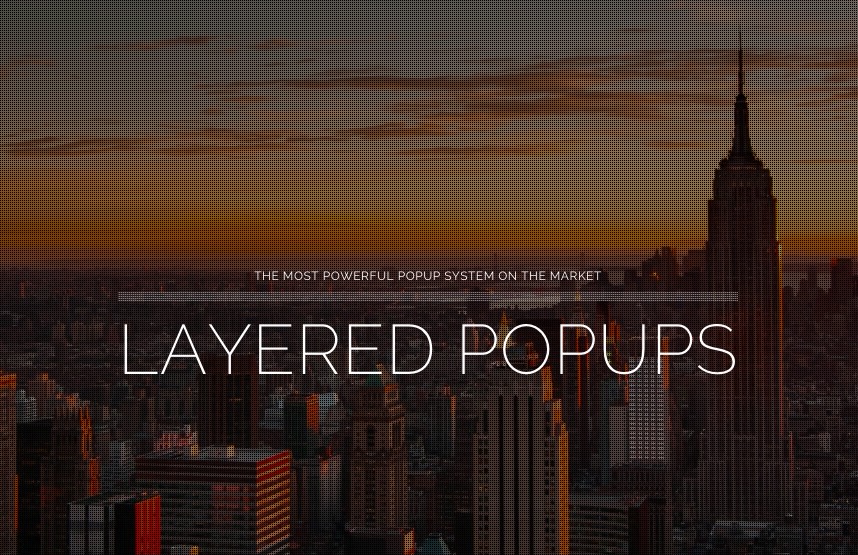 Layered Popups for WordPress lets you create animated, multi-layered popups. If you want to create exquisitely-designed animated popups or craft layered popups that are more a part of your site's content than the usual ad or slider, Layered Popups may be for you. 
A standard license for the Layered Popups plugin is $21 and gets you access to design, popup creation, management, and analytics features. 
How to Use WordPress Popups in Your Marketing 
Popups in WordPress can have different uses, and with advanced user targeting, new uses for popups are developed by site owners all the time. Many websites use a popup to collect email addresses to build subscriber lists for newsletters and special offers, although use for email marketing is by no means the only way you can put popups to work. 
How to Build a WordPress Popup 
If you want to know how to add a simple WordPress popup to your website, then the tutorial or walkthrough for your plugin will likely have the answer for you. 
Generally, all you have to do for a simple popup is designate which inputs you need from users (such as name and email address) and which design choices fit your needs (like popup text, size, color, shading, graphics). These popup plugins are generally straightforward to use without advanced technical skills, making them ideal for WordPress beginners. 
Here are a few ideas for how to use your popup plugin more effectively. 
Contact Forms
Create contact forms for your website that allow visitors to quickly get in touch with you. These popups forward user information directly to your email so you have a stream of new leads when you're ready for them. 
They work best if you give people an incentive to get in touch — a newsletter, free offer, digital download, discount code, or another carrot to encourage them to hand over their information and request contact from you.
Email Lists
As you build your business, you'll probably also be putting your email newsletter or email list together. Including a popup on your site for this purpose makes it easier to start collecting opt-in subscribers to your list. 
You could connect this popup to user tracking and exit intent rules, allowing your site to present this popup at precisely the right time. 
A/B Testing 
As you develop your marketing strategy with popups, you can use a/b testing to compare the results of different popup designs and copy combinations. Many popup plugins include the ability to test two different popups with the same target demographic. This helps you make a clear decision and have an obvious winner. 
For instance, let's say your two popups say "Contact Us Today" and "Let Us Help You." Which one gets a better response? Run them both and find out. Then, pick the best one and run it full time. Keep testing new designs this way and you'll learn more about your website visitors and what really makes them tick. Change up design, rewrite copy, use different offers, etc. until you get the results you want. 
Is Your WordPress Popup Working? 
With analytics, you'll know very soon. Be sure to keep your WordPress popup plugin working properly by updating it whenever the developer releases a new version. Review the built-in analytics with your software to determine if your popups are resonating with your audience. 
Compare data with traffic and other website analytics, and you'll be ready to start troubleshooting trends or fine-tuning your popups to get better results. The important thing is to see this as a continuous improvement project. Test, refine, and keep going.