Build Stores That Scale
Learn how Inspry, a specialist ecommerce agency, uses Nexcess as their comprehensive toolkit
When building 100+ WordPress and WooCommerce sites you need tools like Nexcess.
- Matt Schwartz, Chief Strategist at Inspry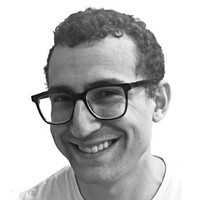 Finding a trusted partner to host a WordPress site is hard. They have to be fast, demonstrate a solid record of uptime, and provide real technical expertise when things go wrong.
As pioneers in the Managed WooCommerce hosting space, Nexcess gave lnspry everything they were looking for. Nexcess delivered incredibly fast hosting that was 25-35% faster than lnspry's previous host. They also reduced maintenance by automatically checking plugins and WordPress core updates with visual regression testing
Most hosting companies only share the speed tests they commission. lnspry performed independent speed tests on Nexcess and WP Engine. They tested a real life client site with 53 plugins and copied over every setting exactly.
The results make it clear which host has built the best infrastructure for ecommerce.
As a web development agency, lnspry needed a hosting company that knew WooCommerce, has features that reduced maintenance, and most importantly, could seamlessly speed up sites.
After conducting a head-to-head speed test, lnspry decided to use Nexcess as their go-to WooCommerce managed hosting provider. Improving the speed of client sites by 25-35% is too much of a gain not to make the switch.
Not only do you get super-fast sites with Nexcess, you can count on uptime, too, so your customers are never disappointed, and you never lose sleep. Enjoy peace of mind knowing your hard work is powered by seasoned experts who take your website as seriously as you do.
Ready to see results? Learn more about how our platform can help accelerate your business today.
Inspry has been developing rock-solid web solutions since 2011. Founded by Matt Schwartz, we derived our company name from the words "insipire" and "spry".
Out team has delivered hundreds of projects from start to finish. In the process, we've earned a deep understanding of the web that we leverage for our clients every day. We treat your projects like our own business and see ourselves as an extension of your team, handling all aspects of your website.