Have you ever dreamed of owning your own store?
Well, now that dream is within your reach with WordPress for dropshipping. You just need to take your customers' orders and leave the rest up to the supplier.
It couldn't be easier to set up an ecommerce store. Once you find the best products, you can then promote them on your WordPress website.
Read on to learn more about:
How the Dropshipping Model Works
Building WordPress Into Your Dropshipping Business
How To Use WordPress for Dropshipping
Final Thought: Create Your Dream Store With WordPress for Dropshipping
How the Dropshipping Model Works
With dropshipping, the seller takes orders but doesn't hold stock. Physical stores manage that by displaying items to order.
But online shopping makes the most of this business model.
You don't need to manage stock in the same way a wholesaler would. That accessibility makes it one of the easier methods for making money online.
Dropshipping requires little to no start-up fees.
Dropshippers receive money from customers. They then take their percentage of the earnings and pass the order on to the supplier who ships the product.
Dropshipping comes in different categories, including:
Product reselling: Resell products from manufacturers to customers.
Product creation: Design your product and have others produce and sell it.
Print on demand: Print your designs on merchandise.
Business extensions: Use dropshipping to supplement your other businesses.
Dropshipping: The Complete Process
Dropshipping stores run like this.
A customer orders from your store.
Your store orders from the dropshipping supplier.
The dropshipping supplier prepares the order.
Your supplier sends the order to the customer.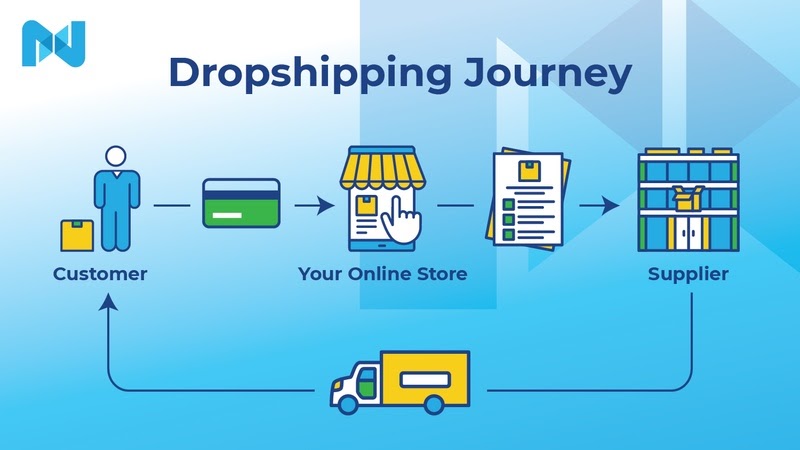 Advantages of Dropshipping
Traditional stores must deal with warehouses. Costs of staff, space, and stock make it even more difficult. Dropshipping has none of these challenges, empowering you to focus on promotion.
You can also reach anyone at any time across the world.
Dropshipping could even be a side-project. Many people use it as an add-on to supplement their blog or social media presence.
Benefits of Dropshipping Over Other Methods
You'll find several benefits to managing a dropshipping ecommerce platform. These include:
Scalability: Your profit margins don't have to rely on sales year-round.
Flexibility: You can work on your terms.
Lower inventory: You don't need to manage stock.
Broader range: Your shelf space isn't limited.
Building WordPress Into Your Dropshipping Business
You'll need a platform for your online store. WordPress provides that as it allows you to manage your dropshipping business. You can integrate a dropshipping plugin with any WordPress site.
WordPress makes it easy with its numerous themes, functionalities, and WordPress plugins. The main thing you need to do is configure your account.
Several dropshipping elements use automation:
Suppliers and inventory.
Establish product attributes.
Manage email notifications and packing slips.
How To Use WordPress for Dropshipping
Here's a step-by-step guide for beginners on starting a WordPress dropshipping business:
First, select a niche fitting your online brand — you want to be recognized.
Choose a domain name that's search engine optimization (SEO)-friendly — people need to be able to find you in the search engine results pages (SERPs).
Install WordPress.
Next, install WooCommerce. We'll discuss that in detail further down.
Find a WordPress theme that fits your online business.
List product pages in your store with product descriptions and high-quality product images.
Start promoting and selling.
How To Dropship With AliExpress
Set up your online store.
Import products from the AliExpress Marketplace.
Fulfill any customer orders made on your ecommerce site.
AliExpress is one of the top 10 ecommerce websites. Its popularity as an online marketplace makes it appealing for dropshippers worldwide. AliExpress provides numerous suppliers on its platform. That range makes it ideal for anyone starting an AliExpress dropshipping business.
You can create an ecommerce business using the plugin AliDropship. You can also use WooCommerce.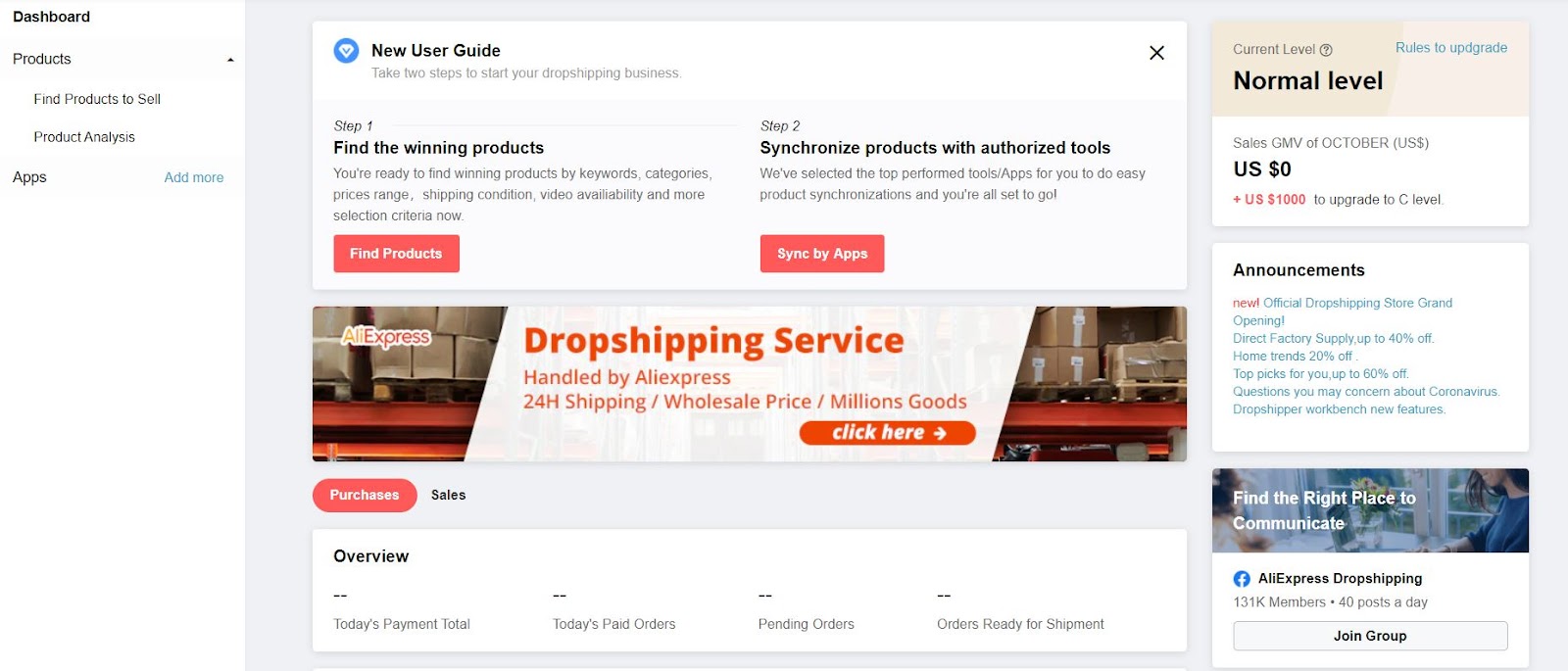 How To Dropship With WooCommerce
Create a WooCommerce dropshipping store.
Add free shipping.
Install the WooDropship plugin and extension.
Import all your products.
The WooDropship plugin from WooCommerce imports products with one click. This simple process makes it easy to turn any blog into an online store. You don't need any technical knowledge, and it's free. It's also one of the most popular ecommerce plugins worldwide.
First, set up a WooCommerce store. Next, offer free shipping, so it's appealing to customers.
Go to WooCommerce, then click Settings.
Choose Shipping, then click Add Shipping Zone.
Include Zone name and type Free Shipping.
Select Add shipping > Free shipping.
Download and install the WooCommerce dropshipping plugin, WooDropship. You can then use the plugin's Chrome extension to import AliExpress products.
Find the products that are right for your store. There are a few factors to keep in mind before choosing a supplier.
Make sure to ask the supplier about the following service features:
Product quality: Subpar items will get poor reviews. Make sure products are high-quality.
Shipping time: Make sure the supplier delivers fast. Also, see if they offer tracking numbers.
Stock quantity: Make sure the supplier has enough stock to manage order fulfillment.
Scheduling: Ensure providers keep a tight schedule. Note the days they take off annually.
Final Thought: Create Your Dream Store With WordPress for Dropshipping
Everyone can now own a business.
You need minimal capital to start up a dropshipping store online. All you need is an idea, and you can start immediately.
Set up a blog and use it to help fund your interests and side-projects. You could have a website dedicated to writing about vintage cars. A dropshipping store with models of those cars would be perfect for that.
A few other ideas could include:
Heath and fitness: Provide exercise equipment such as bikes and running shoes.
Music: Offer memorabilia of favorite bands and musicians.
Food and cooking: Sell products like kitchenware and cooking utensils.
Movies and video games: Sell movie posters and figurines.
Makeup and beauty: Sell eyeliner and lip gloss to complement beauty tutorials.
Start a dropshipping website today. Check out our Fully Managed WooCommerce hosting plans to get started.
Related WordPress Resources