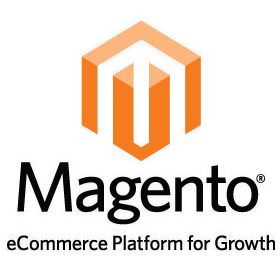 Magento is, at its core, an open source and freely available eCommerce solution. Coupled with optimized Magento hosting, the Community Edition incorporates all the basics that new online retailers need to get a store up and running. However, there are several distinct advantages to choosing to deploy a Magento Enterprise Edition store.
Support
The Magento community is awesome. It's a tremendous resource for online retailers, but the community model has restrictions. Users are limited to searching through forums and other resources to find information that may be crucial for the success of their business.
Some of those resources are excellent, but some are of mixed quality. If a business has very specific needs they may not be able to find what they want. Time-sensitive support can also be difficult to source from the community. They're a generous but busy set of people, and they have no obligation to help. Purchasing a Magento Enterprise licence guarantees expert and immediate help for whatever issues might arise.
Features
There are a number of advanced features that are only available in the Magento Enterprise Edition.
Advanced Customer Segmentation and Targeting
This is a powerful feature that allows for the targeting of specific groups of customers according to comprehensive segmentation criteria. It can have a significant revenue enhancing benefits.
Full Page Caching
Nowhere is a fast site more important than in eCommerce. Studies show that every second of load time reduces conversions and decreases the chance of return custom and referrals. Full page caching, which means that each Magento page is provided from a pre-created store, rather than put together dynamically, can dramatically cut page load times and increase customer satisfaction. The Magento Community Edition is fast, but the full page caching available on the Enterprise Edition, can increase conversion rates and hence revenues by a large margin, especially when Magento is hosted on an already optimized platform.
Private Sales, Reward Points, And Store Credits
Each of these are great ways to increase customer loyalty and engagement, and they are only available in the Enterprise Edition.
Solr Search
Search is the core of the eCommerce experience. The Solr search feature of the Magento Enterprise Edition implements advanced search technology that includes auto suggestions, spell check, and faceted search. It makes it much more likely that your customers are going to find exactly what it is they are looking for as quickly as possible without having to hunt through product listings.
Whether you choose the Enterprise or Community edition, you're going to get the most powerful and popular eCommerce platform available today. But if you're serious about increasing revenue, the Magento Enterprise Edition will provide you with all the support and features you need to take your store into the stratosphere.