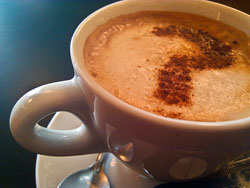 Magento, the world's most popular open source eCommerce platform, can be used in two major versions. Retailers can either go free with the Community Edition or pay for the Enterprise Edition. The Enterprise Edition is not an inexpensive option, and the cost may constitute a major investment for smaller businesses, so they often choose to stick with the Community Edition. However, while the Magento Community Edition is an excellent platform for building an eCommerce store, there are some limitations that make the Enterprise Edition worth serious consideration.
Support
For online retailers, their site is their business. Dealing quickly and efficiently with problems and finding solutions that maximize sales are crucial for maintaining a healthy growing revenue stream. That means having the support of experts who know Magento inside and out and will respond without delay.
The Magento community is a great source of information, but it can fall short when compared to professional support packages. With the Community Edition, store owners are on their own or reliant on finding the answer they want among the disparate collections of advice that exist on the web.
Enterprise Edition clients have access to round-the-clock technical support with a service level agreement.
While the cost of the Enterprise Edition is significant, so is the cost of downtime. A couple of lost days of trading can be more expensive than a year's support for moderately-sized eCommerce stores without even taking into account the opportunity costs of failing to use Magento to its maximum potential.
Discoverability
In addition to support, the Enterprise Edition includes many features that will help support conversion rate optimization and sales strategy.
One of the most important aspects of eCommerce is discoverability: ensuring that it is easy for customers to find the product they need without excessive effort. Magento Enterprise Edition includes the powerful Solr search system, which provides capabilities like layered navigation and auto-completion as well as enhanced configurability.
The Community Edition features a more rudimentary search capability.
Speed
Magento is a PHP application that uses MySQL as its database. As with all such dynamic applications, Magento benefits hugely from caching. Magento Enterprise Edition includes full-page caching of primary pages, including category and product pages. Faster stores lead to higher conversion rates.
Gift Registry
Gift Registries in the Magento Enterprise Edition allow users to create lists of products for gifting. For some types of store this is a great way to increase revenue, more or less guaranteeing a group of sales. The Enterprise Edition also includes other gift-giving functionality, like the ability to purchase physical and virtual gift cards. The Magento Community Edition lacks these features.
This is only a small sample of the features that Magento Enterprise Edition includes and the Community Edition does not. Take a look at the full feature list for more information.
While a Magento Enterprise Edition License may seem expensive when compared to the free Community Edition, in most cases the cost is more than paid back in increased revenue due to the more reliable support and advanced features.