As WooCommerce has grown in popularity, the community has seen an influx of web developers and designers offering their services to merchants. Within this group are incredibly talented and knowledgeable developers, as well as 'green', less experienced developers. Ensuring you've got a developer that can deliver what you're looking for means this search can turn into a time-consuming task.
With a group this diverse you do not have to accept the first WooCommerce developer that reaches out. Selecting the wrong developer can mean problems down the line, with inexperienced devs unable or unwilling to complete a project to specification. To avoid this, it's important to gain insight into the developer's capabilities and background before committing and collaborating together.
Let's take a look at some of the questions you should ask any potential WooCommerce developer, to ensure you find the right fit for your business.
1. Where Are They Known?
One of the first hurdles is figuring out who to even start talking to for your project. While WooCommerce does provide a list of experts, it won't be an exhaustive list of all the people that can build great WooCommerce solutions for you.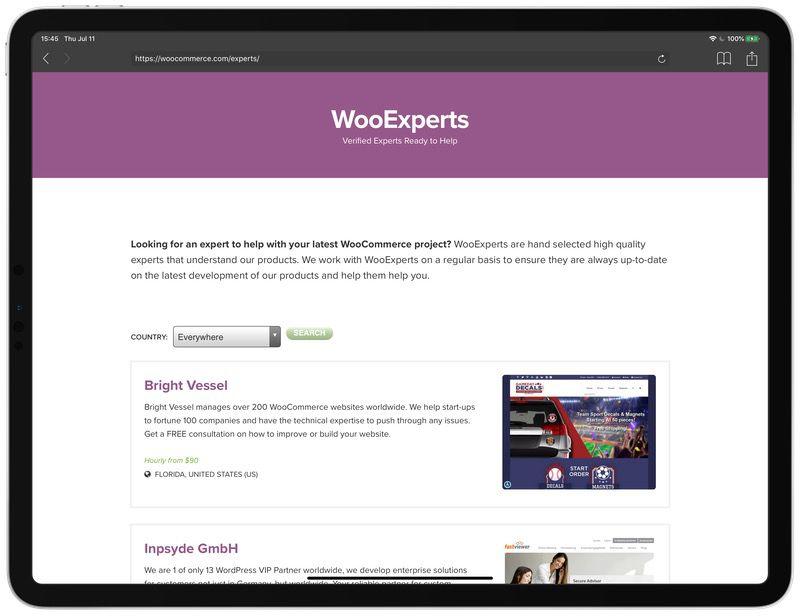 If you're building a specific type of store, start with a search to see who is writing about building WooCommerce solutions that match your needs. Not everyone can build that custom classifieds site you've been dreaming of building. If you find a specific author of interest on a blog like this one, it can be worth searching their name to find out what else they've talked about doing on their own site or on other blogs. This may also bring up talks they've done for local WordPress conferences (called WordCamps) or a YouTube channel where they talk about code issues they're working on.
While not everyone that's great writes or does videos about their work, it's a good place to start.
2. What does their Customer vetting process look like?
As you start reaching out to different developers, take notice of their process to vet clients – because a good developer or agency will have a process. They should have a form to fill out, or a series of questions to answer before they start to dig deeper into your project.
It may feel a bit off-putting to jump through another hoop or two to get to talk to someone about your project. Remember, a process is an indication of an experienced shop. They have a way to gather information so they can have the best chance of delivering on what their customers want. If you send a single email and get an instant quote from someone that can start tomorrow, at least take a step back and verify that whomever you're talking to isn't promising they can do the work just to get the work. Good developers are often busy.
3. What makes a successful project?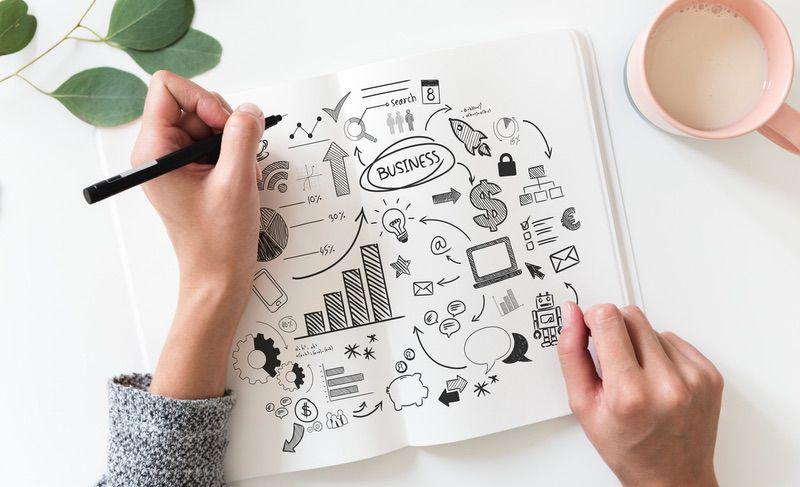 Once you get in touch with a prospective developer, the first question I recommend you ask is what does it take to make a project successful? They should have a list of ways in which you'll communicate, and they'll likely they'll have a project management system that they prefer and want you to use. Not having a project management system is not a clear signal that it won't work, but expect more experienced agencies to have one.
One big red flag to look out for is if they deal with everything via email. It may be an indicator that they will work with your billable hours inefficiently. Don't be afraid to ask questions! You want to know how your project is being handled. For example, popular freelancer Jason Resnick has all his clients use email, but all of that email gets sent back into a project management system that he uses to triage tasks. He works within the project management system while his clients deal with email alone.
4. Are we going to use an existing theme or build something custom?
For many sites, it doesn't make sense to launch with a custom design. It will take longer to build, cost more, and doesn't guarantee that you'll earn any more than if you went with an off-the-shelf theme customized to fit your branding. In fact, many times online shoppers benefit from templates because they know where to find what they're looking for. Make sure you ask if the agency you're talking to is planning to build something custom, or customize an existing theme for you.
If you have your heart set on a completely custom theme, make sure you understand the tradeoffs you're making and what benefits you may get out of something custom. No one may have your exact look, but you also won't be getting updates for free for compatibility issues or to add features to your site. You'll get both of these features if you go with an existing theme. Ask your developer if this is a possibility if you are set on a completely unique look.
5. What will it cost?
Outside of your initial development costs, there may be some ongoing fees that you'll need to pay. Usually that will include hosting, email marketing, and perhaps backups. Some agencies will want to host your site for you and then offer updates or further work included in their fee. One huge red flag to watch out for: if the agency quotes you a one-time price and makes no mention of ongoing expenses, they are likely not truly knowledgeable about what it takes to be effective online.
This can also help you figure out how much access they plan to give you to the site. If they're hosting your site, then you may only have access to update content. They can access files and make changes to your site, but often they don't want to give that access to clients. While this may be fine, especially for less technical clients, long term it can be an issue if they go AWOL and you're left with a site you can't access, or if you decide to move to a new development team. Make sure you understand the tradeoffs.
I've had many site owners come to me unable to get access to their site so that we can start a copy of it and get going on a new project. To prevent this you can ask for access to your hosting, files, and the full WordPress admin panels. This puts you in control and allows you to grant access to others, or move the site without needing to wrangle it with the agency who may or may not be responsive.
6. What plugins do you generally include?
Unfortunately, sometimes you have to ask for every single function that you want on a site. Even the basics like having Google Analytics installed must be specifically requested and billed. You want to understand what the developer you're talking to includes and what they don't include.
I generally view adding analytics and hooking a site up to an email marketing platform like Jilt as table stakes – like tires on a new car. You just get these things because you bought the car. Make sure that your expectations and their expectations match.
7. How are we going to drive and ensure solid conversion rates?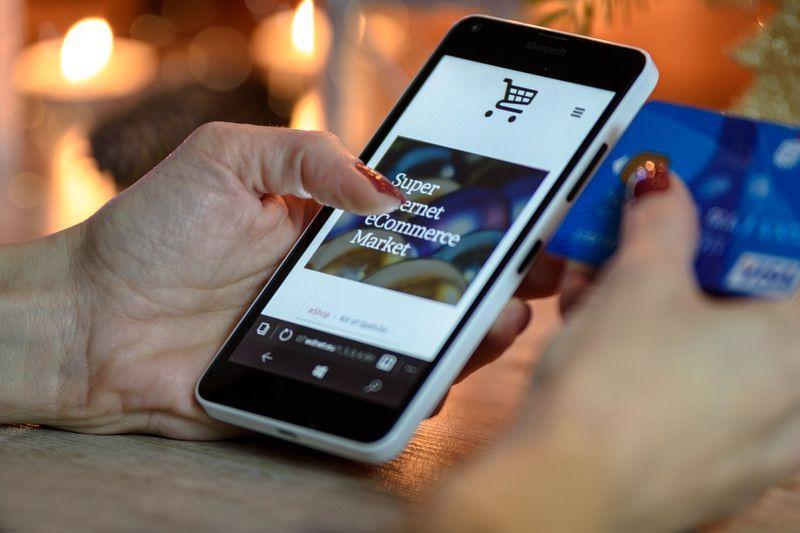 Making sales is the lifeblood of your online business, and while WooCommerce does a decent job of making sales easy out of the gate, you should be making sure that more thought will be put into driving good conversions for your site. Asking about conversions is a great way to see if your potential WooCommerce developer understands that your site is an investment that needs to work for you.
Many of my clients are selling one-off products like a single book. This means that we send users directly to the checkout page skipping the cart page to reduce steps in the checkout process. In general, reducing steps in checkout will help you increase sales.
On The Sweet Setup, we use Smart Offers to show additional courses that may interest customers after checkout. This approach ensures that we don't get in the way of checkout, but we still get to upsell other products to customers.
A good developer will have some of these strategies up their sleeve and be able to talk to you about which ones should work for your store.
8. How are we going to address site security?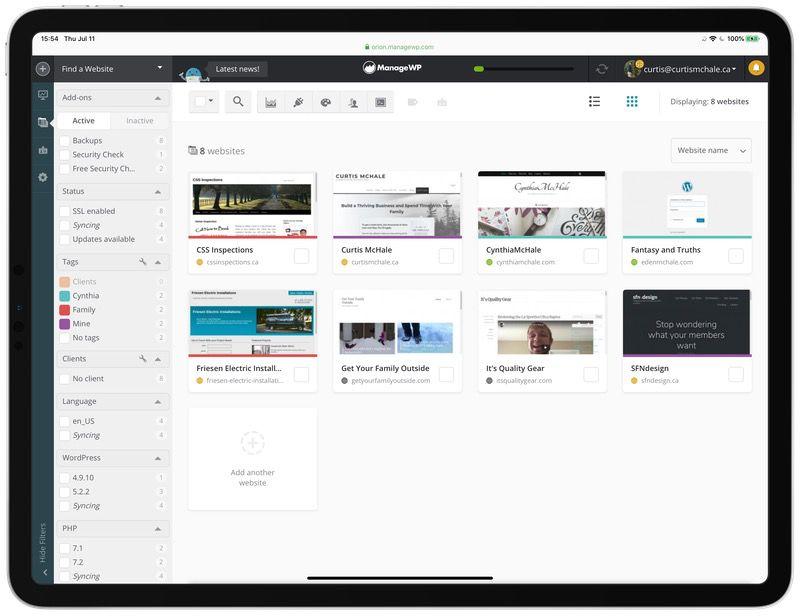 While security is important for every single site, it's extra important for your WooCommerce site because you're storing customer data. No, WooCommerce doesn't store payment details, but you still have emails, passwords, and addresses in the system. The developer you choose to work with should have a plan to deal with any security issues for your site.
In the same vein, they should also have a plan to deal with backups of your site. It's entirely possible that your site could crash and leave you with nothing online. I always set up clients with a third-party backup plugin. I do this even if the host has its own backup system, because 1 backup isn't enough – 2 backup location counts means you have a fail-safe and a fail-safe for your fail-safe, too. This is also referred to as redundancy.
Editor's note: Managed WooCommerce hosting on Nexcess already has 30-day backups included with every plan.
9. How will we deal with theme and plugin updates?
If the developer you select is planning to host your site for you, this will often include them doing theme and plugin updates for you. A good shop will perform them on a staging server so that they can be tested and then rolled out to the main site. Not every client wants this though; in fact, most of my clients update things themselves.
Nexcess' Managed WordPress and Managed WooCommerce hosting products include daily backups, and automatic updates with visual regression testing. What this means is that Nexcess will automatically update your theme and plugins, and then test to see if anything looks different. If something goes wrong, you can roll the site back and get in touch with your developer to fix the issues and update the site when it's ready.
10. What happens if I want to add features later?
If the agency you choose gives you access to everything and you're paying your web host directly, then you are fully in control of future feature updates. You'll likely start by reaching out to the agency you used to build the site for a quote and then get on their schedule to have the updates made. This is fairly standard, but sometimes you get stuck waiting for updates just because of other projects that have come up at the same time you're asking for site changes.
If that happens, as long as you followed these steps to have access to your site you will be able to find another WooCommerce developer that can help you with the changes. In fact, you should ask a prospective developer about others working on the site in the future. The truth is that any competent WooCommerce developer should be able to deliver work that others can build upon in the future.
11. What's your warranty?
Finally, you need to understand the warranty that is being provided on the work. Will the agency you use stand behind the work they do, and for how long?
Officially, my warranty is for 60-days as long as WordPress, the theme, and plugins are all the same. I say it like that because sometimes a plugin will update and change how it functions and I can't anticipate that even when I build sites using best practices.
The reality is, as long as it's a reasonable request and I feel that I likely should have caught that issue in the beginning, I generally fix things for my clients if things go wrong. Ultimately, I want happy customers and having someone fix things quickly for them is one way to make sure that happens.
Whatever the warranty is, make sure you see value in it and understand its limitations before you pay anyone to work on your site.
By using these key questions as you look for a WooCommerce developer, you can help ensure that you'll be working with someone that fits the way you work, getting the project you want done on time and within budget.
Build your high-performing WooCommerce store with Nexcess
Create a store that converts traffic with Nexcess' Managed WooCommerce hosting solution. It comes standard with Jilt to help you recover abandoned carts, performance tests whenever you need them, and the platform reduces query loads by 95%, leading to a faster store.