The new year marks the beginning of tax season. As you get ready to pay Uncle Sam, you look at your numbers and see how your business did over the past year and what goals you achieved. Your success might encourage you to do more with your business and set new year business goals.
Your new year business goals can be just what you need to scale your ecommerce business and capitalize on the industry's estimated 18.7% growth.
Setting business goals for the new year is exciting, but you might need some inspiration.
Read on to learn:
5 New Year Business Goals for Your Ecommerce Business
How To Achieve Your New Year Business Goals
Final Thoughts: How To Set New Year Business Goals for Your Ecommerce Business
5 New Year Business Goals for Your Ecommerce Business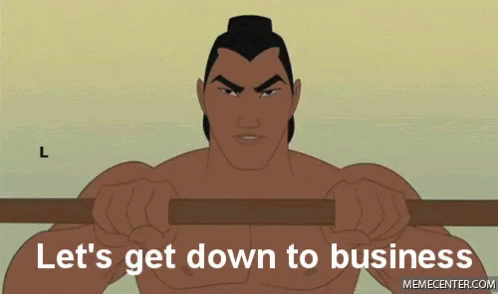 Source
Ecommerce store owners have a full plate and countless milestones to achieve. If you're finding it a tad overwhelming to set new year business goals, here are some goals for inspiration that you can consider.
1. Invest in Organic Growth
Do you still rely on paid ads to get new customers for your ecommerce business?
You may be missing out big time. You can put your growth on autopilot by investing in organic growth.
Try focusing your marketing strategy on search engine optimization (SEO), content marketing, and social media during the upcoming year.
Content has a long shelf life in most cases and can continue to bring traffic to your ecommerce website for a long time without you spending a dime.
2. Take on Operating Leverage
Cost optimization can have a significant impact on your profitability. As a small business owner, you work with low operating leverage (i.e., fixed expenses like salary) when you're starting and go with variable costs (for instance, an hourly rate for work done).
Choosing variable costs minimizes operational risk but comes with higher costs. But business growth gives you more room to take on operating leverage.
Suppose you sell 100 units of product X through your ecommerce store. You hire an external agency to package your product because you can't pay a full-time employee. But as you scale, you'll need to package more units. Instead of paying an agency, you can hire an employee full-time and reduce expenses.
3. Innovate a Product
Your product portfolio is the core of your ecommerce business. Consider optimizing your product portfolio when setting business goals for the new year. Reevaluate your portfolio to identify and get rid of poorly performing products.
As an entrepreneur, you should also aim to innovate in the coming year. Once you understand your target audience, brainstorm ways to innovate a product that can address their pain points better than other products in the market.
4. Get Your Finances in Order
Finances are the core of your new year business goal-setting process. Every goal you set for your business ultimately ties into bringing in more cash. Instead of looking at the financial metrics at the end of the year, set goals for the next year to take control of your finances.
Financial planning for an ecommerce business can feel challenging, but it gets easier once you start.
As part of your new year's resolutions, set specific goals you'd like to achieve financially for your ecommerce business — a revenue amount, profit margin, or valuation — and develop a business plan to achieve those financial goals.
5. Go Omnichannel
The pandemic offered ecommerce stores a unique opportunity and made omnichannel a standard. It encouraged shoppers to explore online stores for buying everything from clothing to luxury gifts. McKinsey shares that two-thirds of current buyers prefer remote human interactions.
Ecommerce is the best sales route right now. But you should also consider a brick-and-mortar store when setting business goals for the new year if you have the budget for it.
If you sell items like perfumes or clothing, a brick-and-mortar could significantly reduce your returns. Customers will have the option to book online, try the product, and pick it up from the store. It's a win-win.
How To Achieve Your New Year Business Goals
Setting new year business goals is great. But you need to stay on top of them as you go through the year.
It's easy to get busy with business as usual, so here are a few tips you can use to achieve your goals.
1. Use the SMART Goals Framework
After setting business goals for the new year, you can turn your goals into SMART goals by making them specific, measurable, attainable, relevant, and time-based.
If your goal was to increase your profit margin, your smart goal could be to increase it by 4% before the end of the year.
2. Plan and Commit to Your Goals
While you've set achievable, realistic goals for yourself, you'll still need to commit to bringing those goals to fruition.
Create a roadmap of how you'll get from point A to point B, set deadlines, and stick to them.
3. Break Your Goals Into Smaller Goals
Break your long-term goals down into short-term goals.
Increasing your profit margin by 4% sounds daunting? Focus on improving your profit margin by 1% each quarter.
Smaller goals appear less intimidating and lets you take baby steps towards your larger goal.
4. Be Flexible With Your Goals
All ideas don't work. If your goal was to generate a bucketload of cash from a new product and it's just not happening, move on.
Your time is valuable. Focus on what's working. Experiment and invest your time and energy into what works for your business.
Final Thoughts: How To Set New Year Business Goals for Your Ecommerce Business
Setting business goals for the new year is a great way to give your business a fresh start with new ideas and growth. Goal-setting helps your business grow and gives you better control over your business's future.
If you're an ecommerce store owner, you should also consider optimizing your website. After all, that's where the magic happens.
Consider signing up for the fully managed WooCommerce hosting plan from Nexcess to make your ecommerce website faster and more secure.
Check out our plans to get started today.
Related Resources