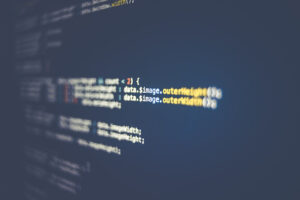 Magento provides everything you need to build an eCommerce store. With specialist Magento hosting and Magento's ecosystem of extensions and themes, you can go a long way. But, every store is unique and the time may come when your store needs the attention of a developer.
Magento developers can build custom integrations, extensions, and themes for a store, but it can be tricky to hire a qualified developer if you don't know what you're looking for.
A basic knowledge of Magento fundamentals helps. Magento is a web application written largely in the PHP programming language with a good dose of JavaScript on the front-end. Data is stored either in a database or on the filesystem in the case of static assets like images.
You can expect a decent Magento developer to be able to write PHP and JavaScript code and to have a working knowledge of databases.
Understand What You Need First
Although a good developer will be happy to guide you towards a solution, it's useful to have a clear idea what you're looking for in the first place. Take the time to write a detailed explanation that you can give to a developer. You don't have to go into any technical depth, but the more certain you are of what you need, the easier it will be for the developer to get started.
Have a Realistic Idea of How Much a Developer Costs
You can expect to pay anything from $40 to $150 per hour for a qualified developer in the US. You may pay less for excellent developers outside of the US, but programming is a skilled and in-demand profession: set your expectations accordingly or the work may not be done to the highest standards.
Finding a Developer
In order of best to worst, here are the methods I use to find great Magento developers:
Personal recommendations.

Ask people you know and trust to recommend a Magento developer. Referrals are not always trustworthy, but, in my experience, the hit rate is a lot higher than with some of the other methods we'll discuss.

Magento development agencies.

Magento development agencies like

Human Element

do the hard work of vetting developers so that you don't have to. You may pay an agency more than you'd pay a freelance developer, but you also bypass a lot of the hassle involved in finding and hiring someone who can be trusted to do great work.

Social media searches.

LinkedIn is often a useful resource, as are Magento-focused Facebook groups.

Freelance websites

. Freelance websites like UpWork and Elance can be used to find good developers, but I'd advise against going down this route unless you have failed to find a good candidate elsewhere.
Assessing a Developer
Magento developers range from barely competent to highly skilled. If you aren't a developer yourself, it can be hard to work out which sort you're dealing with.
Check out their portfolio.

Many freelance developers will be happy to show you a portfolio of work that they have done for other clients. Look for work that is similar to your project.

Ask for references.

Some great freelancers don't bother with portfolios — they get work through recommendations and referrals — but they should be able to provide you with references of previous clients.

Look for Magento Certification.

Magento Certification allows developers to prove that they have the necessary skills and knowledge to work with Magento eCommerce stores. Ask about Magento certifications, and then double-check using the

Magento Certification Directory

.
If you're still not certain about the quality of a freelance Magento developer, I'd suggest giving them a smaller job before embarking on a long project.
Don't try to get developers (or any freelance professional) to work for free, even as an assessment: good developers will walk away because they can get more than enough paid work. Instead, offer a small job at their hourly rate.
It's important to find the right developer for your Magento project. The tips in this article will ensure that you get the best results in a reasonable timeframe.